Parra and Viñas argue "Another Football is Possible" in new book on FC St. Pauli
The first thing that should be known approaching Carles Viñas and Natxo Parra's St. Pauli – Another Football is Possible, something quite fitting given the topic of the book, is that it is as much a book on politics as it is football.
The book's political approach to the club and football should not take one by surprise and indeed is a very upfront aspect of text. St. Pauli – Another Football is Possible is published by Pluto Press, a self-described "radical political publishing house" which additionally characterizes itself as "anti-capitalist, internationalist and politically independent." Pluto Press is not a sports-focused publication, but further comment on how they do in the field will be noted later.
St. Pauli – Another Football is Possible is the product of Carles Viñas and Natxo Parra, who hold PhD in Contemporary History and a Law degree from the Universitat de Barcelona respectively.
The two authors have constructed a work which accomplishes unique tasks in its coverage of the German club, in that it breaks beyond the surface level praise of the club's brand to look into how FC St. Pauli became what we know them to be.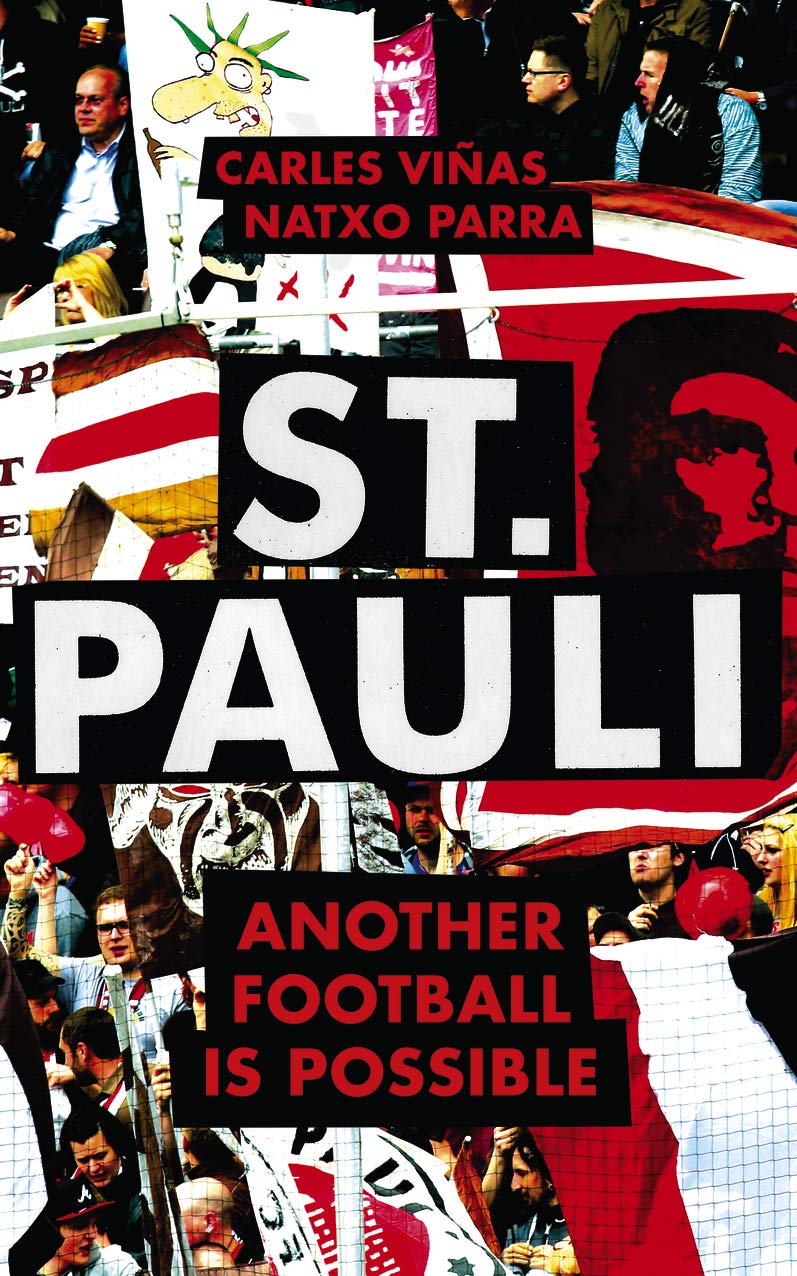 Photo: Amazon
The book's focus on the early history of German football and FC St. Pauli proved an impressive point for me, in part because the early history of the club is quite different from its modern image. While Parra and Viñas argue the club could never be classified as right wing, it did indeed come off far more centrist for several decades, including the highly complicated years surrounding the two world wars and the Holocaust.
St. Pauli – Another Football is Possible does an effective job in tracing this early history, along with how football took hold in the port city of Hamburg, to the club in the 70's, 80's, and 90's, during which the authors argue the club transitioned into its modern, left wing form. This transformation, paired with the history of Hamburg and the St. Pauli quarter, prove a fascinating tale.
The authors also show an impressive degree of honesty in the sense that they are quite willing to take the microscope to the club's early years despite their largely complementary tone toward the club and its supporters. It should be noted by now that the political focus of the book may well prove its biggest obstacle or vehicle of entry for some readers.
An avid follower of leftist politics will find the perspective provided by the authors quite agreeable, though readers of other political leanings may take issue with some of the stances made along the way. There are few books on sport as objective as books on sport claim to be, but it should simply be understood going into this book that there is no claim of such objectivity.
While a great deal of the book concerns itself with the history of Germany, 20th century politics, and social dynamics in the city of Hamburg, there is still room for genuine discussions of football in St. Pauli – Another Football is Possible. 
Indeed, the book catalogues a considerable list of the club's history on the pitch season by season, illustrating FC St. Pauli's ascent and descent across the German footballing pyramid. The authors do well to pay close attention to individual players, coaches, and match results. I find that often in books where sport is a co-main topic, it ends up being treated as the supporter's actor and not the lead.
This book, in my opinion, does not fall into this trap much and the reader will never feel that they've accidentally stumbled into a book that isn't about football. This accomplishment is quite valiant given that St. Pauli – Another Football is Possible is not published through a sports-focused publisher, or one with more than minimal experience in the genre.
If there is any issue with the transcription of St. Pauli's football and footballers, it is that the authors often tell more than they show, paraphrasing and self-describing instead of directly showing the reader what they've been told by the footballing sources they profess to have interviewed.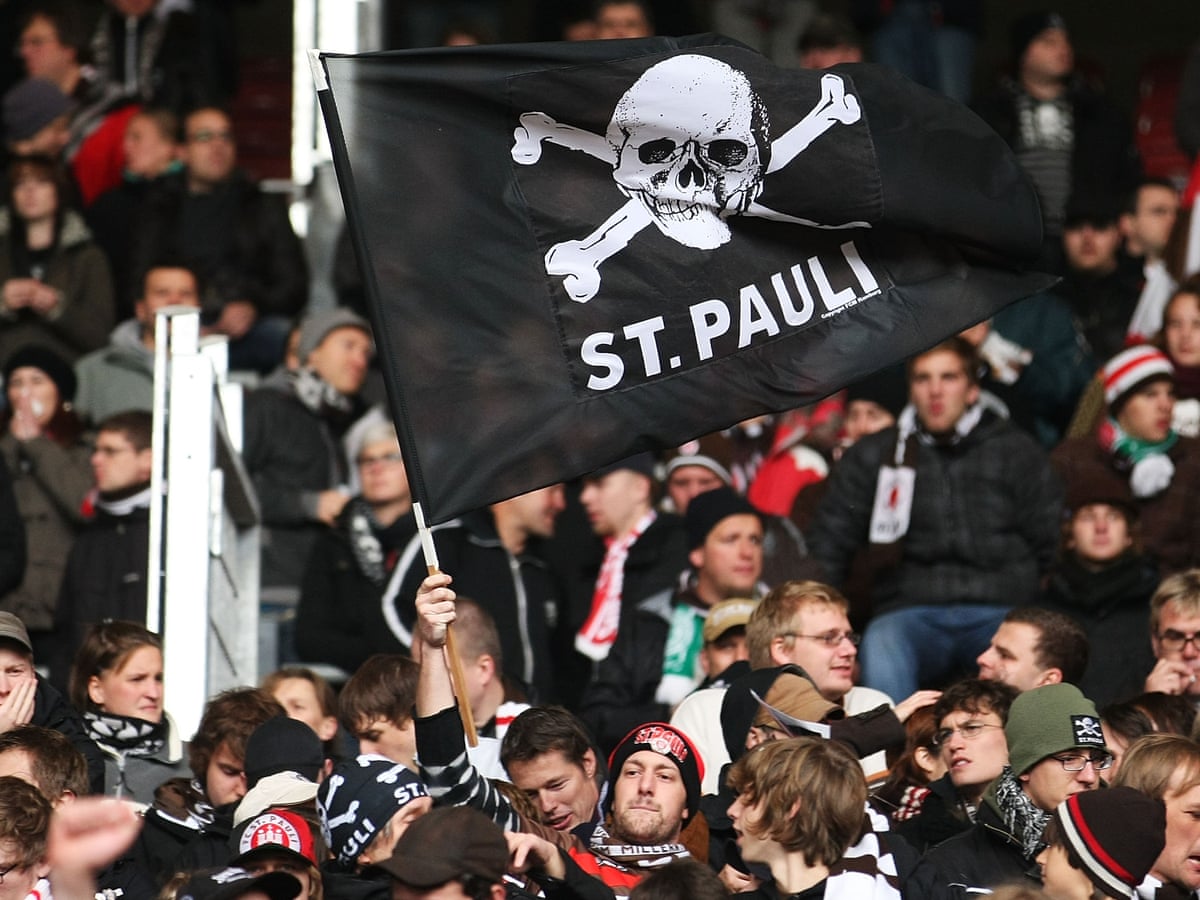 Photo: Thomas Niedermueller/Bongarts/Getty Images
The book achieves a lasting note of accountability when it discusses one of its more interesting topics, that of whether or not St. Pauli's modern commercial success challenges the identity they're so well known for. It is a debate the book provides several perspectives of and dedicates a fair bit of paper too, and rightly so, as it is one of the more interesting battles in the club's recent history. 
While the book is frequently written in a complementary tone to the club and the infrastructure around it, this point shows a certain dynamic approach that written works all too often leave out when discussing a club as beloved as FC St. Pauli.
Indeed, much like the club it discusses, St. Pauli – Another Football is Possible does its best to balance the topics of football, politics, and self-analysis as best it can, despite the task being quite a large one.
An exact rating of Carles Viñas and Natxo Parra's St. Pauli – Another Football is Possible will not be included here, in part because I don't believe it fair to stamp a number on a book based on a preview copy that might lack certain things featured in the final copy.
I will, however, say that I recommend the book to those looking to learn more about a club which is often talked about, but rarely explored with depth. Through its pages I learned more about FC St. Pauli, German football, and the role mythology can play in the development of a club. It is a story worth telling and a story worth listening to.
By: Dominic José Bisogno
Featured Image: @GabFoligno