Michael Edwards: The Engineer Behind Liverpool's Dominance
Football administration can be tricky, especially as the game has grown to become far more business-oriented than it was years ago. This has led to the inception of the role of Director of Football, an executive with a strong footballing philosophy to lead a team of scouts and analysts to hire the best materials for a club.
The Director of Football's role goes from hiring a manager to buying the best talents for the manager after consulting with the analytics team and the manager. In recent times, the DoF role has grown to be a more important component of well-structured clubs, if not the most important.
In the past, this wasn't entirely the case; it was just a coach and an executive — the coach had the job to transform and utilize materials acquired by the club to win, while the executive was the man in the board room in charge of making administrative decisions.
The long successful partnership of Sir Alex Ferguson and David Gill at Manchester United is a typical example. This partnership was seen as the catalyst to Manchester United's success until both men left the club at the same time. 
The quest for trophies and insatiable desire to win has made the sport even more competitive as European clubs scout all over the world for the best talents to build teams capable of winning. Aside from the quest to win, the game has grown to be more business-oriented as every club seeks value for money.  This long-term investment in talents is seen as very crucial to clubs all over the world. 
Since the inception of the role in the early 2000s, some of world football's brightest minds have handled this role, mostly well-educated people in different fields, while some are fully trained and even started as coaches before getting into the role. Monchi has been a classic example of a successful director of football with his work at Sevilla, whilst Txiki Begristain at Manchester City has been very successful as well.
Perhaps no Director of Football has had a bigger impact than Michael Edwards at Liverpool. Since taking over the role in 2016, he has led a squad overhaul, one that is centered mainly around analytics and data, and worked with Jürgen Klopp to develop Liverpool into one of the top sides in European football.
Edwards orchestrated the establishment of a £50 million training center based fully on AI, analytics and data. His work is seen as one that is very sustainable such that Liverpool are expected to continue challenging amongst all competitions as they did last season, even in his absence.
With Edwards at the helm, Liverpool have reached four European finals, winning one and also claiming their first ever Premier League title. Alongside Klopp, the two have been able to bring on board the best players from all walks of life to Merseyside. 
He has engineered a cutting-edge team of data analysts and scouts to bring in players from all corners of Europe, be that Mohamed Salah from Roma, Sadio Mané from Southampton, Alisson from AS Roma, or Andrew Robertson from Hull City.
What is perhaps most intriguing is the quietness with which he did his work; no extra noise in the media about Liverpool targets, he simply works under the shadows to present Liverpool's mouthwatering projects to players that are seen as hungry for success after long periods of analysis and in-depth scout reports have been presented.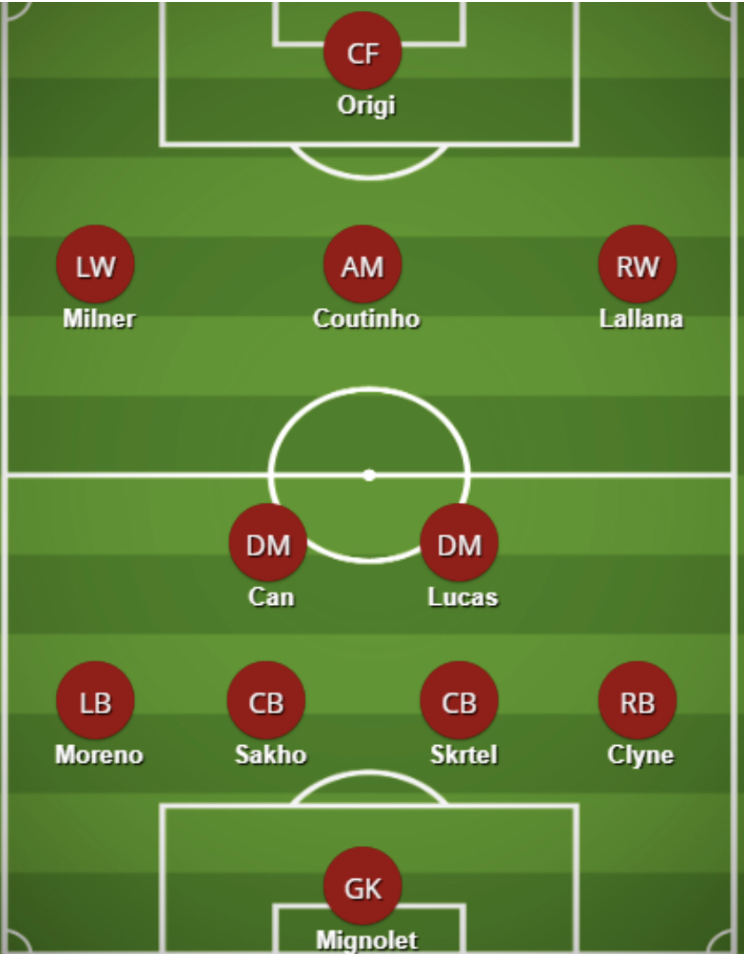 The above picture shows Liverpool's line-up from a 0-0 draw vs. Tottenham Hotspur on October 17, 2015, Klopp's first game in charge of Liverpool. With the exception of James Milner, each of these starters have been moved on and upgraded upon, Alisson for Simon Mignolet, Trent Alexander-Arnold for Nathaniel Clyne, Salah for Adam Lallana, etc.
After a transformative spell in charge at Anfield, Michael Edwards has left his position and is likely to be one of the most coveted free agents this summer. With Chelsea, Manchester United, Newcastle and more taking an interest, one thing's for certain: Edwards is one of the top Directors of Football in today's game.
By: Manfred Kwakye / @thefifimanfred
Featured Image: @GabFoligno / John Powell / Liverpool FC