Who Should Manchester United Sign to Help Paul Pogba and Bruno Fernandes?
Despite finishing strong in the post-restart league table, Manchester United are in desperate need of a creative player to come off their bench. The gap in quality between their starters and substitutes is worrying – but particularly so in midfield.
Ole Gunnar Solskjaer refused to drop Paul Pogba, Bruno Fernandes or Nemanja Matić in seven of the final 11 league games, which were played approximately every three days in the quest to return Champions League nights to Old Trafford. If the Norwegian wants his side to challenge on multiple fronts next season and build on their 3rd place finish, United need to replenish the quality in this area to avoid important players burning out, getting injured and struggling unnecessarily as they did towards the end of the season.
Ideally, Solskjaer should seek a younger player (>25y/o) who will be content with minutes off the bench but can also take the creative responsibility off Pogba and Fernandes when the opportunity arises. Without this dynamic duo, the midfield struggle to get passes into the opposition penalty area.
The French and Portuguese internationals have completed 2.16 and 1.74 passes into the penalty area per 90 respectively and are some way off the likes of Fred and Andreas Pereira on 1.03 and 0.63. In addition, Pogba and Fernandes are the highest ranked midfielders at the club when looking at goals scored by the team when they are on the pitch with 2.31 and 2.12 goals per 90 respectively, while Fred and Pereira lag with 1.46 and 1.45.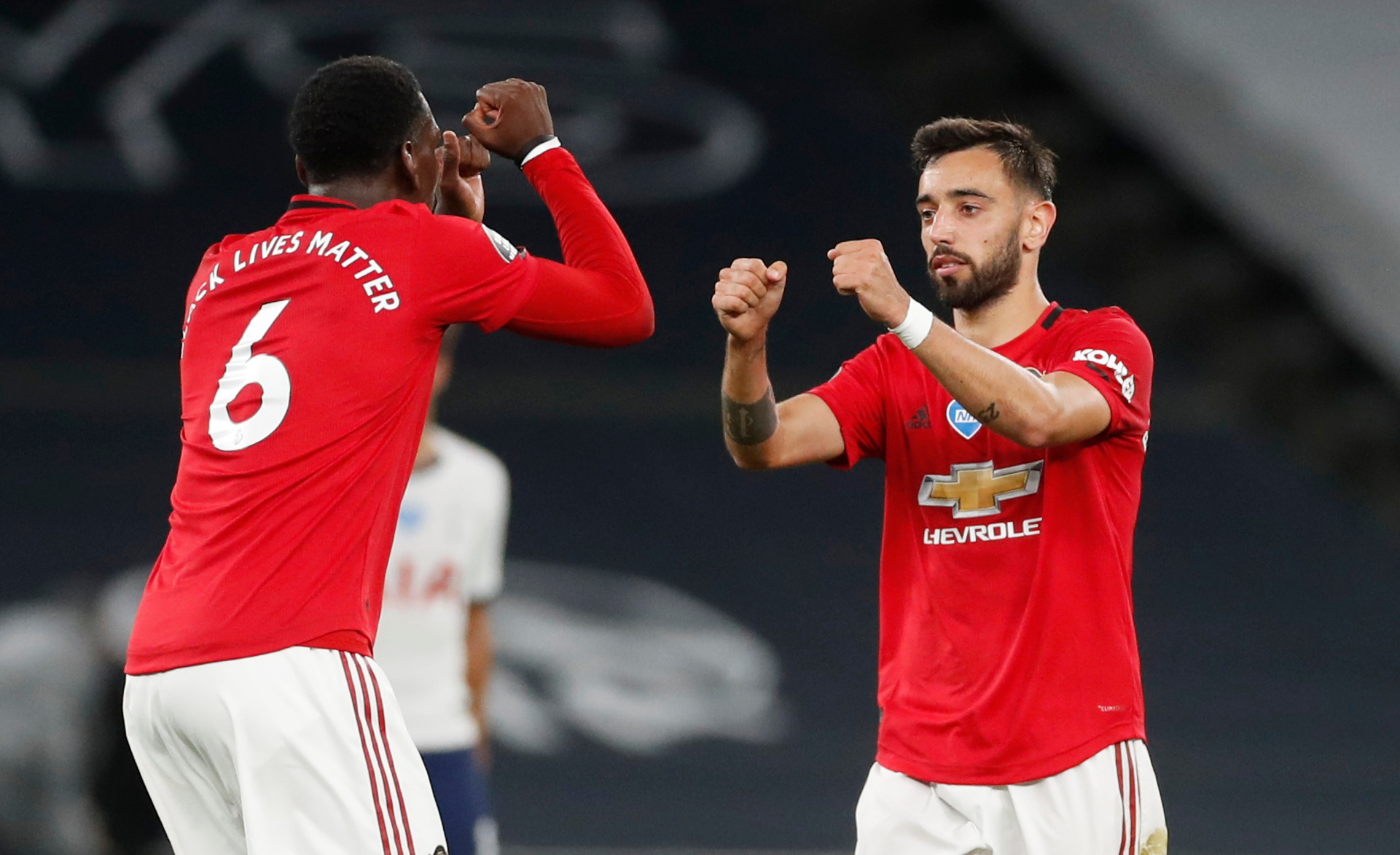 Photo: Reuters
To fill this creative chasm, United require a midfielder proficient in progressing the ball and creating chances against a variety of defensive setups. These types of players typically top the stats for:
Progressive distance –

total distance, in yards, a player moved the ball while controlling it with their feet towards the opponent's goal.

Passes into the penalty area (PPAs) –

Completed passes into the 18-yard box.

Not including set pieces.

Shot-creating actions (SCAs) –

The offensive actions directly leading to a shot, such as passes, dribbles and drawing fouls.

Touches in the attacking third
Emiliano Buendía
Club: Norwich City
Age: 23
Contract: 2024
United will be inundated with options to fill this gulf in quality between bench and pitch but Norwich's Emiliano Buendía would perhaps be the safest bet. The Argentinian is a right winger on paper but drifts centrally across the midfield as more of a no. 8 and would fit well in either of Solskjaer's 4-2-3-1 or 3-4-1-2 systems.
He is capable of executing perfectly weighted long and short passes with either foot and is press-resistant in the dribble, wriggling away from midfield and defensive markers in tight spaces with ease. The Norwich man is most dangerous between the lines, receiving the ball on the half turn and driving towards goal looking to pick a killer pass for his advancing forwards.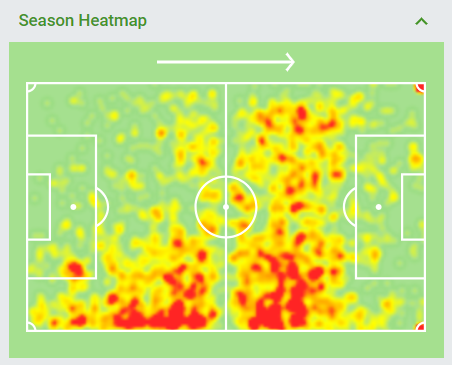 Buendía's heat map for 2019/20 (SofaScore)
As the heat map above shows, Buendía spent much of his time on the right, an area of the pitch where United lack creativity. According to WhoScored, Solskjaer's men generated only 35% of their attacks down the right last season, with only four Premier League clubs opting to attack less frequently down this side.
The heat map also reveals Buendía's involvement in deeper areas of the pitch. When United build up from the back, the ball is often played to the full back – either Luke Shaw or Aaron Wan-Bissaka. But, on numerous occasions, the opposition has recognised this route and sought to press the full back against the touchline to force a turnover (as seen with Wan-Bissaka against Southampton).
Buendía's deeper involvement, particularly on the right, suggests he could prove a confident inside passing option for Wan-Bissaka when the opposition decides to press. The Argentinian has shown that he can shoulder the creative burden in a side with as modest a points return as Norwich's. Daniel Farke's men finished the season with 21 points – the sixth worst in Premier League history. Despite this, Buendía's individual numbers rank among some of Europe's elite creative midfielders.
Of all the Premier League players to make at least seven appearances this season, only Kevin De Bruyne (4.4) ranks higher than Buendía in key passes per 90 (3). Buendía also ranks highest in successful dribbles per 90 among midfielders with 3.7. The 23-year-old completed the fourth most progressive passes in the middle and attacking third with 8.03 – a figure bettered only by James Maddison (8.15), Paul Pogba (8.66) and de Bruyne (11.4).
Buendia is also in the top 10 for most touches in the attacking third per 90 – and of those with more touches, only Jack Grealish, de Bruyne and Bernardo Silva have progressed the ball further in carries per 90 than the Canaries playmaker (180.6 yards).
| | | |
| --- | --- | --- |
| Name | Touches in attacking 1/3 | Progressive dist carried per 90 (yards) |
| Kevin de Bruyne | 45.3 | 209.7 |
| David Silva | 42.2 | 177.4 |
| Bernardo Silva | 38.2 | 209.1 |
| Bruno Fernandes | 35.9 | 152.4 |
| Pascal Gros | 30.6 | 82 |
| James Maddison | 30 | 122.6 |
| Jack Grealish | 29.1 | 253.6 |
| Mesut Ozil | 28.8 | 148 |
| Emiliano Buendia | 28.7 | 180.6 |
| Andreas Pereira | 27.8 | 143.3 |
| Paul Pogba | 21.6 | 156.4 |
| Fred | 20.3 | 165.7 |
These figures combined paint a picture of Buendía which suggests he has progressed the ball well both by dribbling and passing while also creating chances to a standard typically reserved for household names.
This feat is even more impressive when you consider Buendía was the creative lynchpin in a side which scored just 26 goals, only six more than the fewest ever registered by Derby County in 2007/08. The prospect of coming into a side which recently broke the record for consecutive three-goal margin victories should wet the appetite of United fans.
As the scatter graph above shows, Buendia performed more shot-creating actions per 90 than all of United's midfielders with 4.93 and is just behind Pogba in passes into the penalty area per 90 with 2.12.
The fact he has held his own among the creators in a side which scored 22 goals in their last nine league games is testament to his ability to create almost single-handedly – something he would be expected to do as a United midfielder.
Honourable Mentions
There are only four midfielders under the age of 26 in Europe's top five leagues to outperform Buendía in either SCAs or PPAs per 90 but the former Getafe man remains the easiest target for United to see over the line. The first and most impressive performer in these metrics is Lorenzo Pellegrini, vice-captain of AS Roma worth around £28.8 million according to Transfermarkt. The Italian international's contract expires in 2022 and is expected to sign another quite soon. 
While Pellegrini's numbers stick out on the graph as other worldly, his importance to Roma makes a move to United less of a sensible option for both parties. With Pogba and Fernandes as nailed on starters, Pellegrini would likely only get minutes off the bench and start cup games – a custom his time in Rome will not have prepared him for. 
He made 27 league appearances last season and only missed out because of injury or suspension. Pellegrini will likely cost United at least £40 million and even with Woodward's stiff approach to negotiation, it would still be a steep price to pay for a player unaccustomed to the Premier League and who might not be excited about minutes off the bench.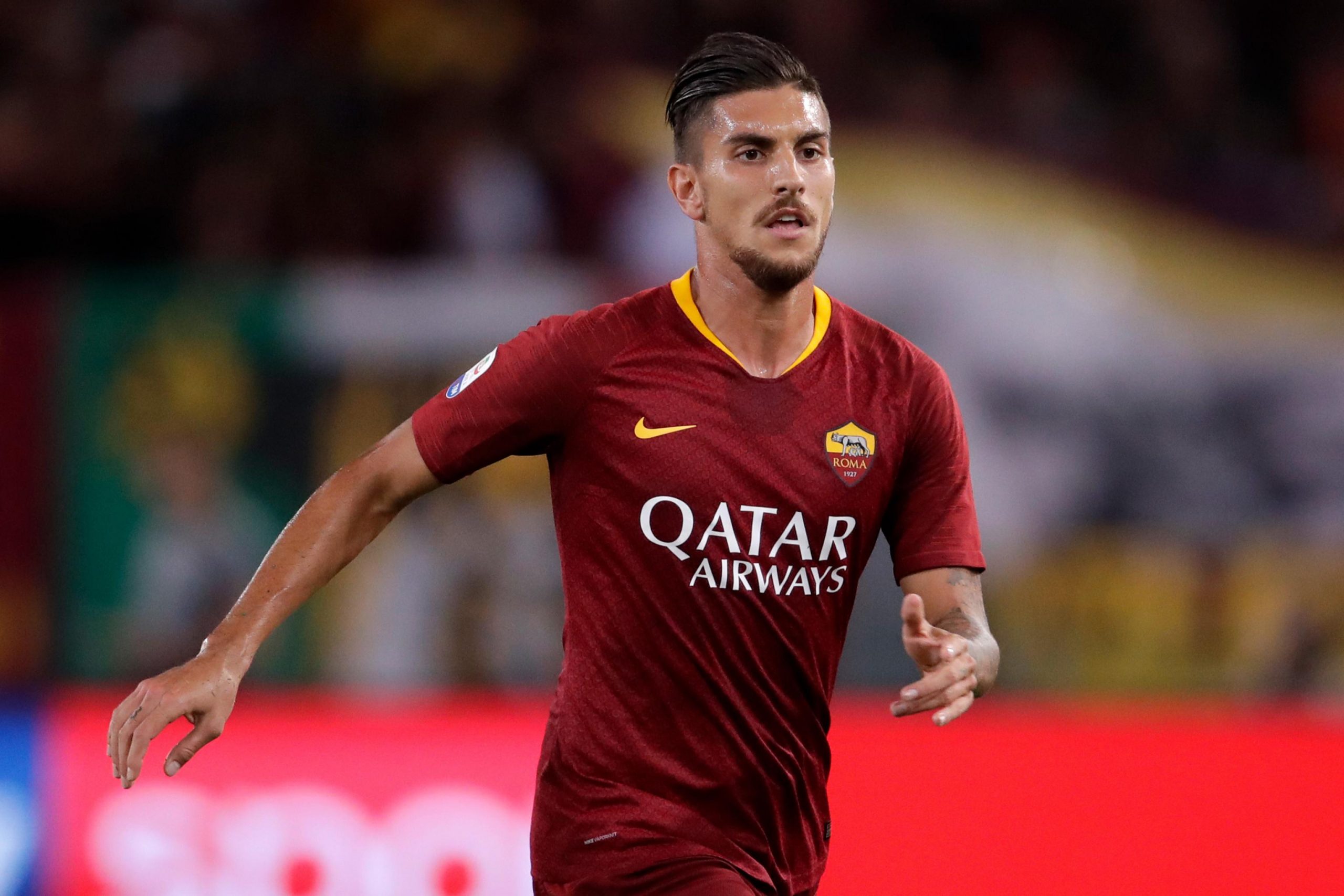 Photo: Soccrates Images / Getty
Which is exactly why Buendía would be a good fit for United this summer. He is Premier League proven, younger than Pellegrini and should cost significantly less than whatever asking price Woodward eventually would have complied with.
An honourable mention must also go to Martin Ødegaard, whose PPAs per 90 were also exceptional. He would fit relatively well in a United side without much of a creative presence on the right – an area of the pitch the Norwegian frequents with precision. But Ødegaard extended his loan spell at Real Sociedad from Real Madrid last year so a move this summer will not be on the cards.
As impressive as James Maddison's SCA numbers are, the Leicester City midfielder just signed a four-year contract tying him down until June 2024. Transfermarkt values Maddison at £49.5 million but Leicester also sold Harry Maguire to United for 74% more than his market value. United have made it clear they do not want to set a precedent of over-spending for players and that affirmation should cool Woodward's desire to pry another one of the Foxes' prized assets away from the King Power.
Grealish or Buendía?
Jack Grealish remains the top midfield target for United and judging by his numbers, it is easy to see why. The 24-year-old ticks all the statistical and practical boxes which other high performers have not. The only issue for United is agreeing a transfer fee, as they have publicly declared a tightening of the purse strings after the pandemic and Aston Villa's top-flight survival means they can walk into the negotiating room (or Zoom) with a bit more swagger.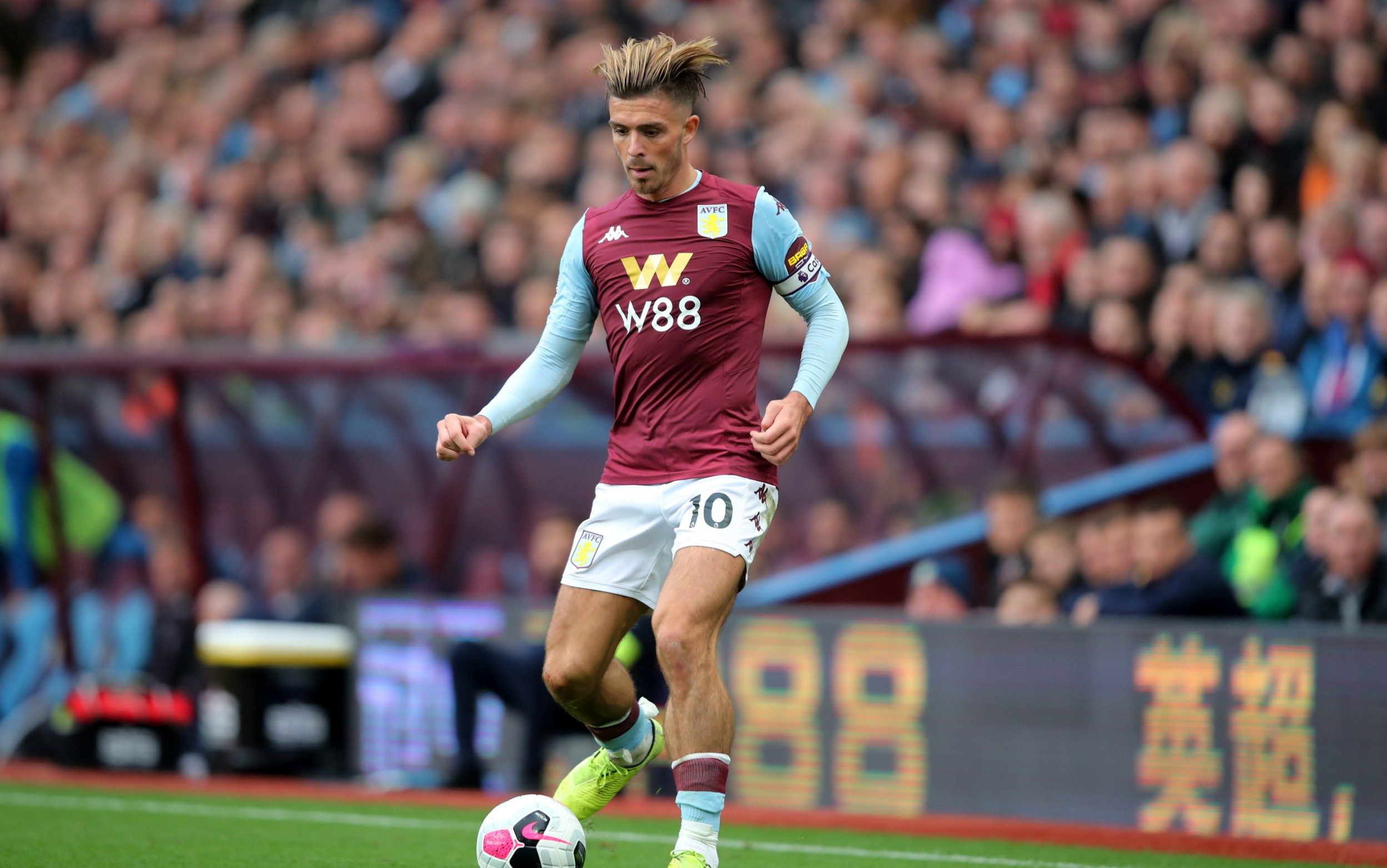 Photo: Getty
Those who paid close attention to the Fernandes transfer saga will be well aware that United can be very stubborn when they believe a player to be worth a certain price. This stubbornness reflects badly on a team in need of multiple incomings but only manages to complete one or two transfers after weeks of haggling which invariably ends in the club over-paying for the wrong player.
So, while Grealish is the ideal target, Buendía should be the realistic target as this deal should be easy enough for Woodward to see through without much competition. Buendía also has a defensive side to his game which goes unnoticed and would help in a United side without much midfield cover. 
The Canaries man won the third most tackles in the defensive third per 90 of all midfielders to have played at least eight games with 2.26. Accompanied with his ability to pass the ball under pressure, completing the seventh most with 13.8 per 90, this invites the opportunity to play Buendía deeper if need be. This facet to his game arguably makes his transfer to United more valuable than Grealish's.
At United, Buendia's opponents will seldom leave the gaps which he exploited for Norwich and will instead sit in a low block with one eye on the counter. It will be interesting to see if this reduction in space will stifle the midfielder's creativity despite being in a side which more than doubled the Canaries' goal tally. Still only 23, he looks like he can plug a few of United's holes in the short-term but can also be moulded into whatever player Solskjaer needs him to be in the long-term.
By: Ahmed Shooble
Featured Image: @GabFoligno