Clarence Seedorf and a Tale of a Career Like No Other
The Netherlands is a country of diverse cultures. A country where you can meet people from almost every ethnic group. A country that has become home for a generation that has been born elsewhere but have found their place amongst the Oranje. A country that is famous for being home to Vincent Van Gogh, for sheltering Anne Frank during the Second World War and where the world famous Rijksmuseum also stands. 
Amongst all the ethnicities, the Surinamese are a prominent people. Suriname, which was once a constituent country of the Kingdom of Netherlands, is now a sovereign republic. 
Suriname, amongst all their major contributions to society have also been the homeland of several stars of European football over the years. Frank Rijkaard, Ruud Gullit, Edgar Davids, Jimmy Floyd Hasselbaink. But one name stands out when you talk about players who have truly canvassed Europe and left a mark everywhere. Such was the career of one, Clarence Seedorf.
Photo: Getty 
Born in the capital city of Suriname, Paramaribo, the Seedorfs were a footballing family. The father Johann Seedorf was a former player himself and guided Clarence and his brothers, Jürgen and Chedric down the same path.
After moving to the Netherlands at an early age, Seedorf was discovered as a precocious young talent by Johann Cruyff's talent agency. He was then quickly scooped up by the club that had also discovered his future teammates like the De Boer brothers, Edgar Davids and Patrick Kluivert.
At the time, Ajax was managed by Louis Van Gaal, who would go on to become one of Ajax's most successful coaches of all time with his philosophy of youngsters and a focus on system rather than style. His philosophy benefitted several young players at Ajax, and one of them was Seedorf. At the age of 16, Seedorf broke into the starting XI and finally had the opportunity to play with one of his icons, Rijkaard.
Van Gaal's Ajax was capturing the imagination of all of Europe. It had combined Cruyffian's principles of Total Football along with the structural nuances of modern-day football.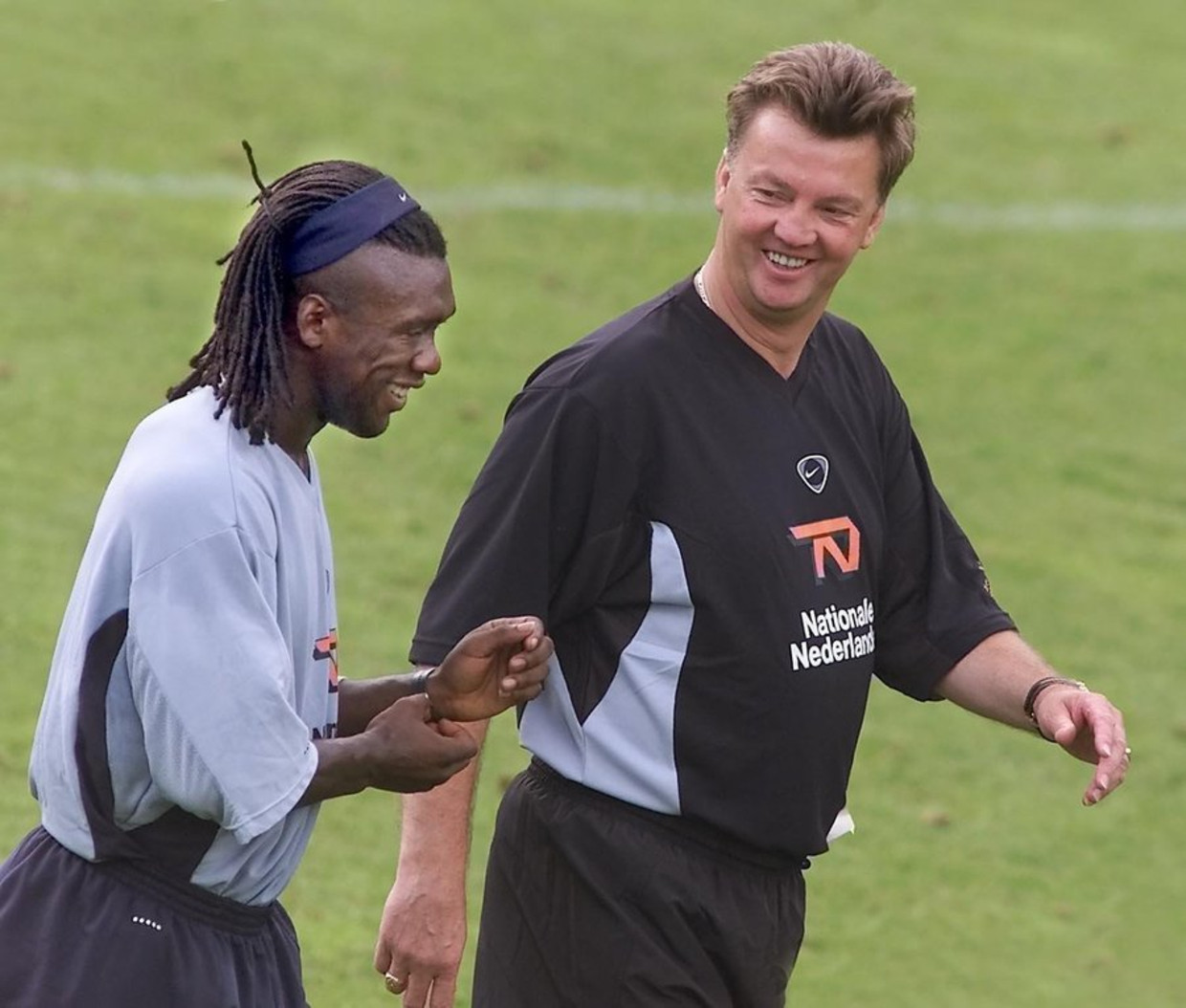 Photo: BEELD ANP
It was then no wonder that they went the entire 1994-95 season unbeaten and to do it with a squad that had the average age of 23, was even more astonishing. Complemented rightly with the experience of Rijkaard and Danny Blind, the Ajax team of the mid 90's could have conquered all of Europe if not for the Bosman ruling that eventually separated the team.
As for the youngsters at the time, Seedorf was part of De Kabel – the group of three young players who were Surinamese-Dutch. The group consisted of Seedorf himself, Davids and Kluivert. Michael Reiziger and Winston Bogarde are said to have joined the group later.
This group of players formed a solid backbone of that Ajax side as well as the national team at the time. Alongside the experienced Rijkaard, this group took great inspiration from a club legend who shared their cultural heritage. 
While it was certainly an exciting time for a young player at Ajax. Van Gaal's presence at the club was even more important. In stark contrast to most managers at the time, the Dutch tactician believed in honing home-grown talents and immediately grew close to youngsters like Reiziger, Davids, Seedorf and later Kluivert as well.
Van Gaal's philosophy was all about the team rather than individual talents and players like Seedorf were more than happy to follow the manager's philosophy. Davids and Seedorf played similar roles in the team's tactical shape.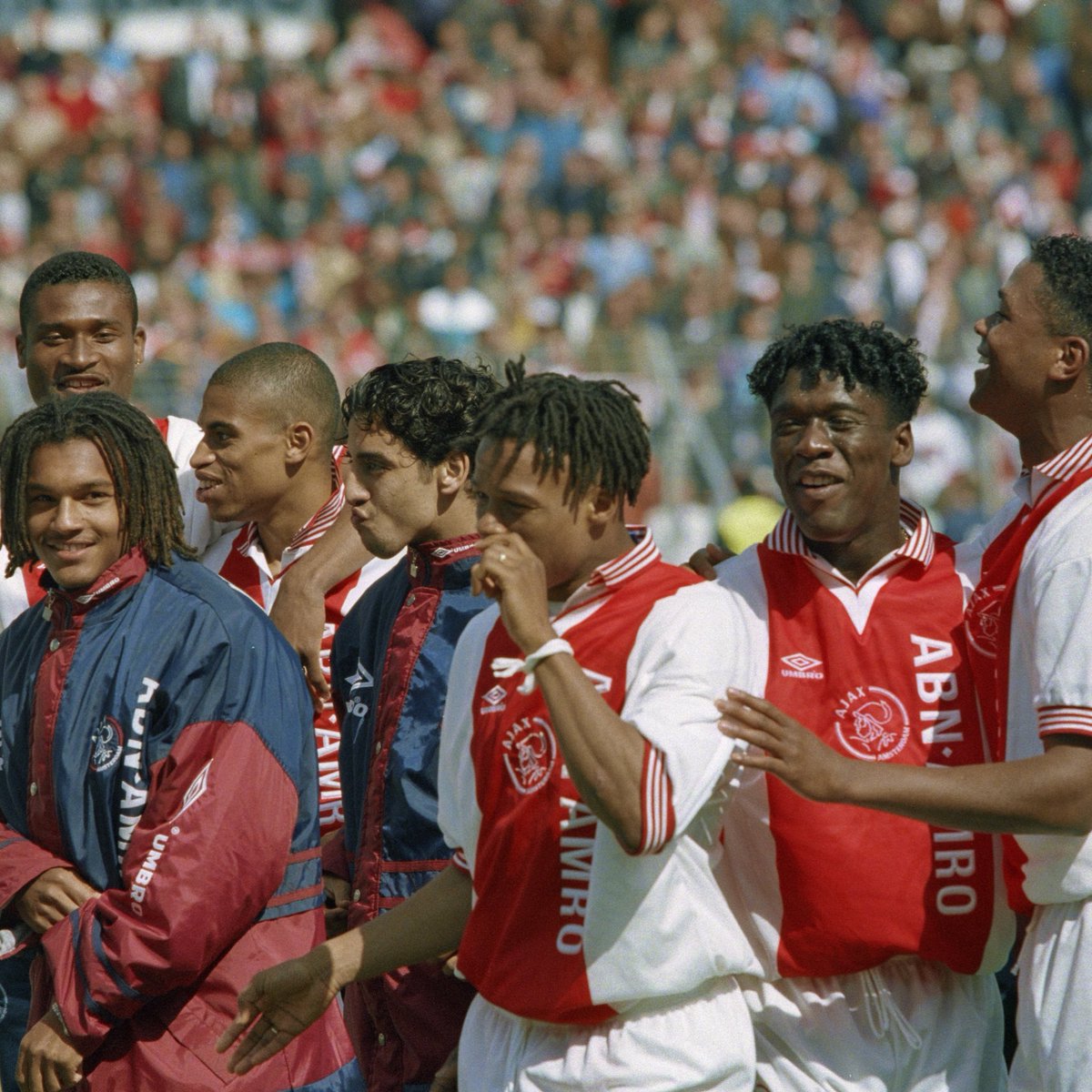 Photo: AFC Ajax
Both the youngsters were tasked with exhausting responsibilities in the side. Playing alongside the experienced Rijkaard, both had to contribute to defensive duties when Ajax did not have the ball by helping the back three against getting outnumbered.
At the same time, both Seedorf and Davids possessed an exceptional understanding of movement and technical ability that allowed them to penetrate opposition defences as well.
But alas, nothing good ever lasts too long. The Bosman rule had started to produce a ripple effect all over Europe and in 1995, a young and ambitious Seedorf joined Italian side Sampdoria. 
At Sampdoria, Sven-Göran Eriksson brought Seedorf into a team that contained stars like Christian Karembeu, Enrico Chiesa and future Italy and Manchester City manager, Roberto Mancini.
In his one-year stint in the north-west of Italy, Seedorf was hugely impressive in his performances. Fielded as part of the four man midfield that Eriksson usually favoured, Seedorf was constantly shuttling between attacking the opposition box and his defensive duties. He had similar responsibilities under Van Gaal at Ajax, so doing the same was not a problem at all for Seedorf.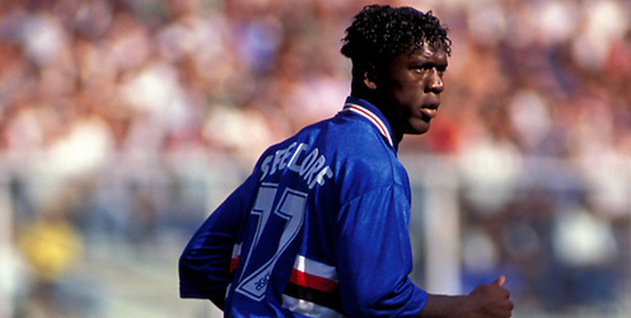 Photo: Juha Tamminen
Unfortunately, The Blucerchiati did not have the resources to compete with the league's best sides and finished eighth in the 95/96 season. Despite this, Seedorf's form throughout the year was enough for Real Madrid to come calling and the Dutchman departed for the Bernabéu. 
Along with Seedorf went Karembeu, who also impressed Madrid's manager at the time, Fabio Capello. The Italian met with the midfield duo of Sampdoria and convinced them both to join him in Madrid.
Still only in his early 20's, Seedorf enjoyed a stellar spell at Madrid. In a three-year spell at the club playing some of his best football, Seedorf helped Los Blancos regain the league title in his first season. A memorable Champions League success followed the year after that.
Unfortunately though, things turned sour for Seedorf with the club president at the time, Lorenzo Sanz, and he chose to move back to Italy, this time with Inter Milan. One of the most memorable moments of Seedorf's time at Madrid is that astounding long-range goal from close to the half-way line against  Atlético Madrid in 1997.
Seedorf's time at Madrid was all the more impressive because Capello understood his best role on the pitch, to play just behind the two forwards or spearheading the midfield three.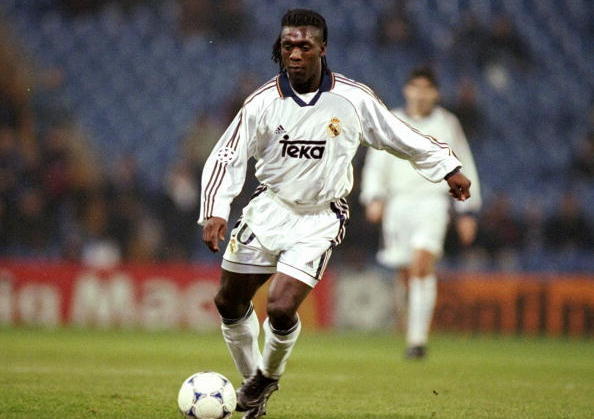 Photo: Clive Mason / Getty
In that role, Seedorf was able to contribute to build-up play with his brilliant understanding of the game as well as scoring some really spectacular goals. 
The Dutchman was capable of playing in almost every position since his days at Ajax, which is owing to his upbringing in the Ajax way of football. Truly embodying the total footballer who was tactically intelligent and adept enough to perform well across the pitch. 
Despite playing under multiple managers and having to adjust to different systems, Seedorf managed to remain an integral part of the Madrid side during those years. 
One of the main reasons for Seedorf's move to Inter was Giovanni Trapattoni's call to the man himself. The Italian managerial legend offered Seedorf the opportunity to play behind Inter's strikers at the time, Ronaldo and Christian Vieri.
It was an opportunity that no playmaker would pass up and so Seedorf departed for Milan. Unfortunately, Lippi was sacked in one season and Seedorf's status in the team had become somewhat marginalised. Photo: Getty
Nonetheless, Seedorf remained professional in his two-year spell with the Nerazzurri. Eventually, he decided to leave Inter and was swapped for Milan's Francesco Coco in what was a controversial swap deal, to say the least.
At Milan, Seedorf had finally found the right club and the right manager who believed in his qualities. Carlo Ancelotti's AC Milan was a dream-team in the making and Seedorf was one of the many gems the side had. 
In 2002, Milan once again became European Champions after lifting the UEFA Champions League against Juventus after a penalty shootout. In retrospect, the game may have been a poor one, however, it was one of much significance for Seedorf.
Before Lionel Messi and Cristiano Ronaldo, Seedorf was Mr. Champions League. And that night, at Old Trafford, he completed the historic achievement of winning football's holy grail with three different clubs, in three different countries. 
An absolutely outstanding achievement, all things considered. What is even more noteworthy is that Seedorf was a crucial part of each of the team's that won the trophy during those years.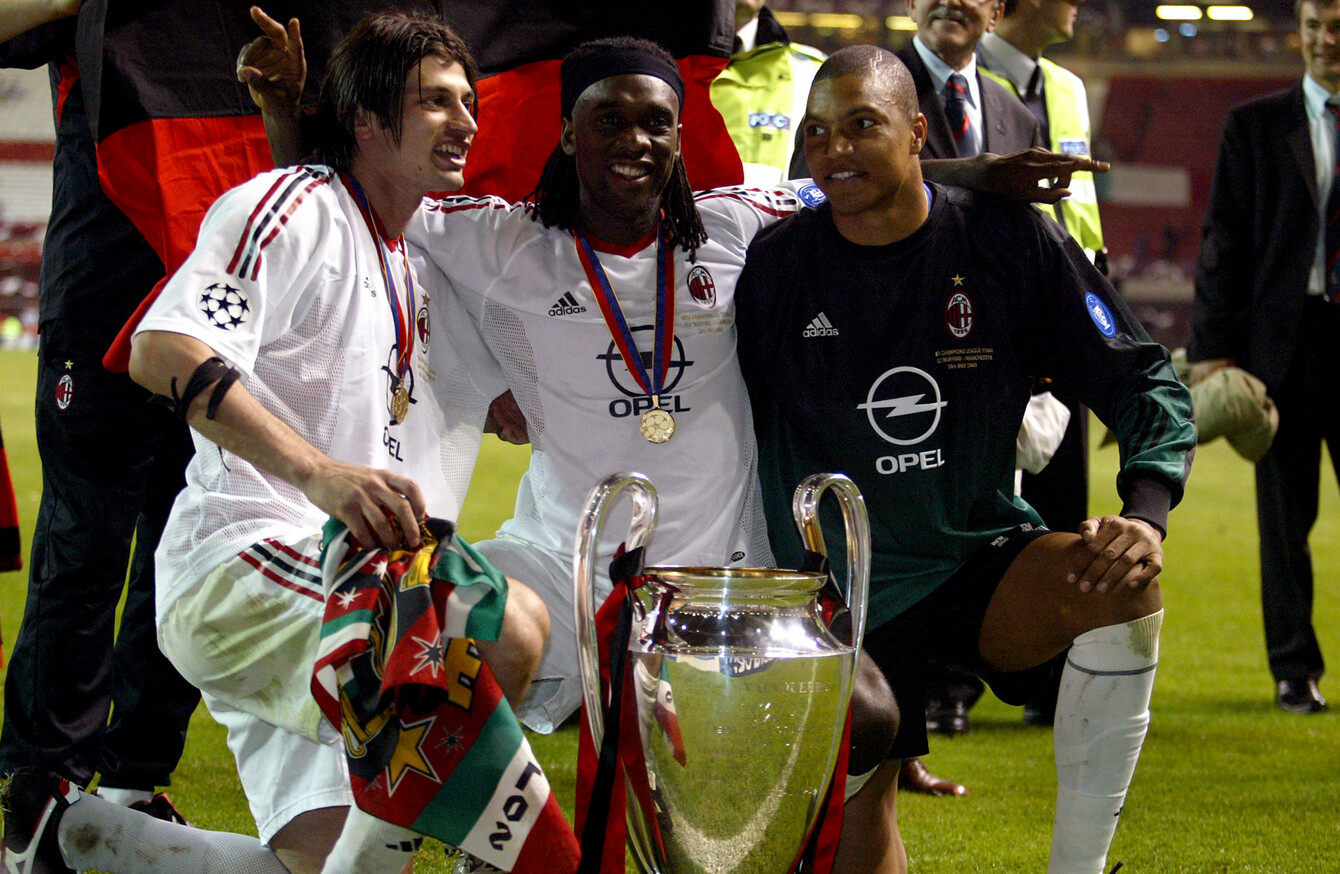 Photo: EMPICS Sport
Whenever he was on the pitch, Seedorf's presence was always felt – as a leader, a catalyst, an attacker and a relentlessly brilliant footballer. It is no wonder that Marcello Lippi once tried to swap him for one young Frenchman Zinedine Zidane at Juventus.
Considering how highly rated Zidane was, at the time, it is a testament to the faith that was placed in Seedorf's abilities as a midfield maestro and as a brilliant proponent of total football.
On the international stage, however, things did not mirror his club success. Constant turmoil within the national camp ensured that the Netherlands remained an underwhelming side despite possessing some of the world's best talents at the time.
Seedorf himself was only capped 87 times between 1994 and 2008, the feeling was that Seedorf's strong opinions and his strong principled stance often hurt his opportunities internationally. 
After the historic third Champions League success, Seedorf and Milan faced off against Liverpool in two historic finals, one in Istanbul and one in Athens. While one of the finals was a truly shocking result from Milan's point of view, the other was simply about setting the record straight, which they did, quite well.
In the mid 2000's Milan midfield quartet of Andrea Pirlo, Gennaro Gattuso, Seedorf and Kaká was undeniably supreme amongst Europe's elite. Seedorf particularly enjoyed a great on-pitch understanding with the young Kaká and the two combined for several important goals for the Rossoneri.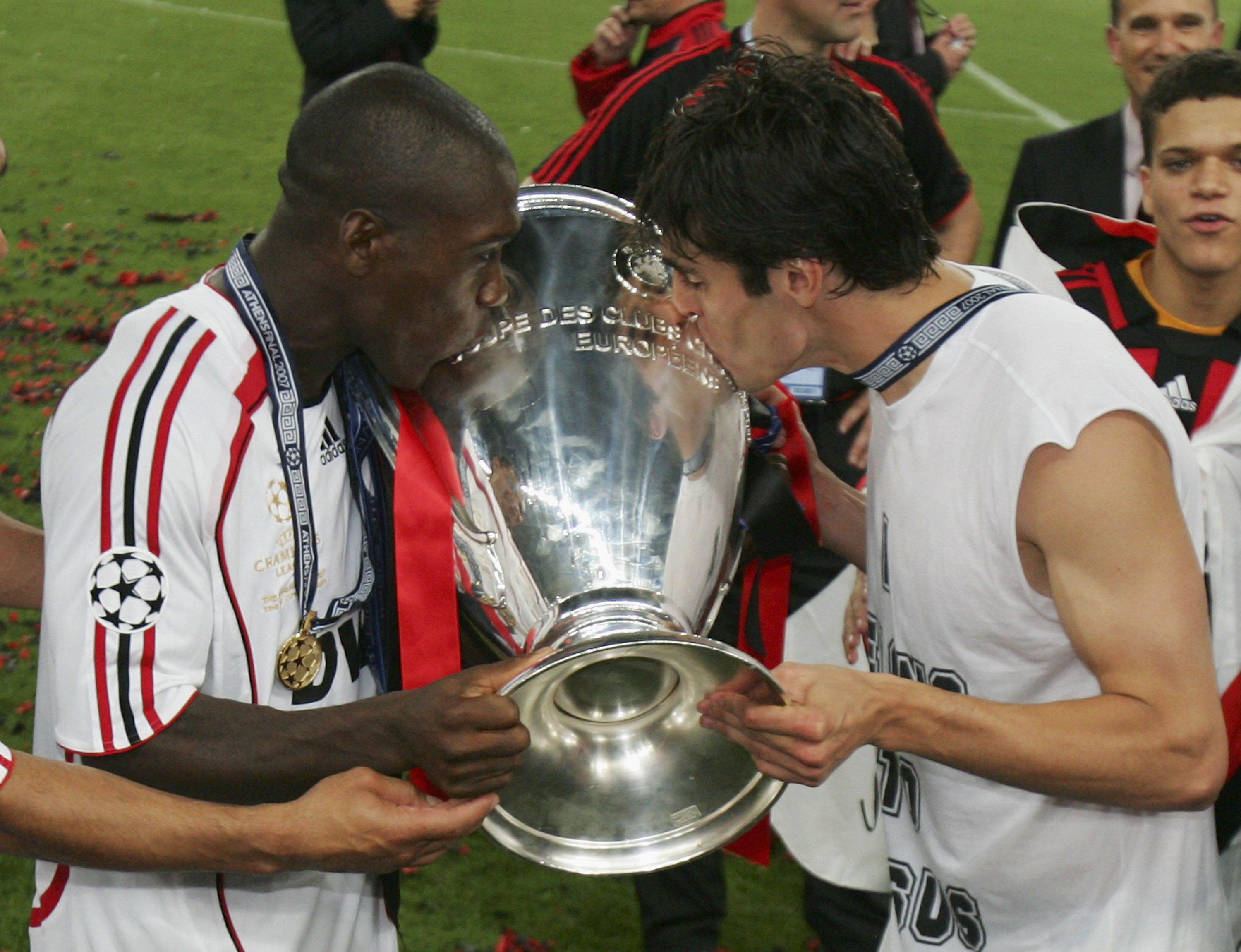 Photo: Alex Livesey / Getty
Seedorf's final domestic triumph with AC Milan came in the 2010-11 season when they won the league title once again. A year later, an aging Seedorf was hungry for a new challenge, once again.
A move to Brazilian football beckoned, with Botafogo. This move was probably the most significant of his career because it was the first time that he would not be competing in his favourite competition, the UEFA Champions League.
Over the course of his career, Seedorf also had the opportunity to test the waters of English football on multiple occasions. Speaking to 90min.com, he said:
"I was close to going to play in the Premier League. I almost signed three times – one time for Manchester United, one time for Arsenal, one time for Chelsea. They were all close, [but] I made different choices.

I went to Real Madrid instead of England, I went to Inter Milan instead of England, and then I stayed at AC Milan instead of going to England. But you cannot have everything. [My career] was a wonderful experience, so I'm happy."
After a couple of domestic triumphs with Botafogo, Seedorf called time on his illustrious playing career for a managerial spell with Milan. Unfortunately though, his time as a manager wasn't nearly as good as his time as a player at the San Siro.
Photo: Marco Bertorello / AFP
Since then, he has had a couple of spells at Shenzhen FC and Deportivo de La Coruña and with Cameroon on the international stage. None of the spells garnering significant success.
Regardless, Seedorf's career as a player will remain unique for his achievements and contributions to European football. A player who was probably not the headline maker always,  but was a key figure and a footballing genius whose career is a tale, like no other.
By: Ninad Barbadikar
Featured Image: @GabFoligno