How Dimitri Payet Resurrected France from the Ashes of Terrorism
As France lay in a state of shock following several high-brow terrorist attacks, Dimitri Payet reinvigorated the nation by propelling Les Bleus to the final of Euro 2016. By way of his immense trickery and illustrious set-pieces, Payet produced a plethora of fantastic moments to inspire a nation in what has been described as arguably the best performance at a tournament by a Frenchman since Michel Platini at Euro 1984.
As France lined up to face the world champions Germany in an international friendly in Paris on November 13, 2015, Didier Deschamps hoped to gain a victory that would prove to the nation that a new era of French football was on the horizon. However, the evening descended into chaos and France's 2-0 victory was overshadowed by an ISIS-backed terrorist attack which took the lives of 130 people, the worst act of terrorism ever suffered by France.
Photo: Getty
The infamous evening started with a bomb exploding outside the Stade de France after a terrorist wearing a suicide vest was barred from entering the stadium. Shortly after, other attacks started to take place towards the centre of Paris, around popular nightlife spots. 15 people were killed at Le Petit Cambodge restaurant, while 89 people were killed by attackers at the Bataclan during an Eagles of Death Metal concert.
The attacks shocked the world and triggered a period of fright for the people of France. They were yearning for a positive story, and they certainly didn't expect it to come in the form of football due to the previous disappointments that had preceded the 2016 European Championships.
It was only in 2010 when the national squad, which boasted the likes of Hugo Lloris and Bacary Sagna (who were also part of the 2016 side), were considered pariahs. The team was condemned by a disgusted public back home for their tantrums in Knysna, Western Cape.  Les Bleus were flooded with negative press coverage after Nicolas Anelka reportedly called the coach Raymond Domenech a "son of a whore," among other profanities, at halftime in a defeat against Mexico.
Even France captain Patrice Evra became embroiled in a blazing row with the fitness coach Robert Duverne at an open training session, who previously claimed there was a "traitor" in the squad's midst who had been leaking details to the press. The team doctor resigned in disgust, and a mentally fatigued Domenech was left to read out a statement from the players confirming they had effectively gone on strike.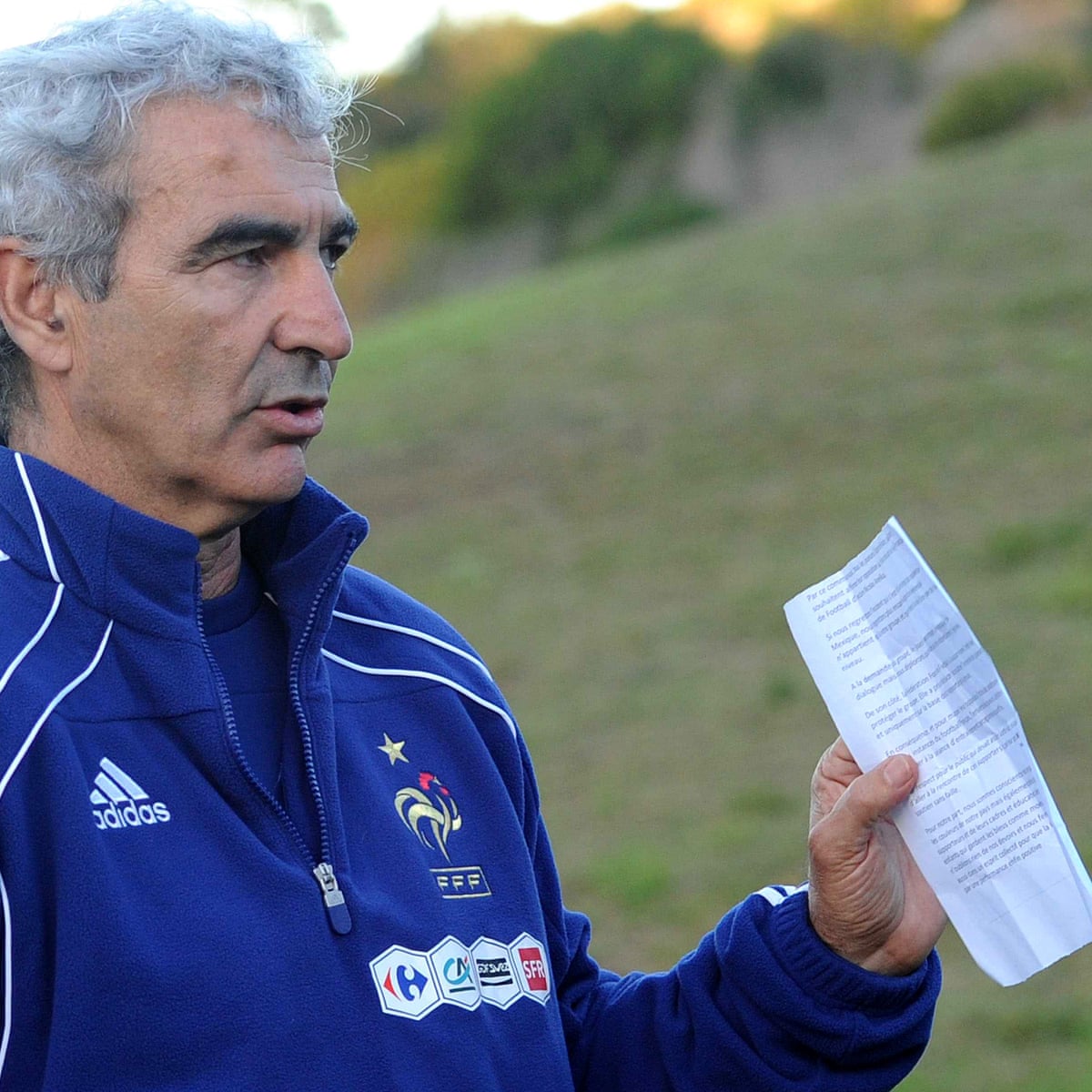 Photo: Sipa Press / Rex Features
The infamous events in South Africa were revisited in an interview with Sagna during Euro 2016, who offered a newfound spirit of unity and harmony that was present within the hosts.
"Knysna scarred French football. We all clearly made mistakes. We dragged the team's reputation in this country down to its lowest point, and showed the watching world a very bad side of us.

It has taken a lot of effort and plenty of hard work to repair our image after that. Six years on, we can lay it on the table. We can't change the past, but we are trying hard to build for the future. We want to put a smile on people's faces."
By the end of Euro 2016, the ethos that surrounded the French team was completely different thanks to their heroic run to the Final in Paris. Whilst rising stars such as Paul Pogba and Antoine Griezmann shone at the tournament, it was Payet who proved to be the embodiment of a France team that went on to inspire the sombre-filled nation when they needed it most.
Payet was born on March 29, 1987 in Saint-Pierre, Réunion Island, a French-owned island in the Indian Ocean that lies between Madagascar and South Africa. He began his footballing career with his local club  and immediately stood out. After three years, he moved to the best club on the island, JS Saint-Pierroise, with the aim of moving to France to further his development. This change of club was inspired by the fact that JS Saint-Pierroise were partnered with French club Le Havre.
After just a year, Payet made the move to Le Havre but endured a tumultuous four years after struggling to get accustomed to the French way of life. He was a difficult character and seemingly lacked motivation, causing him to be released. He had to find a new job, and ended up managing the clothes department of a local supermarket.
Photo: Espoirs du Football
After flirting with the prospect of giving up football, Payet finally settled at Réunion-based AS Excelsior where he began to instill a determination and focus in his mentality. In 2005, he joined FC Nantes and after a successful season in Brittany, joined Saint-Étienne on a 4-year deal.
His performances for Les Verts were overshadowed by his physical attack on fellow teammate Blaise Matuidi, which occurred in a 1-0 defeat to Toulouse. After being criticized by teammate Yohan Benalouan for displaying a lack of aggression, he went head to head with teammate Blaise Matuidi, who echoed Benalouane's sentiments. Payet delivered a fierce blow to Matuidi's head, before the two were separated by referee Bruno Coue and their teammates. As a result of the incident, Payet was substituted out after 31 minutes and sanctioned by club president Roland Romeyer.
The following season, Payet put his past indiscretions behind him and started the 2010–11 season on the right foot by scoring seven goals in the first two months of domestic play. On August 29, Payet scored his first professional hat-trick in a 3–1 victory over Lens. After the international break, he scored a double against Montpellier and went on to deliver a phenomenal free kick in the team's Derby du Rhône match against Lyon. 
The free-kick, described by local media as "superb and untouchable," was the only goal in the team's victory. For his performances, Payet was awarded the UNFP Player of the Month award for September and drew interest from several clubs, most notably Chelsea and Liverpool.
He went on to sign for defending champions Lille in June 2011, and after the sale of Eden Hazard to Chelsea the following summer, Payet established himself as a regular in Lille's attack, starting all but one of the team's Ligue 1 matches.
Photo: Getty 
Payet was named in the UNFP's Ligue 1 Team of the Season after finishing as the league's joint-top assist-maker alongside Mathieu Valbuena with 12 assists. He also scored 12 league goals to register the second-highest scoring season of his career.
Following his excellent season at the Stade Pierre Mauroy, Payet joined Marseille in the summer of 2013 for £12 million. In his second and third seasons at the club, he completed more successful through balls than any other player in Europe's top 5 leagues other than Lionel Messi. In the 2014/15 season, Payet made almost twice as many key passes as any other player, and contributed 17 assists in 36 league appearances.
He credited his excellent form at the Velódrome to Marcelo Bielsa, who was appointed as Marseille manager in May 2014. "I clicked with him," he later told L'Équipe. "He made me more mature and consistent. He put order into my game. I still have his advice in my head." 
The key, according to Jan Van Winckel (who was Bielsa's assistant during the 2014–2015 season), was giving him the pivotal No. 10 role and making him the focal point of attacks:
"Bielsa was the first to recognise that Dimitri is a playmaker and not a winger. Dimitri is probably the best player in the world, together with Andrés Iniesta, with his back to the goal. He is so technically gifted and agile that it is almost impossible to get the ball from him."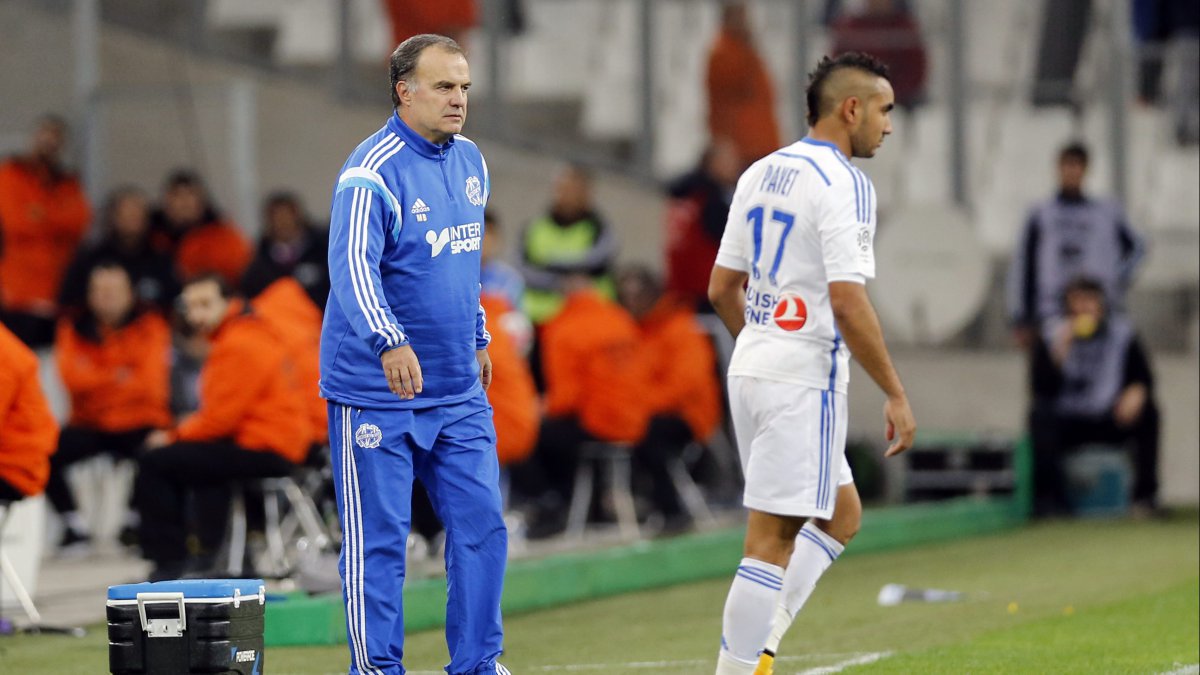 Photo: MaxPPP
In June 2015, Dimitri Payet joined Premier League side West Ham United for £10.7 million, a bargain price due to Marseille's financial instability, which came as a result of the failed sales of Florian Thauvin and Gianelli Imbula.
At the age of 28, Payet excelled in East London under Slaven Bilić and propelled an average squad to a 7th place finish, just four points away from Champions League qualification.
He inspired a generation of Hammers fans with his technique and incredible free kicks, and went on to achieve hero status in their last season at the famous Boleyn Ground. Payet most notably inspired a comeback at Goodison Park, where West Ham were 2-0 down to Everton going into the last 10 minutes and went on to win 3-2. 
For his sensational performances, Payet was awarded 'Hammer of the Year' and was shortlisted for the 2016 PFA Player of the Year, which was eventually won by fellow Le Havre product Riyad Mahrez. Nevertheless, Payet headed into Euro 2016 in tremendous form after a legendary season in claret and blue.
Payet made his debut for France's senior team in 2010 but was in and out of the team after that, and the 2016 tournament opener against Romania was just his 20th cap for Les Bleus. However, Deschamps recognised Payet's fantastic performances in the Premier League by giving him the number 8 shirt and introducing him as a mainstay in France's attack for Euro 2016.
Photo: AFP / Philippe Lopez
In the opening game against Romania, Payet was awarded Man of the Match after setting up the opening goal for Olivier Giroud, before scoring a magnificent late winner from distance to propel Les Bleus to the top of their group, thus sparking France's campaign into life.
Deschamps heaped the praise on Payet after the game, stating, "He's an attacking player but he's also someone who helps out the team. It's quite easy in football when you can bang it in the top corner – it solves quite a lot of problems!"
France yet again left it late in their second group game against a determined Albania, and once again, Payet was awarded Man of the Match with his goal coming six minutes into added time to muster a 2-0 victory. Another goal and assist in the quarter-final against Iceland helped cement France's place in the last four, and he started to form a frightening partnership with Griezmann, who was later awarded with the tournament's Golden Boot.
Less than eight months after the nightmarish events in Paris, France faced off against Germany in the semi-final, and went on to win 2-0. Payet had brought trickery and flair to Les Bleus and reinvigorated a depressed nation. The newfound sporting success brought the people of France closer together, expelling the destructiveness of terrorism and inspiring a new generation of French stars. Their opponents in the Stade de France: Portugal.
It seemed destiny was on their side after Cristiano Ronaldo limped off with an injury early on in the Final, but Portugal won in extra time thanks to a goal from super sub Éder. Nevertheless, the people of France could still be proud of their team for going the distance and beating the reigning world champions in the process.
Photo: Getty
While Griezmann won the Golden Ball due to his goal-scoring heroics, Payet was rewarded for his brilliance with the top spot in UEFA's Player Barometer rankings, and went on to finish 17th in the Ballon d'Or. Rio Ferdinand praised Payet's form, stating that he was "a game changer who could perform on the world stage."
Despite the loss, France's 2016 Euros campaign was always about more than football. It was about lifting the sense of gloom that had permeated from the nation since the terror attacks in November, and healing the divisions that coursed through the nation, while proving that France could keep its people secure. Les Bleus had finally recovered from the embarrassment of South Africa, giving French fans a team that they could be proud of.
Payet wasn't even a starter for France going into the tournament, but after a tremendous season in East London, Deschamps gave Payet the opportunity to thrive as France's main playmaker, and that he did. The Réunion native produced unforgettable moments of magic that not only revitalised the reputation of the French national team, but brought the country out of the depths of despair.
By: George Grieve
Photo: @GabFoligno