Looking Back at Mexico's Unique Relationship With Major League Soccer
When David Beckham's newly founded Inter Miami signed Rodolfo Pizarro, many questions were raised.
Pizarro was regarded as one of the brightest talents in Liga MX, playing for Monterrey CF, who were the reigning CONCACAF Champions League holders and even reached the semi-finals of the Club World Cup at the end of 2019, losing to Liverpool. For him to swap the success of Mexico for a new Major League Soccer franchise where the situation was uncertain came as a surprise. He wasn't the only Mexican to move north from Liga MX, however.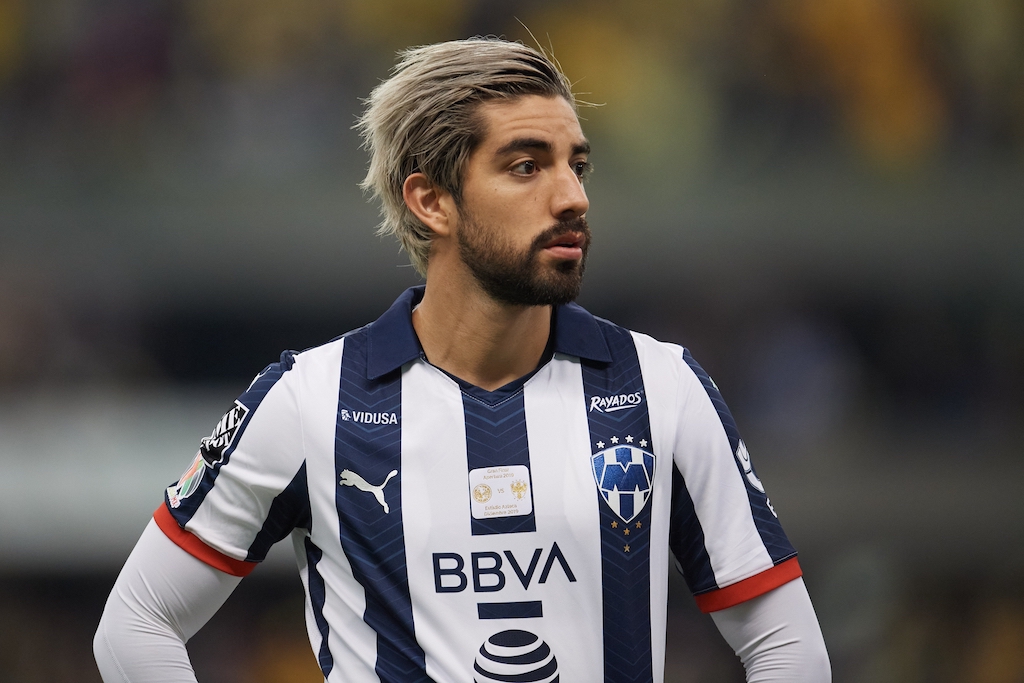 Photo: Jorge Martinez / MEXSPORT
Ten players moved stateside in the transfer period before the 2020 MLS campaign, and that has only helped the reputation of America's premier soccer league. For years, MLS has often been considered a retirement league for its slower style of play, lower quality football and presence of aging stars and no country emphasizes upon that statement more than Mexico.
However, recent times have seen things change. The emergence of newer franchises like Atlanta United and Los Angeles FC have garnered attention and even in Europe, interest in the league has grown significantly.
Being so close geographically, it's normal that many Mexicans make the move across the border to play their football in the States, but the recent influx of their finest players, who are often quite young or approaching their peak years, was unexpected.
Right from MLS' birth in 1996, there have been plenty of Mexicans who have become icons in the league. Goalkeeper Jorge Campos signed for Los Angeles Galaxy in 1996, before moving to Chicago Fire two years later. Although time on the pitch was a rarity, he still won the double of the MLS Cup and US Open Cup in a fine tenure before returning home. 
Both the Dos Santos brothers, Jonathan and Giovani moved to the United States as well, with the latter becoming a hero for the Galaxy. In his first full season in 2016, he contributed 26 goals (14 goals and 12 assists) in 28 games and spurred the team on to the play-offs.
Photo: Jon Lorentz / LA Galaxy
On the other side of the city. Carlos Vela joined in 2018 as LAFC's first Designated Player. He went on to become Mexico's greatest MLS player, scoring 14 and assisting 13 in his first season before breaking records in his second with 34 goals and 15 assists. In 2019, Vela won both the Golden Boot and MVP awards, along with the Supporters' Shield. Other prominent names to have played in the league are Victor Ulloa and Erick Torres. 
The most recent big name move was the country's all-time top scorer, Javier Hernández, who added to LA Galaxy's Mexican history. At 31 years old when the transfer was completed, his move was largely criticized by those in his home country. Many believed he showed a weak mentality to move from Europe to MLS and they even believed he should've taken on a tougher challenge by going to Liga MX.
The country's fans, one of the most passionate in world football, are unafraid to criticize their players and when Chicharito said "Imagine coming back [to North America] as a Mexican soccer legend" in his announcement video by the club, the "boast" was given its fair share of disregard. Chicharito also spoke about approaching his retirement in that video, something he had to explain later on, which only raised further eyebrows.
While people may see this as a step down, it's worth recognizing that this is another step in the right direction for MLS and if given greater attention, the improvement in quality is there to see. Older players on the last contracts of their careers still join, but there is also a refreshing amount of exciting young talent who are hungry to make a name for themselves in a league whose popularity is constantly on the rise. 
Gerardo Martino, the current boss of the Mexican national team also understands why more younger Mexicans are making the move up north. The former Argentina coach moved to MLS with Atlanta United in 2016 and even won the MLS Cup in 2018 in his final match with the franchise.
Photo: ESPN
The Rosario native has a first-hand experience with the league and coached one of its most exciting outfits. Upon joining Inter Miami, Pizzaro said: "I first spoke with Matías Almeyda [former Guadalajara manager currently at San Jose Earthquakes] and then with Tata Martino about joining MLS. Tata said the league was at the same level as Liga MX."
Given Martino's knowledge of the league and the fact that he keeps an eye on it, this may have played a part in the minds of several players who wanted to represent the national team. He reflected positively as well when asked about the move:
"Well, first because MLS – I say this because I was here for two years – is a very good league and a very competitive league. Also because MLS is characterized by selecting very good players, and Rodolfo surely is so I'm sure he's going to bring a lot of satisfaction to Miami fans. I think you don't have to make so many comparisons [between MLS and Liga MX].

I think the Mexican league is a very good league. I think MLS is a very good league. What's certain is that players can pick the league in which they think they're going to be better – in the sporting sense as well as the economic aspect and the quality of life. They're very personal decisions and I try to give advice when possible and only when they ask me."
It's likely that more Mexicans will join MLS in the future and one of Martino's players at Atlanta United, Miguel Almirón may be a reason for that. The attacking midfielder moved to America in 2017 and established himself as one of the league's best players.
Photo: John David Mercer-USA TODAY Sports
The Paraguayan youngster's move to Newcastle United in the winter of 2019 was the culmination of a dream that many youngsters have in Central and South America. European teams are starting to show more interest in this newer, improved generation of MLS talent and it's only a matter of time before more players move across the pond to go to Europe. 
Within America itself, the benefits of moving are substantial. MLS attracts far greater coverage than many Central and South American leagues, the players also have a better quality of life as many of them move from lower income nations or households and given that so many stars including David Beckham, Thierry Henry, Wayne Rooney, Zlatan Ibrahimović and Kaká have moved in the past, the opportunity to play with and learn from them is an attractive prospect that youngsters may never get the chance for in the future.
With the likes of Cristiano Ronaldo, Antoine Griezmann and more perennially linked with a move across the Atlantic for the final phases of their career, the stars will always be there, and young players will always be motivated to move. 
Alan Pulido, another Mexican to have moved to the USA with Sporting Kansas City this year, spoke about the factors that influenced his move: "I know there are Mexican players that definitely think about [Almirón's move] in terms of European teams watching them. So when you add all those things together, that's why Mexican players are being drawn to the league." 
Photo: Howard C. Smith
The COVID-19 pandemic may have interrupted these players from making their marks early on, but MLS' reformed tournament with a group stage before the knockouts will be fascinating to watch. Seeing as they are one of the first American leagues to be returning, the profile of MLS will definitely be boosted locally and the interesting approach to the competition may attract the interest of many abroad as well.
Mexico and the USA may not be on the best terms politically, but football-wise, it's a relationship that's only likely to strengthen in the future.
By: Karan Tejwani
Photo: @GabFoligno