The Magic, Glory and Relentless Loyalty of Ricardo Bochini, the Best One-Club Man You Never Heard Of
June 25th, 1986. Estadio Azteca, Mexico City. A Diego Maradona-inspired Argentina had ripped Belgium apart for the past 85 minutes, the 2-0 scoreline not quite reflective of El Pelusa's masterclass. La Albiceleste had all but confirmed their qualification to a third World Cup final.
Manager Carlos Bilardo then lines up a substitution, seemingly an innocuous one, intended to waste time. Jorge Burruchaga, Maradona's sidekick who assisted his first goal, made way for a short, skinny, balding figure wearing the number 3.
As he greets Burruchaga and makes his way on the pitch, Maradona approaches him and whispers, "Come in, Master. We've been expecting you."
It was Ricardo Enrique Bochini's debut at a World Cup, aged 29. And those would be his only five minutes at the world stage.
It's a statistic that hardly reflects Bochini's club career. He spent all of his 19 years as an active footballer representing Independiente, a rarity in Argentine football, especially around the time the continent's top talent began to massively emigrate to Europe.
Photo: Bob Thomas / Getty
His service to the club alone would have positioned him as one of the best individuals to don the famous red shirt. El Bocha, however, went above and beyond, changing the Avellaneda club's history and yielding their most successful era in history.
Independiente were already one of the strongest clubs in Argentina when the attacking midfielder arrived at the club's youth setup from the humble city of Zárate in 1970. They had won six league titles in the professional era, gracing the division with talent such as Vicente de la Mata, Antonio Sastre and Arsenio Erico, to this day the top goalscorer in Argentine football history. They had also tasted success in the continental stage, becoming in 1964 the first team to beat Pelé's Santos in Brazil en route to two straight Copa Libertadores titles.
It was a team that was built on a free-flowing, frenetic style of football, but when the going got tough never lacked the physicality and roughness needed to see big games through. Questions were asked about how a player of Bochini's characteristics could fit into the Independiente setup. After all, he was certainly not the strongest or the fastest among his teammates.
What Bochini did have were three key qualities: unparalleled reading of the game, superb technique and a knack for dribbling past defenders using his small centre of gravity.
El Bocha's impact on the club was felt very early into his career. By the time he made his debut, in June 1972, Independiente were well placed as one of, if not the, best team in South America, having won the Metropolitano tournament in 1970 and 1971 and, subsequently, a third Libertadores in 1972.
An Intercontinental Cup win proved to be elusive though, as despite holding their own against a Johann Cruyff-led Ajax at home with a 1-1 draw they were soundly beaten by 3-0 in Amsterdam, with Bochini making neither squad.
Photo: La Visera
El Rojo bounced back the following year though, going all the way to another Libertadores final, this time against Colo Colo. After the two first legs ended in draws, a final match was held in Montevideo to break the tie. Chilean legend Carlos Caszely quickly cancelled out Mario Mendoza's opener, and the game seemed destined to be decided on penalties. Enter Ricardo Bochini.
The attacking midfielder made his Libertadores bow replacing Eduardo Maglioni, and changed the game in the process. His inclusion gave way to a period of sustained attack by Independiente that extended through extra time until Miguel Ángel Giachello broke the deadlock on the 107th minute. This successful Libertadores defence granted the team another stab at the Intercontinental Cup in late 1973.
That year's rivals were not Ajax, who declined from participating, but European Cup finalists Juventus. As the Italian side refused to travel to Buenos Aires and be subjected to violence and abuse (as was common in those times with South American teams hosting European clubs) the final was held at the Stadio Olimpico in Rome.
Independiente were in for a tough night. La Vecchia Signora controlled most of the game and went particularly close to opening the scoreline when Antonello Cuccureddu blazed a penalty over the bar. Then, in the 80th minute, a moment in history was carved.
Striker Daniel Bertoni circles the ball around the halfway line trying to pick a pass forward. He finds Bochini, then 19 years old, as he brilliantly takes on his opponent and plays a one-two with Bertoni that leaves him one-on-one with Dino Zoff. With two Bianconeri defenders trying to close him down, he dinks the ball over Zoff and into the back of the net.
After three failed attempts, Independiente were finally world champions. And they could thank the short, skinny teenager wearing the number ten for that.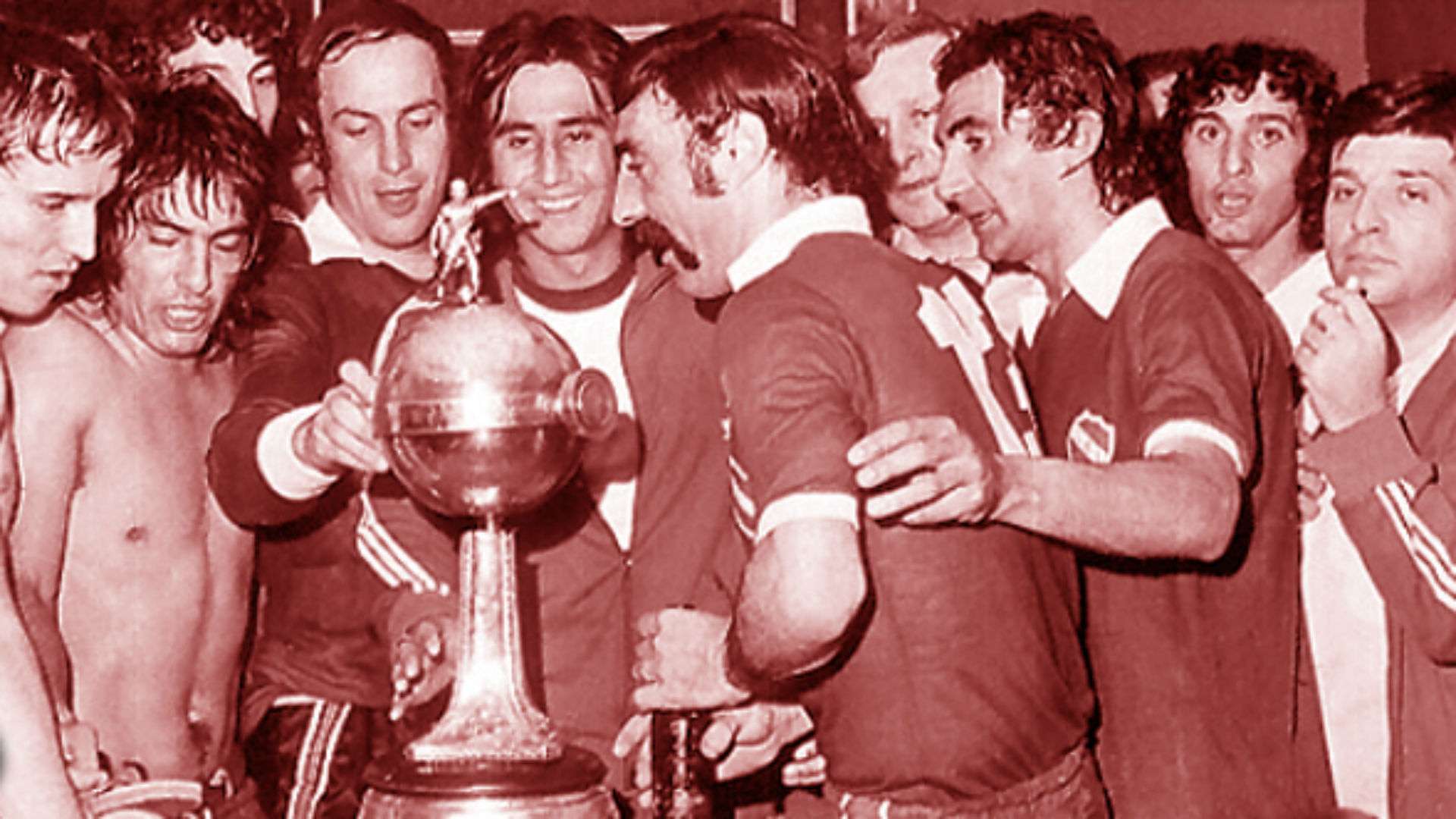 Photo: Independiente de Avellaneda
His mesmerising performance led to the Turin club to begin conversations to acquire the services of the playmaker. Bochini, however, rejected the offer, instead fancying his chances to represent Argentina at the 1978 World Cup, to be played on home soil.
Unfortunately for him, that would not be the case. Argentina's embarrassment of riches in the number ten position meant he, as well as up-and-coming Argentinos Juniors starlet Diego Maradona, would have to miss out on César Luis Menotti's 22-man squad that would win the title.
During that time Bochini continued to assert Independiente's dominance in both the national and international scene. Two more Libertadores conquests took the club's total tally to six, four of them in quick succession, earning the institution the nickname Rey de Copas ("King of Cups"). 
Bochini was also instrumental in winning the 1977 and 1978 Nacional tournaments, the first of those being particularly memorable. Having drawn Talleres 1-1 at home, Independiente faced a difficult trip to Córdoba for the second leg of the Torneo Nacional final. The side hardly imagined the extent of its difficulty though.
With the game 1-1 once again after 70 minutes, Ángel Boccanelli put Talleres ahead with a clear handball. The referee responded to the players' protests with three red cards. A demotivated 8-man squad considered abandoning the game, but manager José Pastoriza encouraged them to carry on: "go out there, be men and win."
And win they did. That man again. Bochini received a tight Bertoni pass in the box and smashed the ball into the net to draw the game, which meant Independiente won on away goals. That legendary performance was even recognised by the home fans, who greeted the champions with a standing ovation, a rare sight in such a heated and passionate match.
Photo: El Gráfico
El Bocha still failed to make another World Cup squad in 1982, despite being at his peak, but continued to cement his status as an Independiente legend. Another league title in 1983, with the added joy of relegating archrivals Racing for the first time in the final day of the season, granted El Rojo a return to the Libertadores, at this point their favourite tournament.
Independiente comfortably won both their group stages, which led to a tense final against Gremio. What followed was a show of class that players and fans would later describe as "the perfect match", dominating the Brazilian side at their own stadium.
That game served as an ideal stage for Bochini to showcase his signature move: "la pausa" ("the pause"). After a fierce Marangoni clearance fell on his feet, he stopped in his tracks as his marker watched, then unleashed a perfect ball to the rushing Burruchaga, who proceeded to chip the keeper.
A goalless draw back in Avellaneda was enough to secure their seventh Libertadores title (a record that has not been matched to this day) and a trip to Tokyo to face Joe Fagan's Liverpool in the 1984 Intercontinental Cup.
The prospect of facing the Reds was a daunting one for more reasons than one. It would be the first clash between Argentine and English teams after the Malvinas War, still a very fresh wound in Argentine society. 
The countries had not resumed diplomatic relations after the conflict, and Argentine Sports undersecretary Rodolfo O'Reilly was adamant that the game could not be held. However, after the squad and staff addressed Congress in an attempt to make the trip happen, Argentina president and Independiente fan Raúl Alfonsín allowed the team to travel to Japan.
Photo: Neil Hughes
Eventually, Independiente would relish the chance. Only six minutes in, defensive midfielder Claudio Marangoni sent a long ball to 19-year-old José Percudani, who broke through and scored the only goal of the game. Liverpool mounted significant pressure throughout, but could not avoid the Bochini-led team earning their second conquest of European opposition, this time an actual European Cup champion.
A few years of stagnation followed before outsider manager Jorge Solari revitalised Bochini, leading to a final league title in 1989 before he finally retired two years later at the age of thirty-seven. His final stats read 714 appearances with Independiente, a record that will hardly ever be surpassed, and 108 goals.
The shadow of Bochini's legacy was such that the twenty-five years that followed his retirement would be the worst in Independiente's history, with only four Libertadores appearances, culminating in a first-ever relegation in 2013.
In the years that followed, several players such as Daniel Garnero, Sergio Agüero and Daniel Montenegro donned the famous number ten shirt with distinction and even won some titles. But no player, past or future, can even begin to compare to El Bocha.
His crowning achievement will always be his unwavering loyalty. For context, only three players (Independiente teammate Guillermo Ríos, Atlanta's Víctor Paredes and Arsenal de Sarandí's Carlos Ruíz) have spent their entire careers with a single Argentine club since Bochini's retirement, and none came close to reaching his level of performance.
In fairness, there is a valid reason why this feat is so unlikely to be repeated. A player who wants to grow as a footballer cannot spend his entire career in Argentina. Europe will always represent a higher level. Still, Bochini has seen strike partners come and go, from Bertoni to Burruchaga, from Percudani to Carlos Alfaro Moreno, many of them enjoying fruitful careers abroad. The fact that he kept playing at his best in Avellaneda is a gigantic achievement.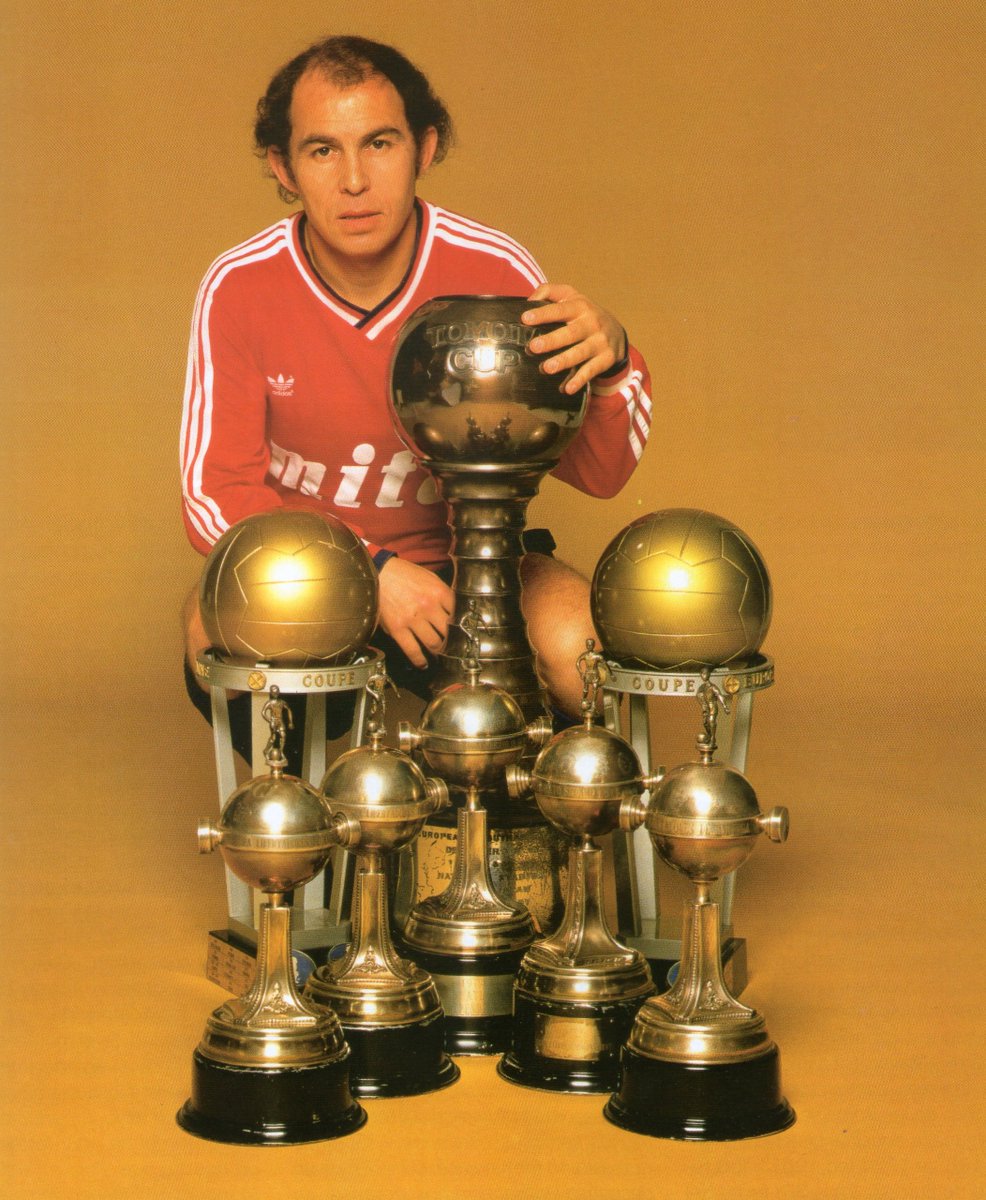 Photo: El Gráfico
The respect Bochini commands among fans of any club in Argentina is also staggering, and can only be equalled to the likes of Ángel Labruna and Juan Román Riquelme. It is the reason why he has inspired legends such as Andrés Iniesta and Diego Maradona, whose influence helped Bochini make the 1986 World Cup winning squad.
It's very likely that when Maradona greeted Bochini with those memorable words on that sunny Mexican afternoon, he briefly stopped being the almighty leader with the world at his feet. He was again that poor boy from the Villa Fiorito slums who idolised the Independiente number ten.
They met again last February, in a recognition to the 1986 world champions prior to a match between Independiente and the Gimnasia side Maradona managed. There, addressing a starstruck Estadio Libertadores de América through its loudspeakers, Diego claimed that ground could only bear its Master's name.
The 50.000 fans in attendance, overtaken with emotion, responded with a roaring rendition of the chant they had dedicated El Bocha in his playing days: "Solo le pido a Dios que Bochini juegue para siempre, siempre para Independiente, para toda la alegría de la gente".
All I am asking God is for Bochini to play forever. Always for Independiente. For the joy of the people.
By: Santi Bauzá
Featured Image: @GabFoligno