The Rise of LASK Linz, the Club That Never Gave Up
"Who the hell are LASK by the way? Don't worry I LASK someone," tweeted Gary Lineker after Manchester United were drawn to face the Austrian side in the Round of 16 in the 2019/20 Europa League. While the former forward's tweet may have been a tongue-in-cheek, punny comment, it was partially true that not many people outside of Austria knew who LASK were. 
Formed as Linzer Athletik Sportklub in 1908, LASK is one of Austria's oldest football clubs. With a rather quiet history, LASK made the most noise in 1965 when they won the Austrian league and cup double, becoming the first club from outside the capital of Vienna to win the country's top-flight title and etching their names in Austrian football's history books forever. However, while that story might be great, it is their recent rise that is perhaps more impressive as it brings about a feeling of perseverance and community. 
At a time where the European game is dominated by the elite, LASK are a refreshing club. Having played in the Europa League in 2019/20 against the likes of Sporting CP, PSV Eindhoven, Manchester United and more, they are keen on growing their presence on the continental scene, and the fact that they are able to consistently participate is a miracle on its own. 
It wasn't that long ago that LASK was on the verge of ceasing to exist. In 2013, the club was on its knees, but a late intervention from a passionate group of fans helped save them, and they are looking at a bright future.
In the years building up to 2013, LASK were managed poorly and that led to their downfall. Otto Jungbauer, the legendary president who oversaw their double win in 1965 was an icon in these parts. His intuition and shrewd decision-making saw LASK enjoy the most successful spell in their history.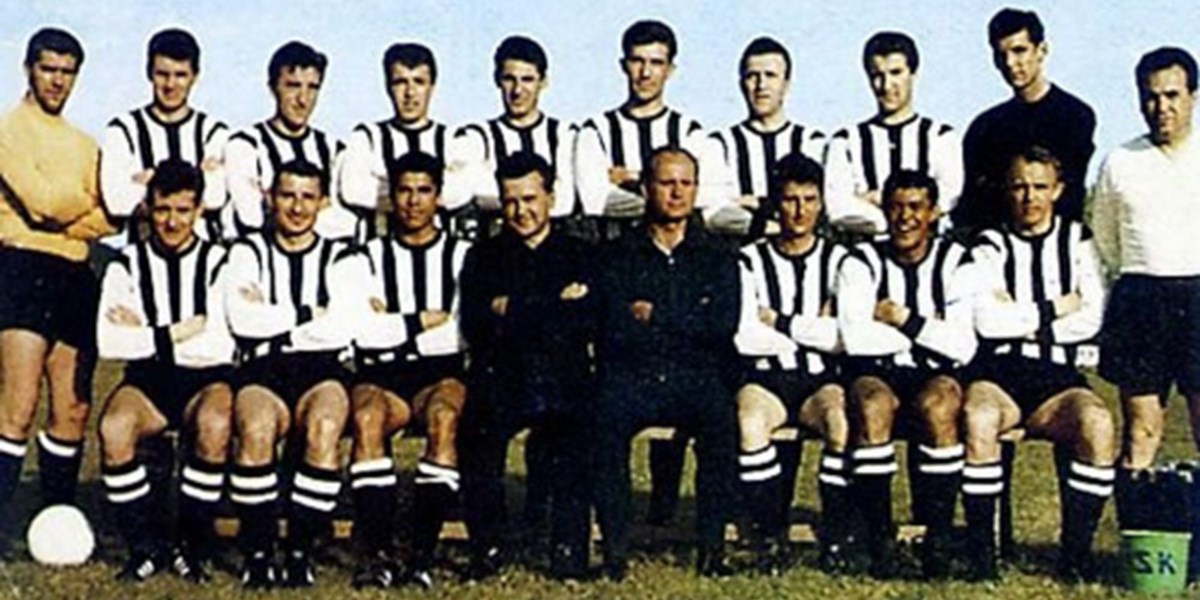 Photo: APA / OOEN
In the winter break during their title-winning season, Jungbauer believed his team were in for a relegation scrap and he chose to make a change at the top. He hired František Bufkav, the Czechoslovakian coach, and the rest was history.
Bufkav was largely unknown in Austria, but his training methods got the best out of his players and by the summer, they were celebrating two trophies. That year, when the players asked their president for a championship bonus, a slight feud broke out and the players threatened to go on a strike, but Jungbauer dealt with it and after a chat with captain Rudolf Sabetzer, the matter was cleared and harmony was restored. Jungbauer's second spell in the 1990s wasn't as fruitful and brought along plenty of financial issues.
Between Jungbauer's first and second spell came the golden years under Rudolf Trauner, as LASK became a force in Austria, challenging the two Viennese clubs: Rapid and Austria. They were also constantly participating in Europe, playing in the UEFA Cup and even famously beating Inter 1-0 in Austria in 1985. However, they would slip into a crisis once again as Jungbauer would return in 1991 with a heavy weight on his shoulders, €6 million of debt to clear, and a fight to return to the Austrian Bundesliga following LASK's relegation.
With massive unpaid bills and a struggle to make ends meet, the players brought some joy as they were able to return to the top-flight but that didn't help much. In a bid to cut utility costs, Jungbauer removed toilets and unscrewed light bulbs, but the club was in trouble.
Jungbauer left in 1995 and was replaced by Wolfgang Reiger, the famous banker. Initially, his investments were promising, bringing in top coaches and players alike (most famously, Peter Stöger), but just three years later, he fled to France after his Reiger Bank went bankrupt.
Reiger arrived as a messiah but left in handcuffs, and now, all hope seemed lost for LASK. Manfred Reitinger, the head of Sparkasse Bank, was his short-lived successor and he wasn't optimistic either:
"I was the head of the bank for 25 years, but during that time I haven't had as many sleepless nights as I did in the few months at LASK. Standing on the edge of the abyss forever is not funny."
After about a year of his presidency, he let go of the club to Peter-Michael Reichel, a sports investor predominantly known for his work in tennis.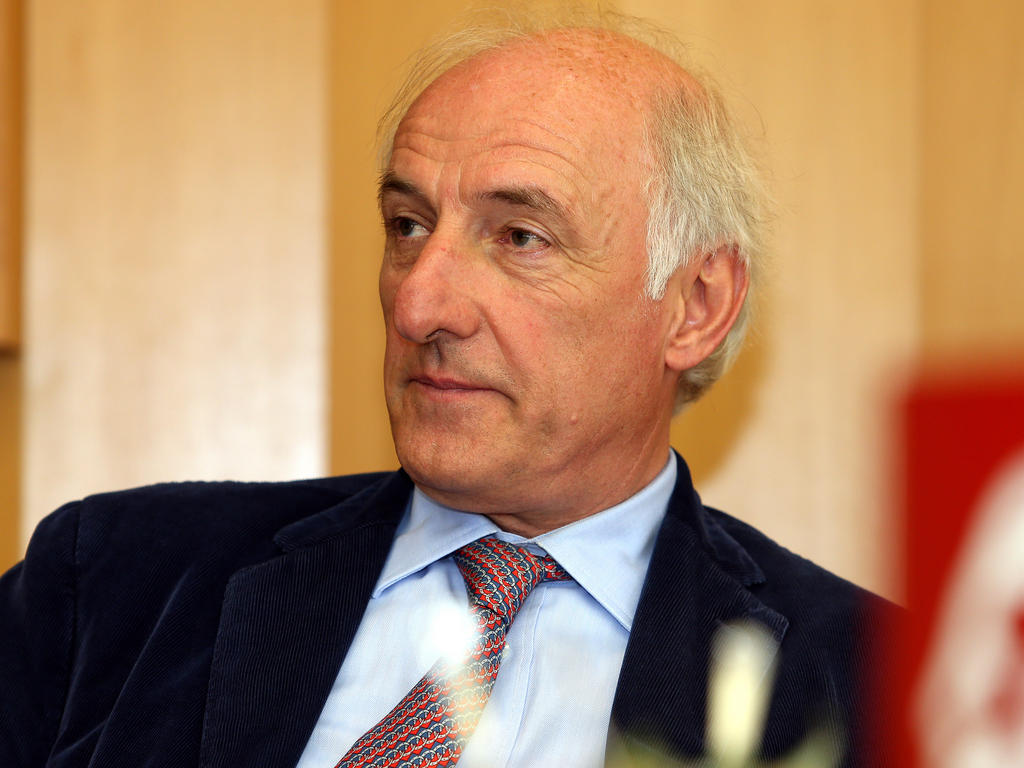 Photo: GEPA pictures/ Mario Kneisl
Financially, it may have looked good, but Reichel's objectives were purely to make money. Once again, LASK were relegated from the Bundesliga and many of their top stars were sold. They would return once again in 2007 after six years away and managed to stay there, without making much of an impact.
Many sackings, transfers and issues later, in 2012, disaster struck. LASK were refused a license to play in the top-flight and were sent down to the third division that season. A year later, Reichel was gone after LASK failed to win promotion and they were to start a new cycle with a new group that truly cared about the club.
"The best solution would be to find a local solution," said Gerhard Klein, the club's managing director said, "and if we can find that then maybe the ice age of LASK is finally over."
His wishes were answered. In December 2013, a group of 14 local investors called Freunde des LASK (friends of LASK) took over the club and appointed Wolf-Dieter Holzhey as the club president. The 14 committed €75,000 each, guaranteed another €75,000 and planned to raise €50,000 in sponsorship money.
Working closely with the club was Jürgen Werner, a former defender who was acting as a consultant for the club. He previously worked at the NBA's Los Angeles Lakers as part of their marketing department and back home in Linz, he was to help his boyhood club return to the top flight.
Werner is now the sporting director at the club. "We were able to fill a blank sheet of paper," he said about their progress a few years later, and the 14 friends (who would eventually grow in number) were able to do exactly that.
By 2015, they returned to the second division and appointed Oliver Glasner, the Austrian coach who currently manages Wolfsburg in the Bundesliga, as their head coach. Glasner's impact on the team was immense and LASK were able to establish the playing style they are now famous for.
Their intense pressing and high-energy football enthralled many in Austria, but it wasn't enough to see them return to the top flight. However, the management stuck with their head coach, believing that he was taking them on the right path.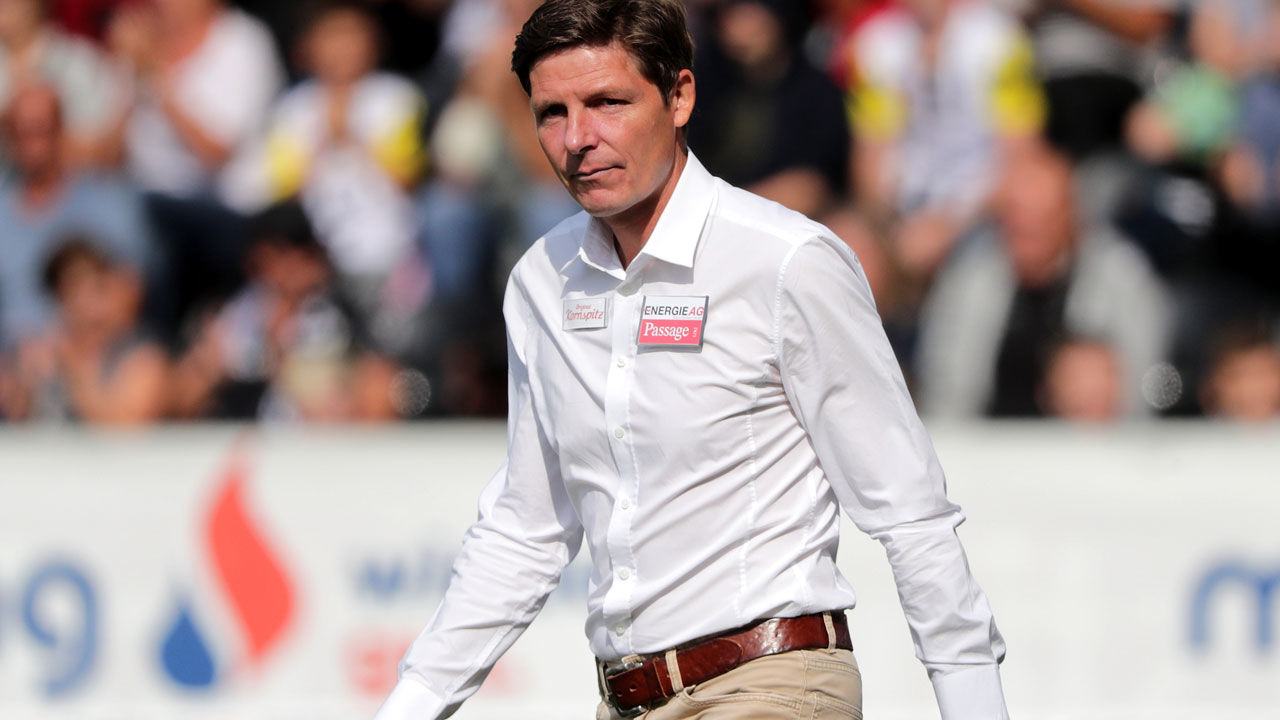 Photo: GEPA
While they were in a good place on the pitch, off it, they were forming key connections to streamline their transfer policy. Max Hagmayr, the former Austrian forward who even played for LASK in the 1980s and was now an agent and close friend of Werner, was closing deals for the club.
Hagmayr was even approached to rejoin the club as an investor, but he declined. Additionally, Markus Ebber, who previously worked with Red Bull in establishing their global footballing identity, was also working closely with LASK, helping them form links with the famous Aspire Academy in Qatar. 
In 2017, LASK returned to the Bundesliga and they had a strong core group to stay there and compete. Goalkeeper Alexander Schlager joined in 2017, alongside players like Gernot Trauner, James Holland and Thomas Goiginger and they would become an integral part of the side.
In their first season back in the top-flight, LASK finished fourth, qualifying for the Europa League. They were largely known as a miracle club as this rise – from third division to the Europa League in five years – was unprecedented and largely commendable. 
With an eye on the future, they also formed a relationship with FC Pasching, another third division club in Austria, to act as their farm club in a move that was very similar to Red Bull Salzburg's relationship with FC Liefering. Pasching was renamed to FC Juniors OÖ and LASK's youngsters play there in a competitive environment. They earned promotion to the second-tier in 2018.
Meanwhile, the European journey for the seniors ended in the qualifying rounds, but that didn't deter the players. The same season, they would finish second in the league and make it to the Champions League qualifying rounds – something that was beyond their imagination at the start of the decade.
Considering the Austrian league structure where Red Bull Salzburg have a large financial advantage over the rest, lowly LASK making it this far was a major achievement. Salzburg had the resources, quality and backing, but LASK were still learning to recover from previous errors.
Glasner's work wasn't unnoticed and he was on the move to Wolfsburg in Germany. In recent times, many coaches from Austria such as Roger Schmidt (Bayer Leverkusen), Adi Hütter (Eintracht Frankfurt via Switzerland) and Marco Rose (Borussia Mönchengladbach) had crossed the border to go work in Germany but all of them previously worked at the high-achieving Red Bull Salzburg.
A LASK coach going to Germany was an achievement. Frenchman Valérien Ismaël was brought in as his replacement, and he kept much of the playing style the same, focusing on possession and movement.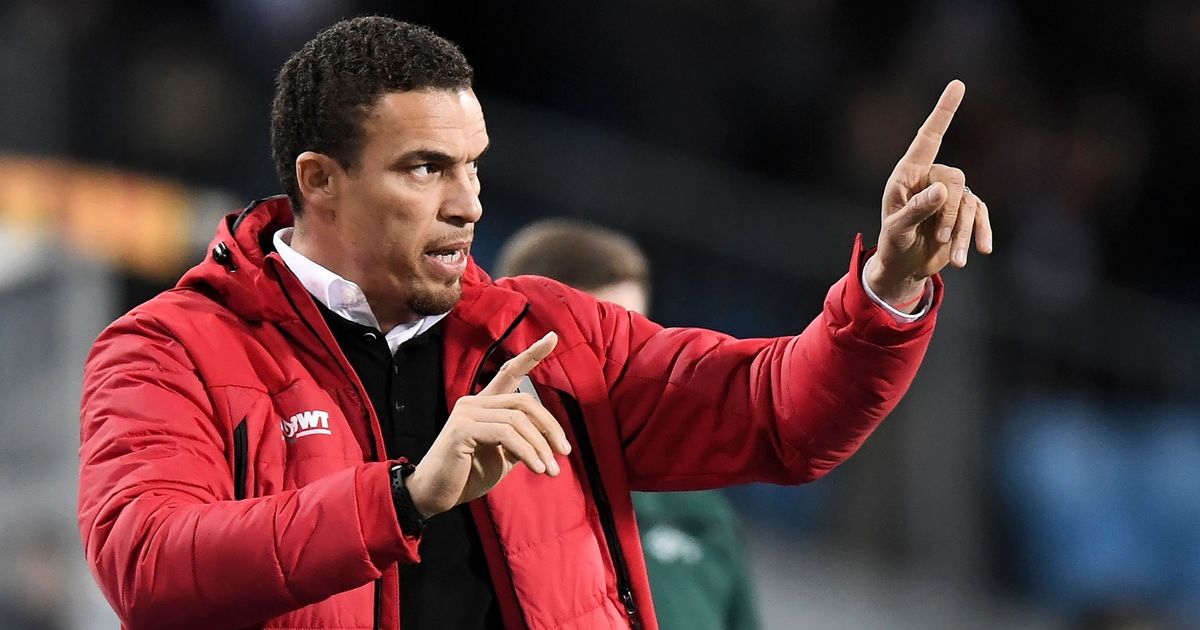 Photo: Christian Bruna / EPA-EFE / REX
After beating Basel 5-2 on aggregate, they fell to Club Brugge in the play-off rounds, but got an entry into the Europa League group stages – the furthest they had been in a major European competition since 1999.
LASK surprisingly topped a group consisting of Sporting CP, PSV Eindhoven and Rosenborg, losing just once away in Portugal, and they would beat another Dutch club in the form of AZ Alkmaar in the Round of 32. Manchester United were pulled out of the ball in the draw, and that made the struggle of just a few years ago worth it.
This was another feather in LASK's cap. In a successful season, they were challenging Jesse Marsch's free-scoring Red Bull Salzburg team, pushing them to the limit before the COVID-19-induced break halted football across the world. They even managed to get the better of them in Salzburg in the league, a rare feat for a travelling side, beating them 3-2.
Before that defeat, Salzburg sporting director Christoph Freund was full of praise: "They are doing a good job and are stable with Jürgen Werner. The team has been together for a long time, they created a style of play and pulled it off. The players grew in this system."
From the time the draw was made, however, the focus was on Manchester United. In response to Lineker's tweet, Ismaël said he and his team were unfazed by the challenge: "I don't care about that because I know what we have got [quality-wise] and what we can do. The truth can always be found on the pitch."
The fans, too, were excited. In a game against Mattersburg immediately after the draw, the fans remembered the tweet and went on a chant of their own: "Who the fuck are Man United?" they sang throughout the 90 minutes.
On the eve of the biggest match in their history, the fans received the worst possible news. Austrian Chancellor Sebastian Kurz and his staff announced that measures would have to be taken to prevent the spread of the coronavirus and 48 hours before kick-off, LASK confirmed that the game would go ahead behind closed doors.
Over 13,000 planned to attend, but on the day, everyone was forced to stay home. They lost 5-0 in a game where Manchester United never showed the quality of winning 5-0. Perhaps, if the fans were in attendance, the result would have been kinder.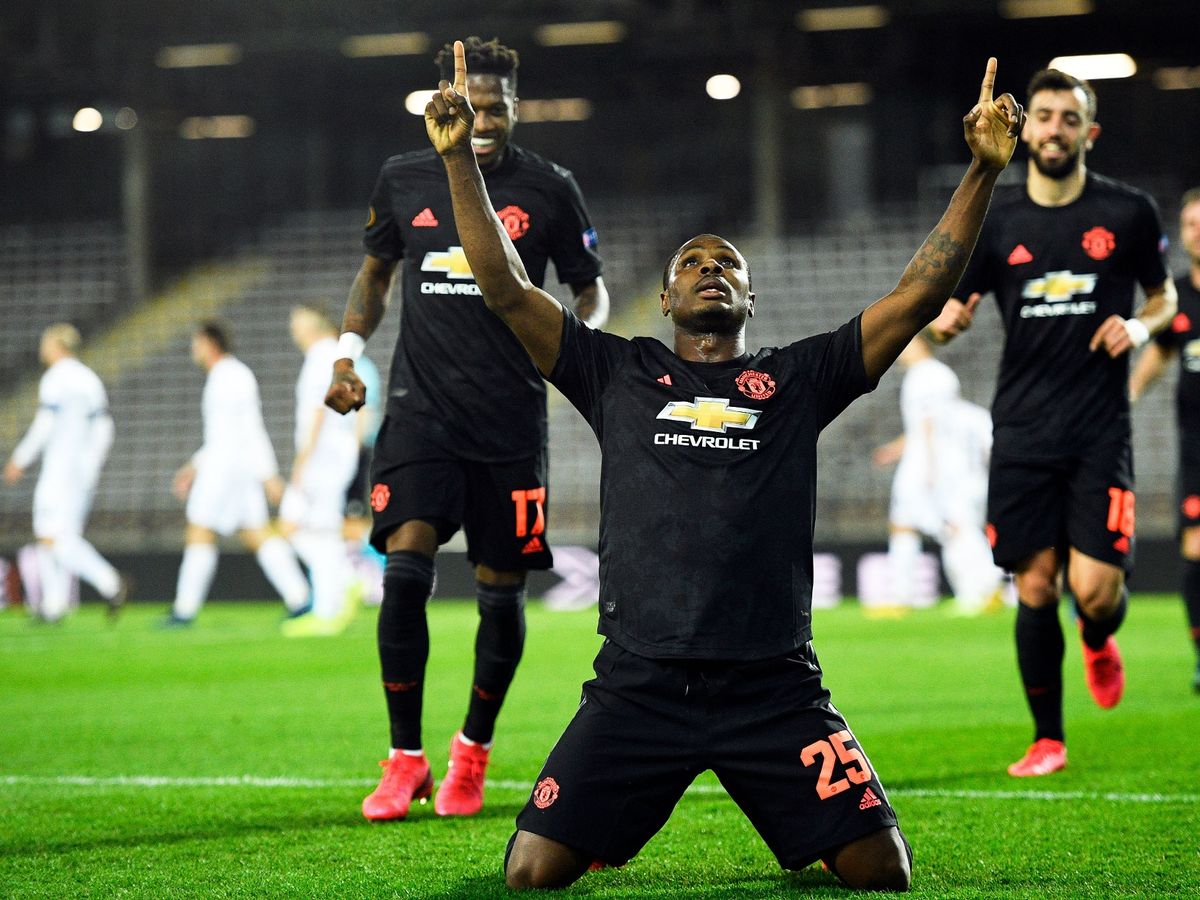 Photo: Christian Bruna / EPA-EFE / Shutterstock
From there, LASK was in more hot water. During lockdown, they broke rules set by the league on team training sessions before the set schedule and after going into lockdown as the league leaders, they were docked 12 points (cut down to six for their championship group).
Before the points deduction, LASK would've been on top of the table, three points clear of Red Bull Salzburg and seven clear of Rapid Vienna but after the deduction, they were three behind Salzburg and one clear of Rapid. 
The club were defensive of their stance, and believed a crime was committed: "We are shocked that there are obviously third parties who are willing to break into our club premises with criminal energy in order to carry out industrial espionage," said Andreas Protil, their managing director. "The perpetrators were filmed and are now being investigated."
Their Bundesliga rivals were disappointed and despite an appeal, the decision stood and LASK would go from title contenders to finishing in fourth, qualifying once again for the Europa League qualifying rounds.
The drama didn't stop that summer. Just a year into his job, Ismaël was sacked and replaced by Dominik Thalhammer, the former head coach of the Austrian women's national team. He oversaw the final phase of the 2019/20 season and also the game at Old Trafford, where they had an improbable task of overturning a 5-0 deficit.
LASK left with their heads held high – they lost 2-1 but had the pride in taking the lead. While they may have been saddened by the fact that there were no fans in attendance for both games, it was an indication of how far the club had come in recent times.
To add to that, over the summer, they also revealed plans for a new €50 million stadium, known as the Raiffeisen Arena. The 20,000-seater venue was the dream of the friends when they took over, and now that they are able to build it – despite the financial trouble caused to many clubs due to the pandemic – is a massive credit to their vision. For too long, Red Bull Salzburg have dominated the Austrian football scene, but now, LASK may be on the prowl to end their monopoly.
This season, LASK will return to England in the Europa League and this time, they will take on José Mourinho's Tottenham Hotspur. After a turbulent lockdown period, LASK will be keen on letting everyone know who they are once again and, in a group also consisting of Ludogorets and Antwerp, they will fancy their chances of getting past the first round.
This is a club that knows all about persistence and quality and they are here to make a mark. This is LASK. 
By: Karan Tejwani
Featured Image: @GabFoligno / sport.ORF