Exclusive Interview with Bernard Blaquart
On August 16, 1957, Bernard Blaquart was born in Roumazières-Loubert, a small town in southwestern France that sits two hours north of Bordeaux by car. Growing up in a family of eight siblings, Blaquart would join Girondins de Bordeaux's academy as a teenager, where he would spend the next five years, save a sole loan spell at Toulouse.
In 1981, he headed for the French Riviera, joining third division side Toulon, before a brief spell with Paris-based Stade Français. He was forced to hang up his boots at 26 years of age due to a ruptured Achilles tendon, but he was eager to continue his footballing career off the pitch.
Blaquart began his managerial career at Gallia Club Lunel, serving two spells as head coach and leading them to promotion to France's fifth tier in 1999. His big break came in March 2006 when he was hired as Grenoble's manager, but he lasted just three months in charge after failing to win promotion to Ligue 1.
Nevertheless, he rejoined Grenoble just two years later, working as their academy director. It was here in the Stade des Alpes that Blaquart aided in the development of youngsters such as Olivier Giroud, Florian Thauvin, and Sofiane Feghouli. From there, Blaquart moved to Ligue 2 side Tours, initially administering their academy before being appointed as first team manager in 2012.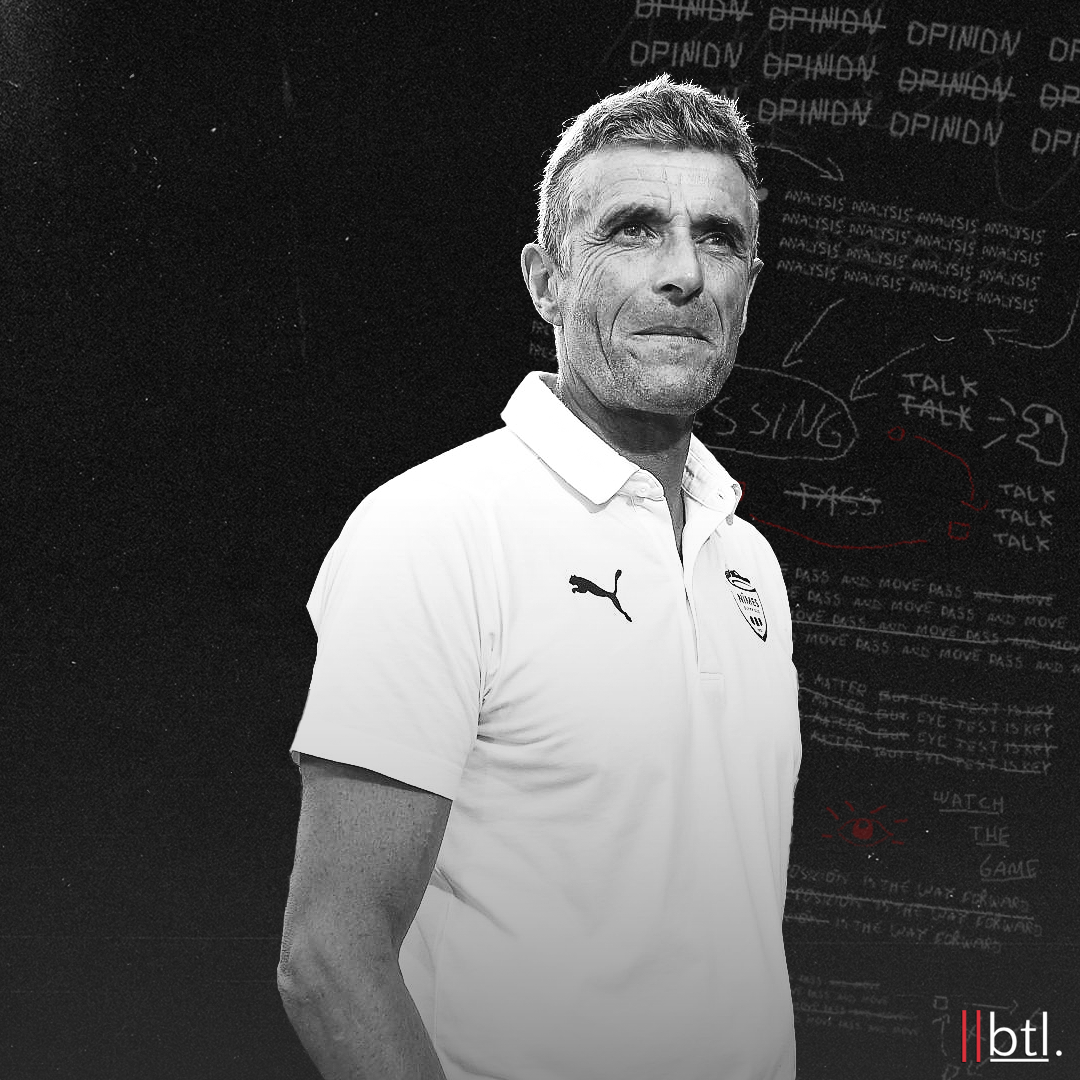 Blaquart lasted just one season at Tours before moving on to Nîmes Olympique, where he originally served as Academy Director before taking over as manager on November 23, 2015.
Despite being hit with an 8-point deduction for match fixing during the 2013/14 season, Nîmes managed to climb their way out of a brutal relegation fight. The following season, they finished an impressive 6th, just two points below 3rd-placed Amiens, who defeated Lorient in the relegation play-offs to return to the top flight.
After being named as the Best Manager in Ligue 2 by France Football in 2016 and the UNFP in 2017, Blaquart's big break finally came in 2018, when his Nîmes side returned to Ligue 1 after a 25-year absence. Nîmes were one of the revelations of the 2018/19 season, finishing an impressive 9th place. However, after losing key players such as Denis Bouanga and Téji Savanier, their form declined dramatically. When the Ligue 1 season was halted in March after 28 matches, Nîmes were 18th.
Normally, this would have seen Nîmes compete in the promotion / relegation play-off against AC Ajaccio, but with the play-offs being cancelled due to the COVID-19 pandemic, they remained in the top flight for the following season. Nevertheless, Blaquart resigned from his post on June 23 due to disagreements with club president Rani Assaf.
At 63 years of age, Blaquart is still on the lookout for his next challenge, where he will aim to repeat his heroics in Occitanie. This is his story, in his own words.
Early Beginnings
From a young age, football was always the main passion of Blaquart, who grew up in the countryside with his seven siblings. "I lived in a village where there was only football. I have four older brothers who all played football. It wasn't street football, it was countryside football: we played anywhere, especially on worn-out, tattered pitches."
In the 1960s, football was starkly different to the football that we know today. As opposed to the French youngsters of today, children did not join training centers such as Clairefontaine at 13 or 14 years of age. Despite being a talented player, Blaquart did not formally begin his footballing career until he was almost an adult.
"Until I was 17, I played in my village with my friends, just for fun. Bordeaux then picked me up when I was 18. Nowadays, I don't think that would happen. The clubs have recruiters in all areas, young players are spotted earlier and earlier."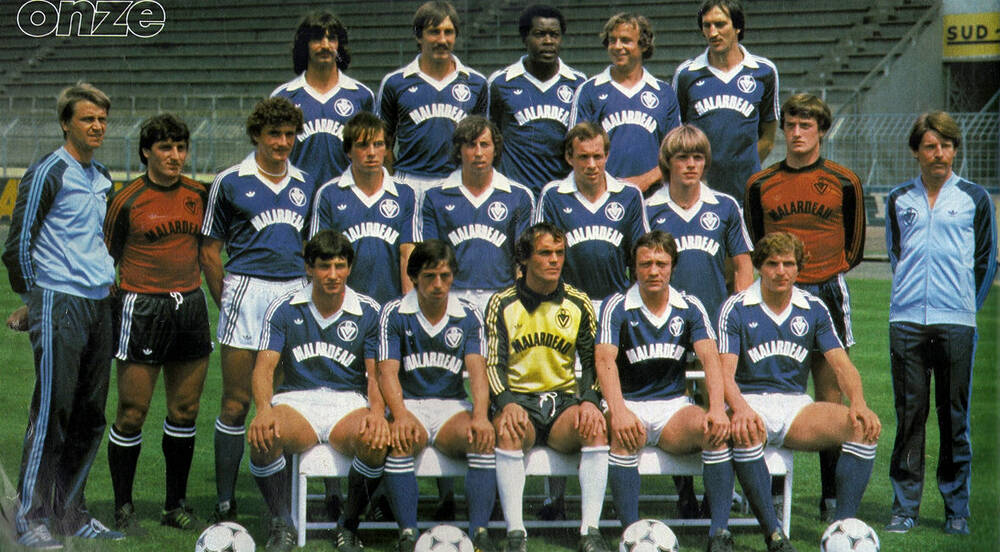 Photo: Onze Mondial
Blaquart left his native village for a short career as a professional footballer, a career that was hampered by injuries. "When I started playing professionally at 18, I immediately became interested in coaching. I was asking questions to my coaches and I was already taking notes on the training sessions.
I soon coached the U-10s of Football Club des Écureuils de Mérignac-Arlac, a club in the suburbs of Bordeaux. As far as I can remember, I have always mentored kids."
Youth Coach or Manager?
After managing several amateur clubs in the 1980's and 1990's, Blaquart worked as academy director and manager at Ligue 2 sides Grenoble and Tours, before taking charge of Nîmes, where he soon gained a reputation as one of the best managers in France.
"At the start, I felt more like a youth coach, and I still feel like a youth coach even though I've managed a senior team over the past five years and the fact that it's hard to go back to youth management.

It was always my desire to become a youth coach, I felt very comfortable in this job area, especially as an academy director. Becoming a manager was somewhat of an accident for me."
Indeed, when Blaquart took over as Nîmes's head coach in 2015, he was only supposed to last a few weeks as manager before returning to his role as academy director. Instead, he ended up remaining at the helm for half a decade, ending a 25-year dry spell and bringing The Crocodiles back to the top flight in spectacular fashion.
When it comes to distinguishing the job of youth coach with the job of manager, Blaquart opines, "I consider these two roles to be completely different. Today, the youth coach mentors and builds the players. Oftentimes, he'll manage the same players for five or six years. You have to take things step by step."
"On the other hand, the manager's role is to make the best use out of his squad. The result is the only thing that matters; the player's development is no longer the main priority. For me, a player doesn't finish his education at 22 or 23 years old. A healthy, intelligent, 25-year-old player still has plenty to improve on. There is no age limit. I often tell 30-year-old players that they can still improve if they want to, even if they regress physically. For me, every manager should also be a formateur, or youth coach."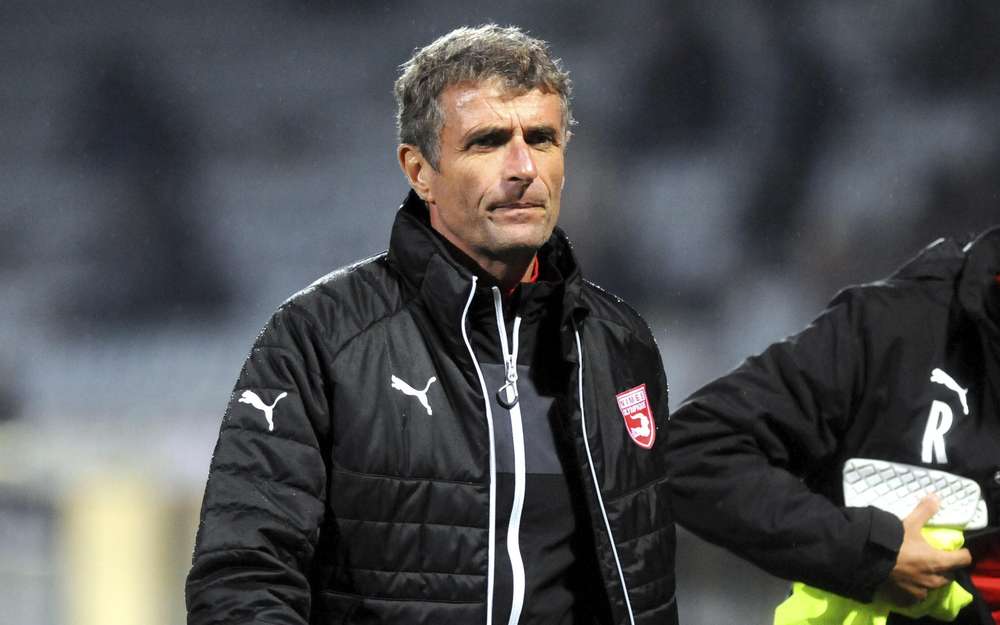 Photo: Nassira Belmekki / Midi Libre
"In France, we are too cautious"
With 40 years of experience as a coach, Blaquart has plenty of acumen when it comes to managing footballers, adapting to the opposition, and building a smart attacking game plan. In 2015/16, when Nîmes miraculously stayed up despite their 8-point deduction, they scored 50 goals — the 6th best tally in Ligue 2.
"At Nîmes, we always tried to play an attractive style of football. I often say that the crowd whistles if you make three backwards passes; I'm exaggerating, but that's essentially the idea. The team gave the fans what they expected, even if we didn't always win.

My playing style depends on a lot of things: the players at my disposal, my transfer budget, and which team I am managing. At Nîmes, the fans don't expect the same thing as the supporters at Nantes or Lorient. You also have to take your players into account and make them understand how to play. There's no point trying to be like Paris Saint-Germain if you can't afford it."
Colorado Rapids new signing and ex Nîmes player Nicolas Benezet recently criticised the overly conservative style of play in France, arguing that French clubs prioritizing keeping a clean sheet over scoring goals. Blaquart agrees: "Even though things are changing lately, he is right. In France, we are too cautious." We have to find a balance. I tried for my team to not have such a defensive style. The French coaches are often too focused on defensive tactics."
The question is: How do you build an attractive style of play while staying defensively compact, how do you find that balance between scoring and not conceding? Football is a spectacle, if there are only 0-0 draws or 1-0 victories, the fans don't come to the stadium anymore. Take the example of English football: if you take away the top teams, it's often fairly average, but the teams always try to score first, they're a lot less cautious than us."

If you want fans to come to the stadium, you need to have this desire to keep pushing forward. But you still have to win, so how do you pull it off? It depends on your players; we work with what we have."
Nevertheless, Blaquart is careful to note that several managers in Ligue 1, such as Reims's David Guion and Rennes's Julien Stéphan, are changing the tune. "Reims will play Europa League football after finishing sixth, Rennes will play Champions League football this season too…the work of Guion and Stéphan should be highlighted. Despite having few resources, these coaches can make their teams play well and reap honorable results."
"I am proud to have helped players develop" 
Having kept Nîmes up in the top flight for two straight seasons despite working with one of the smallest budgets in Ligue 1, Blaquart not only knows how to take full advantage of his squad, but which roles to designate to which players. "When I was in charge of Nîmes's academy, I had an intelligent, hard-working player, Anthony Briançon, who was playing in midfield, but I felt his future was in a defensive position."
Today, Briançon is not only Nîmes's starting center back, but their highest paid player and club captain as well.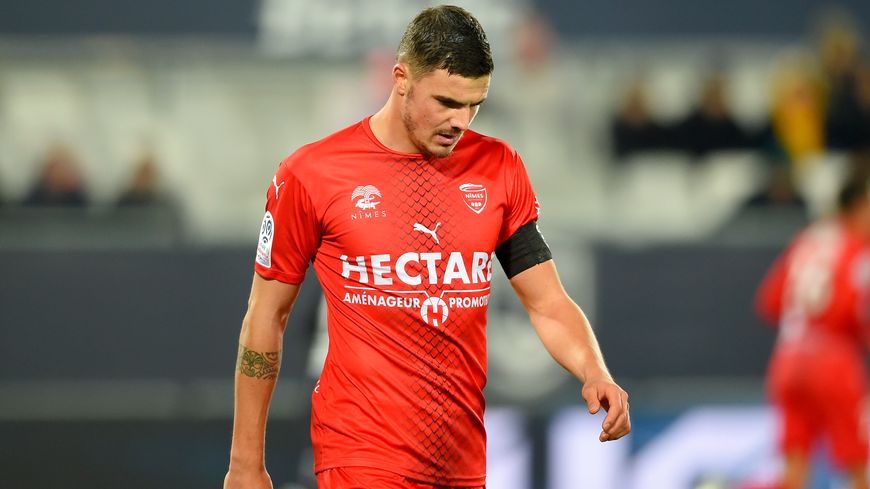 "I am proud to have helped players develop. We get the impression that we are helping them reach the top, but they are the ones who are working hard and progressing. We are here to make them understand their abilities. In Nîmes, I had the advantage of knowing a lot of players quite well because they were already with me at the academy. When I was manager, I saw them play, I had a clear idea of their qualities. These players are hard workers."
According to Blaquart, far too many youngsters in France are written off if they don't reach a certain level in their performances at an arbitrary age point, despite still being at the beginning of their career. "If a player isn't at the top level at 20 years old, he can reach it later. Certain players will explode at 22, and if you are patient enough, you can find them.
"Take the example of Olivier Giroud, who was not the best prospect at 18 years old when I worked with him at Grenoble. He's been steadily improving, and at nearly 34 years of age, he's still progressing. Sometimes, you have a Kylian Mbappé, a player who reaches the top level at an extremely young age. But we have to realize that sometimes it takes more time for other players to reach their prime."
In his five years at the Stade des Costières, Bernard Blaquart developed the likes of Sofiane Alakouch and Faitout Maouassa into some of the most exciting youngsters in Ligue 1, returned Les Crocodiles to the Ligue 1 after a quarter-century drought, and given Nîmes supporters a team that they can be proud of.
By: Kévin Nieto
Featured Image: @GabFoligno / Pascal Guyot / AFP