Asante Kotoko and Veo Technologies: Bringing Analytics to the Ghanaian Game
In the last couple of years, Ghanaian football has endured a challenging rebuilding process. Local football structures are being closely examined and changes are being made in order to ensure a more robust footballing ecosystem for the future. Although a majority of the restructure has occurred at the national federation level, there have been quite a few changes within individual clubs. Kumasi Asante Kotoko is leading the way with an exciting new introduction to the Ghanaian game.
While advanced analytics continues to permeate football at the elite level, in what is proving to be a somewhat painful process, many lower-level leagues have not adopted the numbers in any significant way. There are many factors that account for this situation; funding and a lack of information about data and analytics are chief among them.
Another big reason is the lack of proper broadcast coverage for many of these games and in Ghana, things are no different. Chinese media company StarTimes holds the rights for Ghana Premier League games and it has occasionally received some criticism for its coverage quality. Footage, if available, is usually not of a high enough quality to allow data to be gleaned from it.
This is where Veo Technologies comes in. The Danish company is gradually gaining popularity in the sports world for its flagship product, the Veo camera. An AI-powered device capable of capturing matches in 4K without needing a cameraman. Asante Kotoko have been in contact with Veo for a while, partnerships manager for the company Jerry Jarnald, notes during our conversation. Kotoko are one of the few clubs in Africa that are using Veo's technology, and he was quick to mention how excited they are to be working with one of the biggest clubs on the continent.
Asante Kotoko officially partnered with Veo at the beginning of the current Ghana Premier League season, which kicked off in mid-November last year. The club was hoping to take advantage of the footage for technical analysis of player and team performance. Veo provides tools for analysis of the video it recorded, but those tools may be a little bit too basic for professional teams.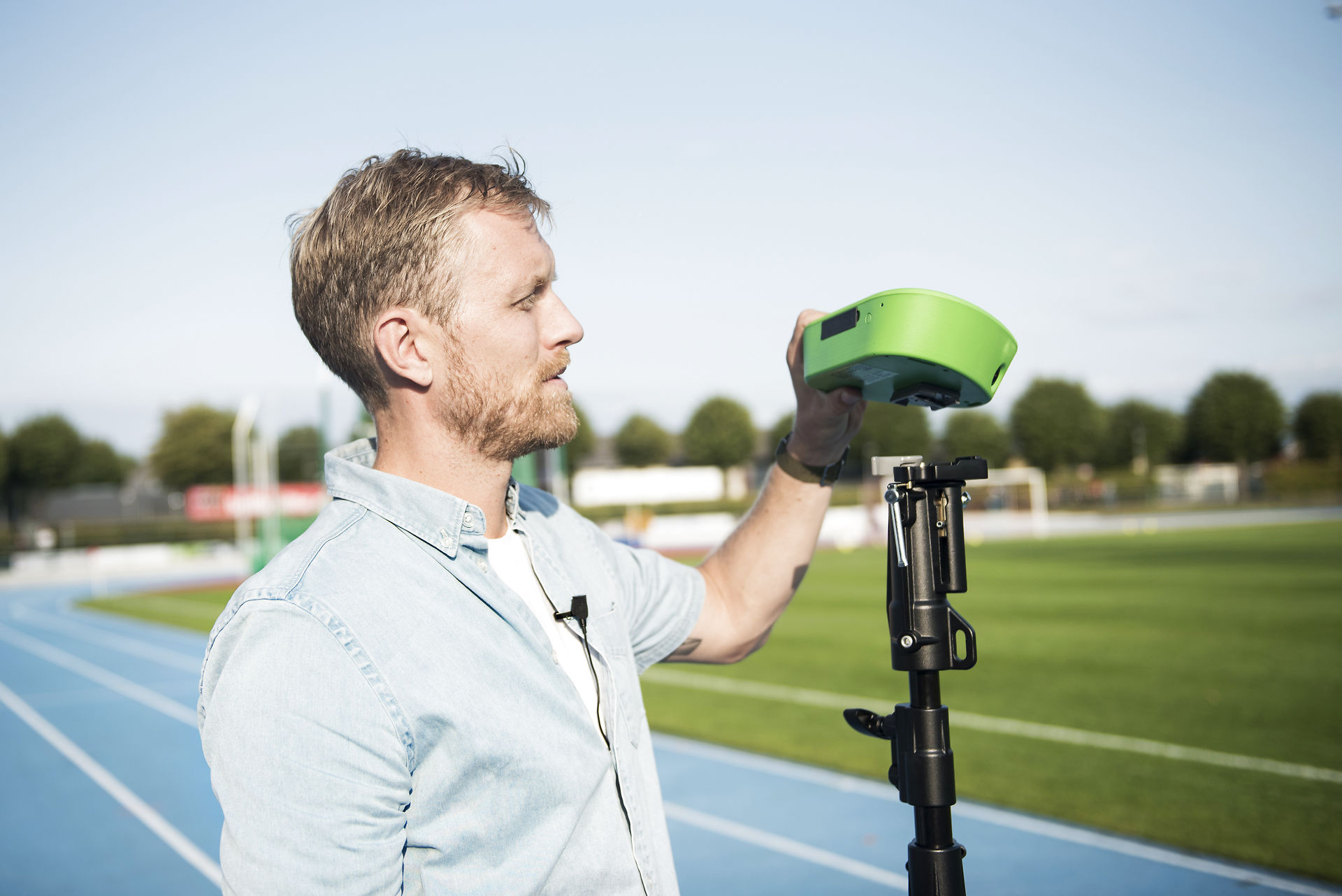 Photo: Anne Bæk/Ritzau Scanpix
This is tied to the company's desire to make video analysis more accessible to people regardless of prior experience with that kind of software. To overcome this issue, Kotoko enlisted Understat, an advanced analytics company, to provide data that the Porcupine Warriors can use to improve performance. This season is the club's sixth without a league title, and the hierarchy at Kotoko was hoping that this investment could lift them closer to one.
Things got off to the worst possible start, however, as league officials prevented Kotoko from using the Veo camera during their opening fixture against Techiman Eleven Wonders. A decision based on the supposed desire by the Ghanaian FA to protect the rights of broadcaster StarTimes. The club eventually acquiesced to the FA's request on the day, but it was determined to clear things up regarding the recording of their own games. There were meetings held between Kotoko and the FA and before long, permission was granted for the club to record their own games.
Since then, things have been moving on quite smoothly with regard to Veo and Kotoko. Emmanuel Offei, who worked with the club's videography team, has been trained by Veo to handle the club's growing video analysis department as well. Players and coaches have taken very quickly to the new addition, according to interim Communications Director at Asante Kotoko, David Obeng Nyarko.
The footballers especially are pleased to see more information about their performance in a more engaging format. The detailed stats show them the particular areas they are excelling in and those that need more work. Over a whole season, these insights will definitely give them an edge over other teams in the league.
However, an interesting piece of this story is that an edge is the last thing Kotoko are looking for. Asante Kotoko's deal with Veo includes a subsidy for other clubs, not just in Ghana but the West African region. They are championing the use of this and other football-related technology to help move the local game forward.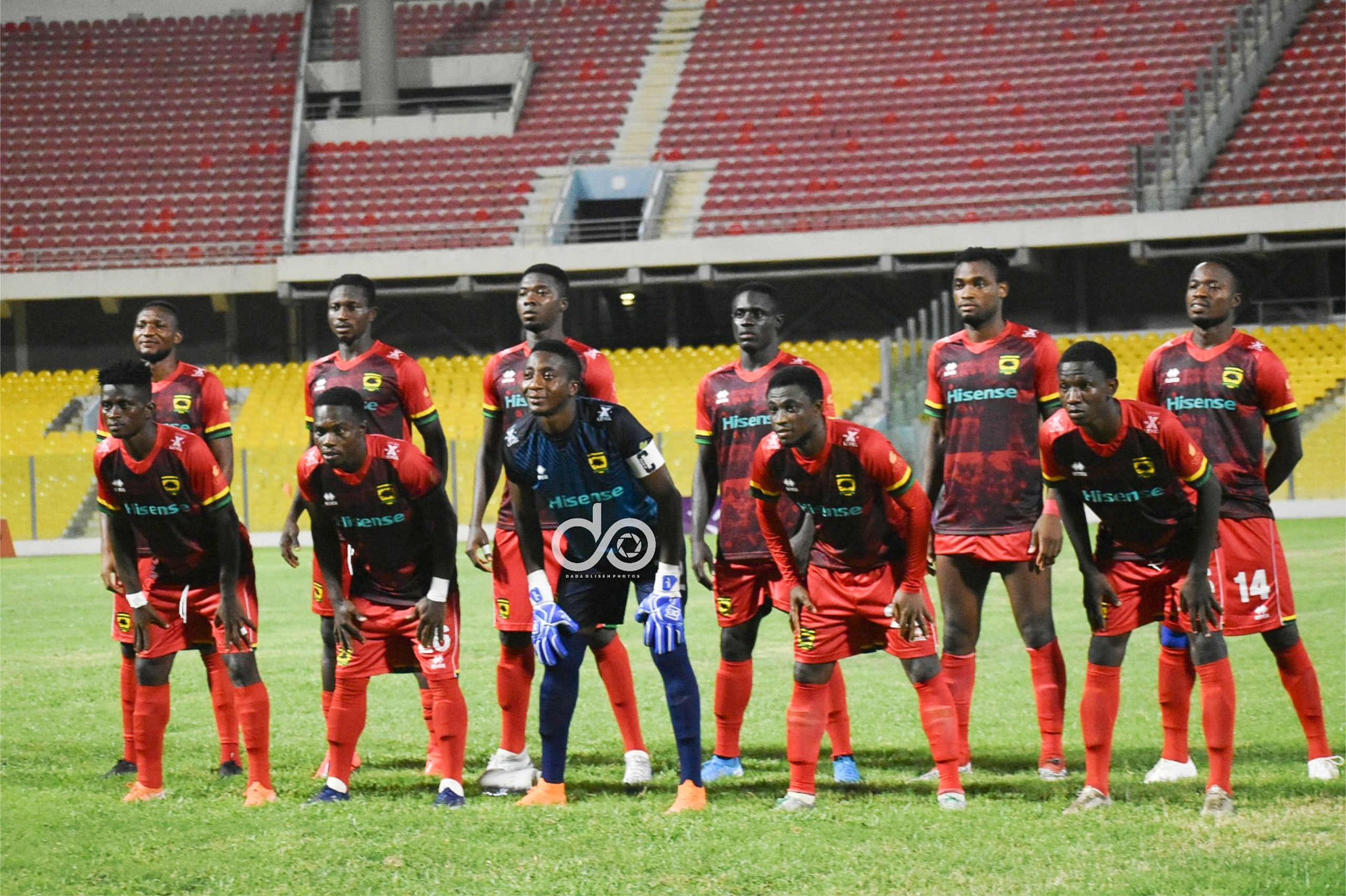 Photo: Football Made in Ghana
It is essential for a club of Kotoko's stature to push for improvements in the local game, says Nyarko. "We want to try and lift the rest of the league together with us. When you look to Spain, you see how Real Madrid and Barcelona are setting a standard for the other clubs in the league, and that is what Kotoko wants to do not just on the field but off it as well." Even though recent developments show that Real Madrid and Barcelona may not be suitable examples of administrative best practices, his point is still a valid one.
Accra Hearts of Oak – the other big club in the Ghanaian football space – together with Kotoko, own the largest parts of the financial cake in the country. It is imperative that the administrative structure of these clubs is correctly done, and off-the-field choices are made after proper due diligence is done because those factors are very good determiners of how well a football team can perform on the field.
Good performance by the top clubs in the country is essential to driving up the value of the league and increasing its attractiveness to investors. These investments show that the clubs have plans in place and are ready to move forward, which is excellent news for Ghanaian football.
By: Wepea Buntugu
Featured Image: @GabFoligno / Goal Ghana