FC Barcelona's Presidential Elections: How the Blaugrana Reached the Current Crisis and Who the Candidates Are
FC Barcelona is one of the premier clubs in Spanish and European football. With 5 UEFA Champions League trophies; 26 La Liga trophies and 30 Copa del Rey triumphs in its history, it's clear to see that the Catalan club have earned the right to be considered one of the biggest clubs in the world. Unfortunately, this giant of the beautiful game has been mistreated by those who have been chosen to lead the club for quite a period of time now, though success on the pitch has often masked the problems off it. 
The 21st Century began trophyless for the Blaugrana. Under then-president of 22 years, Josep Luis Nuñez – the first elected president of FC Barcelona – This barren season came as Real Madrid won their 8th Champions League title, leading to Nuñez's resignation. He had won 7 Spanish League titles, 6 Spanish Cups, and 1 Champions League during his reign. Nuñez's vice-president Joan Gaspart succeeded him, but only in position.
Gaspart oversaw a further three-year barren run for the Blaugrana while spending 150m pounds on 16 players with no coherent squad planning. Unforgivably, Gaspart also sold club captain Luis Figo to fierce rivals, Real Madrid. Gaspart resigned in disgrace in February 2003 with Barcelona two points off the relegation places. After the brief reign of Enric Reyna, Joan Laporta was elected as president of FC Barcelona in 2003.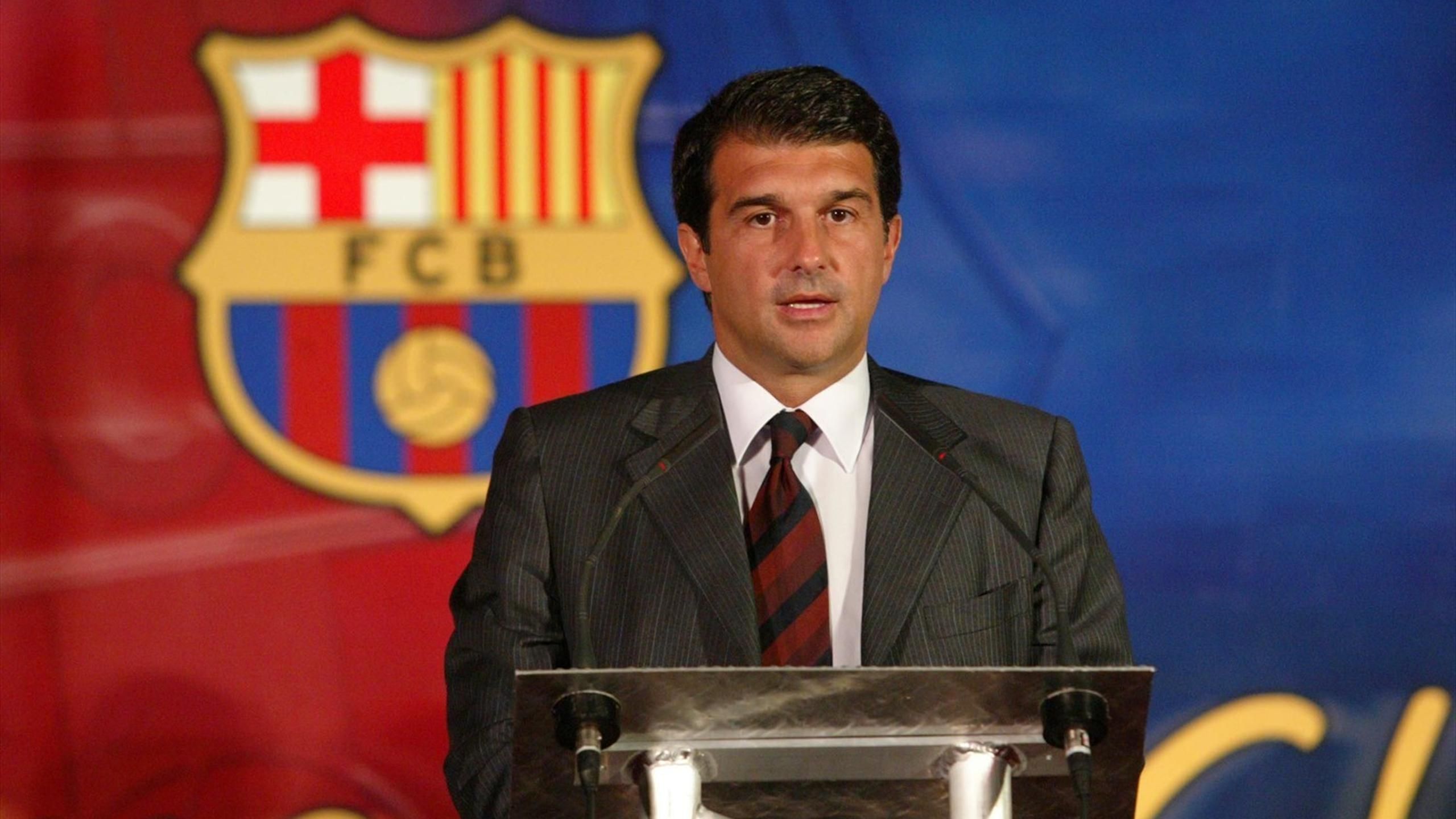 Photo: imago
During and after his reign, Laporta has been taken to court over financial improprieties discovered after an audit, gotten caught spying on club directors who were potential presidential candidates, and been accused of nepotism with regards to choosing individuals for positions within the club.
However, these issues came during periods of success for Barcelona under Frank Rijkaard and Pep Guardiola, with two Champions League trophies and four La Ligas during Laporta's spell at the club (2003-2010), including an unprecedented treble for the Catalan club in 2008/09. This made these issues easy for the Barcelona fans to ignore or even disregard. 
Others such as Sandro Rosell followed (2010-2014), piggybacking off of Pep Guardiola's continued success initially – 3 additional major trophies – till the Catalan left for his sabbatical in June 2012. Only one Spanish League title followed in the 18 months afterward, prior to Rosell resigning in disgrace over investigations regarding misappropriation of funds (a common theme emerging) concerning Neymar's transfer to Barca.
During his reign, the ex-Barcelona president also stripped Barca legend Johan Cruyff of an honorary presidency only a few months after the recognition had been bestowed on Cruyff; as well as being in charge when Barcelona got their first paid shirt sponsor in Qatar Sports Investments (QSI). The sponsorship went against the desire of the fans to retain a part of the club they felt pride in, a lack of commercialization of a club with deep cultural roots.
Furthermore, Rosell was so involved in this sponsorship deal that his agency he falsely claimed to have sold prior to the deal negotiated the deal on behalf of the club. This firm was then paid millions of euros to broker a deal between a Qatar-based academy and Barcelona regarding friendlies and ambassadorial appearances; all while the agency was still owned by Rosell, who had a clear vested interest in said deal.
As Rosell resigned in January 2014 to focus on judicial matters related to his actions, his vice-president Josep María Bartomeu replaced Rosell to see out his term till 2016. Bartomeu called for an election in January 2015, going on to win in July 2015 by over 50% of the total votes. This was off the back of Barcelona's second-ever treble earlier that year.
Bartomeu's tenure was one of domestic dominance on the field (4 La Liga titles and 4 consecutive Copa del Reys) but constant embarrassment on the European Stage i.e. Roma's comeback win from behind in 2017/18 QF, Liverpool's comeback win from behind in 2018/19 SF and the 8-2 humiliation by Bayern Munich in 19/20 QF. Off the field, 2020 was the straw that broke the camel's back for the Catalan president.
In February of that year, I3 Ventures – a social media monitoring company initially hired in 2017 to protect Bartomeu's reputation – was alleged to have also been used to discredit club legends such as Gerard Piqué and Lionel Messi via fake social media accounts. The company was also paid 1million euros in small installments seemingly in order to circumvent internal checks and balances, arousing suspicions of corruption.
These events led to 6 board members resigning in April. Furthermore, Bartomeu and individuals such as then Director of Football Eric Abidal had made consistently poor decisions in the transfer market, selling Neymar for a world-record fee then proceeding to use those funds by overpaying for a relatively inexperienced but talented Ousmane Dembélé, as well as an unnecessary Philippe Coutinho amongst others. Financially, the club is also in poor shape.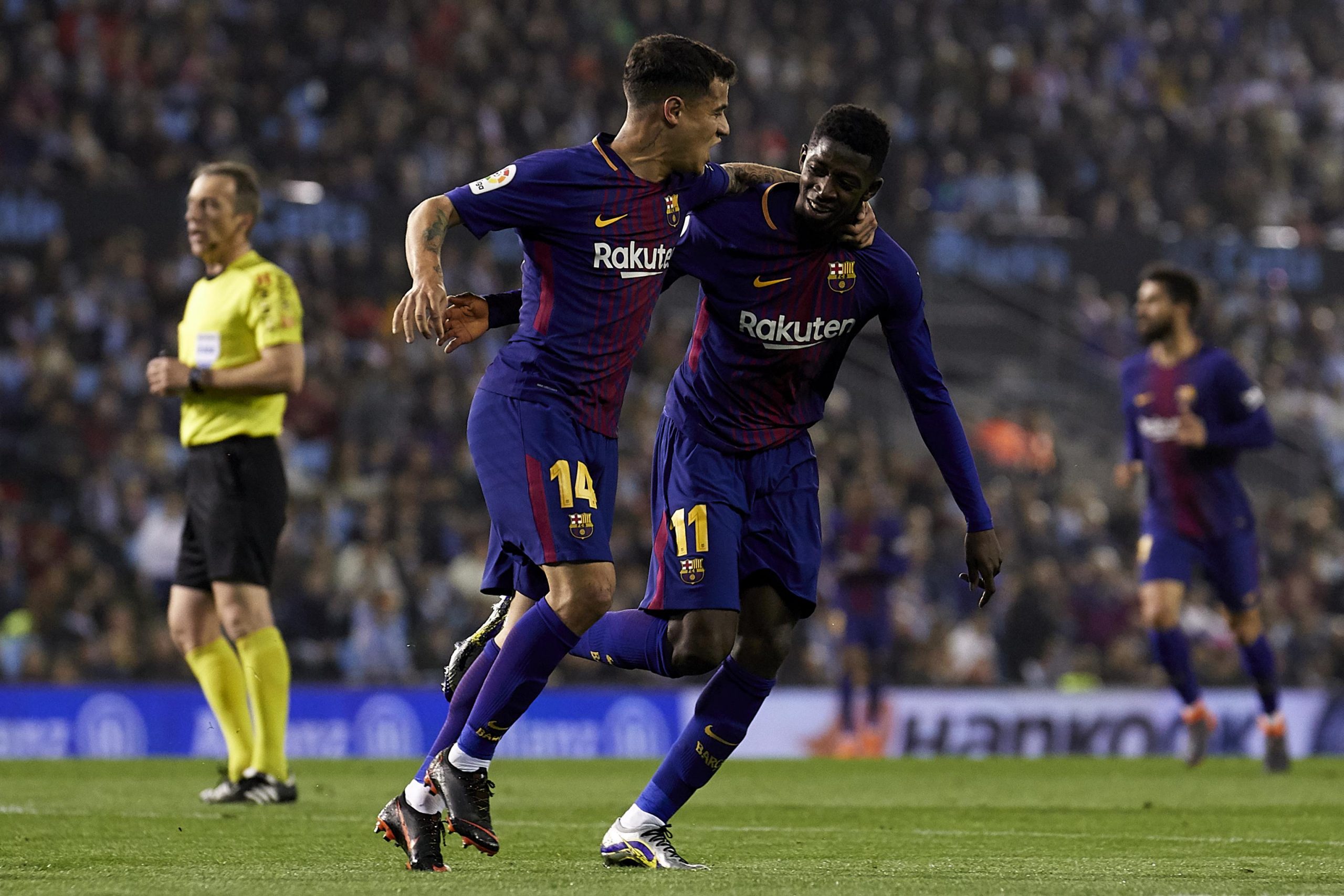 Photo: Quality Sport Images – Getty Images
Debt increased 125% to 1.2 billion euros while Bartomeu was in charge, making Barcelona the most indebted club in the world. Meanwhile, revenue had only grown by 52% in the same period (2015-2019). Wages grew 39% to a wage bill of 529 million euros per annum, the largest in Europe. This was all prior to the Covid-19 pandemic, which extinguished most of the club's streams of income. In other words, the pandemic has emphasized problems that were already there.
Players have been forced to take pay cuts, as it's evident Barcelona's financial situation is precarious. All in all, Barcelona incurred a net loss of 97 million euros in 2019/20. Crazily enough, the problems don't stop there. Sacking manager Ernesto Valverde whilst Barcelona topped the league, only to lose top spot under new manager Quique Setién as well as enduring the aforementioned Bayern humiliation by the season's end made Bartomeu look even worse.
Finally, Messi had begun criticizing the powers that be at the Camp Nou publicly, culminating in him expressing a desire to leave Barca in August 2020. With the financial crisis at the club as well as the club icon threatening to leave, the fan members of Barcelona banded together to collect enough signatures for a no-confidence vote on Bartomeu in September. They succeeded, even exceeding the # of signatures required by a few thousand. Bartomeu initially resisted, but he and his entire board eventually resigned in October 2020.
The Candidates
Carlos Tusquets was named acting president of FC Barcelona in October 2020. He was previously chairman of the club's economic commission. The presidential elections had been scheduled for January 24, 2021, but that was postponed 9 days prior due to Covid-19 restrictions as about 110,000 voters were required to vote in-person at 10 polling stations. A new date has not been chosen yet, but discussions to allow the members of the club to vote by post are ongoing.
These are the three individuals who got to the threshold of 2,257 signatures to run for leadership of the Catalonian club with a brief overview of who they are, their links to Barcelona and the feelings of the fanbase towards them:
Joan Laporta:

A Catalan lawyer and politician, Laporta was president of FC Barcelona from 2003-2010, replacing the disastrous reign of Joan Gaspart and the short-lived reign of Enric Reyna. FC Barcelona had one of their most successful periods whilst Laporta was president, with 4 La Liga titles and 2 Champions League triumphs ensuring he is viewed positively by fans. He also brought in FC Barcelona icons such as Ronaldinho, Samuel Eto'o, and David Villa during his reign.
His presidency was successful but plagued by allegations of financial mismanagement by subsequent president, Sandro Rosell. He served as a member of the Catalan parliament after his presidency. Laporta ran for the presidency of the club again in 2015, finishing as runner-up to Josep María Bartomeu by about 10,000 votes. Laporta qualified for the 2021 elections with 9,625 votes and is the most well-known from the candidates.
Toni Freixa:

A Catalan lawyer and

a former director

at FC Barcelona, he was a member of the board under Joan Laporta prior to resigning due to issues with Laporta. He was also a member of the board under Sandro Rosell, serving as secretary and spokesman of the board of directors.
Freixa ran for the presidency in 2015, finishing 4th from the final four candidates with 3.7% of the 47,270 votes cast. Toni Freixa qualified for the 2021 elections with 2,634 votes and is seen as the least likely to win. Freixa briefly served as a member of Bartomeu's board, so has links to two former presidents who are viewed in a negative light by fans.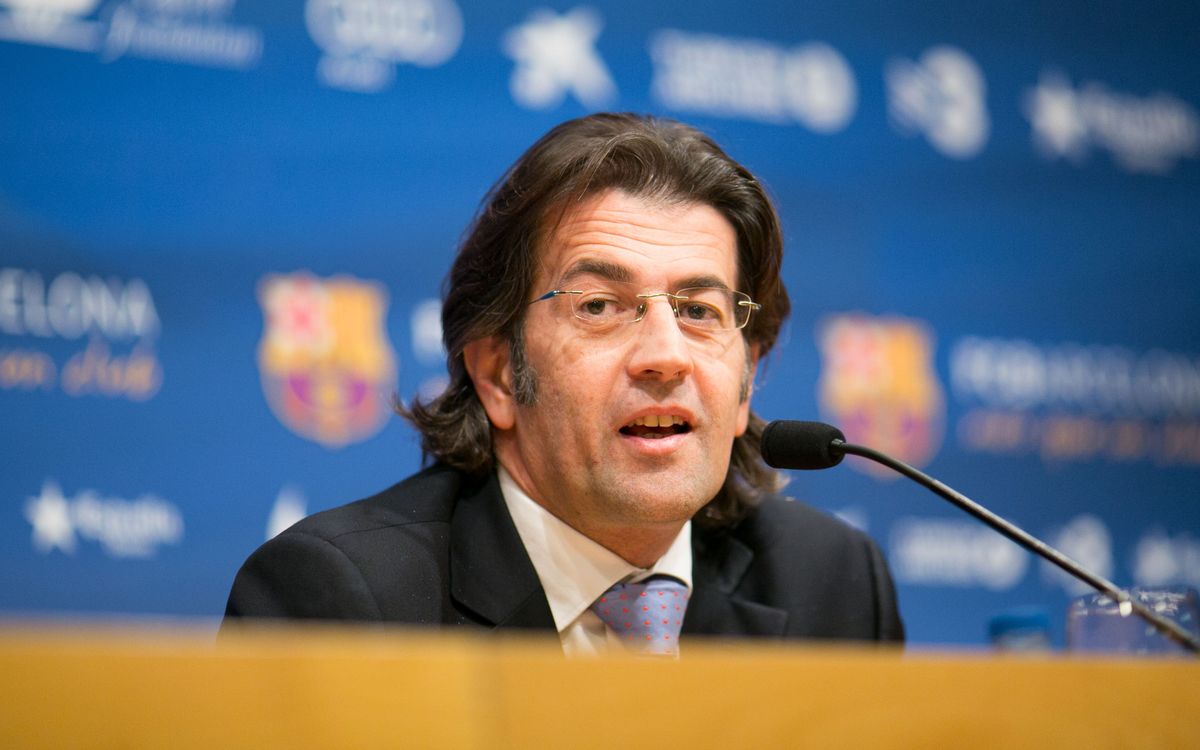 Photo: FC Barcelona
Víctor Font:

A businessman involved in telecommunication and media, Font is co-founder and CEO of Delta Partners. He is also one of the founders of

Diari Ara

, a popular Catalan newspaper. Font has never worked for FC Barcelona in any capacity. He has been preparing an election campaign since 2013 by lobbying fan clubs or

penyas

in Catalonia, almost running for the presidency in 2015 before electing to wait for a better time.
The fans view Font favorably due to his plan to modernize the club through schemes such as electronic voting so all members can vote on major decisions. Font will also pay tribute to Barca's 'More than a club' slogan with a return to sponsoring UNICEF to be on Barca kits. He plans on bringing in Xavi as general manager and Jordi Cryuff as sporting director. Font is the youngest candidate at 48 years old and qualified for the 2021 elections with 4,431 votes. 
Up until January 14, one of the candidates in the race was Emili Rosaud, founder and current advisor to Factor Energía, the first independent electricity company in Spain. Rosaud was a director on Bartomeu's board from 2015 till his resignation in 2020. He also served as vice-president of FC Barcelona.
Rosaud qualified for the election with 2,510 votes but pulled out of the race due to 500 of those votes awaiting validation. Rosaud's resignation from the board came in protest, as allegations of corruption soon followed as well as the aforementioned social media scandal playing a part. 
By: Aanu Omorodion
Featured Image: @GabFoligno / Lluis Gene – AFP