How Brexit Will Change Business in the English Football League
Last Saturday, Emiliano Buendía scored a delightful goal to put Norwich City 1-0 up against Barnsley, the Argentine made a smart run to get on the end of a pin-point pass, and his deft touch helped guide the ball into the net. Teemu Pukki also starred in that hard-earned victory; the Finnish forward has been impressive in front of goal this season.
Just 98 miles south of Carrow Road, in East London, Norwegian centre back Leo Østigård helped Coventry to a 2-1 win against Millwall. On loan from Brighton, Ostigard has been a stalwart in the Sky Blues' defence this season and will play a key role in their fight against relegation.
On the Friday night of that same weekend, Algerian winger Saïd Benrahma had played 90 minutes for West Ham in a vital 1-0 win away at Premier League rivals Everton. Benrahma is slowly finding his groove at The Hammers following his big-money summer move from Brentford.
It is quite poignant that these games were played just a few hours after the United Kingdom's Brexit transition period ended, as all four players mentioned above wouldn't have even been able to sign for a club in England following the UK's departure from the European Union. Love it or loathe it, Brexit has happened and clubs need to prepare for this. Brexit has added a whole new layer of complexion to transfers as if they weren't confusing enough already. 
Under new regulations, English clubs no longer have the luxury of cherry-picking players from across Europe. The likes of Norwich City, Barnsley, and Brentford have made good use of the European market in recent years and Brexit has the potential to put a halt to this.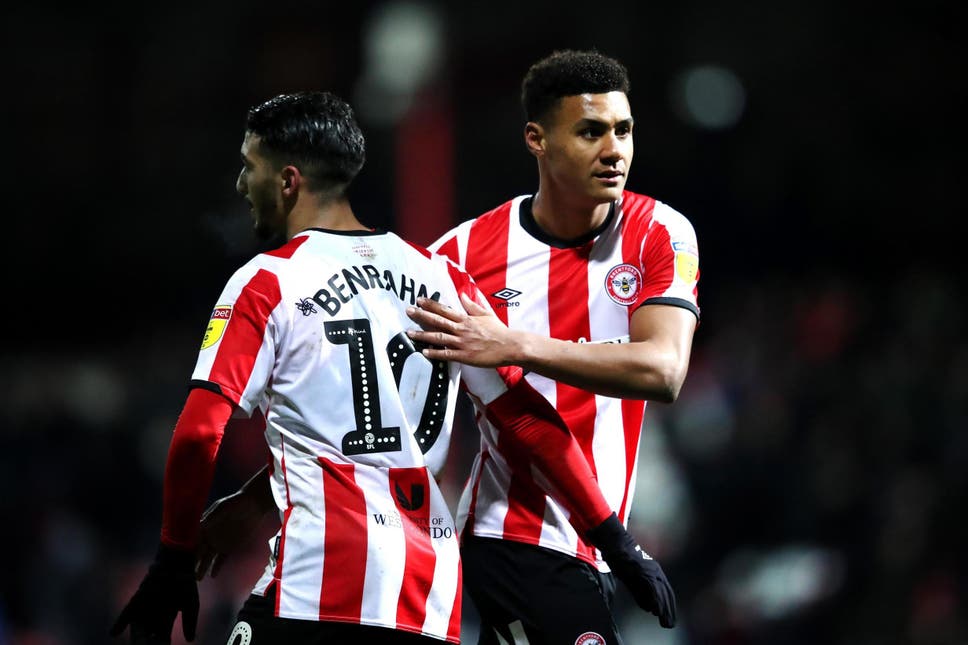 Photo: Getty Images
A new post-Brexit points-based system has been introduced and footballers aren't exempt from the red tape and bureaucracy that comes with this. Players from across the EU will now have to fulfill certain criteria in order to earn a work permit.
International appearances, minutes played in both domestic and European competitions, the recent 'success' of the selling club, and the quality of the league the selling club plays in will all determine whether a player has the right to work in England. Players have to earn a total of 15 points which may be unrealistic for, let's say, a youngster playing in a more obscure European league. 
This will not affect Premier League clubs too much, although it does mean that they can no longer sign European players under the age of 18, as most continental imports already play at a decent level, or have a significant number of international appearances to their name. Chelsea's Timo Werner, for example, would have been granted an 'auto pass' as he is a regular for the German national team. 
These new rules will, however, force Championship clubs to adapt. Previously popular markets such as Ligue 2 in France or 2. Bundesliga in Germany have been labeled as 'band 4' competitions, meaning that players from these leagues are unlikely to earn enough points to obtain a GBE (Governing Body Endorsement).
When Championship clubs have gone shopping in Europe, Germany and France tend to be the most popular hunting ground so this will act as a fairly big disruption. Many European players have previously used the Championship as a stepping stone towards the Premier League but that will no longer be a feasible route. 
The new rules mean that the likes of Brentford's Bryan Mbeumo and Vitaly Janelt and Birmingham City's Kristian Pedersen and Iván Sánchez wouldn't have been able to sign for English clubs. This is a shame, as the recent influx of European players into the Championship has certainly helped improve the quality of football. A high degree of variety is also what makes the league so intriguing; hardened English journeymen are pitted against tricky Spanish wingers, and those types of battles were fascinating to witness.
It's not all doom and gloom for English clubs, though. As some leagues are essentially shutting up shop, others are opening their doors. It's important to stress that Brexit will give clubs the opportunity to explore new markets that were previously inaccessible. 
Many Championship scouts will now be sent to new, relatively affordable destinations such as Belgium, Netherlands, and Portugal (these divisions are all 'band 2', meaning that players from those leagues are likely to obtain work permits). Aside from the obvious giants in those leagues, such as Ajax, Galatasaray, and so on, there isn't a huge difference in terms of how much money is thrown about.
The vast bulk of Championship clubs will be able to compete financially with Dutch or Portuguese teams. There isn't a huge wage gap – recently promoted Coventry were able to buy midfield warrior Gustavo Hamer from PEC Zwolle in the summer, for example. He has been a great fit for Mark Robins' side, providing plenty of aggression and bite. It wouldn't be a surprise to see scouts across England now sniffing around the Eredivisie in particular.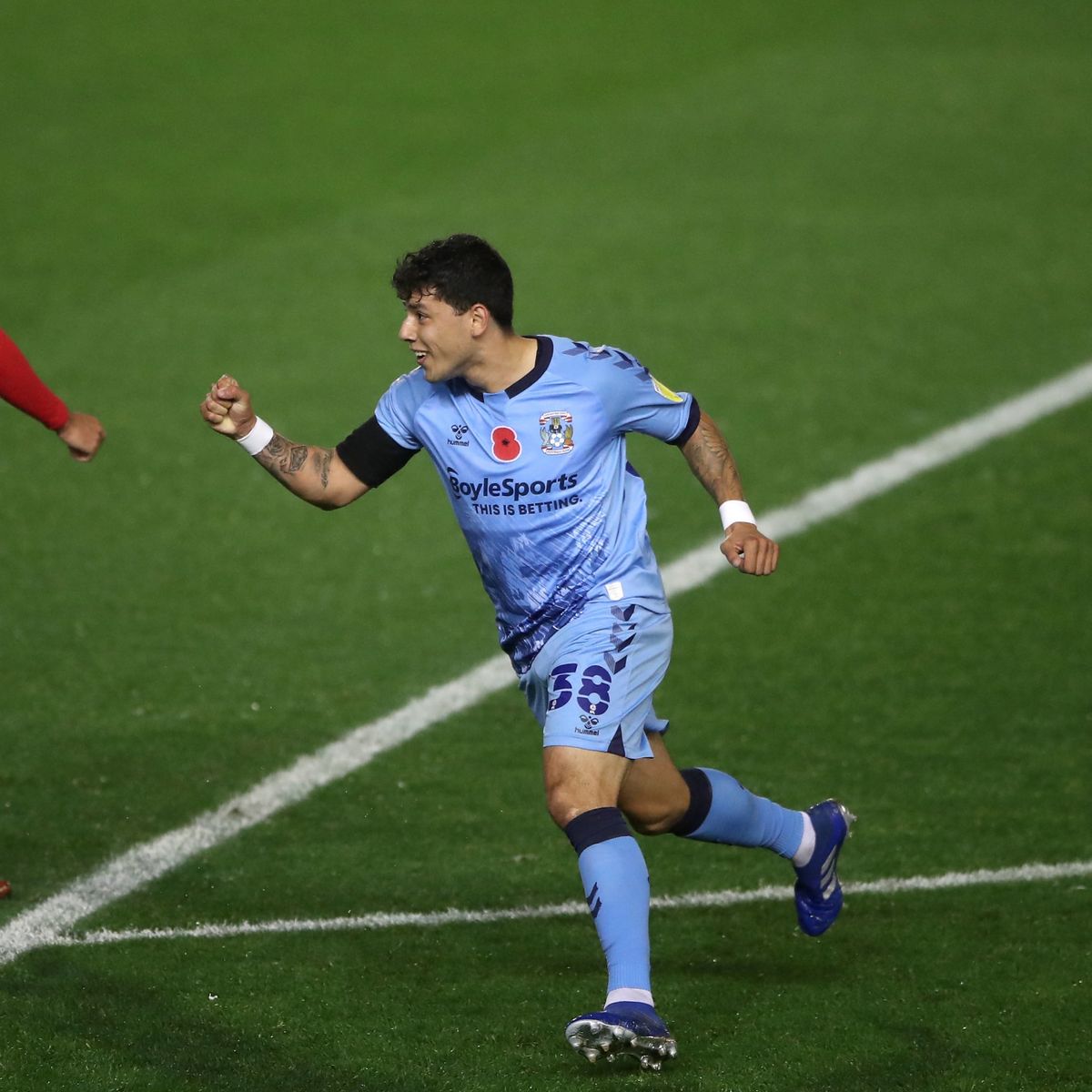 Photo: Coventry Telegraph
There is also now the potential for clubs to pluck some gems out of South America, even though they would still probably have to play in continental competition, such as the Copa Sudamerica, to qualify for a work permit.
The prospect of a Brazilian wonderkid rocking up at Luton Town does seem far-fetched, but it's still possible, and enough to excite any Football Manager fan. It'll be intriguing to see which Championship clubs are brave enough to take the plunge and set up scouting networks across South America in the coming years.
Many politicians and pundits who argued in favour of Brexit insisted that it would protect domestic businesses and workers. In football, that may certainly be the case. As Championship clubs can no longer bring in players from lower leagues in Europe, they are naturally going to shift their focus towards EFL talents.
There will be much greater demand for young players breaking through at League One and League Two clubs over the next few transfer windows, which is undoubtedly a good thing for the English game. These lower league clubs are now also in a very strong position as they can charge more than their player is necessarily worth.
Norwich are one of many Championship clubs believed to be interested in 18-year-old Northampton striker Caleb Chukwuemeka. These types of transfers are going to become increasingly common. If the Canaries were to land Chukwuemeka, he would initially join up with their u23 squad. Theoretically, the years after Brexit should see more of an emphasis being placed on improving recruitment at the academy level. 
Craig Hope, football correspondent for the Daily Mail, claims that Chelsea are plotting to arrange affiliations with leading junior football clubs around the country in an attempt to poach the best talent from under the nose of their rivals. Chelsea, who already boast one of the best youth systems in the country, could set a precedent here and it wouldn't be a surprise to see other Premier League giants follow suit as clubs look to bolster their academies. These new Brexit restrictions may force clubs to start investing in their youth setups, which will indirectly benefit the English national team.
Brexit will certainly change the landscape of English football for years to come, but that's not necessarily a bad thing. Football clubs, like every business in the country, are going to have to adapt to new rules and regulations but, as the old saying goes, "one door closes and another one opens."
By: Thomas Owen
Featured Image: @GabFoligno / Marc Atkins – Getty Images / Leon Neal – Getty Images