Mohamed Salah's Complex Relationship with the Egyptian FA
Just this week, Liverpool blocked Mohamed Salah from participating in the eagerly anticipated Olympic games in Tokyo, leaving the Egyptian FA frustrated. Despite Shawky Gharib, the Egyptian national team manager, claiming that Salah wanted to play but it was just Liverpool who refused. "Salah was a key player in my plans but the club refused – we need to move on." Gharib said. 
Additionally, Egypt FA President Ahmed Megahed added "We talked to them [Liverpool] a long time ago but they were unclear. Anyway we respect their decision."  Firstly, this situation itself does not feel out of the ordinary, as Liverpool are not permitted to let go of Salah for the Olympics as it is not a FIFA-organized tournament and is not recognized officially on their match calendar. 
However, Salah does now find himself in a tricky spot. He is heading into contract negotiations at Liverpool with his agent and may feel hard done by, if he did indeed want to go to the Olympics, by Liverpool and has an organization in the other ear quietly assuming the role of the doting, attentive authority figure. An authority figure that has notoriously served to create conflict and friction between Salah and his own country's FA. 
Salah vs. Egypt FA (2018)
The rift between Salah and the EFA started in the lead up the 2018 World Cup and continued for a long time after, with the ripple effects still noticeable. Before the World Cup began, the Egyptian National Team were flown on a plane featuring Salah's image along with a team sponsor 'WE' who are a telecoms company. This enraged Salah and his representatives as Salah has his own individual deal with rival company, Vodafone. 
Mo Salah is having problems with (Vodafone) who demands a multi million fine claiming he breached his contract after the Egyptian FA put his picture on their plane next to a different phone sponsor (WE). Please support @MoSalah on hashtag #ادعم_محمد_صلاح write in English it's ok pic.twitter.com/azTSClnVpl

— i.am.maz (@i_Elsafi) April 29, 2018
His agent claimed he was not contacted about this use of Salah's image and called it "a major insult." After this, the relationship didn't heal over quickly. The national team controversially chose to base themselves in Chechnya at the World Cup and Salah was pictured at the training camp alongside Ramzan Kadyrov, the head of the Chechen Republic.
Kadyrov has been accused of many human rights violations, one of which recently has been the alleged rounding up, torturing and execution of homosexual men. There is no doubt that Kadyrov being pictured alongside Salah, a renowned global football star, serves as a way of cleansing public image of Kadyrov. 
Salah was again outraged and felt he was put into a position by the EFA where he was used politically. As Kadyrov posted on Twitter "Mohammed Salah is an honourary citizen of the Chechen Republic", Salah subsequently felt he was unwilling to be used as a political pawn. 
Reports began to surface during the World Cup that Salah was considering his future with the national team and this was clearly evident on the pitch as Salah looked withdrawn, did not celebrate any of his goals and seemed subdued in interviews with the press. Salah did his best to extinguish those flames and reiterate his desire to grow his legacy as a national hero. 
Additional 'Lovers Tiffs' 
In addition to the 2018 World Cup, Salah was not happy with the EFA's lax approach on player welfare at the 2019 African Cup of Nations, criticizing the federation's poor organization and lack of security. The AFCON 2019 tournament wasn't a happy one for any Egyptian, with many expecting an eighth title but instead ending their journey in the round of 16 with a 1-0 defeat to South Africa. 
"When we had a day off, I couldn't go down from the room until 9:30pm" Salah told CNN about his time at the tournament. "When I tried to go down it was like 200 people with me and they [EFA] say, 'Why are you complaining?' 
Salah also expressed how he feels he had no power in talking to the EFA, "Believe me, if I'm powerful there, I could have changed a lot of things." This obviously underlines at the discontent at that time between the EFA and himself. And once again, Salah was pouring water on rumors he was considering retirement from the national team. 
In 2019, Salah removed the fact he played for Egypt in his social media bios. Now, it simply reads 'Footballer for Liverpool FC'. This seems like a non-story but in fact, it came right after disputes about Egypt's vote for Salah in the 2019 Ballon D'or or lack or vote, thereof.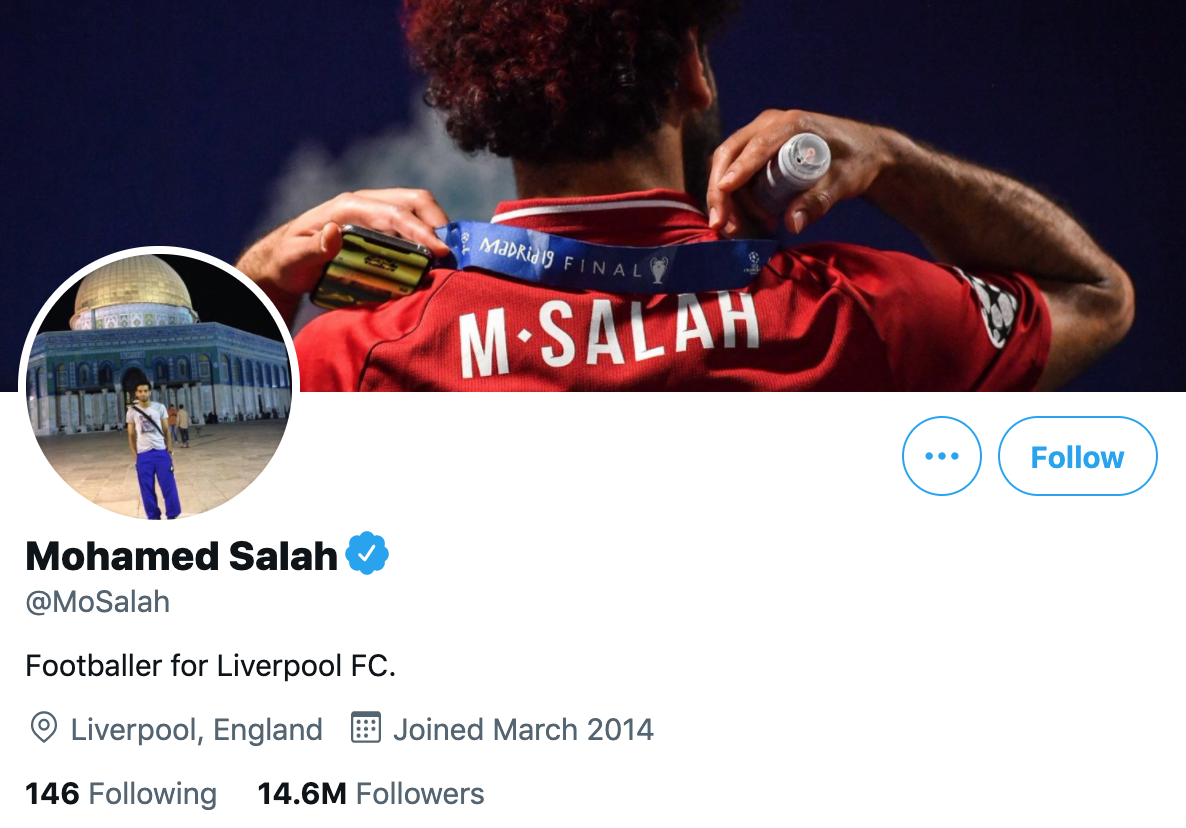 In this case, when FIFA released its result for the Ballon D'or prize, Egypt were mysteriously and curiously absent from the final vote count. Blame was directed at the EFA as they failed to ensure Salah had the best opportunity to win the vote and Salah subsequently dropped the detail he plays for Egypt from his bio. He also later tweeted "no matter how much they try to change my love for you and your people they won't be able to." 
What Does All This Background Detail Mean?
The detail to the many rifts that Salah has experienced with the EFA is clear. There is friction, seemingly more on Salah's side, about how the EFA dealt with the player welfare for their last two major tournaments. Now though, the EFA are seemingly reaching out to Salah, reemphasizing his importance to the national team and to Egypt as a whole. 
As Salah enters into a round of negotiating with Liverpool, it begs the question as to 'What is going on in Salah's mind right now?' He may well feel disrespected by Liverpool and his desire to represent his country had been treated as an afterthought by his club. 
Additionally, is this a sign that things are on the mend between the EFA and Salah? It seems the EFA are framing themselves in the Olympics situation as 'good guys' projecting the idea that they are merely helping Salah in an attempt to represent his country. Or is this another example of Salah being the reluctant centerpiece to two sides looking to project positive intentions in a battle for the best PR? 
The Pharaohs frontman hasn't yet added that he plays for Egypt back into his bio but that seems miniscule when you consider the prospect of him and the EFA locking horns again. 
 By: Louis Young / @FrontPostPod
Featured Image: @GabFoligno / Visionhaus – Getty Images