Oscar: The Brazilian Superstar Who Swapped Chelsea for China
"He isn't here to just stroll around; he wants to win and I think the fans see that he's not here just for the money but to make a positive impact," explains a member of the coaching staff at Shanghai SIPG.
For many, when Oscar suddenly swapped the Premier League for the Chinese Super League, the reasons were clear. Whilst his form may have come under scrutiny towards the end of his time at Stamford Bridge, few could deny the Brazilian's undoubted ability; all the more surprising then when he moved to a division many would still call emerging. 
So, in a career spanning three continents and nearly a dozen trophies to show for his efforts, what will the history books tell of this midfield magician?
Snapped up by Brazilian giants São Paulo FC aged just 13, Oscar would go on to make 11 league appearances for Tricolor before a contractual dispute saw the emerging talent head south to join Porto Alegre's Internacional.
Over the course of three seasons, the playmaker racked up half a century of appearances for Clube do Povo, scoring 15 times and registering a further 16 assists. This fine form rewarded Oscar with a place in Brazil's 2011 U-20 World Cup squad, in which he duly repaid the faith shown in him, scoring the first World Cup final hat-trick since Geoff Hurst as Seleção Sub-20 ran out 3-2 winners over Portugal to be crowned champions.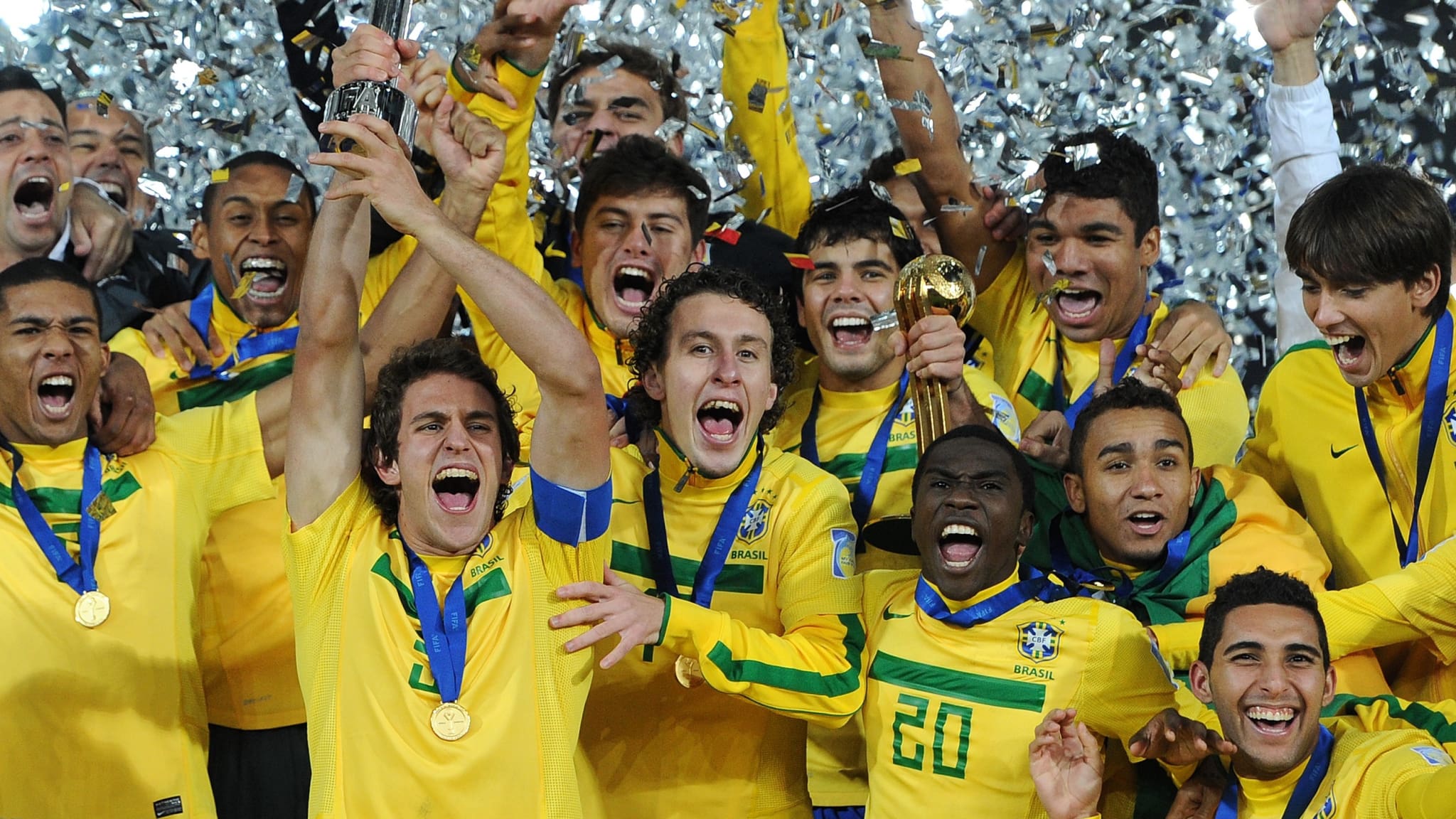 Photo: Getty Images
Highly regarded as one of football's top emerging talents, European champions Chelsea parted with around £20 million to land his signature, where he would go on to win two Premier League titles, one League Cup and the 2012/13 UEFA Europa League with the Blues.
A classy and skillful ball carrier, Oscar's dazzling array of touches and flicks, combined with extraordinary vision and passing abilities, helped cement his position as one of the league's best attacking midfielders early on in his stay in England. 
Despite never being the most physical of players, a low centre of gravity and his ability to glide past players with the ball saw Oscar become an integral part of Chelsea's side under numerous different managers.
.@oscar8 v Juventus. 💫

We'll never tire of watching this! pic.twitter.com/46OoCuTW0l

— Chelsea FC (@ChelseaFC) March 28, 2020
His successes in the blue of Chelsea mirrored those in the yellow of Brazil as Oscar starred in all five of Brazil's games in their successful 2013 Confederations Cup campaign. 
Alongside Neymar, Oscar was a mainstay in Luiz Felipe Scolari's side at the 2014 World Cup, with the hosts ultimately bowing out at the semi-final stage in that memorable heavy defeat against eventual winners Germany. A trivia question ever since, the Chelsea man's late consolation in that 7-1 drubbing doubled his tally at the tournament where he, alongside compatriot Thiago Silva, was named in the competition's All-Star Team.
With the potential to go on to become one of Europe's best, Oscar's surprise move to Chinese Super League outfit Shanghai SIPG in 2017 sent shockwaves around the footballing world. The deal, which saw Chelsea receive a reported £60m, became an Asian record, eclipsing the reported £45m SIPG had spent on Hulk just six months prior. 
At just 25, the creative talent had numerous European clubs looking at him, yet the financial incentive involved in the deal saw Oscar put pen to paper with the Chinese side. 
"I thought more of my family than my career", he told Copa 90. "I came from a social background in Brazil that is very poor. We didn't have anything… All the foreign players who come here are at a really high level. China has incredible financial power and sometimes makes offers that players can't refuse." 
Alongside Hulk, Brazilian-turned-Chinese forward Elkeson, and Chinese sharpshooter Wu Lei, Oscar became part of a formidable attacking quartet that guided the Shanghai club to a second-place finish in the league that season. 
SIPG would go one better in the following campaign, as Oscar scored 16 goals and registered a remarkable 24 assists in 40 appearances in all competitions. His creativity helped forward Wu Lei net 27 league goals that season, with the Chinese star, Hulk and Oscar scoring 52 goals between them as Vítor Pereira's side won the club's first major honour.
"He played at the top level and is a top-level player so he's very important to the team in terms of quality on the pitch and his attitude on and off the pitch," explains former England goalkeeper Ian Walker. Now part of the coaching staff at Shanghai SIPG, Walker admits the onus is often on the Brazilian to help the side compete for silverware.
"If he plays well then the team has an excellent chance of being successful, but he can't do it all on his own. He is well aware of his responsibility to show the Chinese players what it is to be a top-level professional, what it takes to be winners and what they need to do to develop themselves. He knows he has to lead by example on the pitch and off it also, taking the time to talk and guide the other players."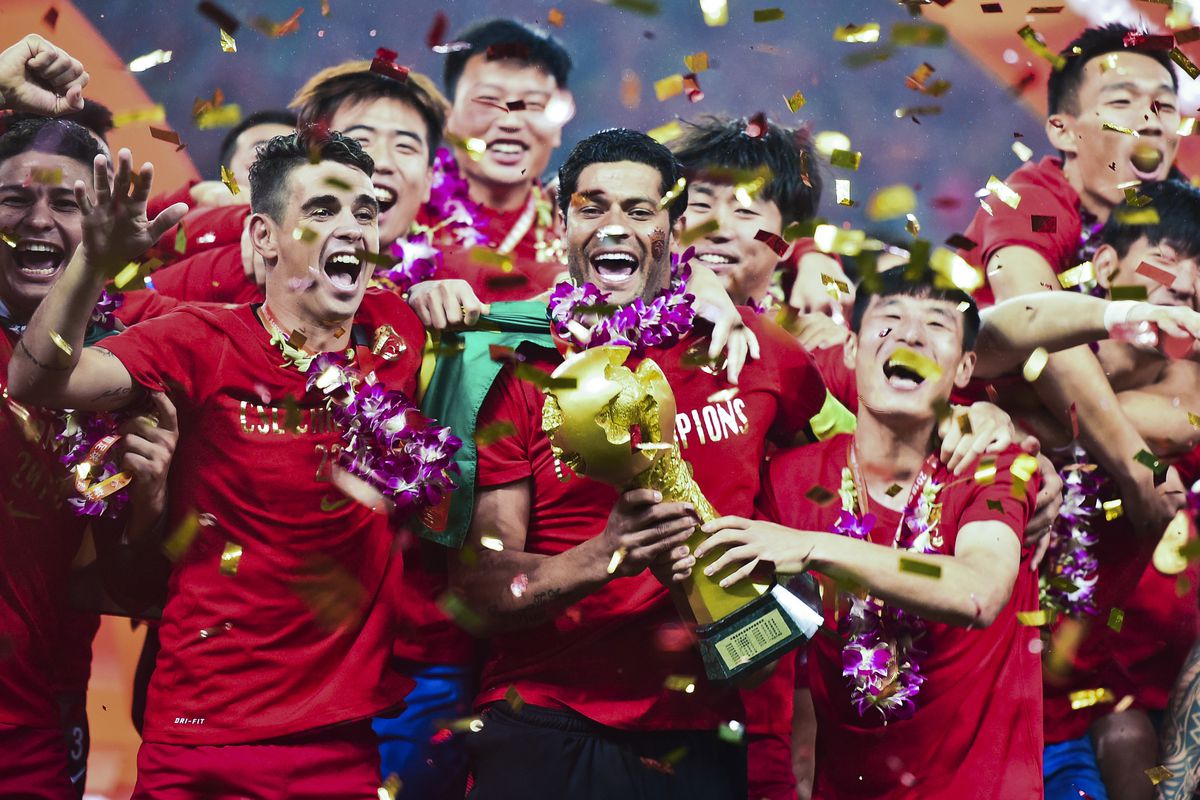 Photo: VCG/VCG via Getty Images
Whilst the club were unable to defend their 2018 title in the following season, Oscar's quality shone through once more. He led the assist charts with 18 in the CSL and netted 14 goals in all competitions, before the 2020 campaign saw the Brazilian midfielder top the assist charts for the third successive season, being involved in 14 goals in just 12 regular-season appearances in a league format heavily altered due to the COVID-19 pandemic.
In all, Oscar's tally in the Chinese Super League reads 91 games played, 29 goals and 61 assists. With stats that speak for themselves, the former Chelsea playmaker has a special affinity with local supporters, according to Walker.
"His relationship is very good with the fans. I think they recognise his quality and what he brings to the team and the club. I think he enjoys being in Shanghai, playing for the club and enjoys putting a smile on the fans faces. He isn't here to just stroll around; he wants to win and I think the fans see that he's not here just for the money but to make a positive impact."
These thoughts are mirrored by Chinese football expert Cameron Wilson, who explains that the Brazilian star's success in the Far East has been far more important than just his involvement in front of goal.
"Oscar was undoubtedly a big coup for the CSL. For a player of his profile and age, to sign for a Chinese club was a massive positive statement, not just SIPG or even Chinese football, but Asia as a whole," he explained. "Oscar and players of his calibre really put Chinese Football on the map and also added huge value in terms of sponsorship and TV rights. 
"However, the money paid still was way out of kilter with the income at SIPG; the same situation existed for other big names like Paulinho at Guangzhou and Alex Teixeira at Jiangsu. So, it was no surprise when this trend came to an end. The jury is still out on whether this will end up being a good thing or not."
Whilst the lucrative spending in the Far East has slowed down somewhat in recent seasons, marquee signings like Oscar have undoubtedly had a lasting legacy on football supporters in the country.
"I think there was a mixed mood in Shanghai, some fans thought it was really exciting to see the likes of Oscar and Hulk sign up and couldn't wait to check them out by going to a game. But on the other hand, I think there was also a sense of disbelief that this money burning transfer policy would be sustainable and lead to a permanent step up for the CSL," Wilson commented.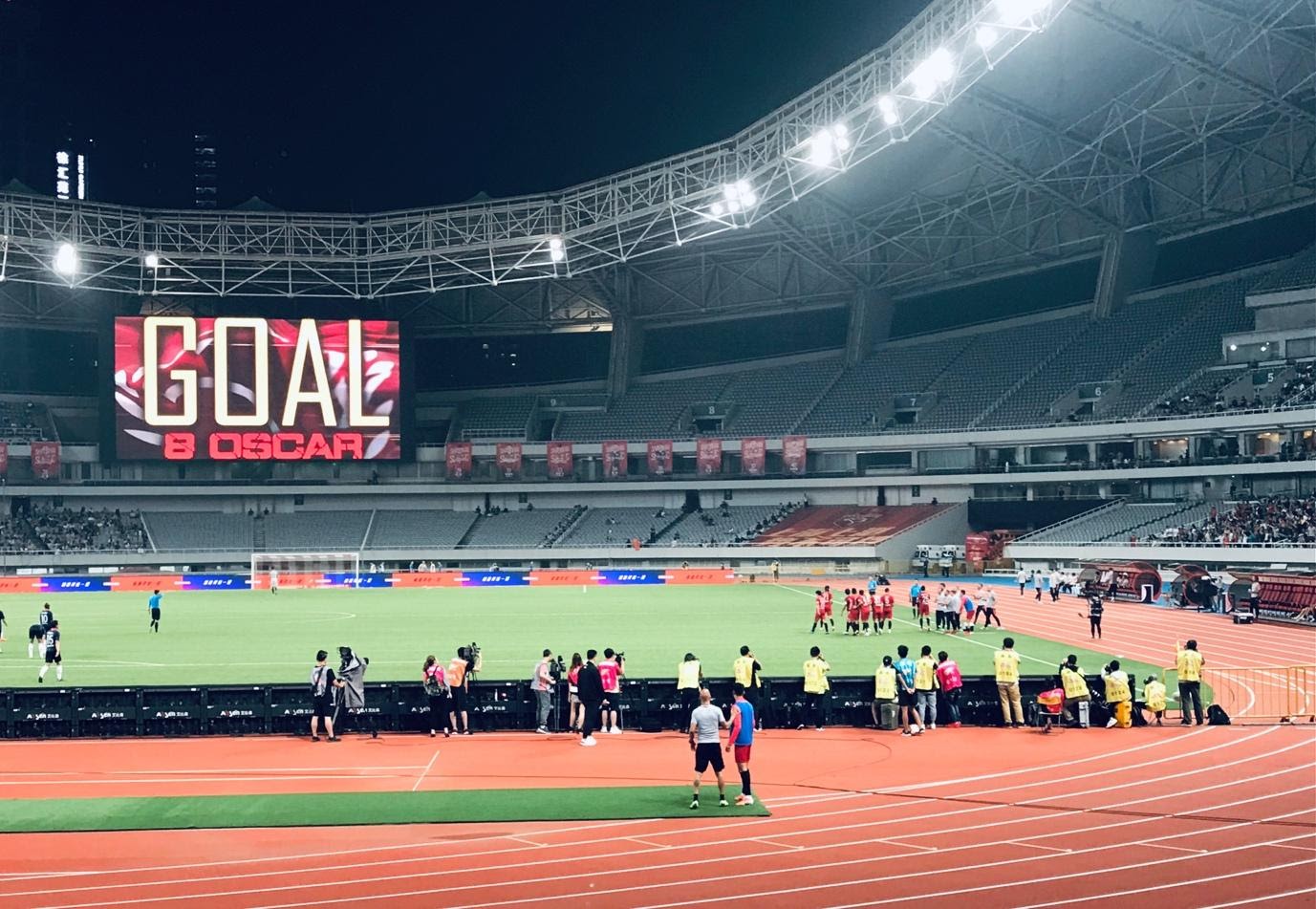 Photo: Jack Douglas
With the Chinese FA trying to speed up the national team's development by naturalising foreign talent, Oscar, who has 48 Brazil caps to his name, recently placed on record that if FIFA eligibility rules were to change, he'd be happy to represent his new home.
Having not being called up for Seleção since 2016, he admitted: "Of course, I can think about it because it's difficult to go to the Brazil national team now because I'm here, but in China everyone sees how good I play. 
"The China national team need one good midfielder, so I think I can help with this. I like China, but the players now who go to China to change their nationality, they can do better also."
Should the unlikely change in allegiance be allowed, the former Chelsea star would join Elkeson, Fernandinho, Ricardo Goulart, Alan Carvalho, and Aloísio in swapping Brazilian nationality to represent Team China. Whether the switch happens or not remains to be seen. One thing that isn't in question however is the creativity and eye for goal that a player once touted as being the next Kaká still has at his disposal.
With Shanghai SIPG stumbling to a disappointing fourth-place league finish last term and exiting the Asian Champions League at the Round of 16, some of Europe's best may be able to tempt the 29-year-old back to the continent.
By: Jack Douglas
Featured Image: @GabFoligno / Steve Christo – Corbis Sport