Eddie Newton: Breaking The Glass Ceiling in Turkey
A new light has been illuminated in football, a new step has been taken towards the change we need to see in our society. Black managers have struggled for opportunities in English football, but in Turkey, Trabzonspor's 48-year-old manager Eddie Newton has taken his opportunity by the scruff of his neck.
At the turn of the year, Trabzonspor decided to change coaches, sacking Ünal Karaman and bringing in Karaman's assistant Hüseyin Çimşir as manager. Karaman had taken Trabzonspor to Europa League qualification the year prior, and his side were challenging for the title at the time of his dismissal. However, there were reports that he had fallen out with the club's board, hence the seemingly premature exit.
Çimşir had risen through Trabzonspor's academy, spent the majority of his playing career at the club, and had even captained Karadeniz Fırtınası from 2006 to 2009. But like Newton, he too had no prior work experience as a manager, only as an assistant. They decided to bring in Newton as an assistant to help guide their side in the title fight.
"They called me and spoke to me about the opportunity," said Newton in an interview. "They said they were going to appoint a young manager, and that he didn't have enough experience to manage big stars. They wanted a support system…they really wanted me."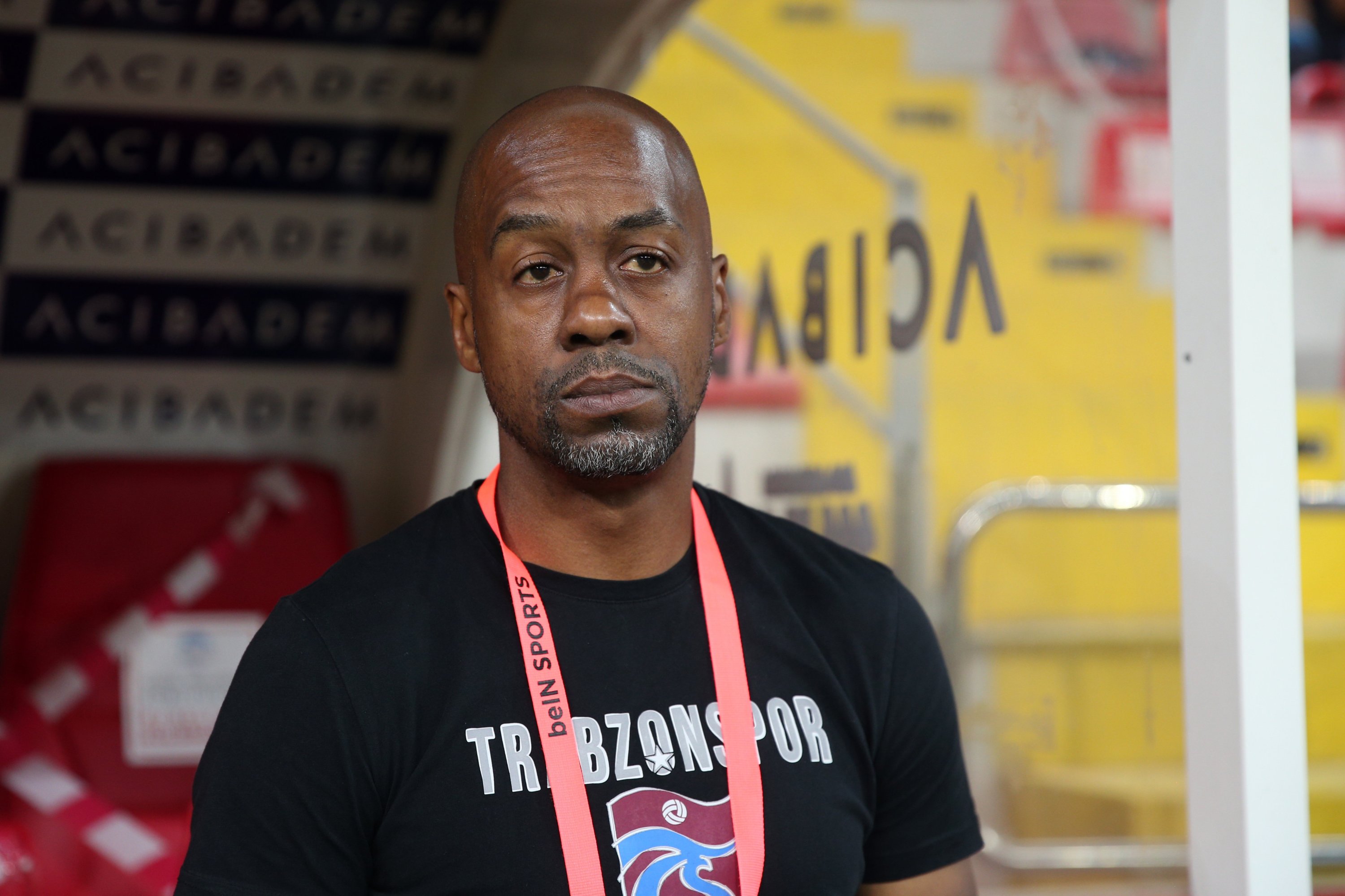 Photo: AA Photo
Born in Hammersmith, London, Newton made his way up the ranks at Chelsea's youth academy before joining Cardiff City on loan in 1992. From that point on, he became a vital cog in Chelsea's midfield, and eventually pencilled his legacy in the 1994 FA Cup Final when he scored the clinching goal against Middlesborough. However, he lost his place in the side due to injuries as well as the arrival of Didier Deschamps, and departed on a free transfer to Birmingham City in 1999.
Newton bounced around English lower league clubs before retiring at 29 years of age due to chronic knee injuries, having been told by his doctor that he'd end up in a wheelchair if he continued playing. Shortly after his retirement, Newton converted to Islam, saying, "Islam just made me more focused as a family man, helped me to do things properly…and realize how fortunate I am."
He later decided to set up New Vision Sports, a nonprofit organization committed to providing a grass roots sports education to children, as well as after-school sports activities. Newton worked as a youth coach at Chelsea's academy before getting his first big job at management as Roberto Di Matteo's assistant manager at MK Dons. He would follow Di Matteo to different gigs at West Bromwich Albion and Chelsea, before being hired to monitor the progress of Chelsea's loanees.
While he did work as an assistant coach at Chelsea under Guus Hiddink and Frank Lampard, Newton failed to secure any managerial offers at the top level. "The continual frustration of not becoming a number one was difficult to take," lamented Newton. "In the end I stopped giving my CV because I knew it wouldn't be looked at."
Photo: Getty
The numbers speak for themselves; amongst England's top four divisions, composing 92 football teams, there are only five black managers. In England's top two divisions, there isn't a single one. The statistics are loud and clear, and they back up Cameroon legend Samuel Eto'o's comments from a year ago:
"Many black former players don't get the coaching license, but there are also many who do have this. There is a lack of trust. That trust doesn't exist, and we are seen as second-class citizens."
That's why Newton's success story is so crucial for black managers across England. Despite initially working as an assistant coach, he was appointed as interim manager on July 20 after a 4-3 loss to relegation fighters Konyaspor killed Trabzonspor's chances of winning the league title, prolonging their 36-year title drought and making Çimşir's position at the club. Newton had two games to prove that he was the right man for the job, and he did just that.
With İstanbul Başakşehir having sealed the title a week prior, the final league match was meaningless, but for Newton, it was a must-win match. Filip Novák opened the scoring for Trabzonspor, but Kayserispor's Pedro Henrique Konzen equalized four minutes from injury time via a penalty. Nevertheless, Alexander Sørloth won the game for Trabzonspor in the 96th minute, which saw him take his season's tally to 32 goals in all competitions.
Trabzonspor faced Alanyaspor in the Turkish Cup Final, with a chance to win their first trophy in 10 years. Abdülkadir Ömür opened the scoring early on for the Black Sea side, whilst Sørloth sealed the victory in injury time to give Trabzonspor the victory. Shortly after the celebrations died down, Newton was given the head coaching job on a permanent basis.
Photo: Onur Coban/Anadolu Agency via Getty Images
Aside from their cup triumph, it has been a season of ups and downs for Trabzonspor. Six months after joining the club, ex Liverpool striker Daniel Sturridge was released after violating rules on betting on matches.
Two weeks after Sturridge's release, veteran midfielder John Obi Mikel left the club on mutual consent after expressing concerns about the Super Lig continuing during the COVID-19 pandemic. And despite finishing second, Trabzonspor likely won't be competing in European football after being handed a one-season ban from UEFA for breaching Financial Fair Play regulations.
Nevertheless, they'll be looking to continue their quest to break into Turkey's footballing elite, as their manager looks to break the glass ceiling.
By: Alejandro Parra
Translated by: Zach Lowy
Featured Image: @GabFoligno