Tuchel and Nagelsmann: A Tale of Two Friends
What usually is talked about before a big Champions League game is either the history of the clubs involved or the clash between star players. But when PSG and RB Leipzig face off in the Champions League semi-finals on Tuesday night, the main focus will be on the two German tacticians who created their own unique paths.
Thomas Tuchel and Julian Nagelsmann are the perfect epitome of the modern coach – one who gives attention to detail and video analysis,  which subsequently  led to them being labeled as ' laptop coaches.' Even though they will be standing on opposite dugouts in Lisbon tonight, there are plenty of similarities to draw between the two and a shared history towards their path to success.
When Nagelsmann was forced to give up his dream of becoming a footballer at a young age, it was Tuchel, the coach of Augsburg's second team at the time, who gave him the chance to be a scout. With his impressive understanding of the game, Nagelsmann went on to become the youngest Bundesliga coach in the Bundesliga at Hoffenheim, a team he took to the Champions League.
"I could never have imagined that we would meet 13 years later. We never thought we would meet in the Champions League or Bundesliga," said Tuchel of his German colleague.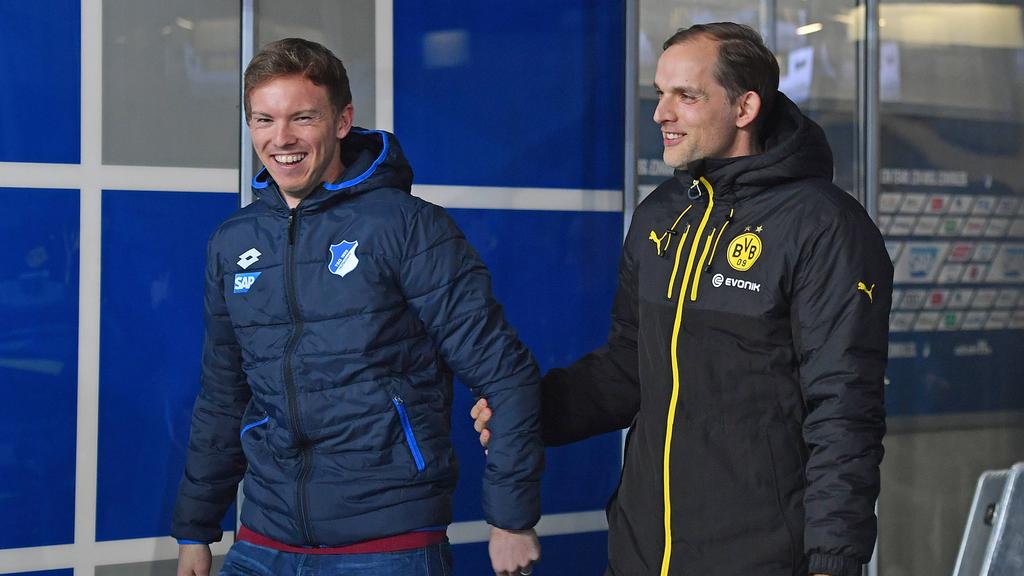 Photo: imago images
While he has drawn comparisons to Liverpool manager Jürgen Klopp due to his history managing both Mainz and Borussia Dortmund, Tuchel is in fact a huge admirer and follower of Pep Guardiola. His tactical prowess and the sheer flexibility he prepares and approaches each game has seen him labeled as one of the brilliant minds of the game over the past few years.
Perhaps the one difference you can draw between the two is the fact that Nagelsmann has always said that the interpersonal relations part of the game is more important than tactics — '30% tactics, 70% social competence' has always been his motto. On the other hand, Tuchel is anything but sociable; he has fallen out with the hierarchy at both Mainz and Borussia Dortmund despite attaining success during both spells.
Both managers have done well to get their teams within one match of the Final despite adverse circumstances. Tuchel has dealt with injuries to key players such as Kylian Mbappé and Marco Verratti, whilst Nagelsmann's Leipzig advanced past Atlético Madrid — one of the toughest defensive sides in Europe — without their top scorer Timo Werner.
Former goalkeeper and co-commentator Lutz Pfannenstiel made a comment about Nagelsmann a couple of months ago that was the complement of the highest order:"When it comes to reading your opponent's playing style during a game and adjusting your tactics accordingly, Julian Nagelsmann is even better than Pep Guardiola for me."
PSG and RB Leipzig, despite the understandable dislike from many football fans on how they are operated and who controls them, are expected to produce a memorable match at the Estádio da Luz. This time, though, the narrative won't be on Mauro Icardi vs. Dayot Upamecano or Christophe Nkunku vs. Juan Bernat, but the two German masterminds on the sidelines.
By: Brook Genene
Featured Image: @GabFoligno / imago Images