North Ferriby FC 1-0 Cleethorpes Town: Villagers off and Running in Pre-Season
North Ferriby FC recorded their first win of the 2020/21 pre-season on Saturday afternoon at the Dransfield Stadium with a hard fought 1-0 win against Cleethorpes Town.
The Villagers held their own against a side two divisions higher – in Northern League Division One – and it was Leigh Hutchinson who bagged Ferriby's goal on 55 minutes after superb work from Levi Tarbotton for the side currently in Northern Counties East League Division One. Town could have equalized late on but Curtis Bateson's effort struck the post.
Story of the Match
Barely a minute after the game kicked off, Curtis Bateson was put in behind the North Ferriby defense, but the lineman's flag was raised for offside to deny the chance. Soon after, Leigh Hutchinson put a dangerous cross into the Cleethorpes area to win a corner, and almost put Ferriby in front from the resulting set piece. His shot was put just over the bar and the forward will have been disappointed he didn't put his side in front.
On five minutes, Laurence McKay gave away a free kick on the edge of the Ferriby area, but the defense did it's job as Alex Flett's shot cannoned off the wall. Danny Buttle's hard work saw him produce a cross that was overhit, but Ferriby recycled the ball and had a possible penalty shout for a questionable challenge on Danny East. Carl Boyeson the referee however, waved away the appeals. Loz McKay's good effort on 11 minutes was well saved by Theo Richardson in the Cleethorpes goal. 
On 14 minutes, Buttle's superb cross saw Hutchinson's header saved, and Richardson saved East's follow up effort too as Ferriby were starting to create regular chances against the Northern League Division One side. Bateson cut inside and shot for the visitors, but Tarbotton's block ensured Lewis Exall in the Ferriby goal had no trouble in gathering the ball.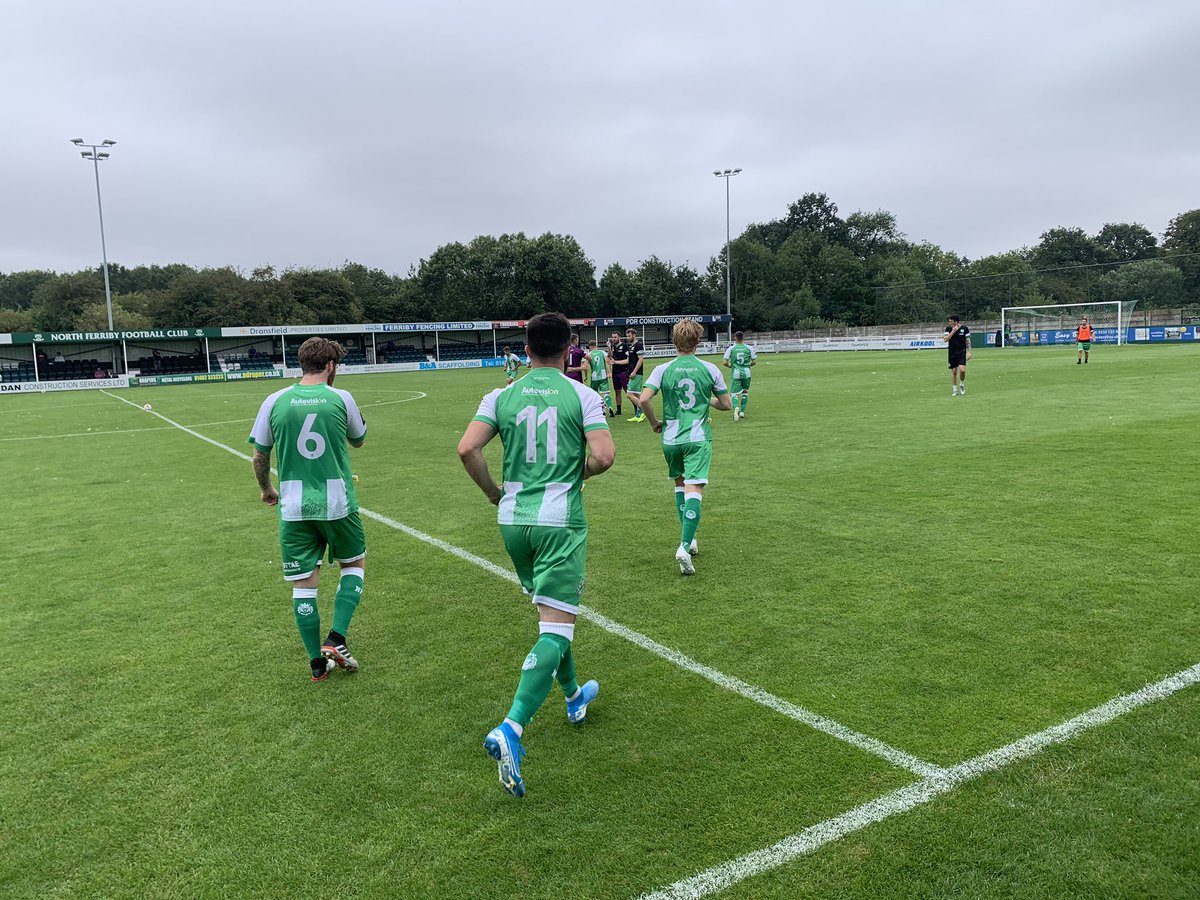 Photo: North Ferriby
After the drinks break on 22 minutes, Hutchinson hit a great shot from the edge of the area that Richardson saved well. The game started to get a little more stop start, with both teams having forays into each other's halves, but with no real chances to speak of as the first half started to come to a close. Tim Lowe was lucky not to go in the book after he was deceived by a great bit of skill by Danny East and took the forward out with his studs showing as the half time whistle blew soon after.
Ferriby got the game back underway in the second half, both sides continued to graft away without any clear-cut chances being carved out. Hutchinson was put in behind by Jamie Forrester, who crossed for Danny East. Unfortunately for the hosts, East just couldn't connect with he ball as Town cleared their lines. Ten minutes into the second half and Ferriby went ahead. A cleared corner was picked up by Levi Tarbotton, who turned the left back around and crossed for Hutchinson to finish smartly beyond Richardson to make it 1-0 to the Villagers.
Ferriby continued to hold their own against a team two divisions higher than them, with Jamie Forrester in particular running the show in midfield for the Villagers. His free kick after the water break tested Richardson, who held the ball at the second attempt. Danny Emerton went close soon after, when he could have possibly squared the ball to Danny Buttle in the middle who was in the better position. 
Tom Oliver created his own chance with a blistering turn of pace after coming on, but nothing came of the opportunity as Ferriby continued to look for a second. Cleethorpes did have a couple of corners and some possession as the half went on, but it was the Villagers who looked the most likely to get on the scoresheet again – until Curtis Bateson had all the time in the world to equalize, but saw his effort hit back off the post and out to safety as Ferriby had a bit of a let-off.
The game did indeed finish 1-0 to Ferriby, with the Villagers notching up their first pre-season win of the season and one that saw them play their most impressive football so far.
Takeaways from the Game
North Ferriby manager Chris Bolder will be delighted with the result of the game as the Villagers hadn't won before today in pre-season. Cleethorpes Town ply their trade two divisions above Ferriby, and although one cannot read too much into a pre-season fixture, the signs are certainly promising for them.
Some of the football played was excellent, with new signings Leigh Hutchinson getting on the scoresheet and seasoned midfielder Jamie Forrester also impressive in the middle of the park. In truth, both teams gave it their all and tried to play football the right way, with chances going begging at both ends. Bolder and his men travel to Queensgate on Tuesday night to play Bridlington Town in a Yorkshire derby that is sure to have plenty of spice to it.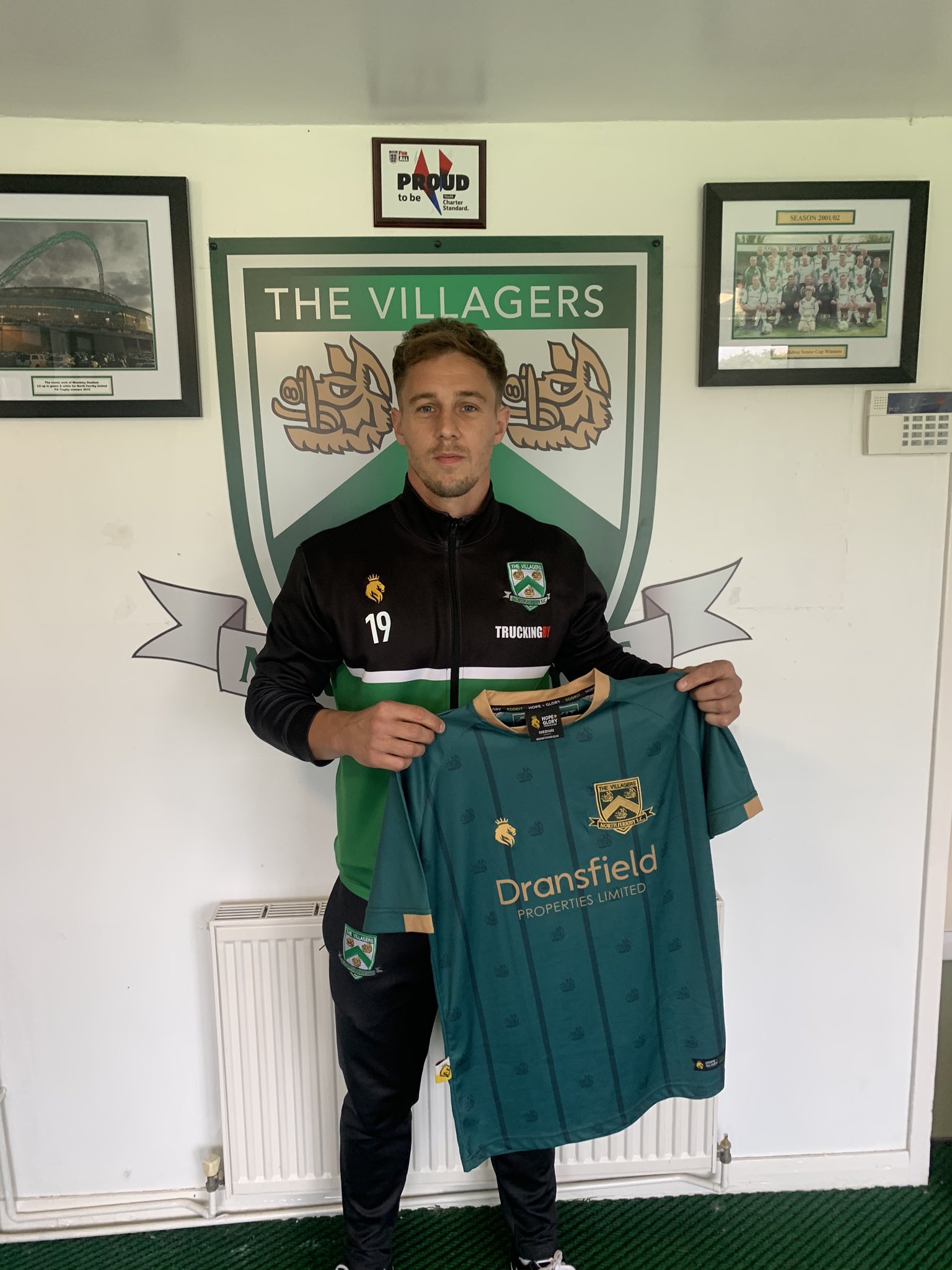 Photo: Leigh Hutchinson arriving at North Ferriby prior to the match (North Ferriby).
Teams
North Ferriby FC: Exall, Nelthorpe, McKay, Tarbotton, Tilsley, Healey, Emerton, Forrester, Hutchinson, East, Buttle.
Substitutes: Douglas, Bradshaw, Shortland, Kirk, Corner, McCaffrey, Oliver, Leyland.
Cleethorpes Town: Richardson, Lowe, Topliss, Venney, Donald, Jacklin, Bateson, Fleet, Vernon, Hannah, Oglesby.
Substitutes: J Boswell, Winfarrah, A Boswell, Bloomer, Richardson.
By: Luke Flanagan
Featured Image: @GabFoligno