Football, a Force for Good or Evil?
There are usually two sides to every story. Football is proof of that, and not just because it takes two teams to play the game. It offers a backdrop which allows the concerns and views of the general population to seep through in a very visible way. Often the result is a shining force for good, but not always. 
Fans by their very nature can be vociferous and tribal. There's real power behind them and that can produce memorable results. Rewind five years to the refugee crisis that swept Europe. 
'Refugees Welcome' banners waved across the home grounds of German football teams like Hamburg's FC St Pauli. What's worth mentioning is that they also appeared at clubs, such as Borussia Dortmund, which had previously had to disassociate themselves from neo-Nazi supporters. And, Dynamo Dresden gave out hundreds of free tickets to refugees, despite Dresden being the scene of anti-immigration marches. 
Bundesliga champions, Bayern Munich, took things further by offering financial, material and practical support to refugees and asylum seekers. They helped young people from migrant families with German lessons and gave them a chance to play football as well as free meals.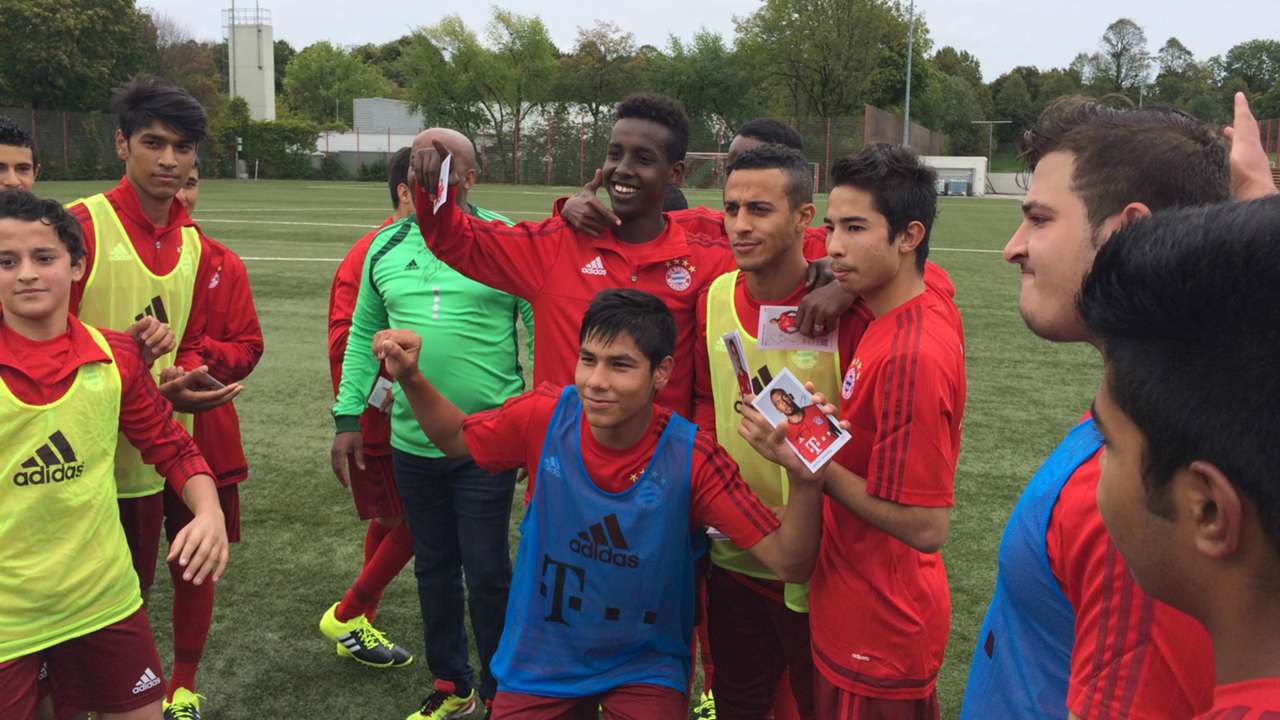 Photo: Goal.com
The Bavarian club even put up a pledge of a million euros for refugee projects from a friendly match it held. At the same time, Celtic said they'd share the takings from a charity match with those affected by the refugee crisis.
For the Huddersfield Town Supporters Association, it's all been about forging an identity that helps the community. 'We got involved with different charities, helping minorities, for example refugees, and now the foodbank,' said Jim Chisem from the Association. 
Fans Supporting Food Banks (FSF) was set up five years ago in the UK in an effort to encourage cooperation between groups of working-class fans. Football was being used as a conduit for something positive.
With the slogan 'hunger doesn't wear club colours', people were invited to donate food and support to their communities. A network of fan foodbank collection groups across the country has helped people realise that, off the pitch, what unites them is greater than what sets them apart.  
When the power of football and its fans is harnessed in a positive way, the results can be astounding. Take Manchester United star, Marcus Rashford. His campaign forced a government U-turn that meant around 1.3 million children became eligible for free school meal vouchers during the summer holidays this year. The government had previously said vouchers wouldn't be provided outside of term time.  
He's since vowed to carry on his campaign so that free school meals are given to children during all school holidays in England, after the government rejected the idea. The England forward said his call, part of an effort to end child food poverty, is 'not going to go away anytime soon.' A petition he set up gathered more than 140,000 signatures hours after it was launched. He's been awarded an MBE by the Queen for his good work. 
Not all news coming from football is positive and there's plenty of room for improvement. It's shameful, for example, that homophobia is so rife that not a single high profile male player in the UK has felt able to come out yet this century. 
Racism is still very much alive on the football terraces. Right in the middle of the global Black Lives Matter movement this summer, French footballer Jean-David Beauguel had to endure monkey chants during a game in the Czech top division. Sadly, he concluded afterwards that he knew 'it would happen again.'
And in June, a 'White Lives Matter' banner was flown over Manchester City's Etihad Stadium at the start of a game against Burnley. Burnley FC stated that those responsible would not be welcome at the club's ground and that it would issue lifetime bans. The stunt sparked condemnation and shame and the Burnley fan responsible was subsequently sacked from his job.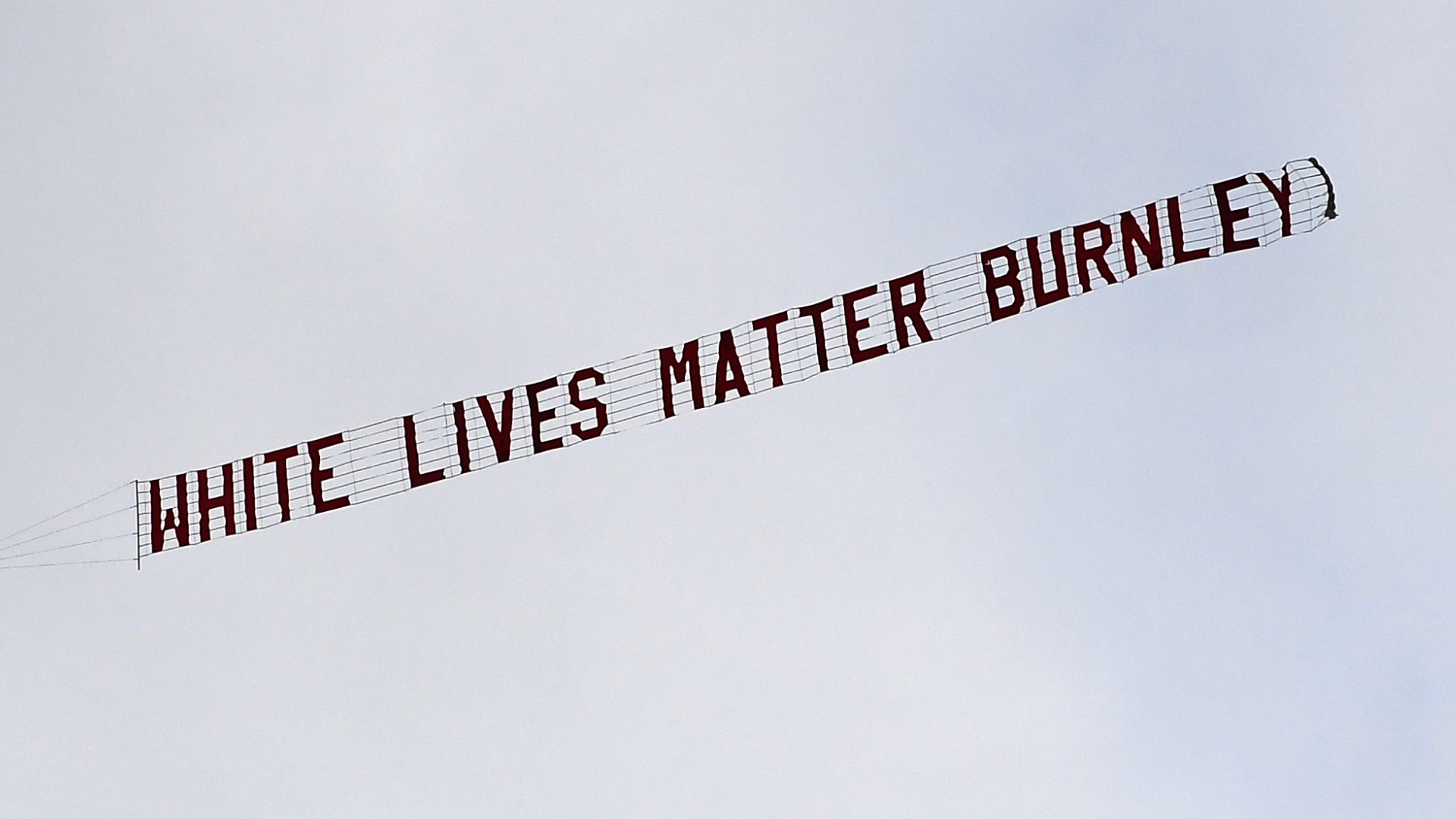 Football players have regularly shown solidarity with the Black Lives Matter movement by taking the knee before matches. Now, Queens Park Rangers say that they'll no longer participate. Their director of football, Les Ferdinand has said the impact of the gesture had been diluted.
"The message has been lost. It is now not dissimilar to a fancy hashtag or a nice pin badge," he said. The danger is that racist supporters could seize upon his words and use them as a pretext to get the gesture dropped everywhere simply because it expresses solidarity with the black community. 
The power behind football fan activism can be a major force for good. There have been many worthy and positive schemes set up over the past few years which are rightly seen as the pride of the sport. However, fans come from societies that are peppered with racism and other evils.
The game can offer a platform for hate unless those responsible are held in check. Clubs need to keep a watchful eye.
Peter Markham is a writer and correspondent for the Immigration Advice Service, a legal organisation that helps undocumented migrants to regulate their status.
Featured Image: @GabFoligno / Alex Livesey / Getty Images