How Do You Solve a Problem Like Kai Havertz?
When Kai Havertz made the move from Bayer Leverkusen to Chelsea for a fee of £72 million, it seemed Chelsea had bagged themselves a superstar in the making. Having recorded more goals and assists than Cristiano Ronaldo and Lionel Messi had at a similar age, Havertz looked set to take the Premier League by storm at the Stamford Bridge.
However, the current landscape for the 21-year-old German is a significantly different one from the optimism that surrounded the transfer a few months ago. The media and fans are now right on the back of the Chelsea man; helped by no means by his performance against Wolves which saw him fail to create a single chance and have no attempts on goal in 71 minutes before being hauled off for Mateo Kovačić. It begs the question: how does Frank Lampard solve a problem like Kai Havertz?
For rival fans who haven't watched every minute of Havertz so far, their eyes will look straight to the output and say he's had a very poor start off the back of such a big move. However, Chelsea fans know some reasons have contributed to the poor run of form we are seeing at the start of his Chelsea career. He has shown glimpses with driving runs and tidy play but there needs to be more. 
There are a lot of factors around his start to his Chelsea career, some in his control and some out of his control. They aren't excuses; they are factors that look to paint the whole picture of what we are seeing so far. 
To be brutally honest, the player has to take the blame for his own personal performances. Why there are factors with illness, formations, and other players, he needs to, first and foremost, focus on doing the basics well. Completing passes, looking to go forward, making sure he can control the ball in tight areas, and contribute to the team everywhere he can. That's the basics, which we haven't been seeing recently as the pressure has piled and his confidence has dipped as a result.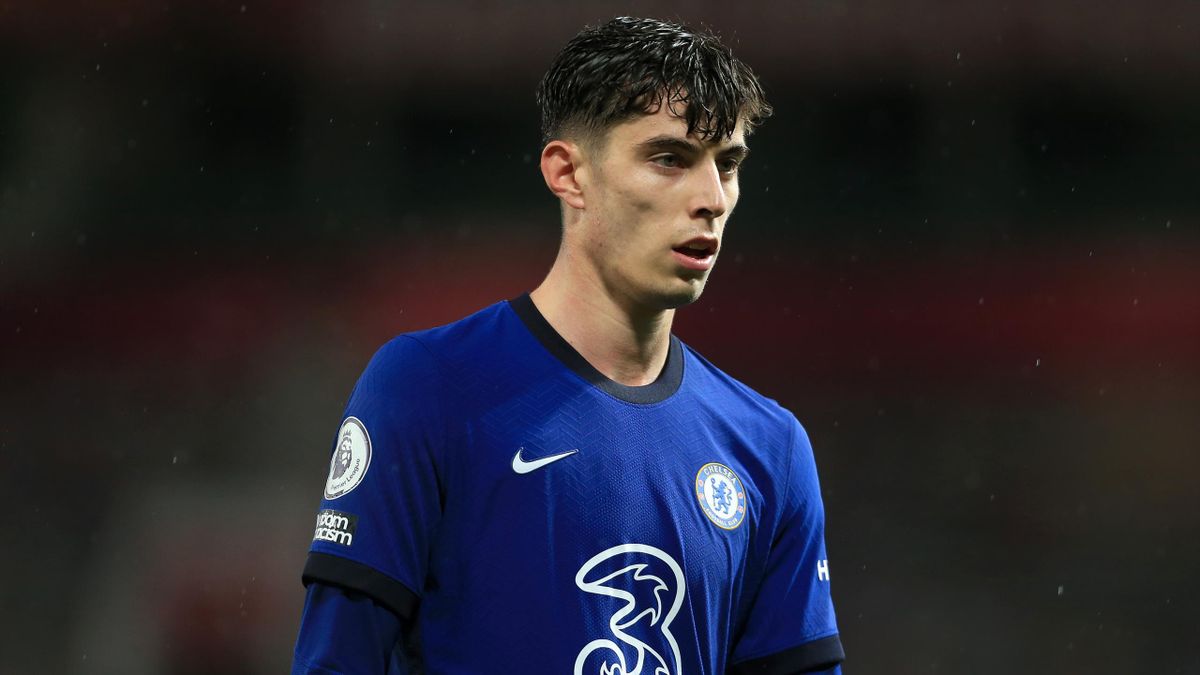 Photo: Getty Images
One indisputable factor was that he did contract the COVID-19 infection that kept him out for a couple of weeks. Every player and every person deals with it differently; we've seen professional athletes and even boxers take a relatively long time to recover.
In his own words in an interview with BBC Sport, he said that 'everything hurt' in the seven to ten days he spent in bed. He also claimed "When you do nothing for two and half weeks and then you start training again, you feel like you have never played football before. For me, it took two or three weeks to get back to 100%."
When a new signing comes in, it is hard to adapt to a new team, new players, and a new system. This was made even more difficult as the team went through major changes in their attack with the new signings of Timo Werner, Hakim Ziyech, and himself. Suddenly, he's surrounded by better players, and everything isn't going through him, as it was at Leverkusen. Now he's a cog in a bigger, better machine and he has to adapt. But granted, at a young age at the top level, it will take time. 
The real issue at hand here is the fact he's been played out of position with Frank Lampard's insistence on a 4-3-3 formation. He was at his best playing behind a striker for Leverkusen, getting into the box, converting crosses, and in essence, impacting games. He is adept at playing pretty much anywhere from a number '8' all the way up to be the main striker. 
However, the 4-3-3 formation seems to benefit the team as a whole at the expense of Havertz. As it has allowed for the likes of Mason Mount, N'Golo Kanté, Olivier Giroud, and Tammy Abraham to flourish, but not the German. Playing on the right wing, or as an attacking number eight, has shown him to be ineffectual and really struggle to get into the box or be in the position to create chances or even shoot. 
How can he look to turn the tide of the poor performances and how can Lampard look to find a solution? Well, he was bought to be a key player and for him to flourish, he has to have a role where he can be a key player. For someone with his finishing ability, to be playing so deep and out on the wing takes all that away. He needs to average more touches in the box and needs to be able to pull the trigger on a more consistent basis; he needs to be right in behind the centre forward, whoever that may be. 
In the summer, everyone was so excited to see the potential front four of Christian Pulisic, Ziyech, Werner, and Havertz. The sad reality is, they haven't started a game together yet and have only been on the pitch for a very short amount of time. The key to unlocking him and his full potential is to play him behind Werner, who would be a striker, with Pulisic and Ziyech on the flanks, cutting in with Ben Chilwell and Reece James on the outside. Plus, his chemistry with Werner for Germany reflects this approach.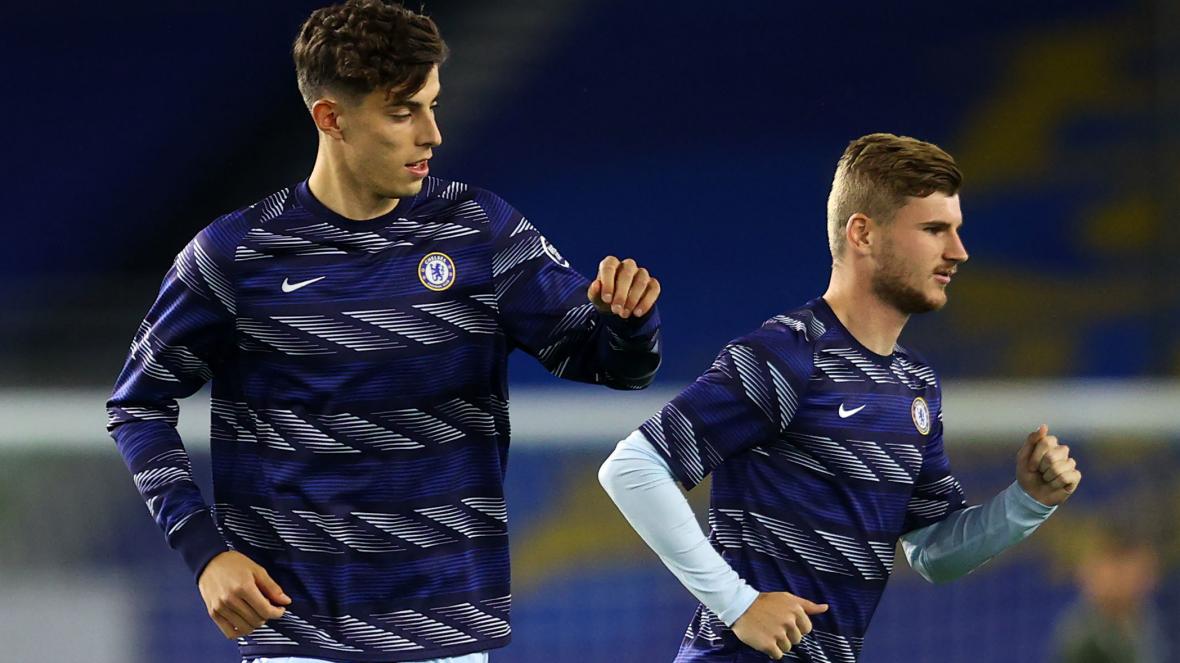 Photo: PA
Although, as I believe he would be better in the centre, his stats for Leverkusen showed he was better suited to playing on the right: scoring more goals in fewer games, averaging more shots, more key passes, and more dribbles. To offer another counterpoint, there is more space in the Bundesliga and it is a less physical league than the Premier League so perhaps that's why he has struggled there – most notably away at Wolves. 
People will be quick to point out that it does mean the 4-3-3 formation won't work. And the reversion back to a 4-2-3-1 throws up issues about who plays in the double pivot with Kanté. Furthermore, what happens to Mount who has been one of Chelsea's best players in a midfield three. That would likely bring up another issue however, if the front four are firing, it would help to kill games off and take away the issues that did occur at the start of the season.
Havertz will have a successful career, I'm sure of that and he was bought with the long-term future in mind. At 21, he has a long career ahead of him at the top level for Chelsea and Germany. History is full of players who need a year to gauge themselves in a new league, namely João Félix who struggled after his £119 million move to Atlético Madrid and who is now flourishing as a key man. 
Sometimes, it just takes a little bit of time for all the parts to come together, not only for Havertz but for all the new players at Chelsea. But when it does, the potential is great for both Chelsea and Havertz.
By: George Priestman
Featured Image: @GabFoligno / Marc Atkins – Getty Images