How to Approach Racism? Don't Ask Football
Racism is a scary concept – it's uncomfortable to talk about and requires incredible sensitivity – but we do need to talk about it. 
We expect racism to be the product of racists, people who openly discriminate against and vilify individuals of a different race. We expect them to be nationalists, we expect them to be uneducated, we expect them to be comfortable in their view that people of colour are beneath them – but that's not always true. Yes, people who define themselves as racist and openly propagate discriminatory views are racist, that much is clear, but they aren't the only ones contributing to an issue that is both complex and multifarious.
A lot of the time racism is unnoticeable, so deeply engrained in our understanding of life that we are unable to see the reality of it. If I were to ask you about the relationship football has had with racism, you would likely have many examples at the ready. Major incidents such as bananas being thrown at black players, racist chanting, racial attacks on social media and so much more would likely spring to mind.
If we're being honest, football racism isn't a big secret anymore, now more than ever we can see the overwhelming nature of it and how far-reaching the issue is. However, chants in stadiums, abuse online and monkey noises aren't the only things contributing to football racism; this river runs much deeper.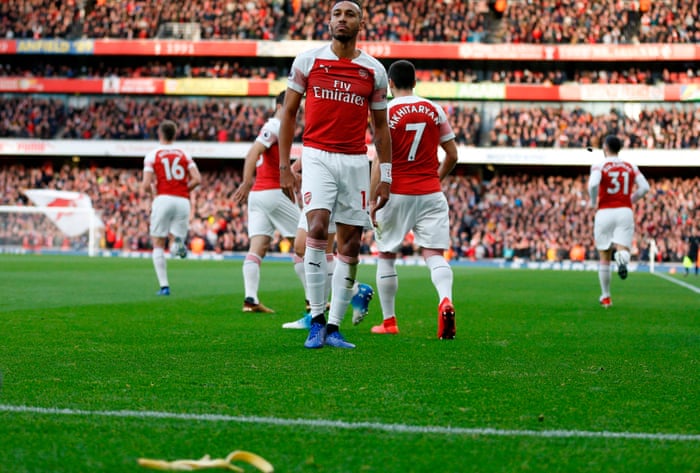 Photo: Ian Kington / AFP / Getty
In 2008, UEFA announced their zero-tolerance policy for racism and discrimination, stating that they wanted to increase their effort to 'eliminate the evil of racism and intolerance from football'. In 2009, UEFA then announced its three-step protocol, a procedure to be used by match officials if 'racist behaviour' is seen during a match. The protocol states that an announcement will be made, followed by a short suspension of the match and, finally, match abandonment should racist behaviour persist.
This may sound familiar – it was the protocol used in the Bulgaria vs. England match in Sofia in 2019, however only one and a half steps were instituted during that game. I, like many, had thought the protocol was newly introduced by UEFA in 2019 just before the match in Sofia. I'd never heard of it before and surely with so much racist behaviour being documented during the late 2010s, UEFA would have called for this protocol to be used sooner? So why did it take 10 years for the protocol to be used? The answer there would be failure.
In 2011, England and Bulgaria faced off in a European Qualifier in Sofia. During this match, some Bulgarian fans aimed racist chants and monkey noises at England internationals, Ashley Cole, Ashley Young and Theo Walcott. There was a growing feeling based on the 2011 match and a pattern of racist behaviour from certain Bulgarian fans in recent years that the 2019 match would involve similar racist behaviour, and so the game was effectively marred by racism before a ball had even been kicked.
UEFA's failure to promote the use of their three-step protocol in 2011 meant that the 2019 match – the first time England had returned to Bulgaria – was seen as an opportunity to rectify their failings in 2011. Since many of the players, staff and officials involved in the match were clearly expecting racist behaviour in Sofia – as could be seen in pre-match interviews – another apathetic display from UEFA would have resulted in their ignorance being made overwhelmingly clear, and so the protocol was discussed in the run-up to the game in an effort to make the governing body appear proactive, despite it being almost the exact opposite.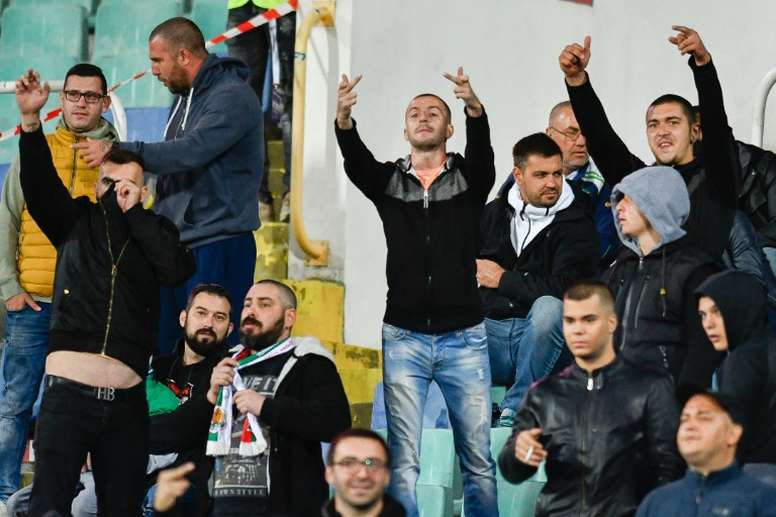 Photo: AFP
Even though this protocol had existed for 10 years, it was only discussed when the issue of racism was already so overwhelming, that it was almost impossible not to address the need for official action. UEFA were effectively being pressured into using a protocol they had already established 10 years prior, as part of a zero-tolerance policy they had already announced 11 years prior. And do you want to know what the worst part of it is? It's not even a good protocol. 
Whilst not all the steps were put into effect on that night in Sofia, it should be noted that the very concept of a three-step protocol is hypocritical. I'm no mathematician, arithmetic is not my strongest asset, but I feel quite confident with basic maths. I therefore struggle to see how a 'zero-tolerance' policy is achieved through a three-step protocol.
Three steps sounds pretty tolerant to me. If you give racism two chances before you condemn it, you don't actually condemn it, you're giving it some slaps on the wrist and hoping it doesn't show up again. UEFA, to put it plainly, have not achieved a zero-tolerance policy, quite frankly they've achieved no policy at all, and that is very in-keeping with the general sense of apathy seen across various football governing bodies. 
When you read the words Luis Suárez or John Terry many words may come to mind. In the case of the former, it might be 'great player', 'biter' or 'cheat'. In the case of the latter it might be 'scandal', 'captain' or 'leader'. However, we are quick to forget their associations with 'racist', and when you see how poorly their racist abuse controversies were handled, it's not hard to see why.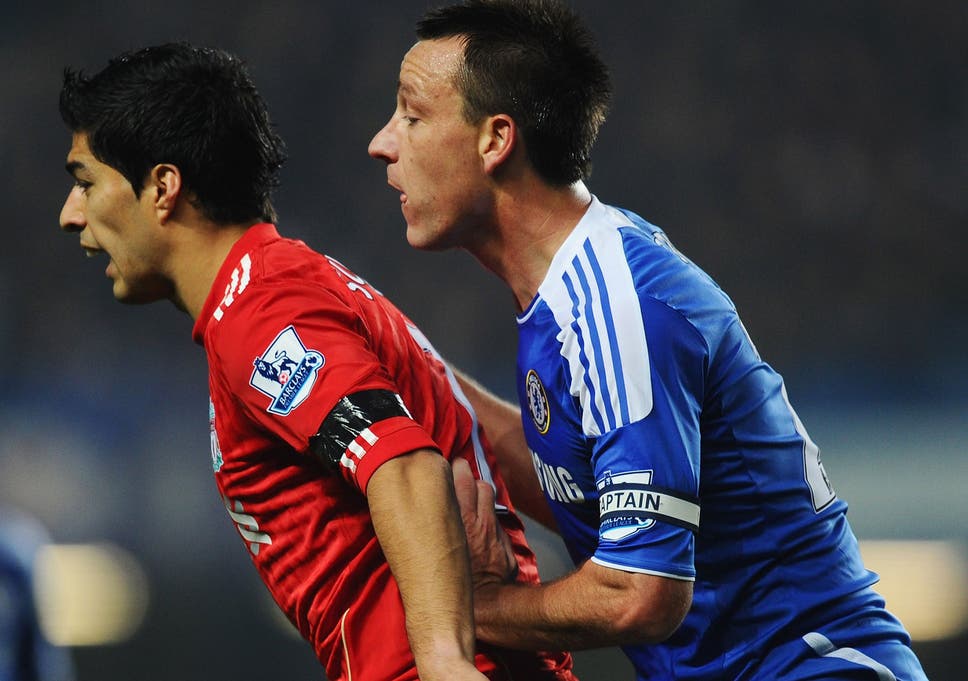 Photo: Getty
Near the start of the decade, both players were fined by the English FA and served match-bans for racially abusing opponents, with each paying no more than a few weeks wages. But despite being charged by the FA, Suárez and Terry both maintained they were not guilty of producing racial slurs. They both returned to football less than 10 matches later and continued to have incredibly successful careers.
So where does that leave the issue of football racism? They have their side of the story, the FA have theirs, and – after the players sit on the sidelines and dive into their pockets – the whole controversy is forgotten. How is this ever supposed to fix anything? What fight against racism does this actually achieve? 
By fining these players and making them serve match bans, the FA were dishing out punishments to these players, but the issue with these punishments is that they don't actively reduce the problem of football racism. The punishments quantify racism, they provide a numeric value that is deemed equivalent to the racist behaviour the players were guilty of. They don't encourage reformation, they don't provide education, they don't show the severity of the incidents and they don't solve the issue. They're speeding tickets. These punishments effectively state, "cough up, sit down and your racism will be cured."
 It's this ignorance that truly facilitates racism, it's this apathy and general lack of understanding that helps the issue grow. Of course Terry and Suárez were wrong for what they did, but that doesn't mean they are the only guilty party – governing bodies need to understand their role in football racism if it is ever going to improve, and when you look at the those in authority positions in football it's not hard to see why this isn't understood.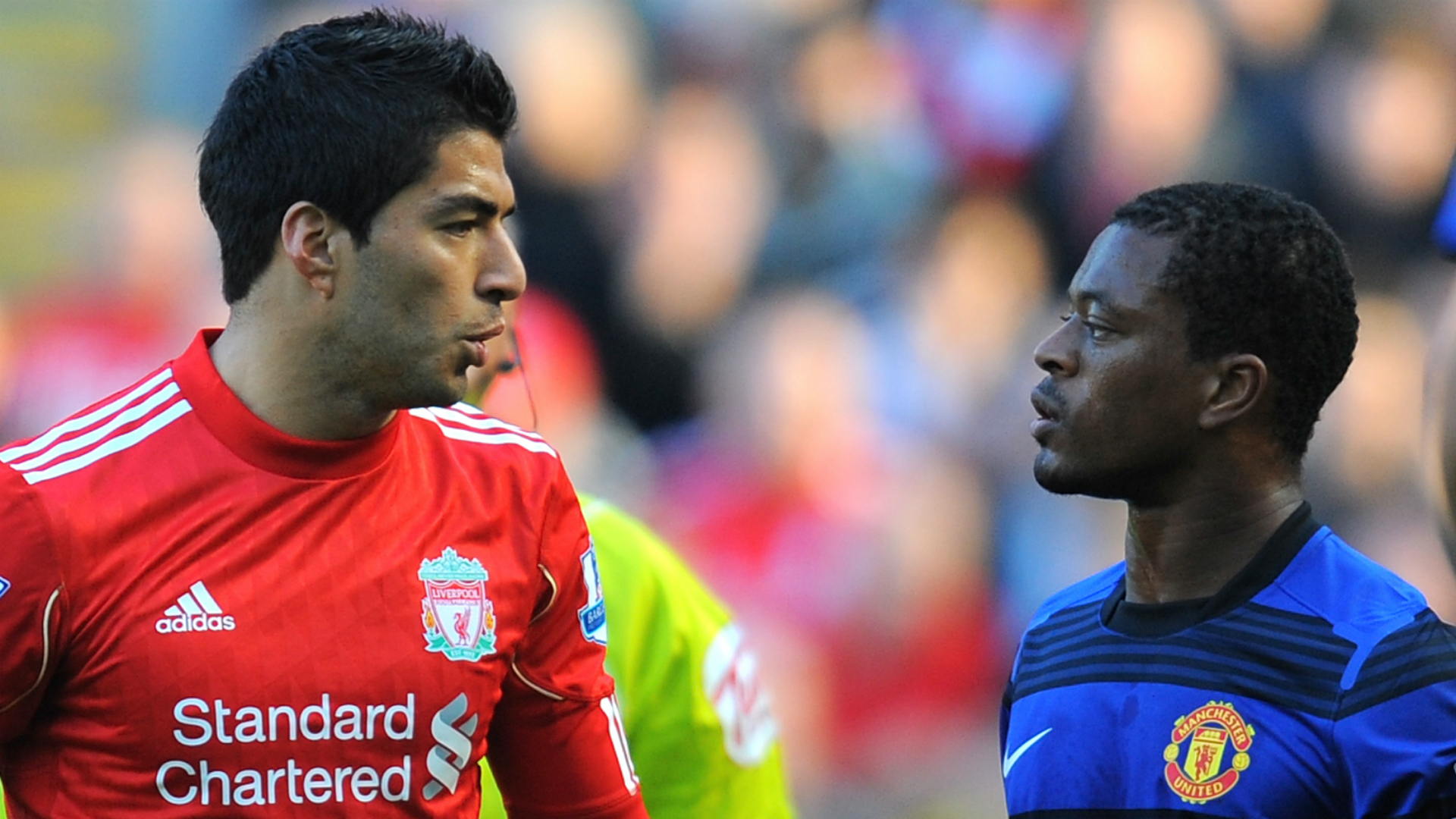 Photo: Getty
There are 19 members in UEFA's executive committee; 18 are white. There are 10 members in the English FA board; nine are white. When asked about how the Suárez and Terry incidents should be punished in 2011, Sepp Blatter – FIFA president at the time – remarked that the incidents should simply be solved with a handshake.
There are four BAME managers across all of England's professional leagues. Four. There are no BAME referees in England's top four leagues. For whatever reason, we sit here and we accept these facts as though they don't show something bigger. These trends don't happen by accident, it's not chance that these facts exist, and if we want the behaviour in the stadiums to change, then we must first see a change in the boardrooms.
Football racism is not always racist chanting, it's not always bananas skins on a pitch, a lot of the time it's people in positions of power not understanding their responsibility with this issue, and until that changes, little else is going to change.
We are aware of racism in football, but, truthfully, we aren't aware of enough racism in football. In order to fully understand the issue we have to start from the top down. Governing bodies can try and kick racism out of football as much as they like, but while they're lacing up their boots, they should take a look in the mirror.  
By: Martha Franklin
Photo: @GabFoligno