Introduction of Super Coaches will inspire English European Charge
The fortunes of English teams in the Champions League over the past 5 years haven't painted an altogether positive picture about the Premier League. Whilst it may be considered the most entertaining and competitive, the football being played around the continent has to be considered tactically better.
In the last 7 editions of the Champions League, there has only been one English winner. Chelsea beat Bayern Munich on penalties in 2012 at the Allianz Arena in Munich. Apart from that, the English teams have struggled and, in recent times, haven't made a final appearance since the Blues triumphed on foreign soil.
Leicester City carried the flag bravely last year and did their utmost to keep the fairytale alive, eventually going down in the quarter-finals to Simeone's Atletico Madrid after what was a Herculean effort to get anywhere close to where they finished. That was as far as any English team successfully ventured.
The question is often asked what will it take to keep up with the European giants that are making the finals and semis a regular outing year in and year out. A change in philosophy and approach has to be the answer.
Over the past 2 years, the super coaches of Europe have started to gravitate towards the Premier League. Pep Guardiola has taken the helm at Manchester City, Jurgen Klopp has arrived in Liverpool and Antonio Conte has answered Abramovich's call to steer Chelsea back to European glory.
All of these coaches have the experience and acumen to begin turning the tide in Europe for their sides. Guardiola has won the Champions League twice as a manager and, with the financial backing of Sheikh Mansour, it looks likely City will turn into a European powerhouse sooner rather than later. The Sky Blues are 9/1 to win the Champions League this season, with Oddschecker listing a free Paddy Power bet for fans to make that particular wager.
With Mourinho at a settled and thriving Manchester United, it doesn't take too much imagination to see how successful this partnership could potentially be. Boasting two separate Champions League wins with FC Porto and Inter Milan, Mourinho will fancy his chances in Europe with the Reds.
"Serie A" (CC BY 2.0) by tpower1978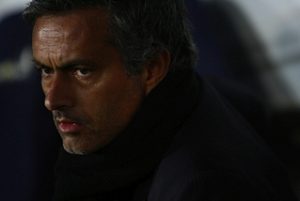 The owners of England's biggest clubs have realised that if they are to compete with the elite
in Europe, changes will need to be made. The foundations looked to have been implemented
and all the signs point to an English revival in the coming seasons.
Featured Photo: Ver Manchester City vs Barcelona en dire" (CC BY-SA 2.0) by MULADAR NEWS