Mané Garrincha – The Joy of Brazil
"In the end, all that matters is what you are remembered for"
The quote above describes Mané Garrincha most accurately. Most of us won't know who Mané Garrincha is because football was not as global as it is now and he played during an age where the internet simply did not exist. Mané Garrincha is one of the more rare and enigmatic talents to ever play the game of football and should be remembered as one of the greats in the history of the game. Even Pele, who was his teammate for Brazil, recognized his greatness by describing him as the "best ever to play in his position". 
Manuel Francisco dos Santos (Garrincha) was born on October 28, 1933 in the small town of Mage in Brazil. Like all the typical men living in Brazil, Garrincha enjoyed the company of his friends, a few bottles of beer, and football. However, what separated him from a normal Brazilian was his natural talent in playing football and making people smile with his style on the pitch. Whether he was playing in front of 200,000 people in the Maracanã or playing with his friends in Mage, Garrincha's attitude towards the game was always the same. He just enjoyed playing football and had the mentality of a child in an adult's body. 
The Rise of Garrincha:
Garrincha's life is an extraordinary rags to riches story. From a guy who used to hunt birds (which is how he got his nick name "Garrincha" meaning little bird) in his home town to becoming a two-time World Cup winner for Brazil is a testament to his talents. His rise to the top of the footballing world was also remarkable when you consider the fact that he has a rare disability in his legs. Garrincha had one knee-in and one knee out, which almost made it physically impossible to even have a career in football.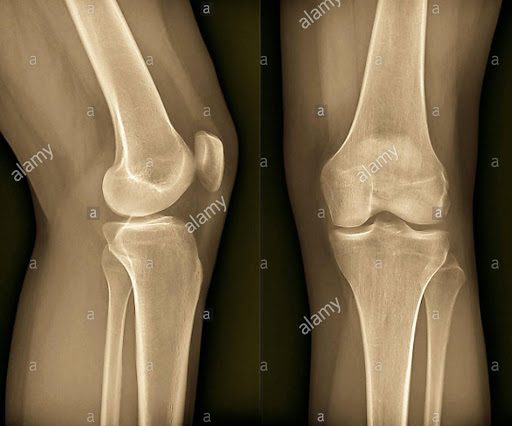 Despite his medical condition, he was nothing short of sensational. When it came to footballing ability, he made everyone look disabled when he dribbled past them with the ball at his feet. Truthfully, his crooked legs left opposition defenders confused when combined with the dribbling talent he had. Turning a "disability" into a strength shows his greatness and confidence in his ability to play football. Despite his God given footballing talents, Garrincha was rejected by several clubs before he was picked up by Botafago in 1953. His innocence and joy towards the game was always visible in the way he played. He didn't care about the tactics or who he was playing against, he just wanted to make people go crazy with his dribbling. This quality was even widely recognized by opposition fans which was rare at the time considering the competitive nature of the league back then. Everyone in Brazil wanted a piece of Garrincha's skills and to have a look at his phenomenal talent in action. Soon after his club career had started to shine by establishing Botafago as a top team in the country, Garrincha was selected for the Brazilian national team to play in 1958 World Cup in Sweden. By this time he was a big star alongside another upcoming bright young star Pele. Even with all the weight of Brazil on these two young player's shoulders, Garrincha didn't disappoint. He was in an inspired form, mesmerizing his opponents with his dribbling and mazy runs which left them bewildered. Brazil reached the final and faced a strong Sweden side, but what soon followed was the one of the greatest individual performances the World Cup final has ever seen. Garrincha got two crucial assists and helped Brazil lift their first World Cup in their history and their footballing landscape was changed forever. After the success, Garrincha and Pele were considered two of the best players in the game. Together they went on to win another World Cup in 1962 where Garrincha, at the peak of his footballing ability, was voted player of the tournament for single handedly carrying Brazil to the final. 
The Downfall of Garrincha:
As they say, "every genius is flawed". That was truly the case with Mané Garrincha. Off the field he had a flamboyant lifestyle which cost him immensely later on in his career. Mané had an alcohol addiction and was a notorious womanizer. He never took life seriously enough to have a steady lifestyle. He was involved in numerous affairs since 1961 which made him lose his interest towards football. By the time he suffered a long-term knee injury, he was never the same footballer which Brazil loved. His legs took a toll as he was suffering from arthritis, which meant he had to go through numerous surgeries and medications for him to carry on playing football. But Garrincha was almost a sorry figure by the time, he lost his explosiveness and pace, two of the main attributes that made him a world beater. Due to his childlike and care free attitude, which had been endearing in the past, he never reached his full potential. He made his last appearance for Brazil in the 1966 World Cup and later struggled in Brazilian leagues by playing for numerous clubs in Brazil where he was a shadow of himself. Garrincha later suffered from depression and suicidal thought's due to a car crash involving him and his mother in law which he felt responsible and blamed himself. Suddenly the "joy of Brazilian football" had lost his smile and became a sad imitation of himself. On January 20th, 1983 Manuel Francisco dos Santos died to liver cirrhosis. 
Remembering Garrincha:
Mané Garrincha never played for money or the fame he would get out of football, he played the game to entertain people, and he lit up stadiums by showcasing his footballing trickery in a way only he could do. He transcended rivalries in Brazilian football and people loved him as one of their own when he played, regardless of the opposition. He played football "to the people and for the people". He was immortalized in Brazil when a stadium was built in his name (Estadio Nacional Mané Garrincha). One thing is certain, there will never be another Mané Garrincha.
Writer: @Elnino097
Editor: @D_Sanchez8
Photo: Wilnei/AJB