O Especial — The Tale Of The Special One
Few partnerships have such bond, glamour, bitterness, love, and duality such as the one with Jose Mourinho and Chelsea FC.
Jose Mourinho has visited The Pensioners five teams. Each visit has been nothing short of fireworks and an English novela.
Today I look at the hidden tales of O Especial's first visit at Chelsea.
Old Trafford, Stretford, England (March 9, 2004)
FC Porto face-off Manchester United in the Theatre Of Dreams. A young, unscathed, coach stands by the sideline directing his Porto team to go there or mark that player.
"Vá ali! No! ali, ali" were some of the words that could be made out by those near him. The young coach was visibly excited and full of energy. 
At that time, United boasted the likes of Roy Keane and Paul Scholes. They had come to be recognized as one of the best times in the Premier League and in the world. 
"Mourinho! Mourinho! Acalme-se!" said his assistant. Minutes were dragging on and neither side was looking to break each other. 
Mourinho looked towards the official. No added time. 
Minutes became hours and hours became days. Porto were on the verge of being knocked out of the Champions League. 
With 30 seconds to go, the Englishmen finally start to become triumphant. Cries of joys echo into the air. The Dragões go quiet. Even the bench is quite.
But not Mourinho. He still remains there, observing, calculating, and, most importantly, retaining hope.
In the dying embers of the second, Porto found themselves in a dangerous freekick position. Benni McCarthy came up and shot his shot. It didn't go in but Howard didn't save correctly either.
The rebound landed on the legs of Costinha who put it away. 
The whole Porto team erupted with its leader, Jose Mourinho, leading the charge. He ran, with his hands out of his pocket, and announced himself to the world.
This was just the start of José Mário dos Santos Mourinho Félix's career.
Stamford Bridge, London, England (June 2, 2004)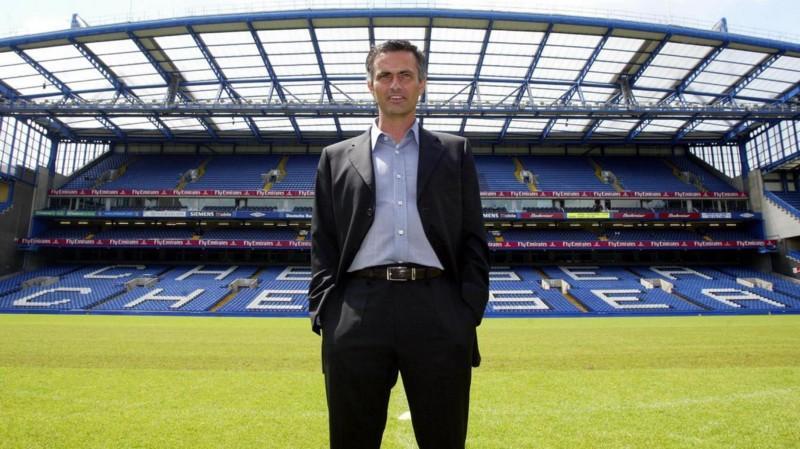 It is 10 AM. Reporters are here. Everyone's waiting. 
The doors open and in comes Jose Mourinho. Chelsea have just signed him on a three-year deal and done away with their previous manager, Claudio Ranieri.
Mourinho arrives at the press conference and somewhere in between, utters these words:
We have top players and, sorry if I'm arrogant, we have a top manager, before adding,
Please don't call me arrogant, but I'm European champion and I think I'm a special one
The journalists are, quite visibly, taken aback. Each one of them looks around, in awe and judgment, of this new manager.
What you have to understand about Mourinho is that he's brilliant at playing with people's psyches — Joel Neto
Amy Lawrence, of the Guardian, noted (1)
"Either he is putting on a sensational act to camouflage a deeply sensitive and shrewd mind, or José Mourinho really is the most self-adoring person ever to set foot in the English Premiership"
Next morning and the articles came out and well, the rest is history.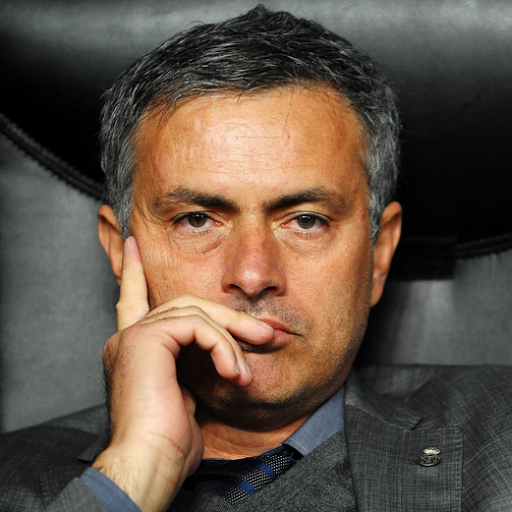 Cobham Training Centre, Stoke d'Abernon, England (June 4, 7 AM)
It's a cold morning today. Jose Mourinho stands in the soon to be training center with all of the Chelsea staff and players, excluding Yves Ma-Kalamby.
Why are they all here at 7 AM?
A day before the first day of training, Mourinho sent everybody a letter informing them to come to the training ground at 7 AM. The aim of the time wasn't to train but to see who was committed.
Kalamby, arriving late, felt the wrath of Mourinho for the next weeks. Mourinho wanted every player invested and committed into his ideas.
Some of the players notice the files in Mourinho's hands.
He hands them out one by one to every person.
In these files is all the information for the first four weeks of the season. It includes everything from opposition information to the number of clean sheets and points required.
First Impressions and Off-Pitch Rules
The first reaction might be that Mourinho was strict. To the contrary, he was a little less strict compared to some of the individuals present at Chelsea. 
Mourinho was a breath of fresh air from Gianluca Vialli's constant attention and paranoia.
Vialli was attentive about the players' eating plan. He did not have them eat things such as pasta, ketchup, and coke.
However, under Mourinho, players were allowed to those foods, provided that they gave the top-quality results.
This mutual respect between the players was one of the things that got everyone on his side.
It is this respect that has propelled players into stardom, such as Lampard, whilst winning their complete trust and respect.
"I'd die for Mourinho" — Zlatan Ibrahimovic.
Transfers
Chelsea had spent big last season. Would they be willing to do so again?
It turned out that all that was needed for Roman to spend again was Jose's word as evidenced by the Didier Drogba saga.
Drogba, at the time, had been impressing at Marseille. He was still an unknown quantity.
When Mourinho approached Abramovich about Drogba, Abramovich's first reaction was, "Who?"
Who is he? Where's he playing? — Abramovich when asked about Drogba in 2004.
Abramovich didn't even know what position Drogba played, let alone the actual player.
Mourinho replied, "Mr. Abramovich. Pay. Pay, and don't speak."
This blunt order was all it took Roman to splash 24 million pounds on the Ivorian striker. 
Youth
While many people have the perception that Jose prefers old and experienced players, Mourinho actually likes young players that are going to make the necessary impact.
I love players who love to win and don't just love to win in the 90 minutes but in every training session and every moment of their lives — Jose Mourinho
With a focus on the group rather than the individual, Mourinho wants every player to buy into his ideas.
This is why in his first season, he let go some of the global stars, Emmanuel Petit and Sebastián Verón, and instead progressed the likes of Terry. Additionally, at the end of the season, he launched a bid for Steven Gerrard.
Training Drills
One of the concepts of Jose's drills is to be high-octane and to involve decision-making. This meant that Jose was drilling both the mind and the body(2).
One such example was in his shooting drills. For example, instead of having the player take the shoot, the player would be instructed to pass to the left or right. 
This type of drilling trains the players for common scenarios in the game while at the same time forcing the players to be creative with their decision making
UEFA Champions League campaign
There were some controversial stories involved in Mourinho's UCL Campaign in 2004.
The first involves itself in the round of sixteen against Barcelona. Mourinho who was frustrated and angry by Anders Frisk, the referee, would go on to make comments that led to death threats. Mourinho suggested that Frisk had met the then Barcelona manager, Frank Rijkaard, in his dressing room. These comments would ultimately lead to the retirement of Frisk as he cited death threats against himself and his family.
The second incident involves a bigger setup. While Chelsea advanced after Barcelona, Mourinho was suspended against Bayern Munich for the quarterfinals.
Defying authority at every step, Mourinho arrived early to the stadium and watched the first half in Chelsea's dressing room. He talked with his staff by telephone and radio.
Out on the touchline, Rui Faria wore a wooly cap and had constant interactions with his ear. Take what you will of that.
After delivering a half-time talk, Jose saw out the whole match and hid in a kit trolley and was eventually taken out of the stadium.
League Stories
At a tense game against Charlton, Mourinho had drawn up some diagrams.
With neither side having made an advance, Mourinho drew two diagrams. The first one said that if there was a penalty with the score 0–0, Lampard would take it. If it was 2–0, Makelele would take it.
Come the 90th minute and Chelsea are rewarded with a penalty. Makelele rose up and took an unconvincing penalty. It didn't go in. Afterward, he put in the rebound.
Mourinho, after the game, remarked how Makelele had taken two penalties in the training session before the game and missed both. 
Carling Cup Final
Liverpool were up 1–0 in thanks to an early goal from John Arne Riise. However, in the 78th minute, Chelsea equalized from a Steve Gerrard own goal.
Jose Mourinho then proceeded to put his finger to lops to silence the once mocking Liverpool supporters.
He was consequently ordered was ordered to the stands
1: http://timeontheball.net/2015/02/23/the-introduction/
2: https://www.theguardian.com/football/2004/dec/11/newsstory.sport5
By: Abhishek Mishra
Photo: Gabriel Fraga