Piracy and Sportswashing: How the Arab Cold War Spilled into Newcastle
 The Saudi Public Investment Fund's prospective takeover of Newcastle United has come under intense scrutiny, with the club, its fans, and Saudi Arabia being accused of taking part in "sportswashing." 
Sportswashing is an increasingly popular term that describes a government's use of sports to improve its reputation and distract people from an otherwise oppressive state of affairs. The practice dates back to Roman times, when gladiator fights would be used to distract people from their impoverished lives. Zairean dictator Mobutu hosted and funded the "Rumble in the Jungle"  boxing fight between Muhammad Ali and George Foreman in 1974 to improve his country's prestige.
Photo: AP
More recently, Russia and Azerbaijan's hosting of the 2018 FIFA World Cup and 2019 UEFA Europa League Final, respectively, have been termed as sportswashing by human rights groups. 
Saudi Arabia's poor record on human rights has warranted criticism from many over their attempt to purchase a controlling stake in a Premier League, with the Independent's Miguel Delaney leading the fight against the takeover in the football media sphere. But can we call every country with a sketchy human rights record's attempt to enter the sports world sportswashing? 
Do we view the Glazers or John Henry's ownership of Manchester United and Liverpool in a negative light due to the American government breaking up families at the U.S.-Mexico border and locking children in changes? Have the Chinese purchases of Wolves and Inter Milan been stopped due to the persecution of the countries' Uyghur Muslim population? 
Or what about the English-owned clubs? The United Kingdom sells arms to Saudi Arabia, and Queen Elizabeth welcomed Saudi Crown Prince Mohamed Bin Salman (MBS) to England with open arms a mere two years ago.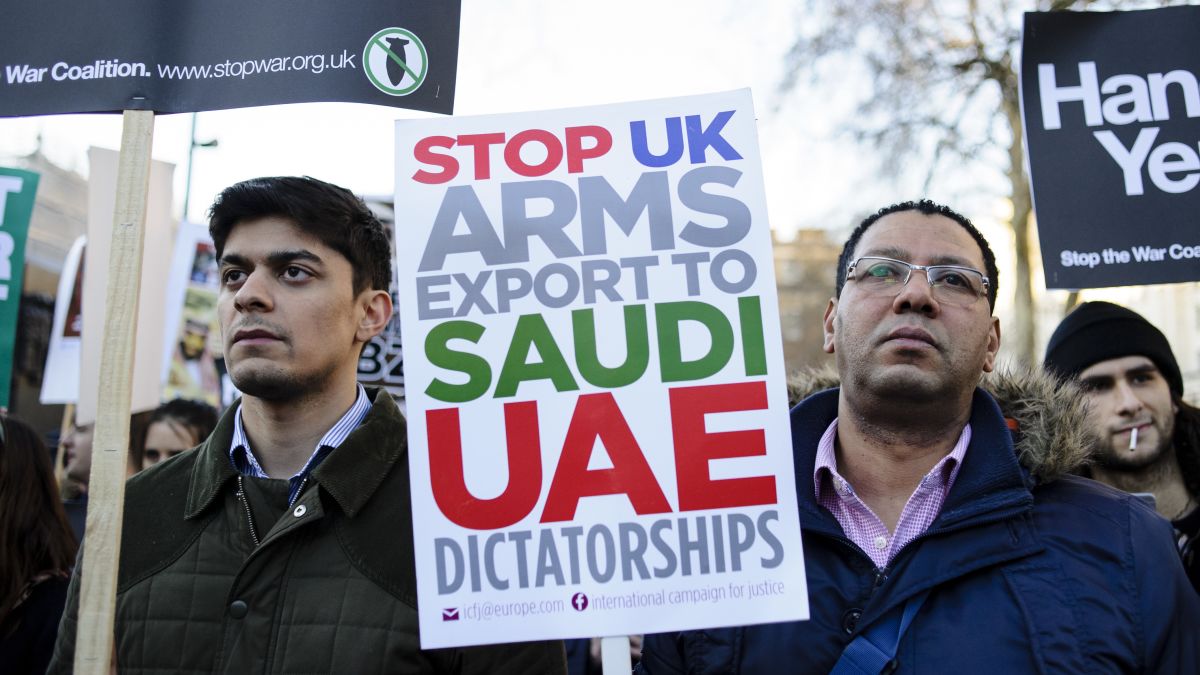 Photo: CNN
There are very few countries, if any, with perfect human rights records. It's incredibly convenient for media, big or small, to highlight the flaws within Saudi Arabia's leadership and overlook the injustices that go on within their own countries. Leveraging political correctness by yelling 'sportswashing' only helps keep the big players in power and prevents new people (or countries) from entering the global game. 
To the disdain of the thousands who have called out Newcastle for pandering to MBS, it seems that the Premier League and its members did not care about the Saudis and their human rights violations, as the takeover moved closer to finalization. Sheffield United, the club endeared by many as the 'Miner's Club', has been owned by a member of the Saudi royal family since 2013. 
What has seemingly come closest to halting the prospective takeover of Newcastle has been an objection raised by Qatari broadcaster beIN Sports over Saudi Arabia's alleged involvement in the piracy of Premier League matches. 
Saudi-based pirating broadcast service beoutQ was created after beIN was forced to stop selling its services in Saudi Arabia after a Saudi-led coalition of Arab nations enacted a blockade against Qatar in 2017. It's one of the worst-kept secrets in football that beoutQ pirates beIN feeds and puts their logo over the beIN logo to make it look like it's their feed. 
The Saudi state-owned satellite operator Arabsat was found in French court (as well as in a FIFA investigation) last year to have facilitated the broadcast of beoutQ, directly linking the Saudi government to the pircacy of beIN feeds. beIN has described Riyadh as playing a key role in "the most widespread piracy of sports broadcasting that the world has ever seen." 
Why should this dispute impact the Premier League though? Well, illegal streaming has obviously negatively impacted broadcasters like beIN, who have a three-year contract worth £500m for exclusive rights to broadcast the Premier League in the Middle East & North Africa (MENA) region; it's the Premier League's second-largest broadcasting deal. But would allowing a pirate into the league hurt the Premier League economically or integrity-wise? 
The future ownership of Newcastle United has become the latest battleground in the Qatar-Saudi Arabia dispute, one that reached a peak when the aforementioned Saudi-led blockade in 2017. There are multiple motives to beIN's plea to the Premier League's 20 teams and chief executive discouraging them from allowing any sale to go through.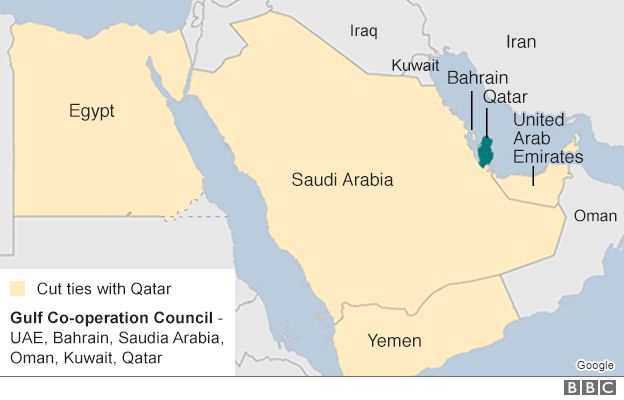 Photo: BBC
The most naive reasoning I've heard so far was that beIN chairman (and PSG President) Nasser Al-Khelaifi didn't want to see their Middle Eastern rivals outdo his PSG on the pitch and win the elusive Champions League trophy before them.
Graphics of PSG's Neymar and Kylian Mbappé donning the Newcastle black and white helped create a narrative in the media (initially) that the Qatar and Saudi Arabia dispute would have a new playground: football's transfer market. 
What I can assure has larger financial implications than any transfers or trophies is broadcasting rights. Given the fact that beIN sued Saudi Arabia for $1B in 2018 over piracy claims, it's not hard to believe that beIN must make a hefty return on the hundreds of millions they pay for Premier League rights.
Although beIN has stated that "Saudi Arabia has created a plague of piracy" that has a potentially "devastating and irreversible" impact on sport, piracy isn't the most pressing issue at stake for beIN and Qatar. 
Photo: AFP / Getty
It's believed that Saudi Arabia's involvement in English football would go beyond team ownership, as they hope to acquire the rights to broadcast Premier League football in the MENA region after beIN's contract ends in 2022.
As we have seen with the debate over restarting football during the pandemic period, the money from broadcast deals runs the league. Saudi Arabia would have an incredible amount of influence over English football should they literally fund the world's most popular league.  
Recent origins of the Saudi Arabia-Qatar dispute date back to the Arab Spring. Qatar was supportive of the revolutionary wave, while Saudi Arabia opposed it.
Photo: Peter Macdiarmid / Getty
The likes of Egypt and Bahrain have seen their countries fall into a state of turmoil due to the uprisings and have thus seen their influence in the region diminished. As a result, they have backed Saudi Arabia against Qatar in what has been labelled as the Second Arab Cold War – as both sides are reluctant to begin war due to them both being allies of the United States. 
The fall of the traditional Arab powers as a result of the Arab Spring created a huge power vacuum in the Middle East, one that both Qatar and Saudi Arabia endeavor to fill. Tensions escalated with the blockade, which completely isolated Qatar, leaving one of the world's richest countries in a dire (albeit temporarily) state for food and medical supplies.
Qatar has since been able to withstand the blockade due to their wealth, but diplomatic relations between Qatar and most of the Arab world have been severed. Funnily, one of the demands that Saudi Arabia made to Qatar to end the blockade was that Qatar stopped operations of news station Al Jazeera (which supported the Arab Spring) and its affiliate stations (of which beIN is one of them).  
Photo: Showkat Shafi / Al Jazeera
Despite all of the negative attention that Saudi Arabia has received from the media due to allegations of sportswashing and piracy, it seems the takeover is still primed to be completed. 
On a cultural level, Saudi Arabia has the potential to exert a real positive influence in English football. Saudi Arabia hopes to use football to help rebrand their country's image. But instead of trying to draw attention away from human rights abuses, they hope to change negative, conservative perceptions of Saudi and Arab culture into positive ones of a modern kingdom. 
They experimented with it in Egypt when MBS' number two man Turki Al Sheikh bought Pyramids FC and attempted to completely revolutionize African football. Due to poor planning and execution, the Egypt plan didn't work. But it's clear that the Kingdom has a clear plan for what they want to do with Newcastle and European football. 
We've already seen many Newcastle fans switch their twitter avatars to pictures of Mohamed Bin Salman, but imagine the people of Newcastle, who have been labelled as ignorant in past weeks by traditional English media for their excitement at the prospective takeover, learning about and taking part in Arab culture.
As an Egyptian, the thought of Arabs in football being viewed as more than moneybags (as they are in the cases of PSG and Manchester City) truly excites me. 
By: Malek Shafei