"It always seems impossible until it is done."

– Nelson Mandela

Every blockbuster Hollywood heist film has that gloss of a thrilling, pulsating, nerve vibrating journey from action to resolution in the space of a couple hours.

Its flow is so simple too; an old genius concocting a master plan to rob a bank of its vast, innumerable millions and has to recruit a crack team of genius, brains, brawn and the rest. It involves tension, explosions, truth, deceit, murder and showdowns.

Such a plan has been used by Roman Abramovich so many times since his purchase of Chelsea in 2003 whereby Europe's elite across the globe are recruited to steal titles from the everyday champions of Manchester United et al. It was considered, impossible.

Forget Ocean's Eleven, Maurizio Sarri is Roman Abramovich's twelfth appointment (including interims) in the space of fifteen years and thus the twelfth edition of the Russian's attempt to prise titles aplenty back to the Kings Road in West London.

The 2018 edition has Sarri heading the most audacious task known to date; never before has winning the Premier League title been so difficult in the gloomy mists of Pep Guardiola's Manchester City's domination.

Heists under Abramovich have been carried out before- as seen in Roman's Eleven under Antonio Conte- and with the new heist team being hastily assembled alongside the clock being set, he'll hope that number twelve will strike lucky once more.

After all, as Mandela said, it was deemed impossible, until it was done. And Chelsea will live (and very much die) by this philosophy.
Show Me The Money

"I'm bored of the transfer window." 

– Maurizio Sarri, Chelsea

The prize for winning the Premier League title may be approximately £160m but money means nothing in a world where even 20th place gets £100m. The prize is much bigger, as the deal with most heists are.

It isn't just the money. It's the reputation. The achievement. The unforgettable, unstoppable and rampant flow of adrenaline that it's been done once and can be done again. It fuels us to go on, and on, and on in search of the glory as well as the rush.

But in the world of football, money is still important if not as an end, as a mean for sure. To assemble the best team, requires a lot of money; as seen with Liverpool, who have secured a record £66m deal for Brazilian goalkeeper Allisson.

Chelsea face, yet again, a rebuild task that could cost them in excess of £300 million. They've already spent £50 million of Napoli midfielder Jorginho in hijacking Manchester City's procession of the Italian, foreshadowing what Abramovich wants Chelsea to do on the pitch as well as off.

This rebuild, however, is much different. The rules of the game have been changed, while Abramovich's hunger to heist seemingly hasn't; despite being more frugal and relying on player sales to fund recruitment (Chelsea's net spend has been lower than that of Crystal Palace's in the last few years), the task of winning has been achieved as well as set, exhibited by the acquisition of two titles in three years.

Maurizio Sarri's coronation as Chelsea manager last week was headlined by his historic gripes with the transfer window, to which he told the media and fans that he was bored of the whole thing.

And who could blame him? The biannual circus serves only to agitate, divide, betray and hyperinflate the egos and prices of players as well as clubs. No jokes, no clowns, no goofy mirrors, no candy floss, the transfer window for Sarri is indeed a lonely circus, that 'corrupts' true coaching. Yet we love it so much.

This being said, even Sarri acknowledges that Chelsea must go into the 2018-19 season with a well equipped squad of talent, depth and strength to which Chelsea only have twenty or less days to complete recruitment.

Should the heist be well and truly on, the Blues must build on their new found (albeit belated) momentum from Jorginho's signing by signing and spending much more in order to provide a solid base to steal the title from Guardiola's imperious iron grip.
However skeptical or suspicious Sarri is of the transfer window, to pull off the heist of the century requires Roman's roubles.

To bring in the likes of Gonzalo Higuaín, Miralem Pjanić, Daniele Rugani and Gianlugi Donnarumma (not forgetting the full hack and winger positions) may exceed £300 million.

That being said, the price of fulfilling Abramovich's long, fruitful quest- which has taken him across a messy yet glorious dialectic- of witnessing vibrant attacking football is indeed priceless.
They say you have to spend money to make money. £300 million towards a heist? It's a steal.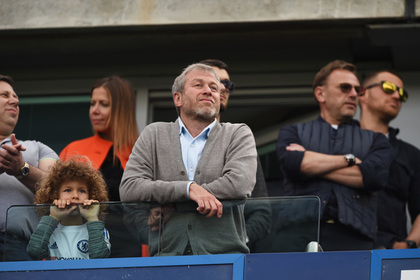 Hustle: Roman Abramovich's adrenaline rush for attacking football is peaking once more and to satisfy it requires Maurizio Sarri and potentially £300 million.

Thursday Night at the Movies
"I need to have fun in order to do well."
– Maurizio Sarri, Chelsea

Chelsea's miserable 3-0 lullaby at St James' Park confirmed the UEFA Europa League was coming to a Stamford Bridge near them.

The high octane, fast paced, petrol laden heist film with Sarri and his casting crew would be detouring to the continent… on Thursday nights.

The Europa League has been infamous for its Thursday nights, in a very negative way. To win it has been seen as a soul selling Machiavellian practice: it can be seen as sacrificing domestic pride in order to qualify for the holy grail of the Champions League.

English sides have succeeded and failed in the Europa League- at the expense of their league position; finalists Liverpool in 2016 finished eighth, winners Manchester United in 2017 finished sixth and semi finalists Arsenal in 2018 finished sixth. Worrying.

For Sarri, the correlation before him seems stark. The Europa League may provide silverware and Champions League football in less games (15 matches, as Chelsea start in the group stage) but its exertions to the vast reaches of Europe- the Kievs, the St Petersburgs, the Qarabags- could tire the crew to the extent of an encore being impossible.

It's clearly risky, but with Chelsea in the first pot for the group stage draw- a favourable group may very well work in their favour long term. Titles are usually 'won' in the long winter slog of November-January (the height of Chelsea's thirteen win streak that essentially won the 2016-17 title) where points leads can be built up.

An easy group may allow the killing of many birds with one stone; a 'second' XI full of the academy protégés and glittered with the twilight year players such as Pedro could provide the perfect decoy as Chelsea work on their bigger marathon heist.
Come the knockout rounds from February onwards, most of the millions may have been drained from the Premier League bank and should nerves be held in the run-in, the crown shouldn't be too far off.

And that's the crossroads. Do Chelsea have a squad capable of juggling both? Will Sarri be cautious and opt for the league or will he gamble and go all in on the Europa along with the league. As the blueprints are being drawn for heist night beginning in August, the Europa League will prove to be an important variable in the planning.

Maurizio Sarri wants Chelsea to have fun. Normally, a soulless stadium clustered with quiet drones of "Chelsea" and a lazy following of the cult of the manager, Sarri's transformation of the Bridge from House of Glum to House of Fun includes this new heist movie.

The Europa League may provide a distraction, but it takes a genius to use it as a decoy- to experiment different line ups, to analyse potential first-teamers and to perform politics diplomatically (assuring game time for all). Either way, the fun may be found in Chelsea's search for their soul as well as their trophies.

The Drifters famously sung Saturday Night at the Movies. The 2018-19 season promises to be a whole load of fun but with a large portion of the action on a Thursday night at Chelsea, they were right about one thing: "Who cares what picture you see?"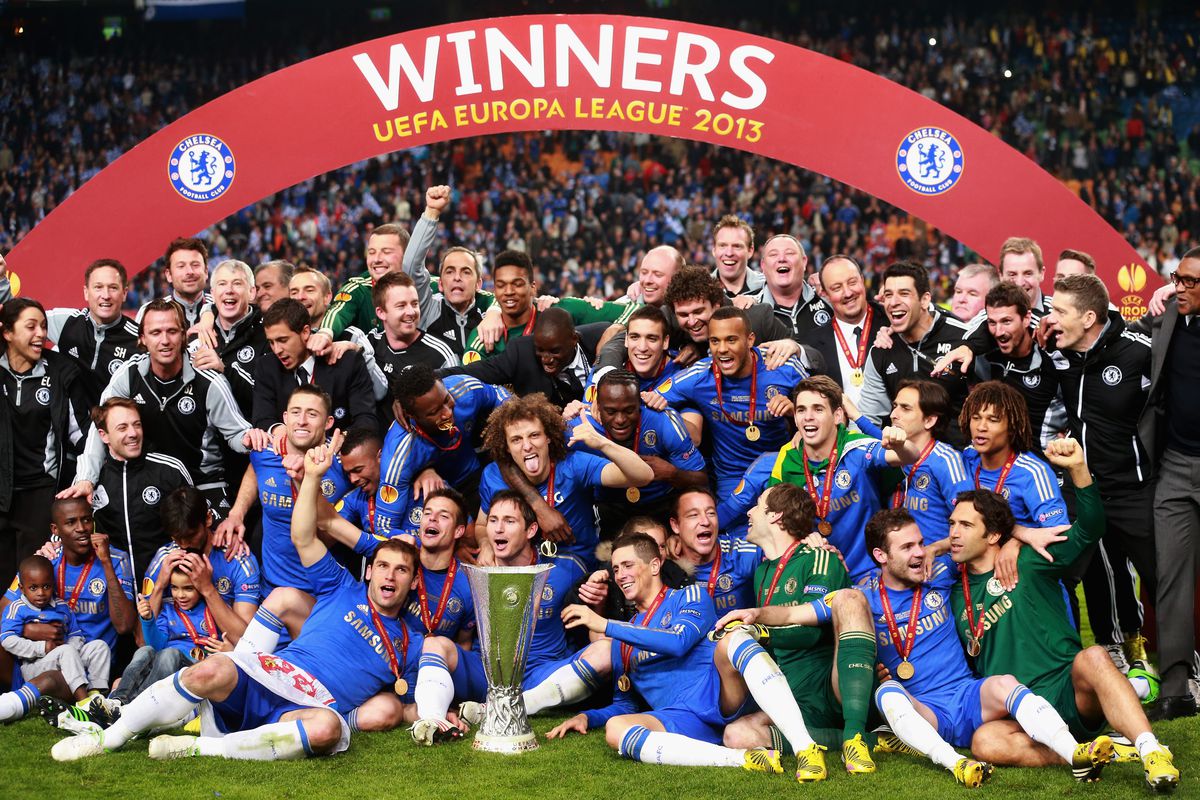 Europas and Dreams: Chelsea can use the Europa League as a decoy, which may be key to pulling off their Premier League title heist. All else fails, they will have to win it like they did in 2013.

All For Our Chelsea

Formed as the state of Nevada's official motto in 1886, the interpretation of 'All For Our Country' can be multifaceted.

What is all? What is ours? What is a country?

It's estimated that Chelsea have around 63.5 million followers on all mediums of social media as well as matchday going supporters too. That's around 10 million more than the population of South Korea.

You could say therefore that Chelsea have all embodiments of a country. We are all bound by intrinsic values of ritualism alongside all of us living and dying with the club through their peaks and troughs; from Munich to Amsterdam, from hubris to humiliation, from Mourinho to Grant.

Chelsea's planned heist this season isn't just a team effort. It's a country's effort to satisfy the millions around the world, to finally unite them under football's umbrella. In order to do that, they'll need to keep some of their most valuable casting crew for the cut.

Step forward, Eden Hazard. King of the Chelsea Country. With the Belgian, comes creativity, organised chaos and full throttle football. It would be apt for him to be the protagonist in this new edition; he has the perfect backstory of being shackled in Roman's Nine (The Jose Mourinho reboot) and was driven to the point of contemplating leaving at the end of Roman's Eleven. Roman's Twelve offers him redemption, revitalisation and a rekindling of the love that brought him to Chelsea in 2012.

With Hazard, Chelsea can pull off anything. That's always been the case. Hazard's selfless heats of sacrifice for the team, giving all for our Chelsea, can finally be repaid under Sarriball- the brand of football Hazard has yearned for for years.
Without Hazard, Chelsea's heist is off. His exit would spark a remarkable sea change in the club; they become a club who wield to the elite rather than be the elite, they lose their best player of the Abramovich era, they lose a pillar in the dressing room…they lose the one player who can make something out of nothing. The player who can journey through dead ends- gone. Why go into a heist when you don't have the one of the best safecrackers in the world?

Indeed, to keep Eden Hazard will be an affable way of the Chelsea hierarchy- who seem disconnected with their countrymen- of showing that they (like Hazard) are willing to serve the Nevada motto rightly: giving all for our Chelsea.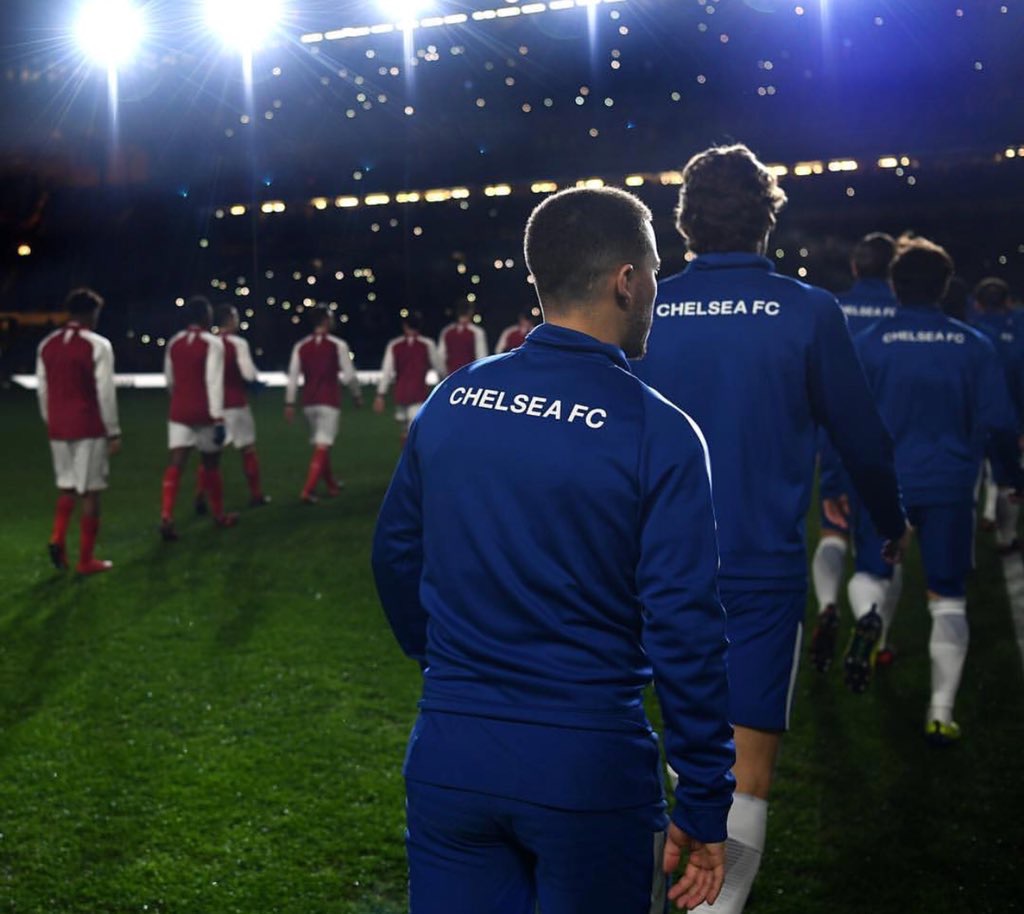 All for One: Chelsea must keep Eden Hazard to stand any chance of pulling off an unlikely title victory. Every blockbuster film needs its blockbuster cast.

Roman's Twelve
"Reports of my death have been greatly exaggerated."

- Mark Twain

To some Chelsea fans, Antonio Conte's departure and Chelsea's annual summer descent into chaos meant it was terminal for the club's current state.
It's happened before and still Chelsea live.
Chelsea aren't dead (yet) and nor they ever will be. No matter how damaged, bruised or broken they are, they'll still be there in the shadows. Plotting.

In the brooding thickening mist of the chaos, blueprints and battle lines are being drawn by Chelsea's triumvirate: Roman Abramovich, Marina Granovskaia and Maurizio Sarri.

Schematics of the Etihad, the Emirates, Old Trafford, the New White Hart Lane and Anfield have already been exchanged. The casting crew is being written down frantically, as are their roles. Arrows on a blank pitch are being drawn. Calendars coated in a disorganised rainbow of highlighter.
The money is being shown, the Europa League decoy is in place, the casting crew of stars both past and present are being strapped into their chairs for script reading.

Roman's Twelve begins to air in August 10th in Huddersfield of all places.

Armed with their first attacking manager in nearly a decade, a new lease of life in the transfer market and with every odd against them, Chelsea's heist is on.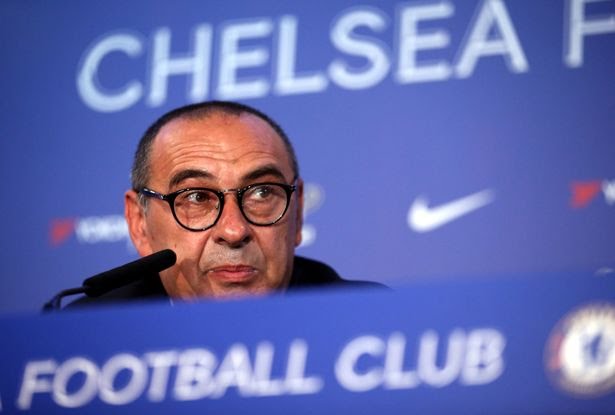 Armed and Dangerous: Roman's Twelve will be led by Maurizio Sarri, who promises "100% hard work, 90% fun". Armed with football admired by Pep Guardiola, he's already dangerous to top six rivals. The heist is on.

Photo: Getty