Scouting The Best Youngsters At The Sudamericano U-20
The South American Youth Football Championship is the South American qualifiers for the Under-20 World Cup – this year to take place in Poland. Only South American and African nations have yet to qualify , and it's time for a hopefully brilliant tournament as usual.
While there will be tons of revelations in this year's edition as there always is, here is a list of some of the most highly rated youngsters from each country, as well as a small preview of what is expected of each team.
Argentina
It is difficult to see Argentina as favourites for this tournament given how the past few youth competitions have gone for them. However, that doesn't mean they don't have talent. This could arguably be their best U20 side since 2015, where they walked the Sudamericano U-20 before going on to disappoint in the World Cup. Could their talent pull them through?
Players to watch:
Gonzalo Maroni
Club: Talleres de Córdoba (Argentina)
Position: Attacking Midfielder
Age: 19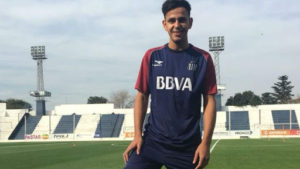 Maroni was brought in at the last minute to replace Ezequiel Barco, who was going to be the main star for Argentina in this tournament before succumbing to injury. However, Gonzalo isn't a bad replacement. They may not possess the same style, but Maroni has a starting role at Talleres. And while Talleres is stacked with young talent, Maroni is amongst the standouts, alongside forward Nahuel Bustos.
His main strengths are his decision making and execution. The 'mediapunta' has other traits, such as dribbling and off-the-ball movement, and his ability to successfully pick out the correct pass makes for quite an intelligent playmaker.
Pedro De la Vega
Club: Lanús
Position: Left Winger
Age: 17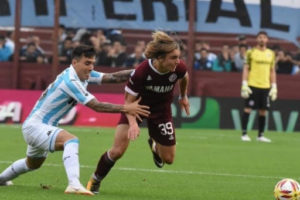 After reaching the Copa Libertadores final in 2017, Lanús had a poor 2018, forcing them to look at their academy for solutions, and from there came Pedro de la Vega.
At 17 years old, he'll surely be one of the youngest players in the competition. For a good reason, he was picked this soon for Argentina, as was a revelation for El Granate this past Superliga season. He's still raw as he's racked up zero goals and assists for Lanús, but at his age, the important thing is to develop and show your talent. This is his big chance to get the numbers and impress.
His willingness to drive forward and intimidate defences, along with good dribbling, is what he's shown so far to convince the nation that he's one of the top prospects at the moment, and now it is up to him to put that talent to good use.
Facundo Colidio
Club: Internazionale Milano
Position: Striker
Age: 19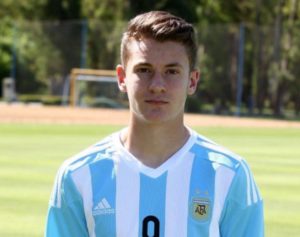 Facundo is a Xeneize product, but he was snapped up by Inter Milan for €8 million, and is the current starting forward for the youth side, having played several UEFA Youth League games and of course the Primavera championship.
Perhaps one of the lesser known players in his native homeland, he likely won't be starting in the tournament as Maximiliano Romero is ahead of him in the pecking order. However, he is very talented, and if he is to come off the bench, he could be a real revelation depending on the minutes.
Good in the air, with a good first touch, and with impressive torso strength to hold the ball up to bring other attackers into play during counters, Colidio is a complete forward, and he's one to keep an eye on if Argentina are to qualify for the U-20 World Cup.
Bolivia
Bolivia are probably the team least likely to win the tournament. Not many locals have faith in the team and that's because it's a technically limited team that relies on tactical discipline to grind out results.
However, this is still an exciting tournament for the Bolivians, as most players play in the top flight. This is a good chance for them to showcase their talent, and perhaps get a move to a bigger league, or guarantee a starting spot for their current teams.
Players to Watch:
Bruno Rivas
Club: Oriente Petrolero
Position: Goalkeeper
Age: 18
Starting in the local academy of Tahuichi, the same institution that brought us some of the Bolivian greats from the 1990's, Bruno Rivas soon made his way to Oriente Petrolero. While not a starter for his club, he is one of the backup choices and could be expected to make a breakthrough in his club at some point soon.
Bolivia's strongest point has often been goalkeepers, with the likes of Romel Quiñonez and Carlos Lampe impressing in the past. Bruno Rivas has highly impressed locals in both youth and reserve matches, and given the likelihood that Bolivia will deploy a defensive game, he'll have his work cut out for him.
Ramiro Vaca
Club: The Strongest
Position: Right Winger
Age: 19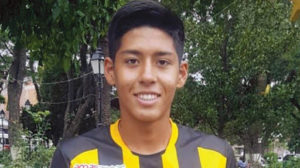 The Tarija-born man made his move from his hometown team Club Quebracho to The Strongest, and while he hasn't appeared a whole lot for them, he's had some international experience already.
He has already been called up by Bolivia's first team in the past, for the friendlies against Curaçao. Even if he didn't get a minute, it speaks volumes about his talent. He's also been in Libertadores matchday squads, particularly at home and away to Peñarol. He's racked up 230 minutes in total in domestic appearances for The Strongest.
Erick Cano
Club: Aurora
Position: Left Winger
Age: 19
Having made 19 appearances for Aurora, Erick Cano is a steady player. He's perhaps the most experienced of the 3 mentioned in a professional environment and even has a goal to his name.
He's a very quick left winger. He's good at beating his man on a 1 on 1 as he does well outpacing them. The downside is his technique is a bit lackluster, as his shots and passing aren't very good. Just have him run at the defence during counters and he'll do his job.
Brazil
Vinícius Júnior and Paulinho were not released by their clubs to play in this tournament, so those will be two big misses in Chile over the next few weeks.
Still, even without those two, Brazil are still undoubtedly the favorites to win this tournament. They have the same midfield problems they've always had, but they excel in attack and defense, quality wise, they're miles ahead of the rest.
Players to watch:
Rodrygo Goes
Club: Santos
Position: Winger (can play on either flank
Age: 17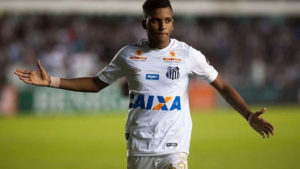 Signing for Real Madrid for €45 million, similar to Vinícius, Rodrygo is nearly as talented as his compatriot, if not more.
He's a very versatile forward, being effective pretty much anywhere in attack, except perhaps as a number 10. He's your typical Brazilian winger: fast, lots of flair and great dribbling, contributing the same "samba" style that Brazil has always had.
Rodrygo is nothing we haven't seen before, but that does not take any qualities away from him. He is the future of Brazil's attack, and for those who haven't gotten a glimpse of him, don't forget to check him out here. You won't regret it.
Jonas Toró
Club: São Paulo
Position: Left Winger
Age: 19
Similar to Argentina's Colidio, he's not a well-known name as he has not yet debuted for the first team. However, he was the star player in the Copa do Brasil U-20 for São Paulo for several years, and he's another one who could go on to become a real revelation.
Toró plays on the left wing and is more of a narrow inside forward contrary to Rodrygo, who loves to hug the touchline. Jonas is a great dribbler, preferring to tuck in rather than go out wide, making him almost a secondary striker. This suits him well as he's also a good finisher and a very good goalscorer.
Vitão
Club: Palmeiras
Position: Central Defender
Age: 18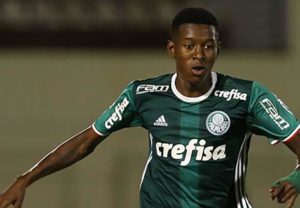 Sometimes, Brazil's central defenders don't get as much respect as they should due to being overshadowed by the overwhelmingly excellent Brazilian full backs and attackers. Still, in each generation, Brazil have produced quality defenders, from Lúcio to Thiago Silva to Marquinhos.
Vitão could be next in line. He's a tall centre back with great positioning, and is good at playing the ball out of defence. He's not as athletic as he should be, but that will improve with time.
Chile
Many Chileans feared the upcoming generation would not live up to the one that won Copa América in 2015 and 2016 – and while young revelations can prove many wrong, this new crop of talents doesn't quite give the feeling of a new golden generation.
Chile are one of the underdogs to win the tournament, but they have a few decent forwards who may be able to mark the difference.
Players to Watch
Marcelo Allende
Club: Necaxa
Position: Attacking Midfielder
Age: 19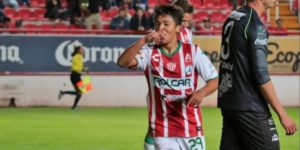 The captain of this Chilean team, Allende has been through the ranks, and he got his move to Mexico after impressing in the U-17 World Cup in India almost two years ago.
He often plays behind the striker, but can also play wide as his dribbling and delivery are impressive. He's a supporting striker who doesn't bag many goals, but he does create chances.
Nicolás Guerra
Club: Universidad de Chile
Position: Striker
Age: 19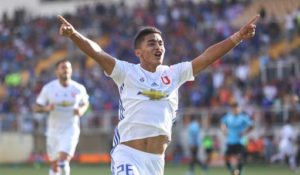 Guerra plays ever so often for Universidad de Chile, and has quite a decent tally to his name. In 14 games, he has 4 goals and 2 assists, certainly not bad for his age.
He's a quick runner and a tricky dribbler, and he knows where to run to create opportunities for hm on goal.
Iván Morales
Club: Colo-Colo
Position: Striker
Age: 19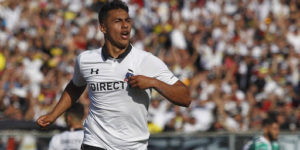 Playing for Guerra's U de Chile rivals, Colo Colo, the Copa Libertadores quarter finalists are arguably the biggest team in Chile. Morales however, is a bit different to Guerra.
He has fewer appearances and is a more limited forward, but he does know how to score goals. A trademark poacher.
Colombia
Colombia are usually hit-or-miss in these tournaments, so it's hard to tell what they have in store for us. Always full of talent and home to one of the finest leagues in South America, this exposure to professional football will have tested many of these youngsters at a decent standard.
Players to Watch
Carlos Cuesta
Club: Atlético Nacional
Position: Central Defender
Age: 19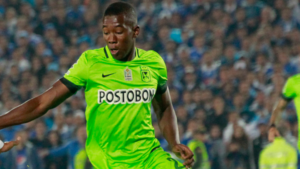 Probably the biggest standout from this Colombia team, he also participated in the last U-20 Sudamericano. Cuesta broke into the Nacional team in 2016, and rotated between the first team and the reserves.
Cuesta will have the large task of keeping the backline stable, an issue Colombia had with the starting center backs in the last Sudamericano. Perhaps now with a talent such as Cuesta, things will be different.
Andrés Balanta
Club: Deportivo Cali
Position: Defensive Midfielder
Age: 18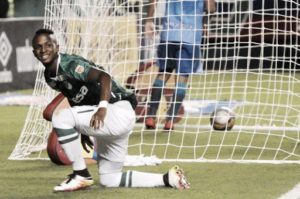 He's a versatile defensive midfielder from Deportivo Cali in the west of Colombia who can also play in central defence. He's made a similar number of appearances to Carlos Cuesta, and is highly rated by locals. He'll be aiming to impress for Colombia in order to consolidate a spot in the Deportivo Cali first team.
He's a great ball winner, and while he could perhaps work better as a defensive midfielder to take advantage of his work rate, he might also have a future as a central defender.
Iván Angulo
Club: Envigado
Position: Forward
Age: 19
Angulo is a quick, skillful forward from the reputable Colombian academy Envigado, also known as the club that spawned the likes of James Rodríguez and Juan Fernando Quintero.
He has 1 goal and 2 assists in 10 appearances, and he has played both as a central forward and as a winger.
Ecuador
Ecuador always churn out talented youngsters, but they never succeed in youth tournaments. This time, they might fall behind due to stronger opposition, but as always, they will give it their all, and with the right mentality, they have every chance to make a name for themselves.
Players to watch:
Gonzalo Plata
Club: Independiente del Valle
Position: Left Winger
Age: 18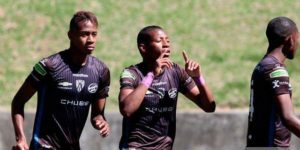 Independiente del Valle are a recently successful club with lofty aspirations. They came close in 2016 to winning the Libertadores, reaching the final. Funnily enough, this is the closest they've come to winning a trophy, save 2007 and 2009, when they finished top of the third and second divisions in Ecuador.
Del Valle have found this success due to scouting good young footballers and developing them well. Gonzalo Plata is no exception. The young left winger is a left-footed inside forward, and he's even been linked to Barcelona B. He was key in the Clausura with his team, and he'll surely be looking to kick off his career even more to showcase his talent in this tournament.
Leonardo Campana
Club: Barcelona SC
Position: Forward
Age: 18
Campana is just 18, but he's already caught the eye of European teams thanks to his goalscoring. Around mid-2018, he had trials with Borussia Mönchengladbach, but he returned to his native homeland afterwards.
While not yet a key player for his club, he can gain his chance to get more game time or even get a move abroad.
Exon Vallecilla
Club: Aucas
Position: Central Defender
Age: 19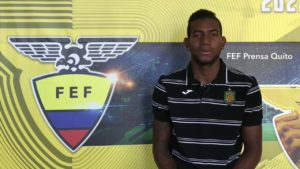 Born in Esmeraldas, the footballing capital of Ecuador, Exon Vallecilla has gotten more game time than Campana, and will certainly be an important asset to Ecuador's campaign. The central defender has gotten a few starts, but he's failed to be a mainstay in the XI.
He's joined Aucas for the upcoming season, but a good campaign may make that a short spell at the club.
Paraguay
Like the old saying goes – never rule out Paraguay! They always have talent, and while they never go into tournaments as favorites – they have the potential to surprise. Despite this, they seem to be very hit-or-miss, but in a "hit" situation, they can be a force to be reckoned with.
Players to Watch
Hugo Quintana
Club: Olimpia
Position: Central Midfielder
Age: 17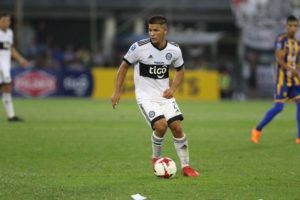 Quintana was part of Olimpia's title-winning team, making a handful of appearances off the bench, but it was his performances for the youth teams and the reserves that won him the best young player by the APF in 2018.
The central midfielder is only 17, but as of the country's most exciting prospects, the award-winning midfielder is one to keep an eye on.
Iván Franco
Club: Libertad
Position: Striker
Age: 18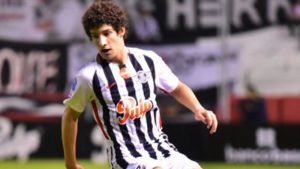 He scored 7 goals last season in the league, quite impressive for only 18. With professional experience, he'll likely be the starting forward for Paraguay in this tournament.
He showed real flashes of potential in the Copa Libertadores clash with eventual finalists Boca Juniors. Libertad may have lost convincingly, but Franco certainly impressed fans and coaches alike.
Alexis Duarte
Club: Cerro Porteño
Position: Central Defender
Age: 18
Paraguay without solid central defenders quite simply isn't Paraguay. They were founded upon a very defensive and dull style, albeit an effective one, with Paulo da Silva and Carlos Gamarra going down as legends for the nation.
Alexis Duarte has struggled to break into the Cerro Porteño first team, but he's considered one of the hottest prospects in Paraguay to have not yet debuted. Should he start, this is a great chance to impress his coaches.
Peru
There seems to be a basic formula for Peru in the U20. They often qualify out of their group, and then fall short when they have to face better opposition. In recent times, only in 2013 have they even been close to qualifying for the U-20 World Cup.
However, after a very disappointing attempt in 2017, they have come back stronger and have one of their better squads in years. Most footballers are shining in the Peruvian top flight, and some have even become key players for their teams, something that couldn't be said in the past.
Players to watch
Jairo Concha
Club: Universidad San Martín
Position: Central Midfielder
Age: 19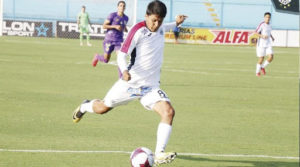 Concha was a revelation to most last season when he made his career debut. He immediately took the responsibility of being the star man of a young USMP side after a few excellent performances in the start of the season. Despite a loss of form in the middle, he regained it near the end and showed why he is perhaps the brightest youngster in Peruvian football at the moment.
He usually plays deeper in a box-to-box role, but he can also play as a number 10 in a more advanced role. At times, he has even operated on the wing, and while he has been effective there, his best roles are centrally.
Marcos López
Club: Sporting Cristal
Position: Left Back or Left Wing
Age: 19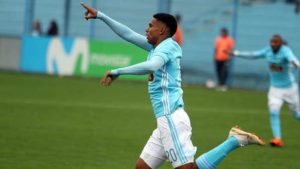 While it is common for natural left backs to try their luck in a more advanced role, it was a trend last season in Peru. Everyone was doing it, and most of the time, it didn't work out very well.
The exception was Marcos López, who took on the role with maturity and ended up benching Flavio Gómez, another young Peruvian winger who was having quite a good season.
López' best trait is off-the-ball movement and positioning. He's always in the right place in the right time, and he scores plenty of tap-ins. His communication is also excellent as he seems to understand perfectly where his teammates are going to move.
His dribbling and shooting are also quite good, but his intelligence truly makes him stand out.
Oslimg Mora
Club: Alianza Lima
Position: Right Winger
Age: 18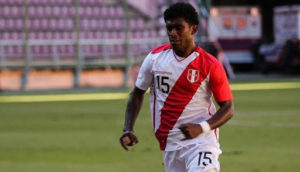 One of the brightest young talents in Peru, Mora still hasn't gotten a minute of playing time in the Primera División.
He has a real point to prove in the U-20 Sudamericano. He has been a part of manager Daniel Ahmed's setup for a while now, and to put it simply: put him on the right wing, and he will wreak havoc. He has torn apart the reserves division and has done well in friendly tournaments as well, such as the Copa Mitad del Mundo hosted in Ecuador.
If he wants to get a chance at his boyhood club, chances are he'll need to impress Miguel Ángel Russo first, and this is exactly his opportunity to do so.
Uruguay
Uruguay can never be ruled out – they have a fighter and spirited football culture with a very difficult football style to counter. The defending champions will look to fight for the title again with new talent to impress as they always do.
Players to watch
Nicolás Schiappacasse
Club: Rayo Majadahonda
Position: Forward
Age: 19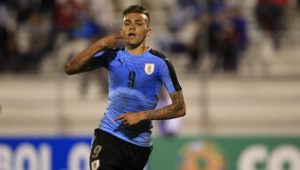 He was a part of Uruguay's last U-20 squad, and was even a starter at only 17 years old. It's no secret he will look to impress yet again. Schiappacasse was disappointing in the U-20 World Cup, but sensational in the Sudamericano. He will look to repeat his performance in this tournament, in order to turn heads at his parent club Atlético Madrid.
Juan Manuel Boselli
Club: Defensor Sporting
Position: Centre Forward
Age: 19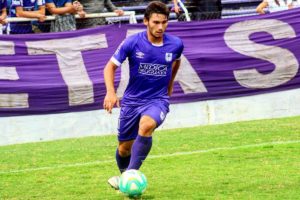 Defensor Sporting have been by far and away the best academy in recent years for Uruguay, and Juan Manuel Boselli seems to be the next big prospect from it.
Playing a somewhat deep role for the team, Boselli will be another one to watch. In the 82 minutes he played during the 2018 Copa Libertadores, he's managed to get 1 assist. It should also be mentioned he has Italian as secondary nationality, making European access a lot easier.
Sebastián Cáceres
Club: Liverpool de Montevideo
Position: Central Defender
Age: 19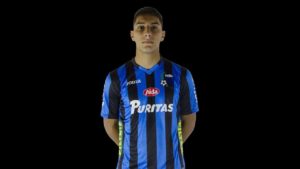 Having played over 1,200 minutes in the Uruguayan Primera División, Cáceres has already gotten plenty of exposure to top-level football. He stands 1,80 metres, and while Uruguay has another promising crop of center backs emerging, Cáceres could certainly become a starter for La Celeste. Just like Paraguay, it wouldn't feel right excluding a defender from a country with such a historic tradition as Uruguay, and Cáceres is the top pick in that category.
Venezuela
Venezuela surprised everyone at the last Sudamericano U20, and then continued to defy the odds at the Under-20 World Cup by reaching the final before losing to England. There are a few players left over from that championship that will be participating in another U-20 tournament.
Venezuela is one of the fastest growing footballing nations in the world, and they don't seem like slowing down. It might be tough to see them as favorites this time around, but they'll be keen to surprise us yet again.
Players to watch:
Samuel Sosa
Club: Talleres de Córdoba
Position: Left Winger
Age: 19
After impressing for Táchira in few Libertadores appearances, Talleres de Córdoba, who have an abundance of young talent, decided to sign Sosa. While he's not playing a whole lot, he did very well in Venezuela before making the step up and is often touted as one of Venezuela's hottest prospects.
He was part of the U-20 finalists in 2017, but wasn't one of the star players. Today, he is older and will be one of the key assets for La Vinotinto in this tournament.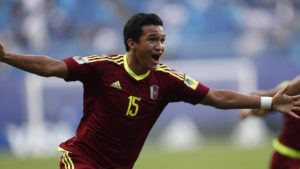 Jan Carlos Hurtado
Club: Gimnasia la Plata
Position: Striker
Age: 18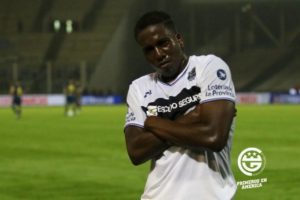 Also a part of Venezuela's finalist squad 2 years ago, Jan Hurtado very similarly came from Deportivo Táchira. Instead of Talleres however, he made the move to Gimnasia la Plata under Pedro Troglio, who led them to the Copa Argentina final.
So far he has 1 assist in 363 minutes in the Primera. Expect Hurtado to be La Vinotinto's talisman for this tournament.
Christian Makoun
Club: Juventus
Position: Central Defender
Age: 18
Also a part of Venezuela's finalist team, Christian Makoun instead took the route to Italian giants, Juventus, and he currently plays for their under 23s. He'll be vital for Venezuelan's stability at the back. In the last tournament, it was Nahuel Ferraresi who held it down at the back. Now, all eyes will be on Makoun to see if he can replicate Ferraresi's feat.
By: Brian Bertie
Photo by Ricardo Nogueira/Getty Images