The Curious Case of Backup Goalkeepers
Tomasso Berni at Inter Milan, Rob Green at Chelsea, Scott Carson at Man City, Lee Grant at United, and now Joe Hart at Spurs, are just some of the back-up keepers that have found themselves at top clubs, whether by talent or circumstance. 
In almost all of these cases, the third keeper remains well below in the pecking order between the sticks. In the case of Berni, Carson and Green, their spells barely saw them feature, with Berni, for instance, holding a disciplinary record of two red cards, despite never making an appearance during his six years with the Nerazzurri. Interestingly enough, his current contract runs out at the end of this August. In what has been a curious turn of events over the past week, Spurs picked up City stopper Joe Hart on a free transfer, while the Manchester club extended Carson's loan for another year.
Now, if we are to examine these moves further, the backup situations at the North London and Etihad Stadiums have never looked more complex; Dutch keeper Michael Vorm is still on Spurs' books, even as his spot has been usurped by Paulo Gazzaniga in recent years; meanwhile, City have just seen Claudio Bravo join Real Betis and have named the returning Zack Steffen as Ederson's back-up.
As a result, Carson's, and indeed, Hart's minutes at their respective clubs next season are up in the air. Yet, for two prime reasons, these transfers make sense for all parties.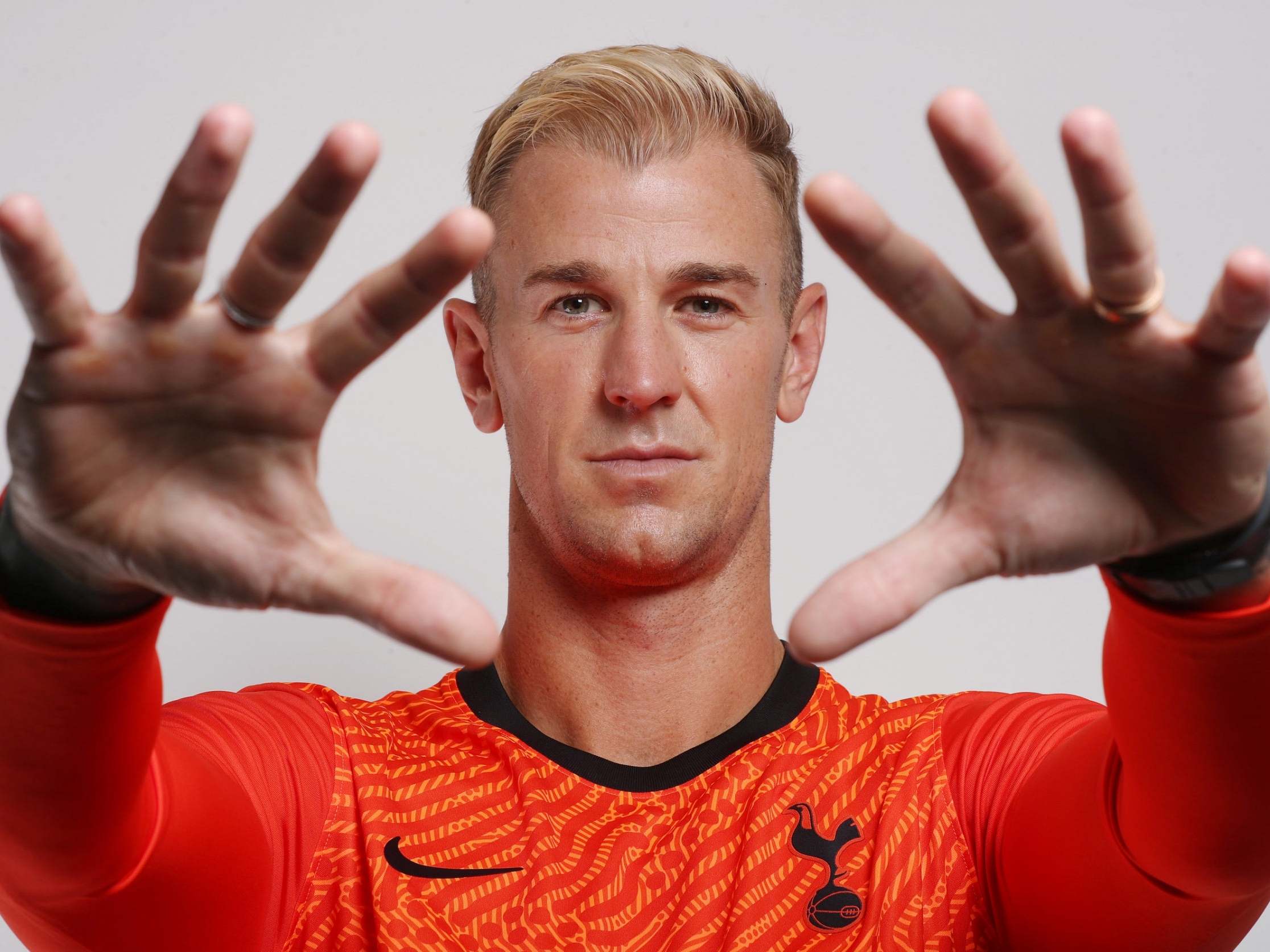 Photo: Tottenham Hotspur via Getty Images
From a professional standpoint, a squad player role represents a final pay day, a conclusion to their long careers, something that's particularly true for Carson. The 34-year old, who made his debut for Leeds as a teenager, has had a journeyman career since. Hart, meanwhile, also a former England international, came through the youth ranks at City, making his debut for the side aged 19, under Stuart Pearce in 2006, before heading out on loan. 
For the clubs, the considerations range from experience, a proven safe pair of hands, and in some cases, a homegrown quota, which might explain why the pair find themselves in their current surroundings. In fairness, Hart is a year younger than Carson, so perhaps City should have held on to the former England number one? (Though Pep Guardiola may have some answers on the subject.) But sometimes, these movements defy discernible logic.
In the red half of Manchester, Lee Grant found himself swapping rainy nights in Stoke for the Theatre of Dreams in 2018. Now 37, the Derby academy stopper looks set to stay put at Old Trafford after signing an extension to keep him at the club till the end of the 2020/21 campaign. In the case of Grant, the competition between the sticks has been in the form of a shaky David De Gea and a somewhat reliable Sergio Romero. Yet, during his spell at Old Trafford, Grant has seen limited minutes for the Red Devils, either through injury, a lack of confidence or his uninspiring performances.
Across Europe, Barcelona's keeper situation has been the subject of much discussion, particularly after that shambolic result. In 2016, as Claudio Bravo moved to City, the Blaugrana brought in Cillessen from Ajax, as back-up to German stopper Marc-André Ter Stegen. In his three years at the Camp Nou, the Dutchman put in a string of impressive displays. Despite that, in 2019, the NEC youth product was replaced by Valencia's Neto. Amid this, one player who has been largely neglected is Iñaki Peña.
The Spain U-21 international, who is yet to make an appearance for Barcelona's senior team, has proven himself in the UEFA Youth League, registering eight clean sheets in 10 games, while only conceding six goals. If Barcelona do let Neto go, as Transfermarkt suggests, Peña may just get his chance in the upcoming season, something that may put him in contention for a spot at the World Cup, if not the Euros (or Olympics) next summer. 
All in all, being a goalkeeper is not an easy task by any means— the chances are ever so precious, errors costly, and at the top level, competition intense (think Victor Valdes and Spain). As Football Extraaa host Arpit Sharma put it after Barcelona and City's recent collapses, "who wants to be a keeper?"
By: Manan Bhavnani
Featured Image: Reuters / Getty Images