Toulon Tournament: Match 1: England-Japan
With England winning the past three editions of the Toulon Tournament, the premier U-22 tournament in football, you'd be forgiven for thinking they could muster the pressure of Japan on opening day. Think again.
While England went ahead 1-0 early on through a swooping header by England captain Trevor Chalobah, Japan, the better side from start to finish, eventually came back and won thanks to two headers by Takuma Ominami and Yoichi Naganuma.
England's struggles
There were some head-scratching line-up choices via England manager Paul Simpson. Reece James, one of the best players in the Championship this season, did not play a single minute. Neither did Jayden Bogle, who has impressed for Frank Lampard's Derby County this season, or Jamie Shackleton, who made himself a lively presence for Marcelo Bielsa's Leeds United during the latter stages of the campaign. Neither did Eddie Nketiah or Joe Willock, who have done well in spurts for Arsenal, and Conor Gallagher, one of the key factors behind Chelsea's run to the UEFA Youth League Final, did not leave the bench.
England were better than Japan in terms of physicality, but not much else. With Tom Pearce, traditionally a center back, lining up as a left back, they failed to threaten Japan on the left flank. There was no real link between midfield and attack, which could've been solved by QPR's Eberechi Eze, although when he came in, he was fielded behind the striker, rather than a deep-lying role where he has often excelled. Instead, Dwight McNeil, who grew into the game during the second half, played in a deeper role after Eze's entrance.
England's attacking attempts were mostly carried out via long balls from the defenders into a hapless George Hirst, who was left isolated up top, or solo dribbles via Marcus Tavernier or McNeil, who eventually dribbled into a wall and lost possession.
England's standout performers
Rather than Tavernier, who impressed during last summer's U19 Euros, or McNeil, who is riding the wave off a breakout season at Burnley, England's most lively attacking threat came via West Brom's Kyle Edwards. Edwards often cut through Japan's midfield with quick dribbles down the right flank, and he won the free kick which eventually resulted in Chalobah's go-ahead goal, before being subbed off. While most of England's XI should be sent to the bench for Tuesday's game against Portugal, Edwards deserves to keep his place.
England's best performer was Chelsea center back Marc Guehi. While Chalobah scored and helped win aerial duels against Koki Ogawa, while also coming off his line to extinguish danger, his teammate for club and country was the most impressive performer.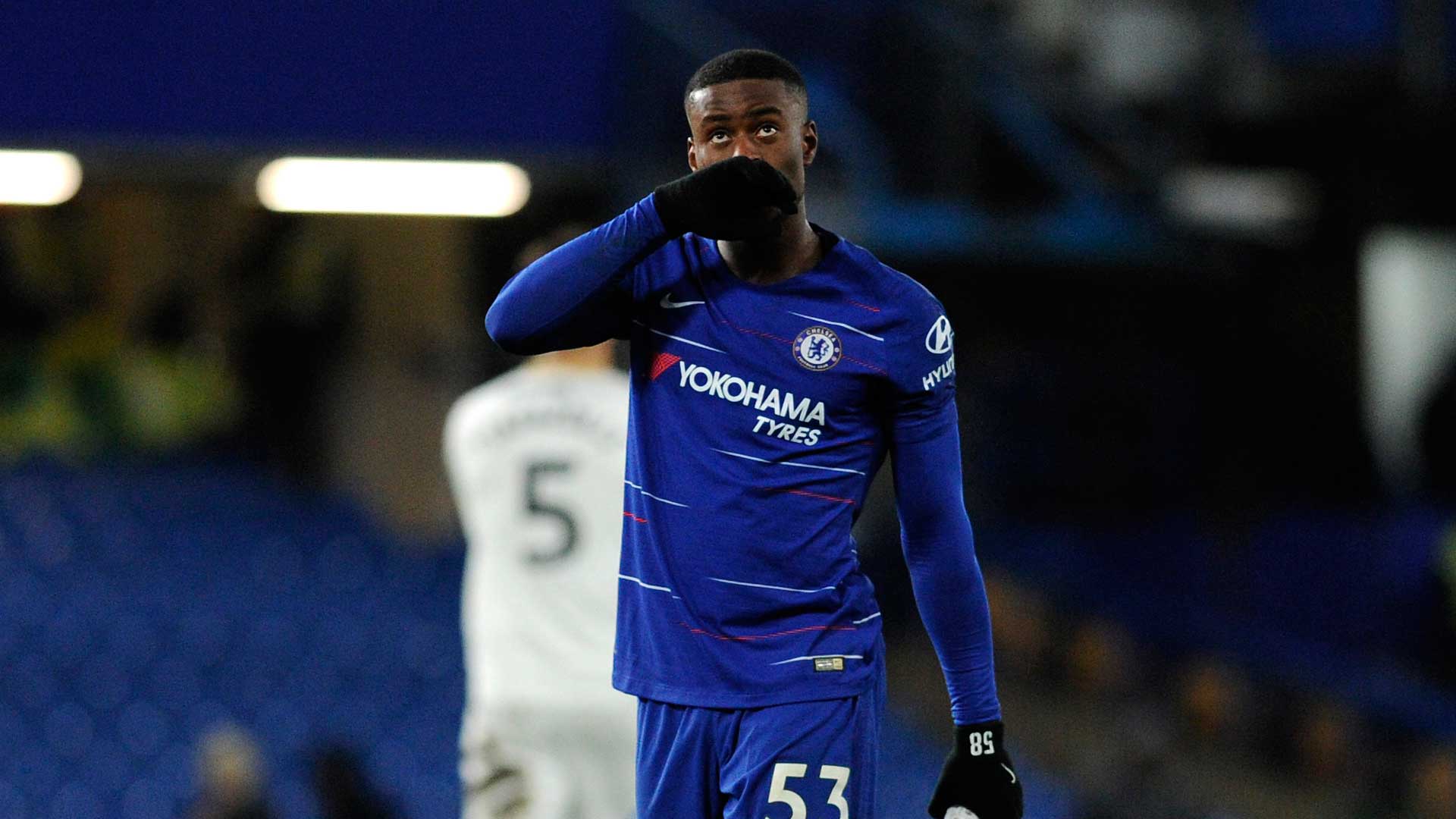 Photo: Goal.com
Guehi read the game well, closing down Japanese attacks, while also finding strikers further down the pitch. He was calm on the ball, escaping pressure with quick turns and dribbles, while also positioning himself well to see off Japan's threats. However, it would be Japan's players who emerged with the credit and the three points from today.
Japan's flawless football
Japan were thoroughly superior from start to finish, cutting through England's midfield with sensational one-touch passes and quick combination play. While England were happy to sit back and absorb pressure, they failed to mount any sustained threat on the counter, often recycling possession back to Japan. Brentford goalkeeper Ellery Balcombe did well to keep out a number of Japan attacks, although it was only a matter of time before Akinobu Yokouchi's side went ahead.
On the left flank, Kakeru Funaki got forward from his wingback role with ease and combined well enough to cause England danger, despite leaving a bit to be desired in the finishing aspect.
Japan's most impressive attacking threat came in the form of Tatsuya Ito, a diminutive playmaker plying his trade for Hamburger SV. After winning Bundesliga Rookie of the Year in 2017/18, Ito struggled for minutes this season, but if he keeps up performances like today, there will be more than a handful of clubs in for his services.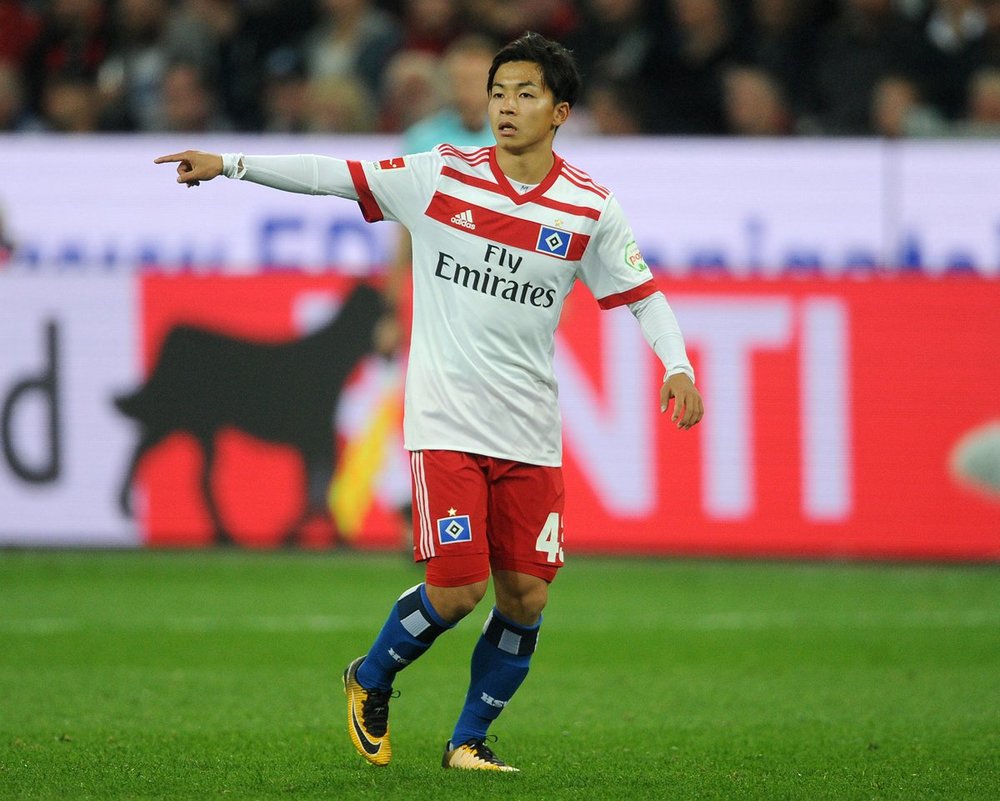 While operating from the left, Ito cut in to allow Funaki to roam into a wide position, while also receiving between the lines and picking out his teammates in advanced positions with inch-perfect, line-breaking passes. With a low center of gravity and a fine turning radius, he was elusive and precise in possession, finding his teammates with lovely through balls and diagonals.
In a just end to the opening match, Ito tormented England's defense and set up the winner. Receiving on the left, he held off Steven Sessegnon and Guehi before playing a delectable final ball. He hesitated on his run, turned to the left with a quick step-over, reversed his run and sold Guehi with a fake, before finding an unmarked Naganuma for the go-ahead winner.
Man of the Match
As lively as Ito was, the best performer today was Japan's Ao Tanaka. Alongside Keiya Shiihashi, who operated in more of a box-to-box role, Tanaka linked defense to midfield to attack, keeping things ticking in the center of the pitch for Japan.
At the beginning of the match, which started out as an even-handed affair, Japan slowly began to put their mark on the game thanks to Tanaka's control. He dropped deep to receive and distribute the ball, maintaining a steady flow of possession. He held off pressure from England's attacking midfielders, and quickly progressed the attack with one-touch passes and sharp decision-making.
Nonetheless, he didn't neglect his defensive duties either, breaking up possession and intercepting England attacks with steady positioning and alert movement. Furthermore, while England were stronger and taller, Tanaka got stuck in and won back possession with sturdy tackles. The 20-year-old regista read the game well and cut out trying passes from England, and on the ball, he was the conductor, directing the flow of possession as Japan mounted wave after wave of attack upon a deep block.
As the game furthered, so did Tanaka's influence, advancing the play with quick dribbles while also picking out his teammates with lovely diagonals.
All told, it was a game of one team versus eleven individuals. Japan were the underdogs going into today, but if you hadn't followed Toulon before this year, you'd have thought they were the perennial champions going against the shaky underdogs.
By: Zach Lowy