Toulon Tournament: Match 2: Portugal-Chile
In a far more even-handed affair than the opening match, Portugal and Chile contested for all three points during the second match of the first day of the Toulon Tournament. Chile scored early with a lovely header from Mathías Pinto, and they held onto the lead to preserve a 1-0 victory.
Perhaps the two most hyped performers going into today's encounter were captain Romário Baró, who just months ago won the UEFA Youth League with FC Porto, and Tiago Dantas, who has impressed in Benfica's youth teams. Both of them were hauled off at halftime after disappointing performances, and their halftime subs (Vitor Machado Ferreira and Marcos Paulo) helped change the game in Portugal's favor, especially the former.
Chile's early dominance
Chile held a disciplined shape off the ball, allowing both of Portugal's center backs plenty of time on the ball. However, neither Pedro Álvaro nor Gonçalo Loureiro exploited that lack of pressure to advance possession or find teammates in dangerous positions; instead, they tended to give the ball away with aimless through balls. This disciplined shape meant that Portugal failed to progress the ball through the middle, instead relying on solo dribbles via Félix Correia, who was Portugal's standout attacking threat from start to finish.
Portugal's standout performers
Correia was a constant threat, boasting speed, strength and quick feet to drive at Chile's defense. He used his physicality to his advantage off the ball as well, getting stuck in and winning back possession whenever he lost it. With elusive runs, good control of his limbs and impressive upper body strength, he consistently threatened Chile's disciplined defense, and it was no surprise that he was the first to test goalkeeper Gonzalo Collao with a powerful curling shot, to which Collao made a great save.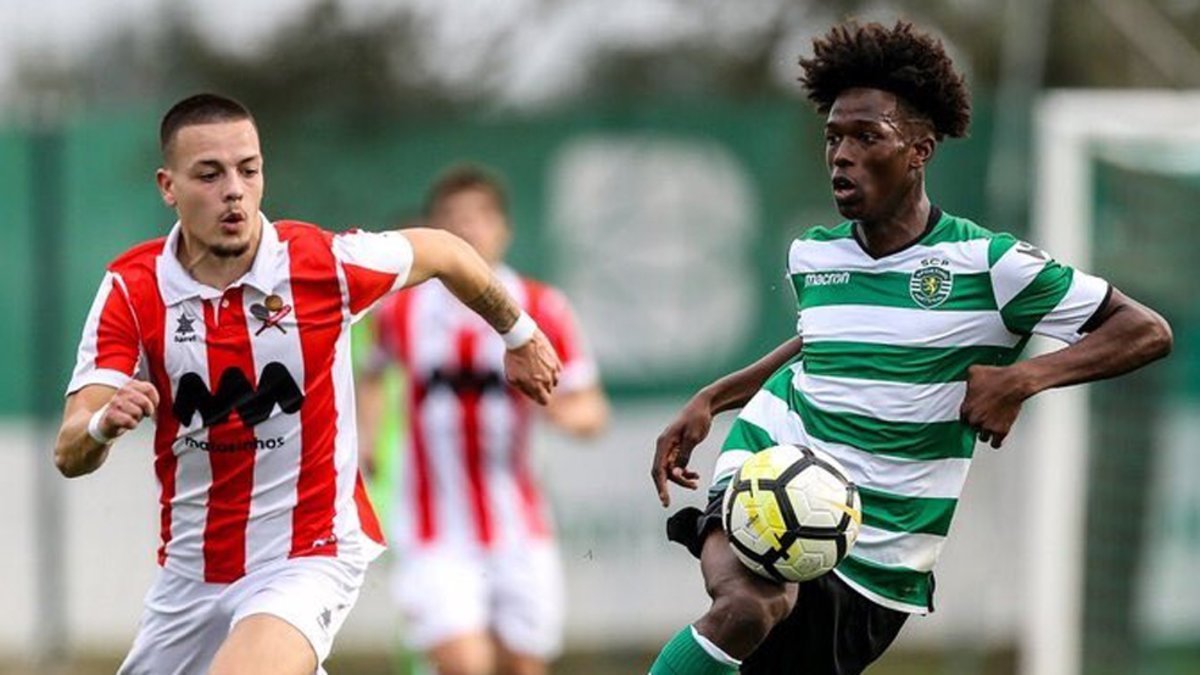 Correia started off in a central role behind Francisco Ramos. Ramos showed some interesting details with his strong tackling, quick turns, and comfortable moves to combine and advance into dangerous positions, even if he drifted too deep as the game aged. However, it was Sporting's Correia who was the brightest threat on the losing side.
At left back, Nuno Tavares positioned himself too further forward in the first half, perhaps an instruction from Portugal manager Filipe Ramos to allow the two center backs the maximum space on the ball. However, in the second half, he operated deeper in the first phase of possession, and as such, he became one of the most dominant performers in the match.
The Benfica defender calmly disposed of attacks with his overbearing physique and calm tackling, but it was in the attacking facets where he shined the brightest. With a combination of pace and strength, Tavares got into advanced positions and even troubled Chile's defense in the box. One second, he'd be in the first line of defense helping the center backs play out from the back, and two seconds later, he'd be in the other box, overlapping down the left flank and adding another threat for Correia to work with.
For all that Baró tried in the first half, his passes were too rusty and his tackles were too wayward that Ramos had no choice but to sub him off. In his place, Porto teammate Vitor Ferreira helped change the game. He picked up the ball from deep positions, danced past the pressure with his quick feet and superb turning radius, before breaking the lines with dribbles or passes. He tested Collao with a daring free kick, and in general, helped turn the tide in Portugal's favor. Along with Fluminense's Marcos Paulo, who threatened in attack as a second striker, Ramos' subs helped change the game.
Chile's standout performers
Nonetheless, it wasn't enough to equalize, as a resolute Chile side held on for the win. O'Higgins' midfielder Tomás Alarcón won the midfield battle against Baró, reading the game well and keeping Portugal from mounting any serious challenge from the middle. However, after halftime, it was captain Gabriel Suazo who took control of the midfield.
After a weak first half where he gave away possession with regularity, Suazo progressed the ball well and broke the lines with ease. Furthermore, he showcased his maturity and leadership skills, displaying positional awareness and a sensational work rate. As Portugal attacked with greater frequency, he managed to pick out Iván Morales and Mathías Pinto in advanced positions, who took advantage of Portugal's lessened compactness, yet failed to make them pay with a second goal.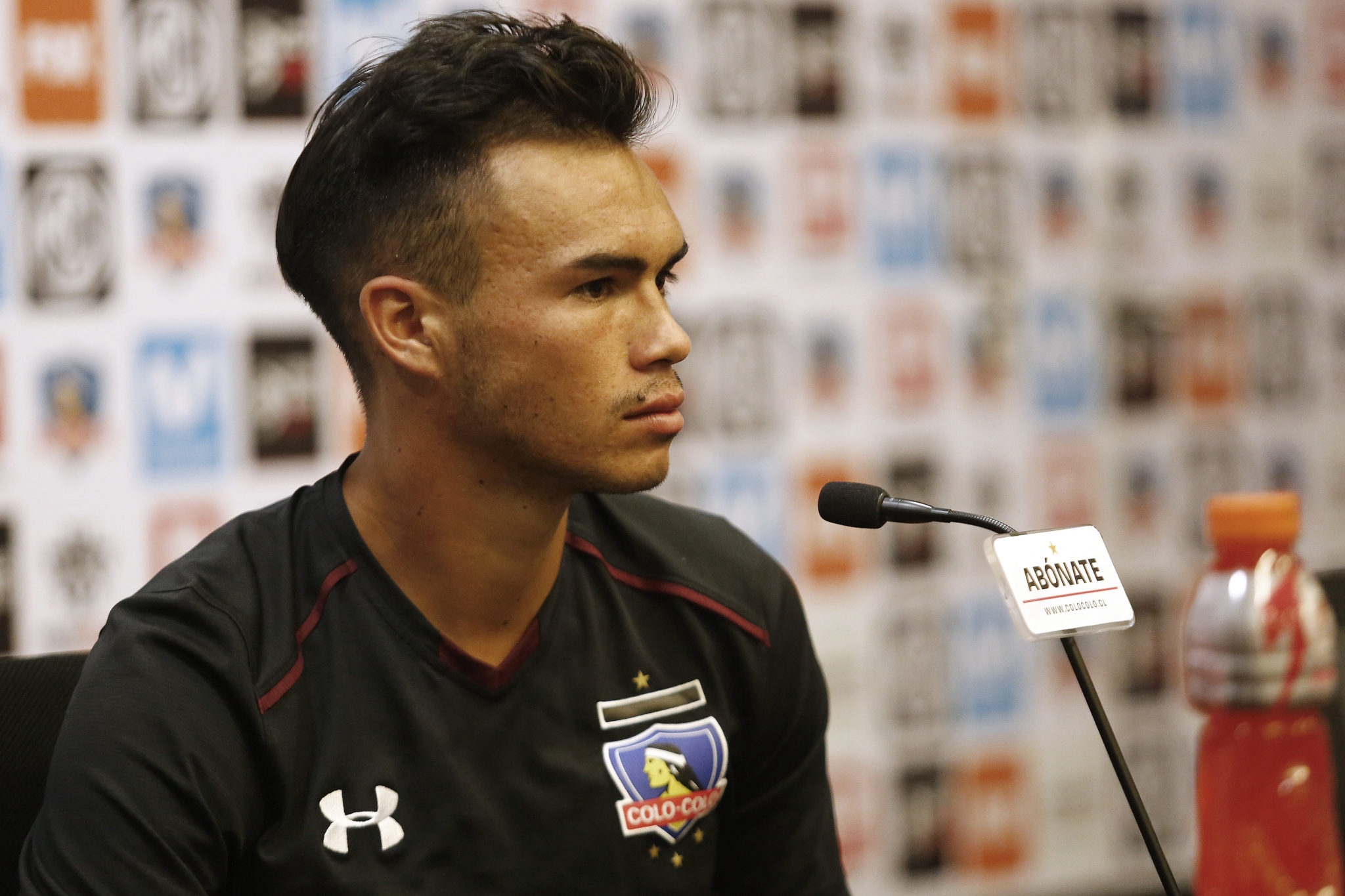 Even as Portugal threw on Umaro Embaló to find a goal, Chile held resolute, and it was in no small part to their captain's leadership. In fact, Chile could (and should) have scored another; Morales' goal was harshly called offsides, whereas Pinto missed an open goal as Portugal goalkeeper Celton Biai collided with Morales and later had to come off injured.
Man of the Match
Between Chris Richards, Brandon Servania and Paxton Pomykal, FC Dallas has played a crucial part behind the United States' run to the U20 World Cup Round of 16, but it appears Dallas might just have the solution for Chile as well. La Roja's finest performer from their opening match was diminutive playmaker Pablo Aránguiz, who arrived in Dallas last year.
Aránguiz set up the opening goal, but he was stellar throughout, picking out his teammates with ease, winning fouls with his sleek dribbling and change of direction, and dazzling defenders with his quick feet. He was deadly in possession, finding his teammates with precise through balls and line-breaking passes. Whilst combining with Ángelo Araos, he wandered across the pitch, aiming to receive in dangerous pockets of space before setting his teammates through. Chile won the game thanks to their disciplined positioning and harrying work off the ball, but they also impressed with quick, one-touch combination play, of which Aránguiz was at the heart of, constantly looking to cause danger.
By: Zach Lowy