Toulon Tournament: Match 3: France-Qatar
If you had tuned into this match without having any prior background information, you'd have thought that the French side were the 22-year-olds on the cusp of their prime, while the Qatari side were the precocious teenagers making their way up from academy-level football. In fact, it was the opposite. Despite being five years their junior, France dominated Qatar in each facet of the game, sending a strong message to the rest of the 11 teams.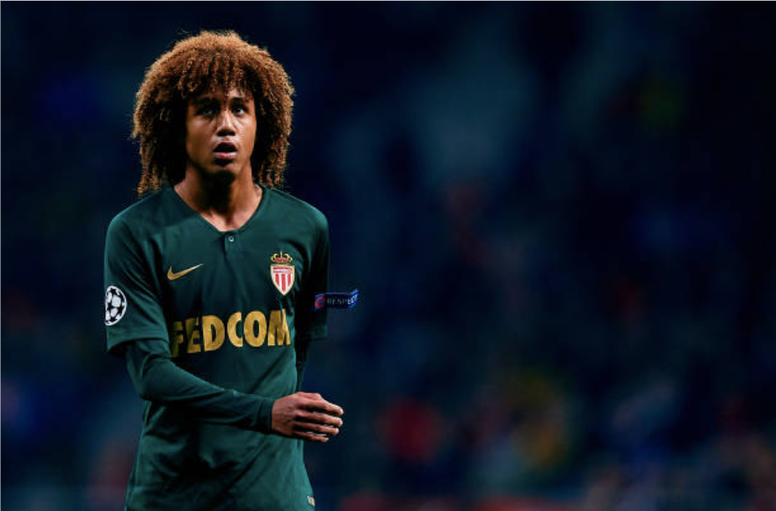 Photo: Goal.com
Perhaps the most seasoned player out of the French side, Han-Noah Massengo, was hauled off with an injury within five minutes. Massengo was the youngest player to feature in the Champions League this season, impressing against Atlético Madrid. However, unlike Benoît Badiashile, who became an indispensable starter for Leonardo Jardim's relegation-fighting side after initially being given his debut by Thierry Henry, Massengo struggled for minutes after the Portuguese returned to the principality. Nevertheless, France coped with the tough blow, with Tom Rapnouil filling in for Massengo.
Qatar's standouts
While France fashioned a stronger grip on the game after halftime, they did face several attacks from Qatar during a relatively even-handed first half. Qatar began with a three-man backline, with Sayed Issa as the 'libero' between Bahaa Ellithi and Hussain Bahzad. The idea of this three-man backline was to set free Ilyas Muhammad, who shifted between a left wing-back and a left back throughout the match. With his deadly whipped crosses and pace, he helped carve out some opportunities for Qatar, although right back Yann Godart did a fine job of limiting his influence.
In one of Qatar's best chances of the game, Muhammad received in open space and played a lethal ball into the box, of which was cleared for a corner. Muhammad was subbed off in the second half, and while Ibrahim Abdelhalim Masoud helped Qatar regain some influence on the game, he didn't muster the same sustained influence as Muhammad.
One of the brightest spots on the losing side was Nasser Al Ahrak, who, at 20, was one of the younger players on Qatar. Despite his small frame, he did well to get stuck in and regain possession from the host side. Between his strong tackling and smart positioning, he helped stop France from increasing the deficit for the majority of the game.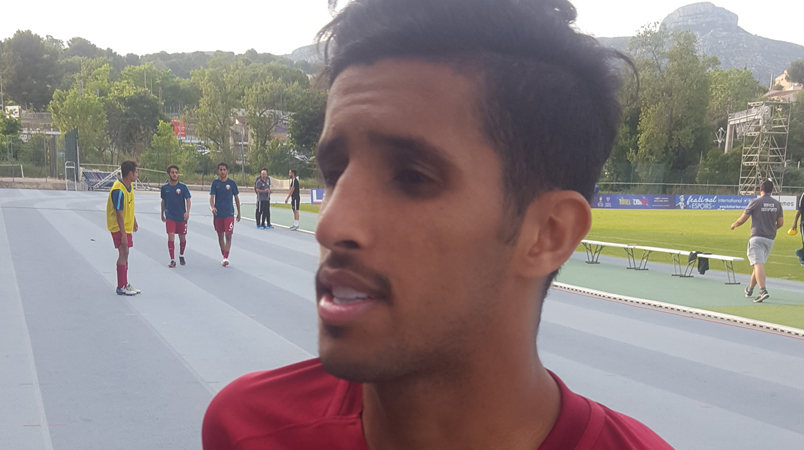 Photo: Festival International Espoirs
While he didn't get on the ball much, Adel al-Ahmad did well to evade pressure and advance possession with good passing, although like Muhammad, he too was subbed off in the second half.
France's (many) standouts
While Qatar tried to carve out chances in the first 45, they failed to generate any high-quality scoring opportunities apart from a few set-pieces, of which France left themselves exposed early on. Qatar's struggles to convert their chances into goals can be attributed to French captain Loïc Mbe Soh, who was the best performer throughout the first half.
While so many older center backs either gave the ball away with clumsy long balls or doddled too long on the ball, Mbe Soh broke the lines with ease and advanced possession quickly. He'd receive the ball, and a second later, he'd have already picked out a winger in a dangerous position. Apart from his vision on the ball and his smart positioning, he was aerially dominant, and he used his physicality and anticipation to snuff out attacks without so much as breaking a sweat.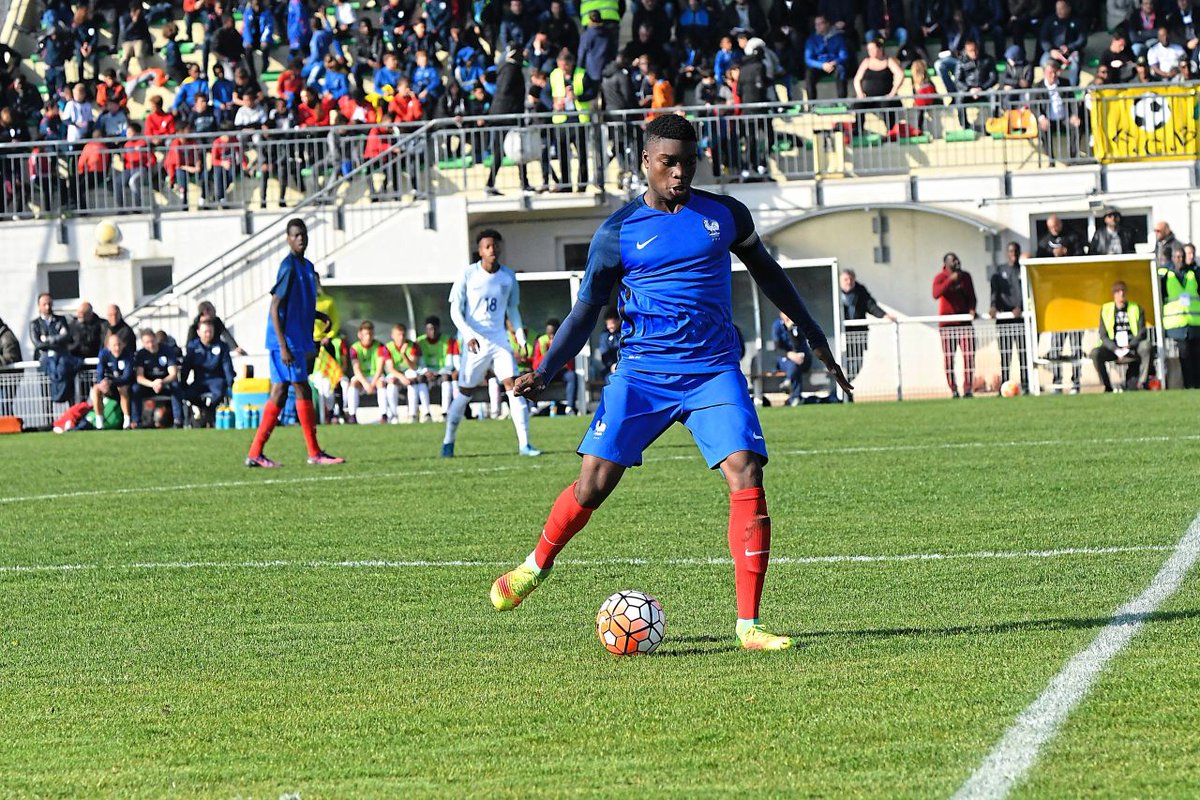 When I say aerially dominant, I mean aerially perfect. Whenever there was even the slightest threat in his area, he'd rise up and head the ball and knock it 25 yards away. Even when France were in control during the second half, the captain was always alert with his strong clearances and wise positioning. Did I mention he's 17 years old?
It's a testament to France's individual quality that Mbe Soh wasn't my man of the match. In defense, Yann Godart, who still hasn't even played for Metz's senior team yet, gave a fantastic display at right back. He was alert to Muhammad's threat, blocking his crosses and taking care of other threats with calm tackles before quickly spreading the play down the right wing. Godart impressed with his quick, precise play out from the back, as well as his combination play in the final third, and he deservedly scored France's opening goal.
At left back, Rayan Aït-Nouri was just as impressive, cutting through Qatar's defense like butter. Between his daunting physicality, breathtaking speed, and quick feet, the Qatari players couldn't get near him, and they failed to exploit the space that he left with his buccaneering runs and advanced positioning. When Adil Taoui tucked in to create danger in the half spaces, Aït-Nouri combined with him, overlapping and wreaking havoc on the left flank, even testing goalkeeper Meshaal Barsham on one occasion.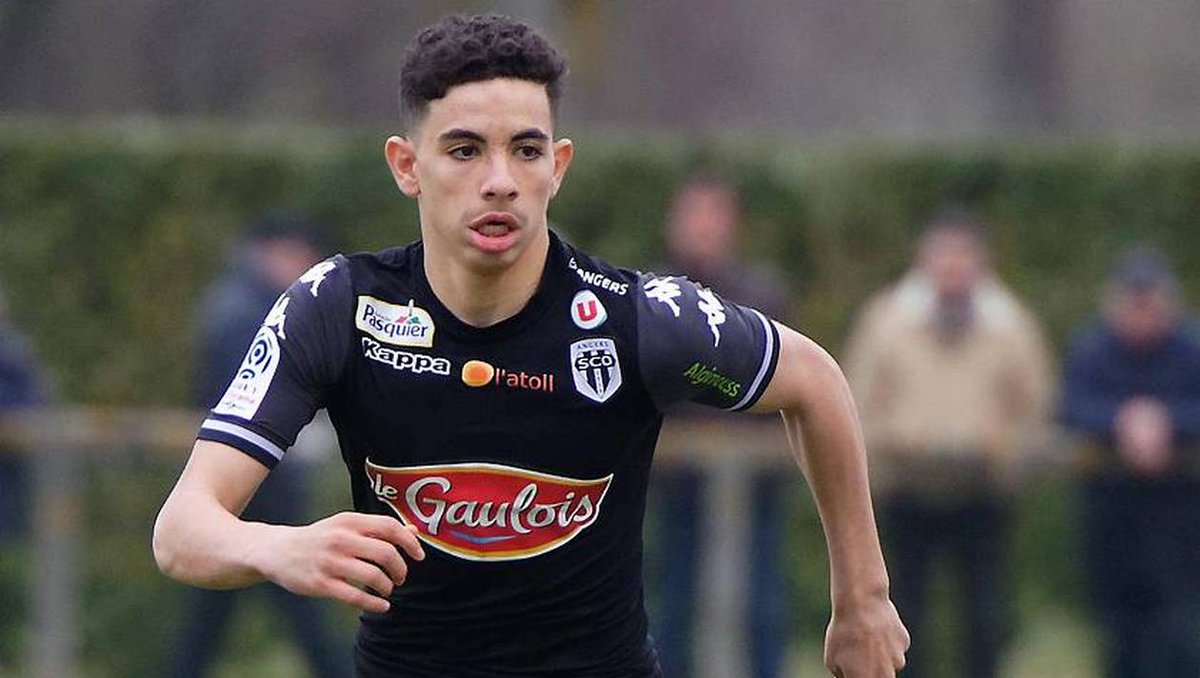 Apart from his attacking threat, the Angers man was assured defensively, calmly winning back possession, outmuscling Qatari forwards, and winning aerial duels with ease. He also controlled long balls from goalkeeper Lucas Chevalier on his chest, before driving forward and generating danger.
After a quiet first half, Aït-Nouri's Angers teammate Anthony Gomez Mancini left his mark on the match, dictating the flow of possession and imposing sheer dominance on the match. He evaded pressure with quick turns and filtered passes through the lines, while also dropping deep to receive and play out of the back. The curly-haired midfielder was key behind France's unfettered dominance throughout the second half, reading the game well and keeping things ticking in the center of the pitch.
Acting as the link between midfield and attack, Koba Koindredi set up the opening goal with a delightful ball over the top into Rapnouil. The New Caledonia native, who recently transferred from Lens to Valencia this past January, was excellent until coming off in the 80th minute. He dazzled with his quick feet and elusive turns, holding the ball up before setting up his teammates with through balls or crosses. A master entertainer, he was the embodiment of France's sleek, confident attacking play today; the only way Qatar's defenders could stop him was by fouling him.
Man of the Match
Between Bafodé Diakité, Tom Rapnouil and Adil Taoui, each of Toulouse's players were vital in France's opening day win, but Taoui was the best of the bunch. He made his threat known early on; after Qatar's captain Sayed Issa clumsily gave the ball away, Taoui intercepted the poor pass and sprinted to the edge of the box, only to be fouled by Issa, who earned a yellow card. He nearly capitalized on another defensive error later on, slipping in a deadly through ball only for it to be cleared.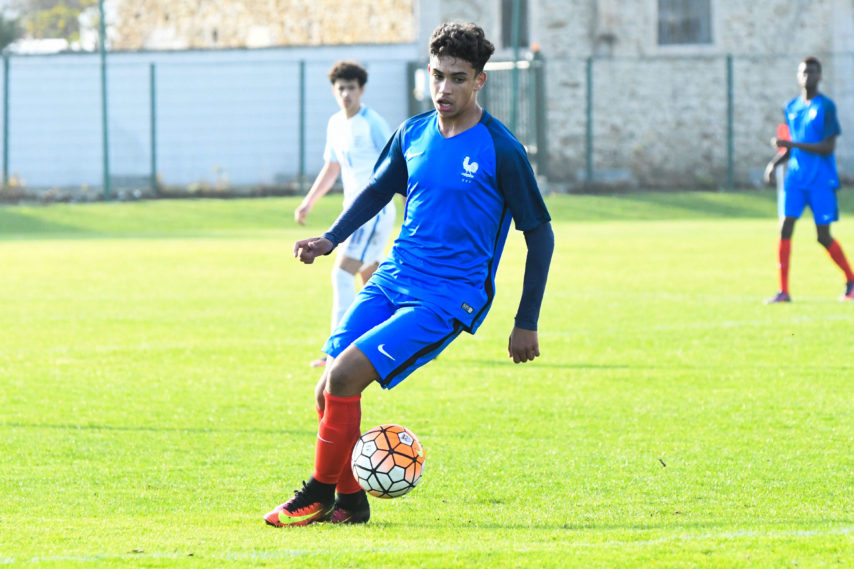 A proactive playmaker, Taoui won the ball back high up the pitch before either sliding in a teammate with a pinpoint through ball or testing the goalkeeper with a daring curler from long range. His combination with Aït-Nouri down the left was a constant menacing threat for Qatar, and he tested their resolve with impressive solo runs as well. After finding RB Salzburg's Eneme Ella with a deadly through ball, Qatar's goalkeeper had no choice but to foul him inside the box. Taoui made no mistake with the finish, sealing a deserved 2-0 victory for the host side.
By: Zach Lowy