Toulon Tournament: Match 4: Brazil-Guatemala
It's no secret that on paper, Brazil are the strongest team in the 2019 edition of the Toulon Tournament. While Portugal and France's young starlets are still trying to get regular minutes at their clubs, the majority of Brazil's U-22 team has already established an impressive reputation at the senior level. This team is so stacked that RB Salzburg's Matheus Cunha and Bayer Leverkusen's Paulinho were late subs, two players who have already made their way to Europe for a combined €33.5 million. The Selecão are a force to be reckoned with, and in their first match, they sent a message to the rest of the tournament's participants that they're not going to be pushed over easily.
Man of the Match
I usually put the man of the match section at the bottom of the article, but instead, I'm going to start this analysis talking about Douglas Luiz. Since arriving at Manchester City in the summer of 2017, he's had to settle for back-to-back loans at now-relegated Girona, and his progress hasn't really gone anywhere. Nevertheless, against Guatemala, he was in superhuman form, putting in the strongest individual performance of the first two days.
Everything ran through him. He did it all, and Guatemala really had no answer for him; even when they double-marked him during the latter stages, he still found a way to leave his mark on the game. If I was France manager Jean-Luc Vannuchi, I would entrust one of my players with the specific job of man-marking Luiz for Wednesday's clash.
Initially, Luiz dropped between the two center backs, Murilo and Lyanco, to build out from the back. As Guatemala mounted a string of trying attacks during a markedly even-handed opening 20 minutes, Luiz was always there to intercept, blending anticipation and positioning, as well as a deceptively dominant upper body strength, to win back possession and snuff out any threats.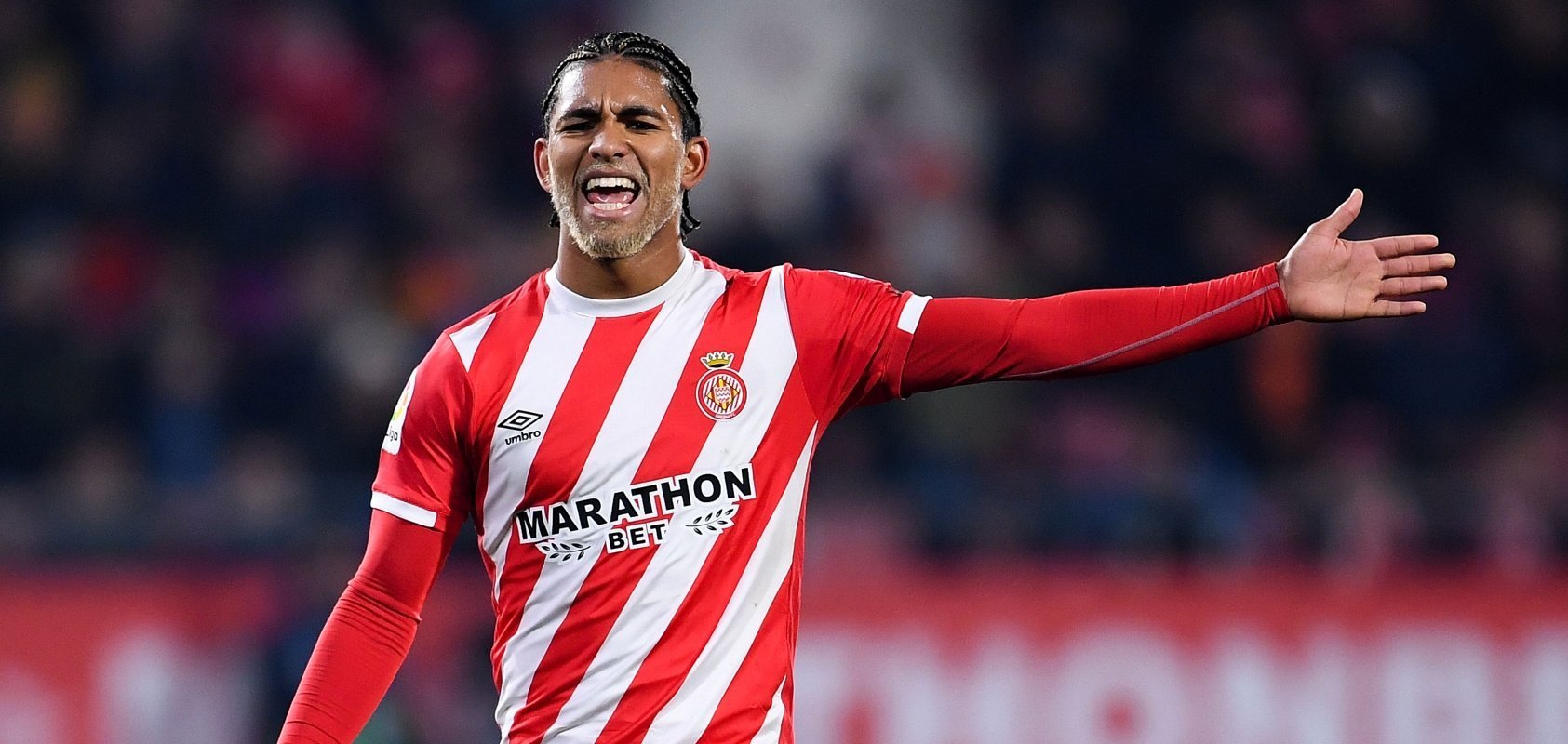 It's difficult to overstate just how good Douglas Luiz was. Apart from two needlessly lazy fouls (one of which earned him a caution), he had a perfect game. He was constantly there to receive, offering Brazil players a quick passing option, either for one-touch lay-off passes or for a one-two. And when it came to breaking the lines, either with vertical passes through the middle or looping diagonals into the wingers, he was consistently superb. The second goal originated via an incredible diagonal from the center circle, from Luiz into Bruno Tabata on the left.
While Guatemala did fairly well at the start to contest for possession, they struggled to play out from the back, consistently failing under Brazil's pressure. As such, they eventually resorted to medium-distance balls from goalkeeper Mario Mendoza into the midfield. However, Douglas Luiz was there, advancing up from his deep positioning to win the ball high up the pitch, and testing the goalkeeper from long range on several occasions.
He was fantastic on the defensive side of things, using his body to outmuscle the Guatemalan players in the midst of a dribble and win a resulting foul. He picked out wingers for fun on either flank, he fired in a penalty to cap off the scoreline, he simply did it all. After being seemingly entrapped in a purgatory of preseason friendlies and pointless loans, perhaps this summer's Toulon Tournament will be just what Douglas Luiz needs to take the next step in his career.
Brazil's other standouts
One player who I was looking forward to scouting for this match was Emerson. Emerson arrived to Real Betis this past January from Atlético Mineiro, although it was a joint purchase between the Verdiblancos and FC Barcelona. Emerson will be at Betis until June 2021, when Barcelona can sign him for €6 million plus an additional bonus.
While he played in his original position of right back, Emerson acted more as a secondary midfielder, dropping centrally to accompany Luiz in a makeshift Douglas Luiz, with midfielder Matheus Henrique operating between the lines. His central positioning reaped benefits for Brazil. Emerson drifted inside and fed his forwards with precise through balls, but he mostly played quick one-two passes from the midfield before rampaging into the box after some lovely combination play.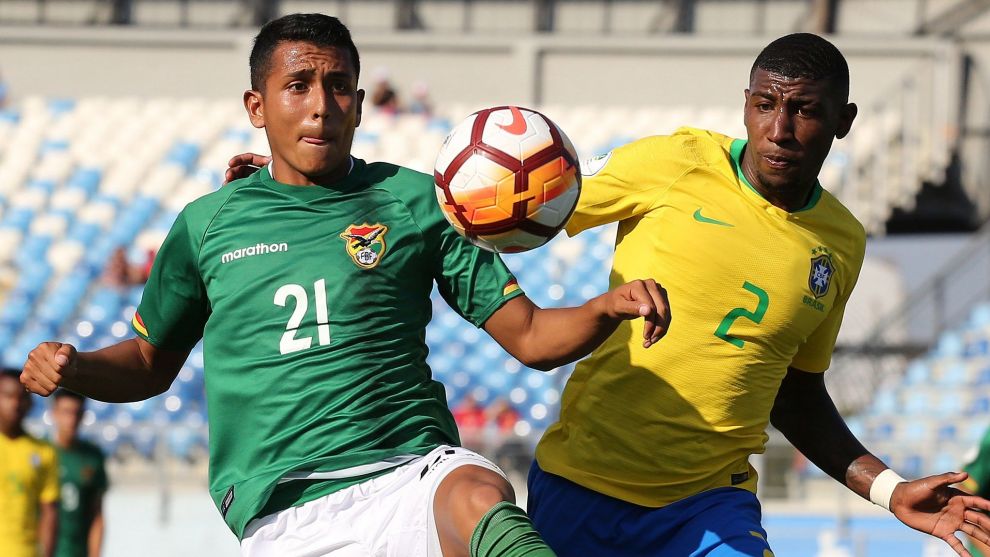 He didn't leave anything to be desired on the other side of the ball either, using his physicality and aerial strength to regain possession and keep Guatemala pinned back. Emerson bulldozed through Guatemala's deep block and arrived in the box with stunning regularity. While he bombed forward to overlap, he was also quick to close down players, regain possession, and win fouls.
In defense, Lyanco shook off an early yellow card to be one of the game's liveliest performers. Having switched from Torino to Bologna on loan in January, the Serbian-Brazilian center back continued his good form with a strong performance in defense. Aggressive in the tackle and alert to any danger, he regularly came off his line to clear any threat with a powerful header of clearance. Furthermore, between him and defensive partner Murilo, he was the more adventurous of the two on the ball.
It was an impressive team performance, from Ivan, who was the most technical goalkeeper of the tournament thus far, to Wendel, who scored a thunderous golazo just minutes after coming on for Pedrinho. It's going to take a lot to stop Brazil from winning the Toulon Tournament.
Guatemala's standouts
While their individual skillsets paled into comparison to that of Brazil, Guatemala did themselves proud with a tenacious effort, even if they mostly resorted to fouling Brazil players as the scoreline widened. It was an aggressive performance from a physically and technically outmatched side. The small John Méndez led the line for Guatemala, and while he tried to weave his way into dangerous positions, Lyanco and Murilo had no issues stopping him without even fouling.
In general, there was too much sideways passing and poor giveaways from the Central American side, and Durban Reyes' halftime entrance for Esteban García didn't change things either. If anything, Reyes solely made conservative back passes as a first resort, and picked up a clumsy yellow. Brazil's subs, on the other hand, helped stretch the deficit.
There were, however, two standout Guatemalans who should be highlighted: Rudy Barrientos and Pedro Altán.
Barrientos did well to intercept a few passes and test Ivan with a long-range shot, but it was Altán who was Guatemala's best performer on the day. Altán tended to create danger whenever he received the ball, giving Brazil's midfielders a minor headache with his quick dribbling, elusive turns, and impressive vision.
Nevertheless, both of Guatemala's standouts were eventually subbed off, and Brazil doubled their lead to seal the rout.
By: Zach Lowy
Photo: David Ramos