Toulon Tournament: Match 9: Brazil-France
Going into the most star-studded match of the group stage, we knew what we were getting into. We knew that the French side, despite their ferocious performance against Qatar, was still largely packed with precocious teenagers, many of whom were still cutting their teeth in academy football, few of which had actually managed regular minutes at the senior level. We knew that this was a talented Brazil squad, who, despite being a few years ahead in age, were still fairly raw in their development. This looked like it was going to be a fairly even contest between two promising squads.
Instead, it was men against boys.
Brazil's consistent control
If Japan had mounted a claim to the strongest team performance of the tournament with a 6-1 win against Chile the day prior, Brazil reaffirmed their reputation as the strongest contenders to win the tournament. From start to finish, Brazil were in cruise control, and before long, it looked like a samba skills session on the beaches of Bahia, rather than an actual contest for first place in Group B.
From the first kick to the final whistle, Brazil pinned the host side deep into their own half with thrilling, attacking football. While they were individually superior to the French side, manager André Jardine deserves credit for setting his team up in the best conditions to win.
In the first half, we once again saw right back Emerson drop deep into a makeshift double pivot with captain Douglas Luiz, with midfielder Matheus Henrique operating further ahead, between the lines. However, Henrique also had license to drop back deep and drive through France's pressure with his elusive dribbles.
In the second half, Emerson stayed wide, with Henrique instead dropping deep into midfield to break down France's deep block. Left back Iago dropped into a three-man backline with center backs Murilo and Lyanco, with Bruno Tabata and Emerson hugging the touchlines.
Apart from Lucas Perri, who started in goal, Brazil repeated their same line-up from the first match against Guatemala. In contrast, France made several changes, with only captain Loïc Mbe Soh and playmaker Koba Koindredi retaining their starting spots.
France's standouts
After an impressive performance against Qatar (in which he scored the opening goal), Metz right back Yann Godart was dropped for Caen's Alexis Beka Beka. Beka Beka had a tough job against Tabata, but he handled him well, quick to intercept attempted through balls, covering third-man runs well, and blocking daring crosses. With France pinned deep back inside their own half, Beka Beka didn't get forward often, but when he did, he chipped in a delightful cross from the right flank.
Because of Brazil's relentless pressure, we didn't get to see the best of the French youngsters in possession. The technically gifted Bilal Benkhedim, for example, was more involved in getting stuck in and breaking up Brazil's attacks through the middle, than he was in organizing attacks.
However, one player who did display his phenomenal talent in bits and doses was Valencia's playmaker Koba Koindredi. After operating in a #10 role against Qatar, Koindredi was forced to retreat deeper, but he exhibited his marvelous dribbling and turning radius against a Brazil side that was constantly chomping at the bit.
France struggled to play out of Brazil's nonstop press, but Koindredi was a constant presence in picking the ball up from deep areas, maneuvering past the pressure, and picking out his teammates in advanced positions. In one particular move, he swiveled out of pressure, drove through midfield, played a one-two, and was fouled by Emerson on the edge of the box.
Given Brazil's attacking danger, it's no surprise France manager Jean-Luc Vannuchi made several changes to the line-up, opting for the more physical Evan Guessand over Adil Taoui, and starting El Hadj Coly on the right wing. They lost a bit of attacking threat with these replacements, although it's hard to fault Guessand, who had a good game apart from one chance where he chose to pass into a crowded area rather than go for goal. The Nice man did well to help out Artur Zagre defend the left flank, wrestling possession away and driving into midfield, before being fouled.
The best performer from Les Bleus on the night was captain Loïc Mbe Soh. The PSG defender had his hands full, heading away crosses and standing firm against attacks. Despite his young age (17), he looked like a seasoned veteran, standing his ground against a breathtaking Brazil team. On the ball, he was fantastic as usual, breaking the lines to find the attackers further forward. He could only take one or two touches with Brazil's attack breathing down on him, but he combined his quick decision-making and lovely vision to play out of the pressure.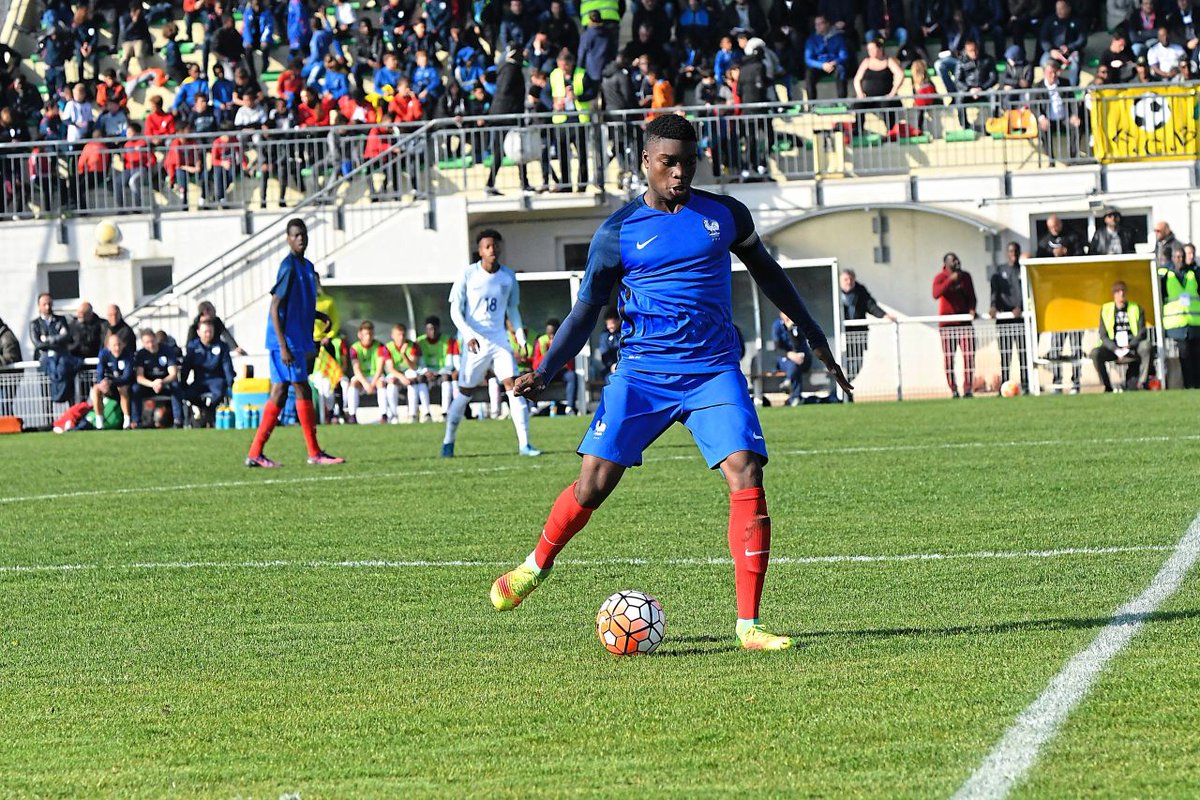 While Mbe Soh was subbed off in the second half, Toulouse's Bafodé Diakite, who started alongside Mbe Soh in the first game, put in a strong performance in defense. With a brilliant goal-line clearance and some strong interventions, it made Vannuchi's decision to bench him for Théo Barbet look all the more perplexing. However, even Diakite couldn't hold a candle to Mbe Soh's ability on the ball.
Brazil's standouts
If you thought the French section was long, this is going to be like Tolstoy's War and Peace in comparison.
Even though he didn't have much to do, Crystal Palace goalkeeper Lucas Perri did enough to give Jardine a selection headache going into the semifinals. He did well to stretch across goal and paw away a fantastic free kick from Benkhedin, while also displaying some good passing.
Between France's Mbe Soh and Brazil's Lyanco, we saw the two best center backs at the Toulon Tournament, and as good as Mbe Soh was, Lyanco was just a notch above.
There were times where Lyanco would win the ball and then launch into attack with an unpredictable, elusive dribble. On the ball, he was a maestro, breaking the lines with vertical passes into Pedro and Pedrinho, fizzing passes over the top into Emerson or Bruno Tabata, and avoiding France's hapless press. With Lyanco acting as a sweeper between Murilo and Iago, he had license to drive forward on the ball and pick out the wingers on the touchline.
This was an entertaining team performance between a number of ridiculously talented Brazil players. The fact that Wendel, Matheus Cunha and Paulinho have been subs in both games speaks volumes about the quality on display here. We saw an array of tricks, flicks, dummies, and flashy combinations between not just the four forwards, but Douglas Luiz, Emerson, and Matheus Henrique as well. Above all, they were having fun.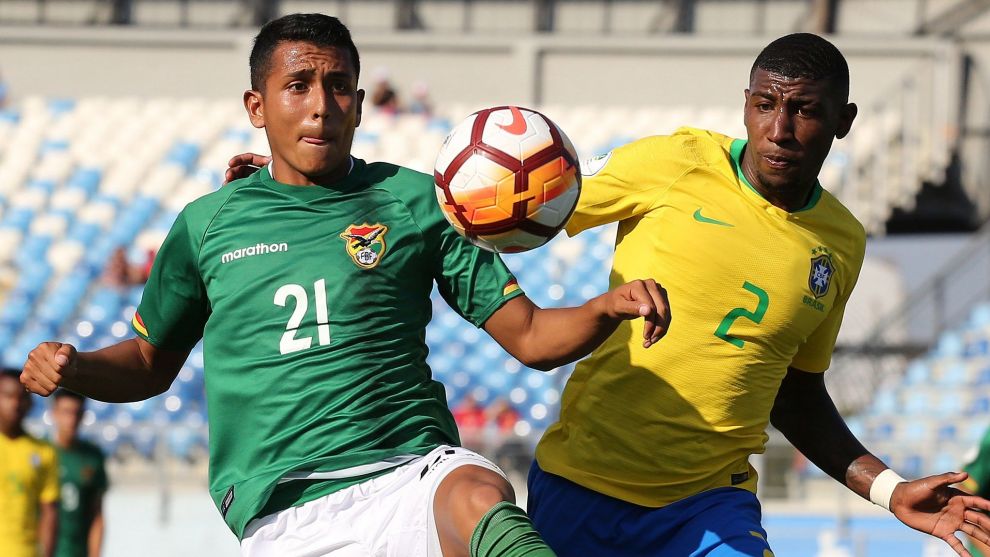 Whether positioned as a midfielder or as a wingback, Emerson wreaked havoc on Brazil's right flank. Between him and Antony, poor young Artur Zagre was ripped to pieces all night.
Emerson constantly stretched France's defense, combining with Antony and Matheus Henrique, offering width while also troubling Zagre and Ghessan with tricky movements.
Brazil's attacking strategy was largely built on pressing high up and picking the pocket of defenders in possession. The first goal was an example of their aggressive counter-pressing and quick interplay. Tabata won the ball with a great tackle, which bounced into Pedrinho's direction. Pedrinho hurdled Koindredi's tackle and advanced to the wing, played it to Pedro, who left it for Tabata with a dummy, who then played it to Antony, who cut back onto his left and steered it into goal with perfect placement.
Man of the Match
As good as Lyanco, Emerson, and many more were, Antony was the best player on the pitch. He ended the match with 1 goal and 1 assist to his name, but he could've doubled both tallies. Whether it was with rainbows, step-overs, his deadly 1v1 ability or his change of pace, Antony enchanted the spectators while terrifying Zagre. He always knew where to run, where to find his teammates with his deadly left foot, and he never stopped pushing for more goals.
While he excelled at cutting inside and playing the likes of Emerson and Matheus Henrique into space, he also didn't have any issues going wide, stretching the defense with far-post runs and holding off Zagre with his impressive balance and tricky footwork.
Just as they did against Guatemala, Brazil capped off their domination with two late goals, scored by two substitutes—Matheus Cunha and Matheus Vital. As disciplined as they are in their pressing, as calm and talented as they are in their possession, as well-structured and well-positioned as their shape on and off the ball is, the greatest ability of this Brazil team is their ability to entertain. They may have already gotten big-money moves to top 5 European leagues, they may be considered some of the brightest talents in the world, but at the end of the day, they still play like football like they started out playing: on the streets.
By: Zach Lowy
Photo: