Where Do Chelsea Go Next?
Chelsea capitulated, again, against Manchester City to find themselves 0-3 down in 35 minutes in their recent Premier League clash. This followed the other disaster against Arsenal in which they were 0-3 in under an hour against a team who were in extremely poor form.
As imagined, fans, both rival and Blues fans, have been extremely critical of the manager, with the idea of sacking manager Frank Lampard becoming increasingly prevalent. Poor form on the pitch coupled with poor form from new signings, players out of position, and individual mistakes are all on cranking up the pressure.
How have they found themselves here after a 14 game unbeaten run which had pundits waxing lyrical about Chelsea's creativity, young players, and a vastly improved backline? Now we have to realistically look at Lampard's position, what is the next course of action to prevent Chelsea from slipping further into the abyss.
What are the options for moving forward? Well, there are two options – sack Lampard or, the far more realistic, change the system and stick with it. Let's look at the bleaker of the two first. Sacking a club legend would play into Chelsea's mantra of not giving any manager time and demanding success and even a club legend not being afforded that time would show that maybe no manager in the world would be given that time.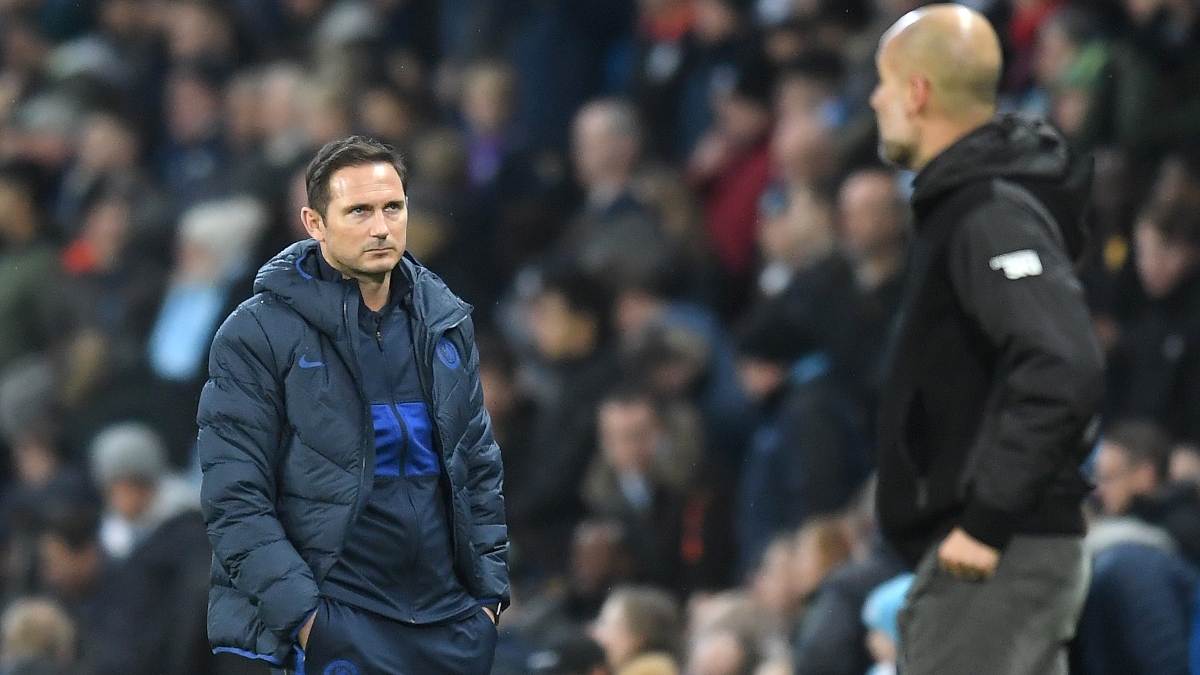 Photo: Michael Regan – Getty Images
Let's entertain the reasons why people want Lampard out. The poor form is frightening. How they've dropped off from the 14-game unbeaten run (with one defeat in 17) is crazy to think, it's just proven that the title talk was completely premature and incredibly naïve. 
People point towards a lack of style or identity which I think is football naivety again from the naysayers. There is a style in terms of high energy, intensity, and playing with overlapping fullbacks. We've seen that as they have the third-highest chances created, second highest shots on target, and fourth highest shots in the box. Not forgetting the goals scored from corners and the improvement on defending from set-pieces. 
But the midfield hasn't worked, whether it's a three in midfield or a double pivot. With no real double pivot to pair together, it's seen N'Golo Kanté go to back to a holding role to accommodate the 4-3-3. Then again Mason Mount has flourished, there's no doubt about that. However, Kai Havertz has not, playing so deep and never even threatening to get into the box. 
After steadying the ship with the younger players, he achieved the goal of top four and had a run to a cup final. Now there's a new team and new players that have drastically changed the outlook of the team. He's found it hard to integrate all the players successfully which has led to too many formations, chopping and changing from midfield to forward line and that has frustrated fans. Especially when you can see what Ole Gunnar Solskjaer is doing at Manchester United and Mikel Arteta is trying to do at Arsenal – there is a clear way to play as opposed to what Chelsea fans are seeing.
To round off this part, say you sack Lampard, what happens next? Thomas Tuchel, Massimiliano Allegri, and Rafael Benítez are managers who are available. Another manager who is highly sought after is Julian Naglesmann, who would be highly unlikely to leave RB Leipzig mid-season. Plus, whoever comes halfway through the season would have such a tough job.
It makes sense to stick with Lampard for now and if it comes to it in the summer, then look for a replacement. It takes time to build a team, but people want to throw him out to go back to square one. We hear it all the time – 'he needs time to build his squad and his team' then a bad run comes and suddenly the fans want him out. All that does is bring the side back to square one. 
Trying to spin a more positive on things – you don't lose one game in 17 games across three competitions without having quality. It's true that the run didn't have wins against teams in the top eight in the league, but it had pragmatic draws against United and Spurs in which they could have won both.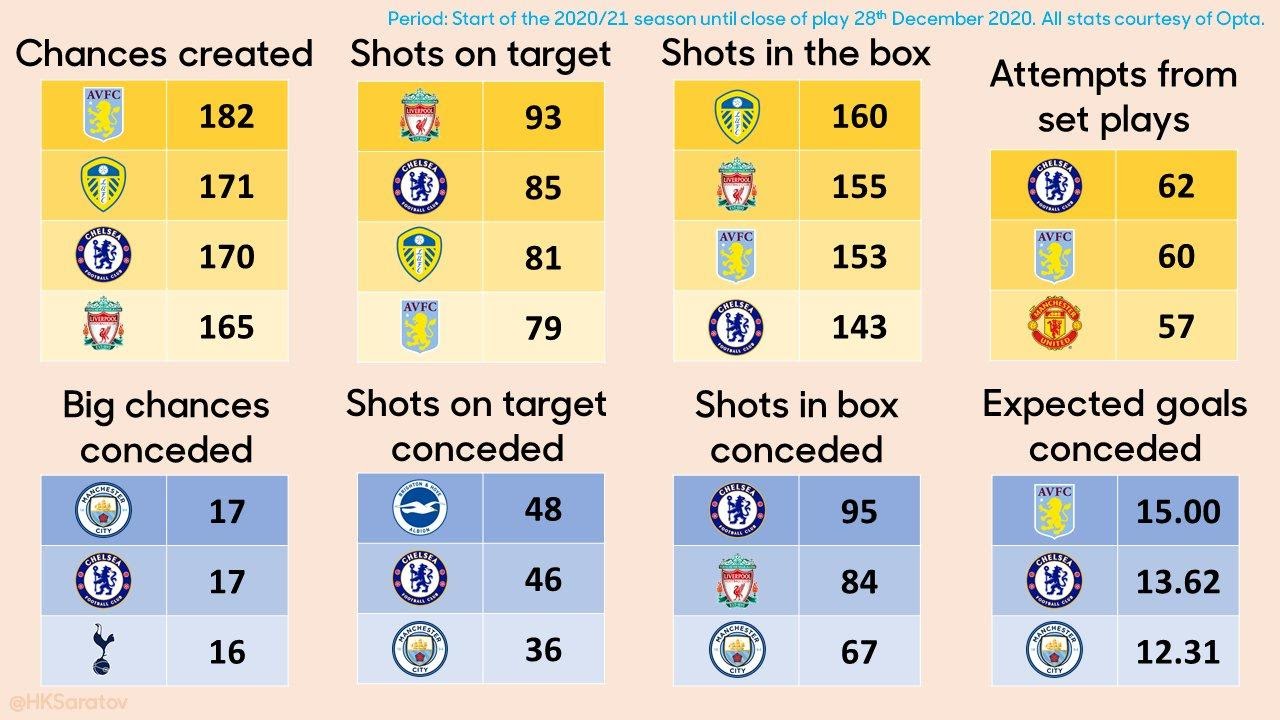 Photo: Harry Saratov / @HKSaratov
Now Chelsea have come through the horrible Christmas period, the intensity of the games do relent somewhat and now there's a week break before facing League Two side Morecambe at home in the FA Cup. Then, it sees a run of Fulham and Leicester away before back to back home games against Wolves and Burnley. There are five games where they can regroup, change the system and look to improve the basics to turn their fortunes around.
Eluded to in the piece I did about Kai Havertz and how to improve him, I think the Blues need to move to a 4-2-3-1. It brought dividends for Timo Werner, who has struggled since, and back then, the back four hadn't gelled yet – it has now.
Next, they have to sort of out the midfield onwards in the same vein they sorted out the back four. With people worrying about the double pivot, the midfield three is the weakest part of the team, the midfield itself is the weakest part – that's why they are so heavily linked with West Ham's Declan Rice. Focus on getting the most out of the front line and we signed Havertz to be a key player, then go and let him play in the 10. 
Callum Hudson-Odoi has shown character and energy and deserves to start. He and Pulisic are ready to occupy both wings. If you want Havertz to flourish, you need him in the box, in goalscoring positions, not playing in central midfield where it doesn't suit him, especially in the Premier League with its physicality. 
They have to persevere with a consistent front line. That will go some way into helping the newer attacking players gel together – don't forget Christian Pulisic, Havertz, Hakim Ziyech, and Werner haven't started a game together yet. Chelsea's strength is in their attacking prowess but we haven't seen it yet.
In the post-match interview, Lampard talked about the team having to go through 'periods of pain' and that's true, it was never going to click straight away. It didn't for Manchester City and Pep Guardiola or Liverpool and Jürgen Klopp. So why is Lampard being hounded? The main difference there is both of those coaches were world-class coaches at the time so they were afforded that time, will Lampard be afforded the same time, given he's inexperienced in the managerial game?
Only time will tell, but this next spell of games is vital for his Chelsea managerial career. The Blues face Fulham, Leicester, Wolves, Burnley and Tottenham over the next month, and if Frank Lampard is unable to bring them back into the top four, he may become the next Chelsea manager after Antonio Conte and Carlo Ancelotti to face the axe after just two seasons in charge.
By: George Priestman
Featured Image: @GabFoligno  / Darren Walsh – Chelsea FC