Why a Breakaway European Super League is Inevitable and Why It Doesn't Have to Be a Bad Thing
As the nation gets used to life under lockdown, many are rightfully pining for the return of football. When the virus does pass, however, it is worth remembering that there are severe problems rife within the footballing pyramid, many of which can be connected to the pursuit to its very top.  
Before the Coronavirus swept through Europe and turned every stadium and city into a ghost down, there was a buzz going around the English Championship promotion race. Some of the league's biggest and most historic clubs that have long languished in its depths were finally on the brink of reaching the promised land for the first time in a generation.
Nottingham Forest, Leeds United, even Preston North End looked close to ascending to the Premier League and leaving behind the Championship, a division which is only entertaining to those as far away from it as possible. But with the potential for these clubs to do what so many of their fans thought to be unthinkable for years, what is the future of the league that they are so desperately clawing their way into? 
It is undeniable to say that the topflight of English football is the most financially unequal it has ever been since Association Football came into being in 1888. There has always been an elite, but this financial disparity has never been so stark. A lot has been said about why this gulf has deepened – Miguel Delaney offers an accurate explanation of it – but what this could mean for the future of the game is less widely discussed. 
Since the formations of the Premier League and Champions League, more money has poured into European top-flight football than ever before, with the biggest clubs with the biggest followings taking the biggest shares. The introduction of Financial Fair Play, brought in by UEFA to curb this worrying trend, is a step in the right direction, but at this point it is an exercise in futility, given the deeply ingrained inequalities between the top clubs and everyone below it.
A cursory glance at the bottom half of The Championship should give you some idea of the scale of this divide. Teams that were once stalwarts of the Premier League have suffered years of mismanagement, both on and off the field, as money has found its home elsewhere.
As a result, the likes of Stoke, Middlesbrough and Hull are all within 3 points of slipping into the relegation zone, at the time of writing. If this doesn't tell you that something is not right, then the recent plight of Ipswich and Sunderland, who have both had their recent problems getting out of League One should give you a firmer nudge. Combine this with the rampant financial disruption and uncertainty that Coronavirus has already caused across football, and the current disparities in football threaten to swallow certain clubs whole. 
In short, these clubs aren't as glamorous, aren't as sure a bet, aren't as predictable as the English Top-6. In order to please their ever-growing global audience with consistently successful results, the giant clubs have become more like content creators, providing a type of hyper entertainment for an increasingly insatiable global audience that has commodified and repackaged both football and the fan experience like never before. 
There is no more telling demonstration of this new set of priorities than Liverpool's League Cup exit to Aston Villa. By sending their first team to compete in the Club World Cup whilst fielding their youth team to face Villa, they pinned their colours firmly to the mast. Liverpool chose to prioritise a competition of negligible importance that was hugely stacked in their favour, an act of allegiance to global brand over national heritage.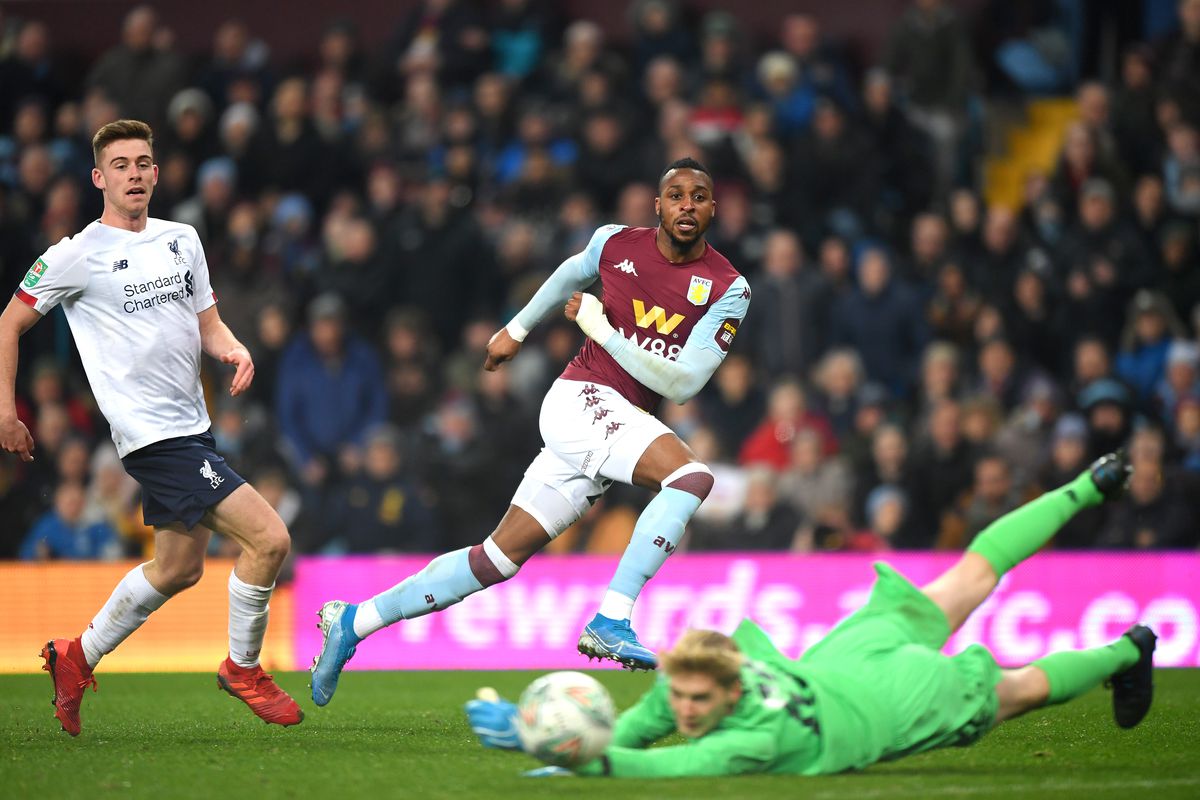 Photo: Shaun Botterill / Getty Images
Throw in Klopp's publicized no-show at the inconvenient FA Cup Fourth Round replay with Shrewsbury Town and you have an attitude nothing short of contempt for anything other than Premier League or Champions League glory. For the health of football, something has to give.
What is becoming ever more likely is the emergence of a European Super League. The idea was kicked into the long grass by UEFA, not for the first time, as they decided the European football cycle up until 2024. But in the long run, this must be the direction of travel. What could possibly stop the big clubs in England and the rest of Europe breaking away?
My argument is to let them go. As saddening as it is to be a fan of football and see the magic of the game being sucked out of it by so much greed, I think that this is the only legitimate way to bring it back into the hands of the fans. There is no way back for us to a world where one great manager can take a team like Nottingham Forest from the depths of the Second Division to the top flight title at their first time of asking, and then win back to back European titles the following seasons. 
In order for a club to consistently compete with the top six, an enormous amount of money has to be invested, irrevocably changing a club's identity. We must move with the times and begrudgingly accept that, without a relatively fair distribution of the money created by football, a breakaway Super League is inevitable. 
But this is an opportunity. In recent years, countless articles, videos and whole media outlets have emphasized the importance of fan culture, the value of clubs to communities, and the very joy that football brings. But what is the point of this if the very spirit of football, its unpredictability, is being eroded season by season? A reformation of the major leagues across Europe with a reworked financial framework that doesn't intrinsically favour a select few could do a lot to solve a variety of issues across the modern game. 
Firstly, it would make domestic leagues more competitive and, therefore, undeniably more entertaining. There would be real opportunities for fairy-tale stories to be written across the country, as the most unlikely of teams with the right management could put their towns and cities back on the map.
Secondly, it would stop teams bankrupting themselves through reckless ownership and equally reckless attempts to make it to the top. Without an elite to chase nor the riches of the division above, clubs don't need to tear themselves apart in order to simply succeed. A situation like the one at Bury could be something of a distant memory.
Finally, clubs have the potential to be real community assets again. Large amounts of money will undoubtedly follow the elite's departure, but a clubs inherent value to a community will return. With the motivators of untold riches and personal glory removed from football club ownership, a different set of priorities have the chance to rise to the top that places community issues and fan culture above anything else. 
I write the above with a heavy heart, of course. I've watched my own Nottingham Forest scrap it out for a place at the top table all my life with nothing to show for it after 20 years. It's been a dream of mine to just simply watch them on Match of the Day every Saturday night listening to Gary Lineker, Ian Wright and Alan Shearer and co. cast their thoughts over our games. But to want this over everything else, despite what is happening across the game right now, is wrong. 
I want to see Forest be a successful football team for the first time in my life, of course, but I don't want to see us sell our soul in order to just compete. The pursuit of money and the creation of shareable content is not why we love football. It's the release Saturday brings, the community we find and the friends we make along the way that  make a football fans experience so special. 
I'd want to see the giants of the football help those around them for the sake of the game, but this won't happen anytime soon. In order to keep what we hold so dear, it is best to let them go. In these dark and untrodden times where empty grounds and unfulfilled weekends litter the much of the globe, that age old saying comes back with even more meaning than before: Football without fans is nothing.  
By Ben Miles 
Photo: Gabriel Fraga