Why Ole Gunnar Solskjaer Is a Stopgap Manager, Not a Long-Term One
Since 2013, the position of manager at Manchester United has been a poisoned chalice. David Moyes, Louis Van Gaal and José Mourinho have all come and gone with vastly different coaching methods, all resulting in them getting fired after fewer than two and a half seasons. However, ever since Ole Gunnar Solskjaer has come into the role, there seems to be a sense of excitement amongst United fans for the first time in years.
United are playing with a sense of verve and fearlessness which hasn't been seen since Sir Alex Ferguson was at the helm. Fringe players who have long outstayed their welcome are now being cast away from the first team, with Andreas Pereira, Marcos Rojo, Phil Jones among the many players who looked set to pack their bags this summer.
The likes of Marcus Rashford and Anthony Martial are having their best seasons in their careers to date, and with all signs pointing to Paul Pogba signing a new contract, it seems like the only way is up for Manchester United. Nevertheless, even with all this positivity around the club, the evidence suggests that Solskjaer is not the man to take United back to the top, but to provide a platform for another manager to bring them back to the promised land.
There have been many criticisms aimed at Solskjaer, many of which are unfounded, but the most valid one seems to be his tactical ineptitude and questionable in-game management. Ever since his appointment in December 2018, there has not been a clear-cut style of play at Old Trafford.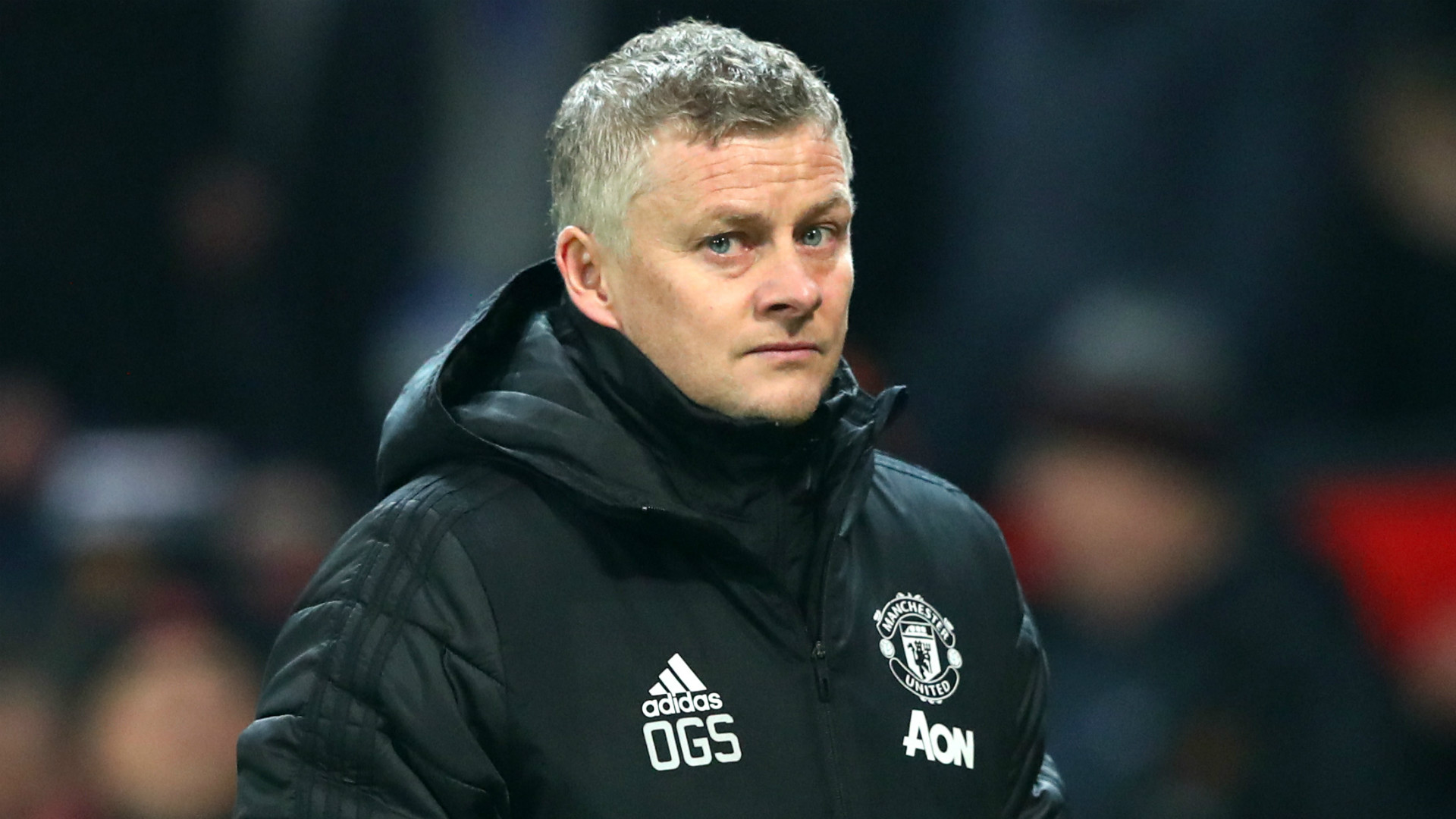 Photo: Getty Images
Unlike Liverpool or Manchester City, the top two teams in the country, United do not have a system in which they operate. They seem to play off the cuff and are heavily reliant on moments of individual brilliance to win games, instead of collectively dominating matches through a well devised game plan. Whenever the team is struggling in a game, there is no plan B to fall back on for the players.
For example, in the 2-2 draw with Southampton, United were pressed high up the pitch and looked like a deer in the headlights whenever they had the ball. The players looked lost and had no plan in place to counter this press, leading to Southampton's first goal. Danny Ings wrestled the ball off Pogba, which fell into the path of Nathan Redmond, who served up an inch-perfect cross to Stuart Armstrong, who struck it past David De Gea on the half-volley.
The same happened in the 3-1 loss in the FA Cup semi-final to Chelsea. United used a 3-5-2 which saw them defeat Chelsea twice earlier on in the season. However, when Frank Lampard went with a 3-4-3 in the same game and dominated United in possession, they again had no answers, or a plan B to fall back on, and were thoroughly outplayed. Chelsea went on to win 3-1.
The blame for this lies at the manager's feet. After being in charge for over a year and a half now, one would expect a style of play which is synonymous at United, something which the players can fall back on when times are tough, but this is not the case at all.
Solskjaer's over-reliance on individual brilliance is perfectly encapsulated with Bruno Fernandes. Since his arrival from Sporting CP, the Portuguese midfielder has taken to the Premier League like a duck to water, providing a much-needed dose of creativity and panache. Before he came, United found themselves in 5th place and 14 points off the top four. However, with 8 goals and 7 assists in the league, Fernandes's remarkable form has seen United delete a seemingly insurmountable gap with Leicester City and Chelsea and finish third.
However, the main reason he is flourishing is because tactically, he is in the same situation as he was in Lisbon. Ole has given him the full freedom of the pitch; he has no set position and has the license to do whatever he wants. Fernandes can play the same high risk, high reward passes he did at Sporting, with the comfort that this is fully supported by the manager.
This over-reliance may come back to haunt Solskjaer as when Fernandes is not in the team, United look bereft of any creativity whatsoever, which again links back to the lack of a system in place for United. Instead of being the final piece of an attacking puzzle, it may be that Fernandes is simply papering over the cracks.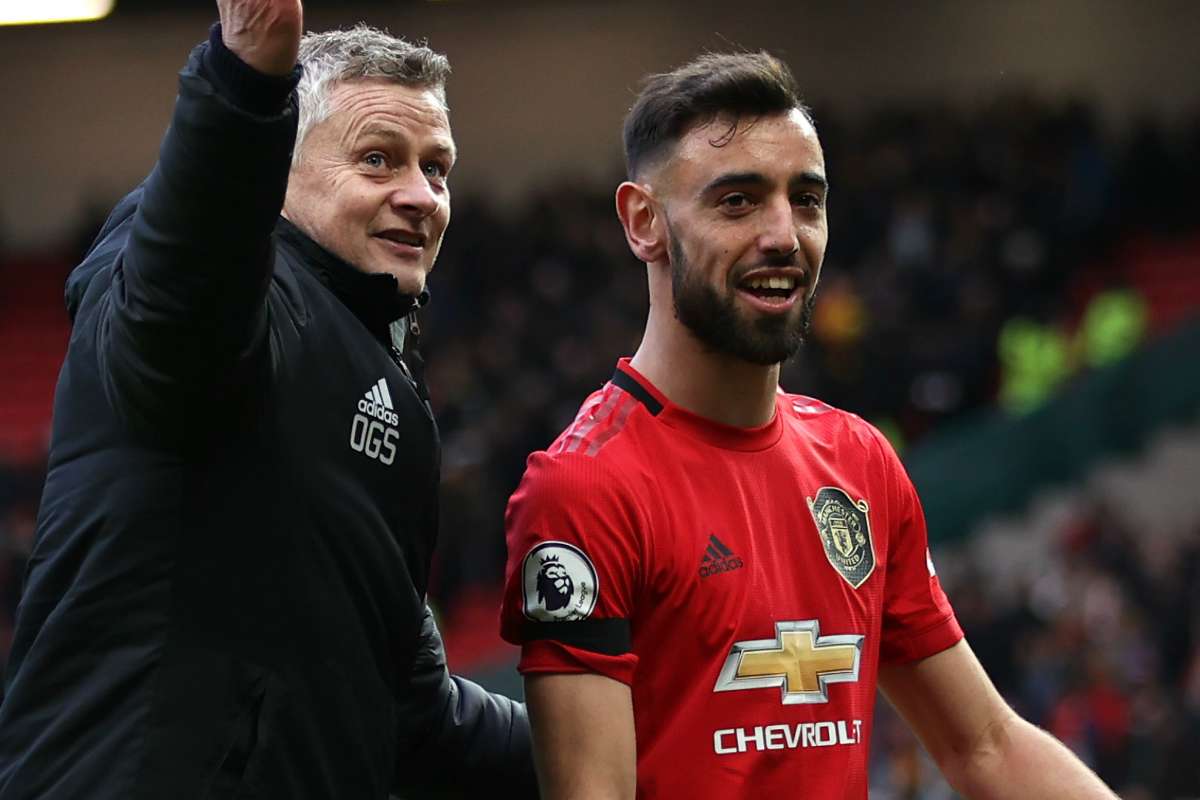 Photo: Getty Images
This reliance on individual quality has worked out for the most part so far, with Solskjaer boasting the second best record in the Premier League against the top 6 this season, the highlight being multiple wins over Chelsea and Manchester City. Even so, this reliance will not allow them to close the gap on the top two in England, which is ultimately where United aim to be.
Solskjaer's supporters have rightly pointed to the fact that he has employed a free-flowing attacking shape and he did so at the expense of Romelu Lukaku, a transfer which has worked out for both Inter and Manchester United. By getting rid of Lukaku (and not bringing in a replacement), he has allowed the trio of Rashford, Martial and ultimately Mason Greenwood to flourish.
No one can deny his own impact on the trio, as Martial looks like a complete number 9 for the first time ever. Moving Rashford out to the inside left forward position has allowed him him to employ his creative and striking abilities to their maximum. His improvement of the front three and other players in the squad such as Fred are all examples of Solskjaer's excellent man-management skills.
The Norwegian has given the squad plenty of confidence and provided a personal touch which may not have been there before with Mourinho and Van Gaal in charge. This personal touch has also coincided with cutthroat ruthlessness, as the likes of Chris Smalling, Alexis Sánchez and Jesse Lingard have all been shunned from the first team, with Sánchez joining Inter on a free transfer.
This purge of players has been overdue and has sent a message to the players that poor performances will lead to expulsion, rather than an infinite number of second chances as has been the case for so long. But even with all the improvements that he has made with certain players, Solskjaer's squad management has been below par since his appointment.
His mismanagement of Pogba at the start of the season nearly saw his prized Frenchman miss the entirety of the season. In his first game back from an ankle injury, Pogba played the full 90 minutes in an EFL Cup fixture against League 1 side Rochdale. United would go on to win 5-3 on penalties after drawing 1-1, but Pogba picked up a knock to his already-swollen ankle. Nevertheless, five days later, Solskjaer played him for the full 90 minutes against Arsenal, another 1-1 draw, and Pogba's injury worsened.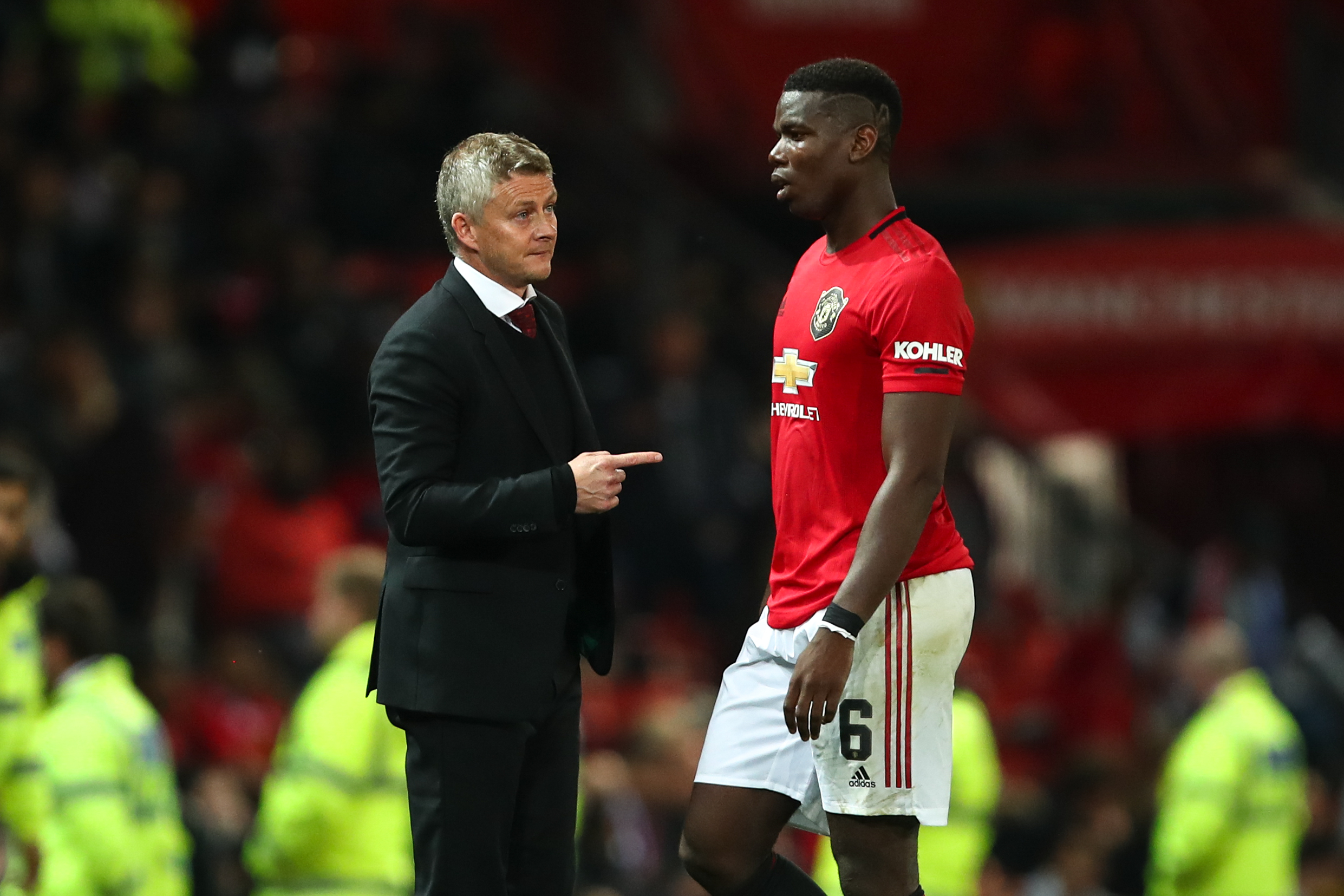 Photo: Alastair Grant/Associated Press
Pogba returned to action three months later, coming off the bench in a 2-0 loss to Watford. He came off the bench in a Boxing Day victory against Newcastle, although his ankle injury resurfaced and he missed another six months of action.
The same mismanagement happened with Rashford in January, when he suffered a double back stress fracture in an FA Cup replay against Wolverhampton Wanderers. Despite already carrying a back injury, Solskjaer subbed him on in the 64th minute at Old Trafford in a desperate search for a goal to break the deadlock. The opener came shortly after via some excellent work from Martial and a cool finish from Juan Mata, but Rashford was hauled off after 15 minutes. He would return to the starting line-up in United's first game after lockdown, a 1-1 draw against Tottenham.
Solskjaer can thank his lucky stars that the COVID-19 pandemic put football on hold for three months; had 2019/20 been a normal season that concluded in May, United would have missed Rashford and Pogba for the majority, if not the entirety of the season's home stretch.
At the tail end of the season, which often saw teams play three matches in as little as ten days, Solskjaer rarely rotated his starting cast, despite competing in the Premier League, the Europa League, and the FA Cup. Whilst United were largely excellent throughout Project Restart, their performances and results declined as key performers such as Bruno Fernandes and Nemanja Matić grew fatigue with the nonstop workload.
That physical and mental fatigue was evident in several of their final fixtures; United were blown apart 3-1 by Chelsea in the FA Cup semi-final, whilst they also drew to David Moyes's West Ham in their penultimate league match. With such an intense fixture congestion, it is remarkable that no United player suffered any long-term injuries during the restart.
With top four sealed, Solskjaer paid the price for his lack of rotation in the Europa League. While United comfortably advanced past LASK Linz in the Round of 16, they needed a penalty goal from Bruno Fernandes in extra time to eliminate Copenhagen in the quarter-finals. It obviously didn't help that Copenhagen goalkeeper Karl-Johan Johnsson had the game of his life, making a whopping 13 saves in Cologne, although United didn't help themselves with sloppy finishing.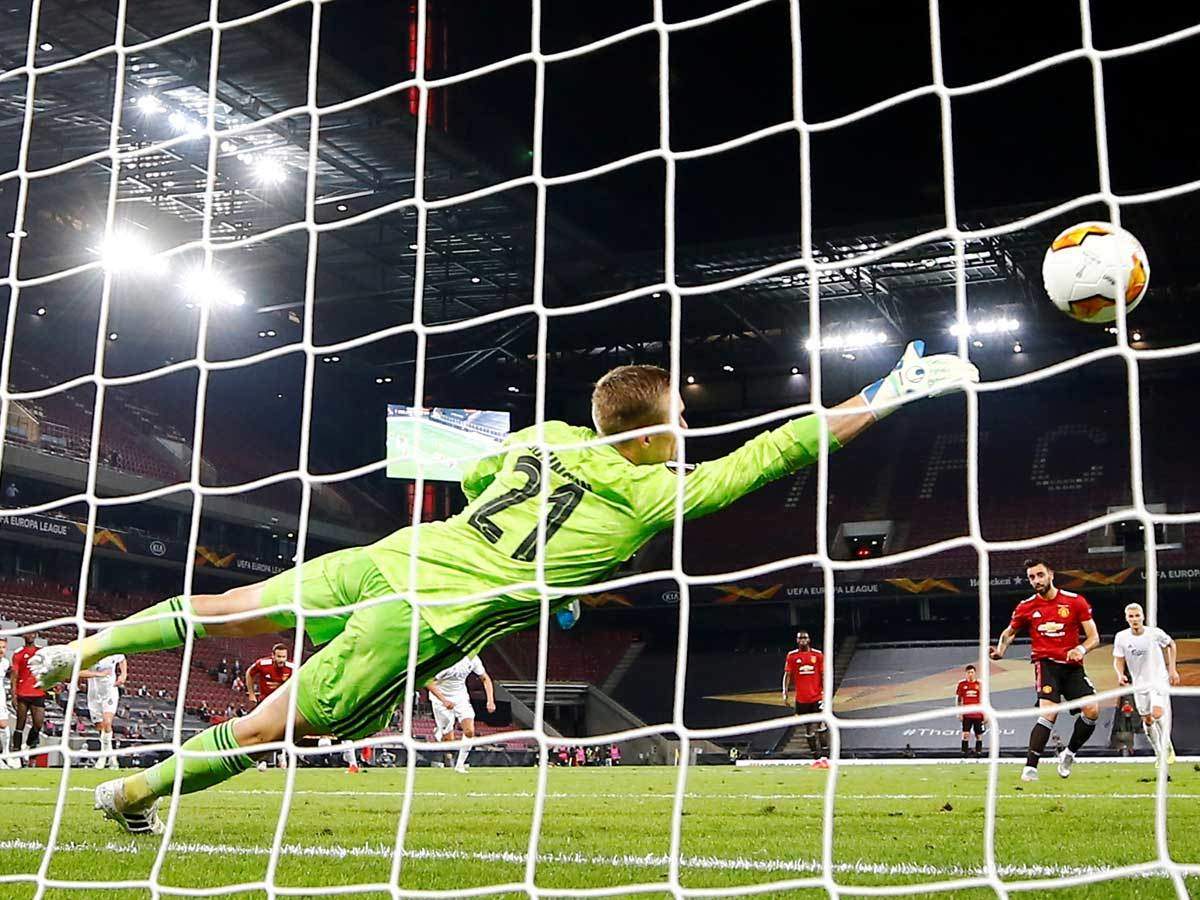 Photo: Reuters
Indeed, Mata admitted after the match, "The team is quite tired physically. Both teams got a little tired and there were more spaces and more chances. They played some good football and credit to them. We could have scored more goals in extra time but we are through."
While United had enough individual quality to progress past Copenhagen, they were eliminated from the competition in the next round against Sevilla. As expected, Solskjaer went with a largely unchanged side from his first-choice eleven, the only exceptions being Brandon Williams, who started over the injured Luke Shaw at left back, and Fred, who was preferred to Nemanja Matić in midfield.
Fernandes opened the scoring early on via a penalty goal, but Suso leveled the score shortly after, smashing home a cross from Sergio Reguilón. Once again, United came up against a superhuman in goal — the indomitable Yassine "Bono" Bounou — but they didn't do themselves any favors with wasteful finishing.
Sevilla's go-ahead goal came from an inch-perfect cross from Jesús Navas and incisive movement and finishing from Luuk de Jong, but it couldn't have materialized without a fatigued, unfocused United backline. Williams gave Navas far too much space and time to measure up his cross, Victor Lindelöf failed to track the trajectory of the cross, whilst Wan-Bissaka did not even move an inch despite De Jong moving into space to latch onto the cross. It was a collective failure that saw United lose their third semi-final of the 2019/20 season.
The impact that Solskjaer has made at Manchester United cannot be undervalued or understated. He has developed players, gotten rid of deadwood and provided excitement to fans who have been starved of it for so long, but he has hit his ceiling.
For United to reach the next level, they need to employ someone who can take this platform that Solskjaer has built and elevate it to the next level. Mauricio Pochettino is still unemployed after being sacked from Tottenham Hotspur in November, and the Argentine is just the right man to introduce a clear-cut system, build a long-term project, and make the whole greater than the sum of its parts, just as he did in London.
By: Abu Yasin
Featured Image: @GabFoligno