Xabi Alonso, the professional we all aspire to be
Liverpool, Real Madrid and Bayern Munich are all gargantuan clubs in European football, having amassed 23 European Cups, or Champions Leagues, in their combined history. To have just one on your CV is a dream for millions. To have all three, though, points to a one-of-a-kind individual.
What makes Xabi Alonso even more unique is the legacy he has left behind at each of these clubs. The Spaniard achieved a great deal of success throughout his career, and his footballing ability coupled with his off-the-field personality and charm saw fans take an immediate shine to the Basque born midfielder.
The modern football fan often throws the term 'legend' around like confetti, so much show that they sensationalise any opinion in hopes of recognition from peers on social media. This tribalism and desperation to have the biggest and shiniest things has devalued the adjectives used to describe something special.
Is Xabi Alonso deemed a true legend at all of his past clubs? Even one? Probably not. But was he special? Absolutely. So much so that the stadium announcer at Real Sociedad would refer to him as 'Don Alonso'.
Those of my generation will remember when they first truly caught the football bug. When everything you thought about, watched and talked about was football. For most my age, that year would have been around 2005, which happened to coincide with the famous night in Istanbul which has gone down in history as one of the finest Champions League finals of all time.
Rafa Benítez mastered his way to the final of the competition with a squad that in hindsight, had no business being there. They lined up against an AC Milan side that had far superior talent, such as Paolo Maldini, Kaká and Andriy Shevchenko to name but a few. The story from then on has been told a million times, but it still tingles the spine rewatching the footage.
The country fell a little in love with Liverpool that night, and those who took to the pitch carved their names in history; cult hero status was awarded to them all. For some, it was the final hurrah in their careers, Harry Kewell, Didi Hamann and Djimi Traoré are just some of those who knew this was the peak, that this was their moment in the sun.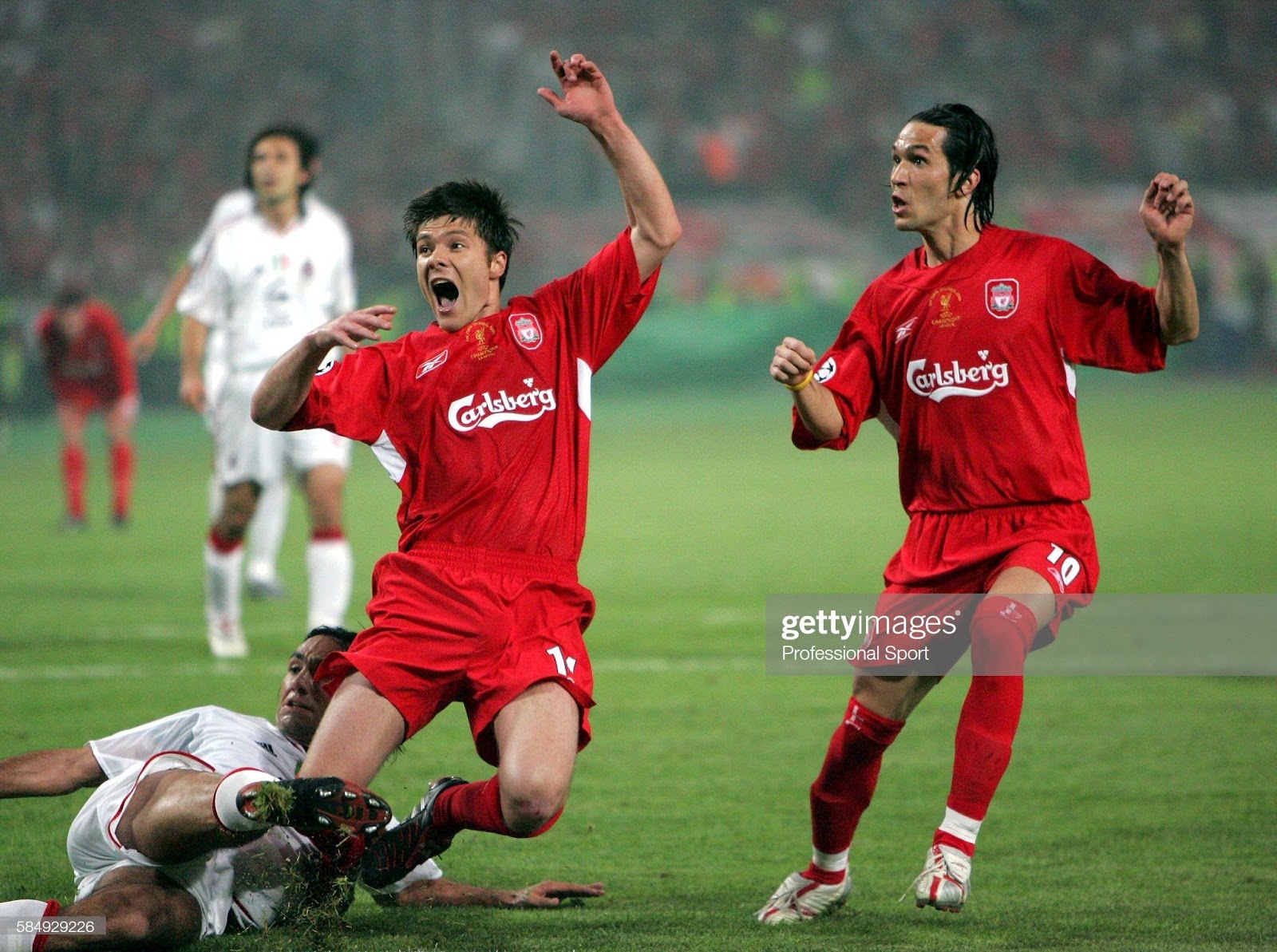 But for 23-year-old Alonso, it was the first step in what proved to be a glittering career. He arrived in Merseyside fresh-faced just a year prior from Real Sociedad, for what now seems a paltry fee of £10.7 million. He forged a formidable partnership with Steven Gerrard in the centre of the park, and his calm presence and willingness to sit deeper than his midfield compatriot was the perfect blend in Benítez's system.
Alonso was versatile and hard working, but most of all, he was consistent. The reliability he provided the Liverpool midfield gave Gerrard the freedom to burst forward and impact the game higher up the pitch. Alonso's role was not a glorious one, but an essential and incredibly effective one.
Classified as a deep-lying playmaker, his range of passing has been heralded over the years by coaches and fans all over the world. Former Liverpool teammate Steven Gerrard claims Alonso is 'the best midfielder he has ever played with' whilst his former manager at Bayern Munich, Pep Guardiola, claims he is one of the best he has seen in his life.
Alonso enjoyed five fruitful seasons on Merseyside, winning the hearts of Liverpool fans, but a move to Spanish giants Real Madrid materialised, a move that is difficult to turn down for any player in the world, let alone those of Spanish heritage.
His move to Real took some Liverpool fans by suprise, after previously showing no intention of leaving the Premier League outfit. He departure was in part down to differences with Rafa Benítez, but ultimately, for the career of Alonso himself, it proved to be the correct decision.
He joined the Madrid side and was welcomed by his Spain teammates Iker Casillas and Sergio Ramos, who a year prior had won Euro 2008, in which Alonso played four of the six games in the tournament.
Success was limited in terms of silverware for a club of Real Madrid's stature during Alonso's time at the club. In five full seasons, Alonso only won one league title. But Los Blancos did achieve the unthinkable, in La Décima, their tenth European Cup. But despite being part of the squad that made it to the final, Alonso missed out on being part of that 4-1 extra time win over bitter rivals Atlético Madrid. A tackle on Bastian Schweinsteiger in the semi-final win over Bayern Munich saw him suspended for the showcase event.
His time at Real Madrid, as it did with Liverpool, saw him win the adulation of the Madrid fans. To this day, after retiring from football altogether, some Madrid fans would admit that even with the riches of talent they possess, Alonso is yet to truly be replaced.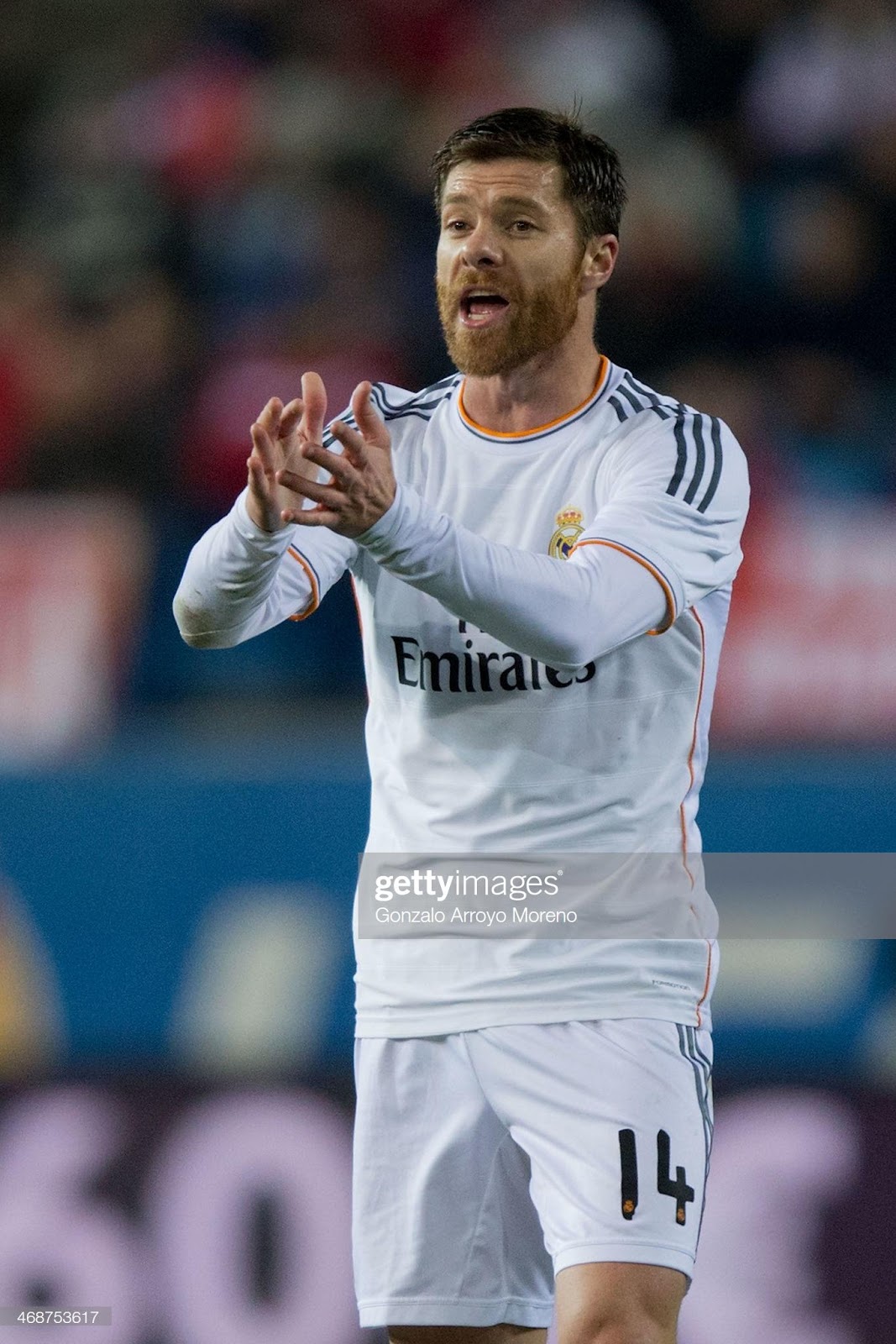 The pressures that come with playing for a side with the expectations and demands of Real Madrid call for a special kind of character, a strong mentality, the will to win and the determination to drag your teammates through rough patches when times are tough. Alonso began his career at Liverpool under tutelage of the man dubbed 'Captain Fantastic' in Steven Gerrard, and at Madrid, the Spaniard began to show all that he learned from the Englishmen.
He began to shoulder responsibility, lead by example in an era for Real Madrid where Barcelona were deemed the dominant Spanish force. This was not a man who ruled with an iron fist, but a man who led with actions, encouragement and class.
His time in Real Madrid wasn't littered with silverware; five trophies in five seasons is deemed somewhat disappointing for a club like Madrid, doubly so for a player or Alonso's ability. But internationally, Alonso was part of one of the most dominant eras in history.
After Spain's Euro 2008 triumph, they went to the 2010 World Cup in South Africa as one of the favourites. A tag that was ultimately justified, as they went on to dominate the tournament, lifting their first World Cup trophy.
This tournament and the final saw Alonso go down in infamy, through no fault of his own. Nigel De Jong performed a kung-fu style kick which landed directly into Alonso's chest, producing an iconic image for decades to come. English referee Howard Webb deemed the offence worthy of a yellow card, despite the recklessness and fear of a broken rib for the Basque-born international.
Two year later, more international success came the way of Spain, in the form of Euro 2012. Alonso scored both goals in a 2-0 quarter final win over France, showcasing his ability in the air as well as his set piece skills. His first was a towering header from a Jordi Alba cross, killing the game with a late penalty after Pedro Rodríguez was felled in the box. Spain went on to the final where they dismantled Italy 4-0 to lift their third successive major international trophy.
It was in 2014 when Alonso would move away from his homeland again. Real Madrid needed an overhaul of the squad, and at the age of 33, it was time for pastures new. A return to Real Sociedad was mooted, but it was Pep Guardiola, and Bayern Munich who came calling.
His impact on the Bundesliga was immediate, setting a record of most completed passes in the a single match with 186 against FC Köln. It was clear that despite his aging body, his mind and heart were still fresh as ever.
Alonso never let age get the better of him; he adapted his style to ensure his body and mind were fresh for every game. A consummate professional, his dedication to being in the best physical and mental condition meant he made 117 appearances in three seasons for Bayern, a club that demanded 100% in all aspects of their football.
But Alonso touched the hearts of fans across the world for more than just his ability on the pitch. His curious hobby in his teenage years is a story often told, with the Spaniard having spent a period of time in Ireland at aged 15. It was here he began his passion for Meath Gaelic Football. Alonso spent time with a family in Kells County Meath to learn English, but he also played the sport in his spare time with friends.
Described as a delicate, quiet and friendly man off the pitch by teammates, it was this unassuming demeanour which a large portion of the football world related to. Alonso joined the Premier League in an era where players were becoming celebrities, embracing the glitz and glamour that came with the astronomical wages on offer to those at the elite level.
Alonso was at the elite level of players getting a wage some of us would only dream of. But he was rarely on the front page, rarely in the news. In fact, if Alonso did appear in the media, it was because of what he had achieved on the pitch.
In interviews he was always open, honest, logical and classy. Not shying away from questions about the team or himself. He offered his words to the world and we listened, whatever the result, whatever the situation.
His retirement was archetypal of the man he was. A simple message, with an image that oozed the grace, class and style we learned to love.
His career was moulded by three of the biggest clubs the world has to offer, and in truth, all of them would take back their own iteration of Alonso in a heartbeat.
(embed https://twitter.com/XabiAlonso/status/839777479426510848)
There are some players who have an impact on you, there are some players who remind you of why you fell in love with football. Everyone has their favourites, be it because they played for your club, your national side, or that they played with a spark that was a joy to watch.
Xabi Alonso never played for my club side, and he never played for my national side. He never dazzled the cameras with tricks and flicks, but what he lacked in flair and flamboyance, he made up for in intelligence, technique and professionalism. My introduction to the beautiful game was heavily influenced by Alonso, from Istanbul to those halfway line goals against Luton and Newcastle.
The Spaniard is my favourite player of all time. So much so, I named my dog after him.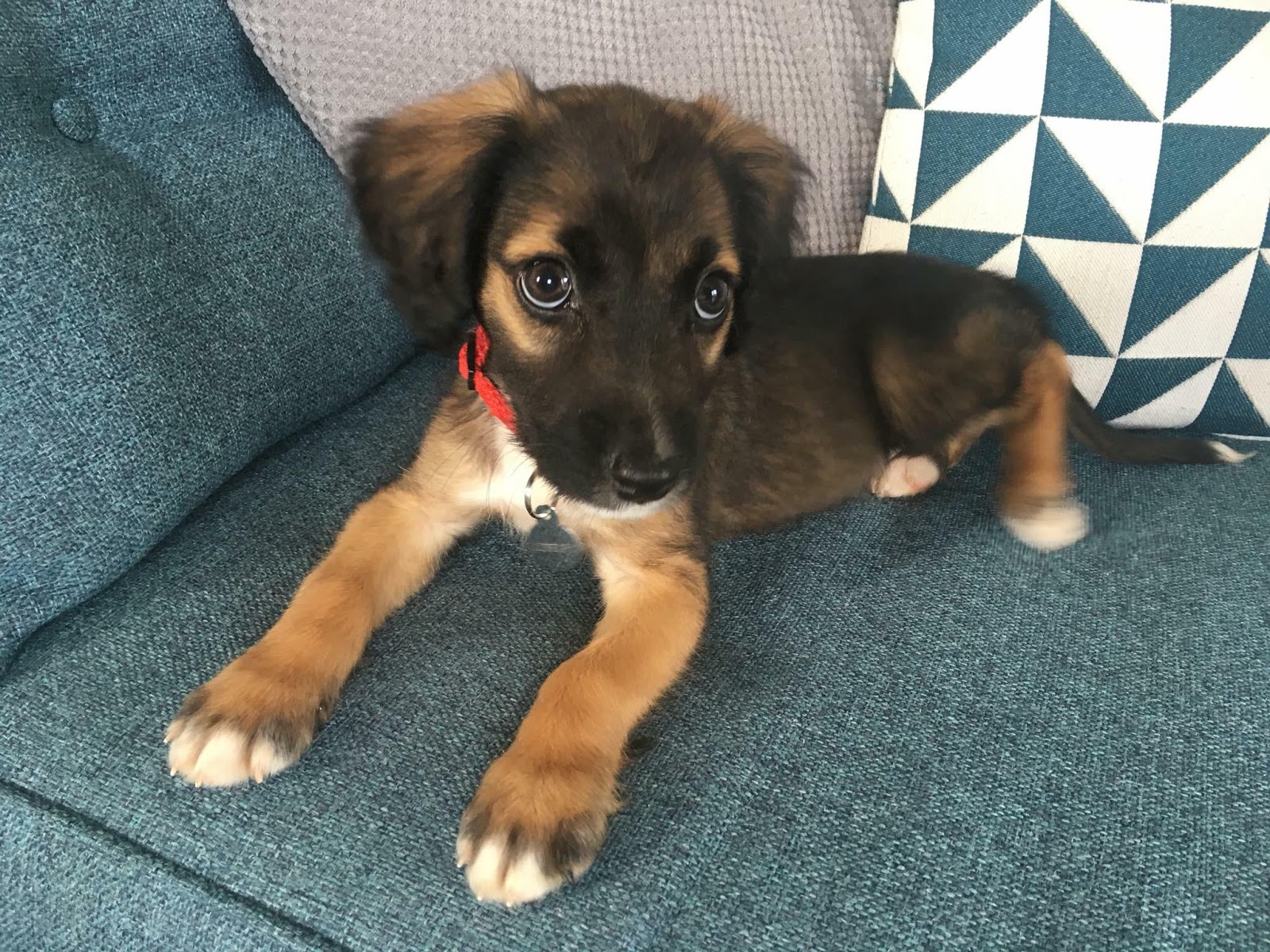 Alonso, meet Alonso.
By: Conor Dunford