Angelo Gabriel: The Next Talent to Break Through Santos' Academy?
Angelo is the latest talent to emerge from the Santos team, which if going by history is anything to go by, then this kid needs to be tracked closely! The likes of Pele & Neymar are the most popular names to come out of the Brazilian club who made a name for themselves and Rodrygo is the latest who is currently at Real Madrid. 
Angelo made his debut at just 15, which made him the second youngest player to play for Santos, Pele is the third. Looking back at his background, Angelo has always played with an older group of players, such as when he was 15, he was playing for the Under 20 side. At 17, he is now becoming a regular name on the team sheet for Santos and it is no surprise that he is starting to attract interest from the European giants. 
Biography
Name: Angelo Gabriel
Age: 17
Team: Santos
Nationality: Brazil
Height: 173cm
Foot: Left
Angelo – 2022 Season:
The Brazilian Serie A league has already kicked off for the 2022 season and 20 games have been played so far (Aug 2nd 2022). The Santos manager has continued to show faith in the young Brazillian as he has played 11 games out of the 20 so far.
In terms of making a game-changing impact directly, there isn't much to draw out from his stats as he has not scored yet however, he has assisted 2 goals. Below is a look at Angelo's metrics for the season so far, which will help paint a picture of the type of player we are talking about here: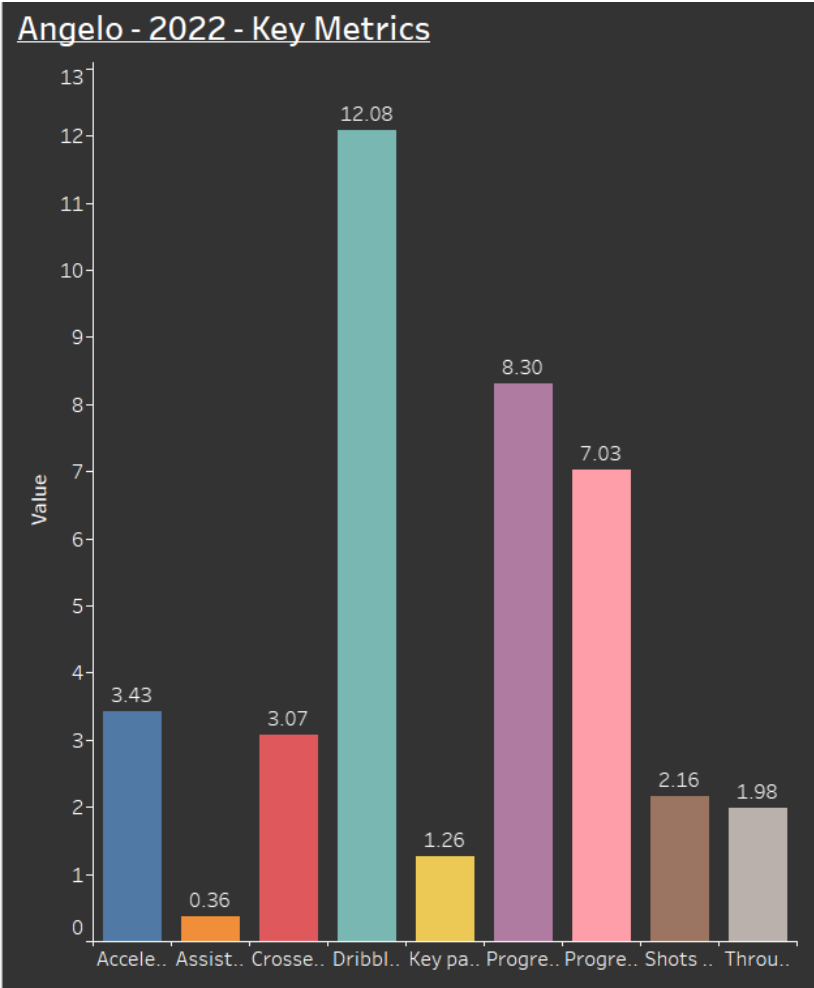 Based on the above key metrics, it looks as though Angelo is a wide player who dribbles a fair amount as well as makes a high level of progressive runs. At this stage, it looks like Angelo looks more of a provider for the team as he is ranked high for progressive passing and has a decent return on crosses per game. As we look into the player further, the above metrics will start to make more sense.
Angelo's Style Of Play
Angelo is a left-footed winger who plays on the right-hand side. From here, he will like to cut inside onto his left and make an impact on his team. He possesses great dribbling skills as indicated above and likes to take his man on.
He also likes to provide and creates chances for his team however, the one thing noticed is that Angelo currently lacks that strong finish which I am sure he will develop over time. If at this stage we can give a slight comparison, I would say he plays like Rodrygo, in terms of his movement on and off the ball.
Comparing Angelo To Other U20 Players In Serie A
In this section, I will do a high-level data analysis on how Angelo compares to players under 20 years old in the same league for the 2020 season. 
Accelerations vs. Successful Attacking Actions – Per 90: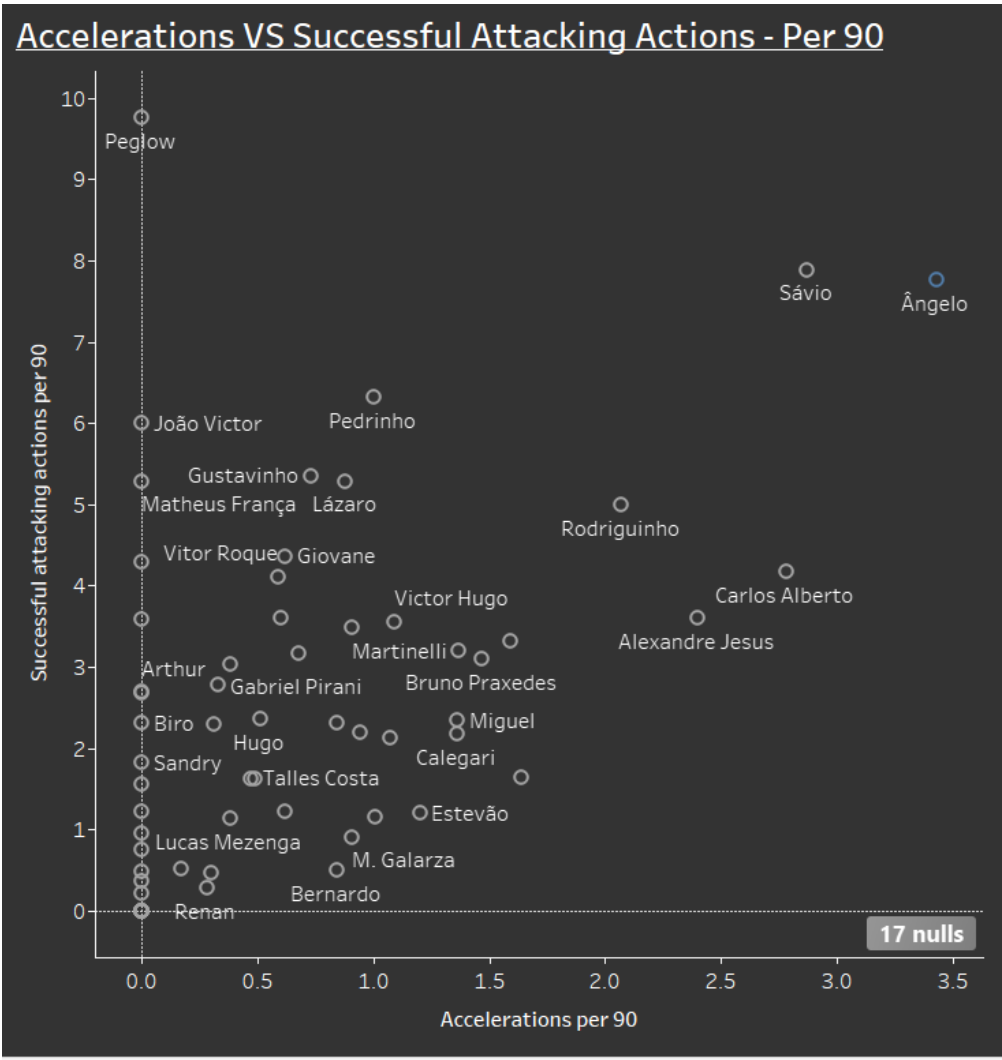 In this section, we can see that Angelo is currently leading the way in terms of accelerations per 90. For successful attacking actions, he came 3rd not very far behind 2nd place for this metric. 
Through Passes vs. Progressive Passes – Per 90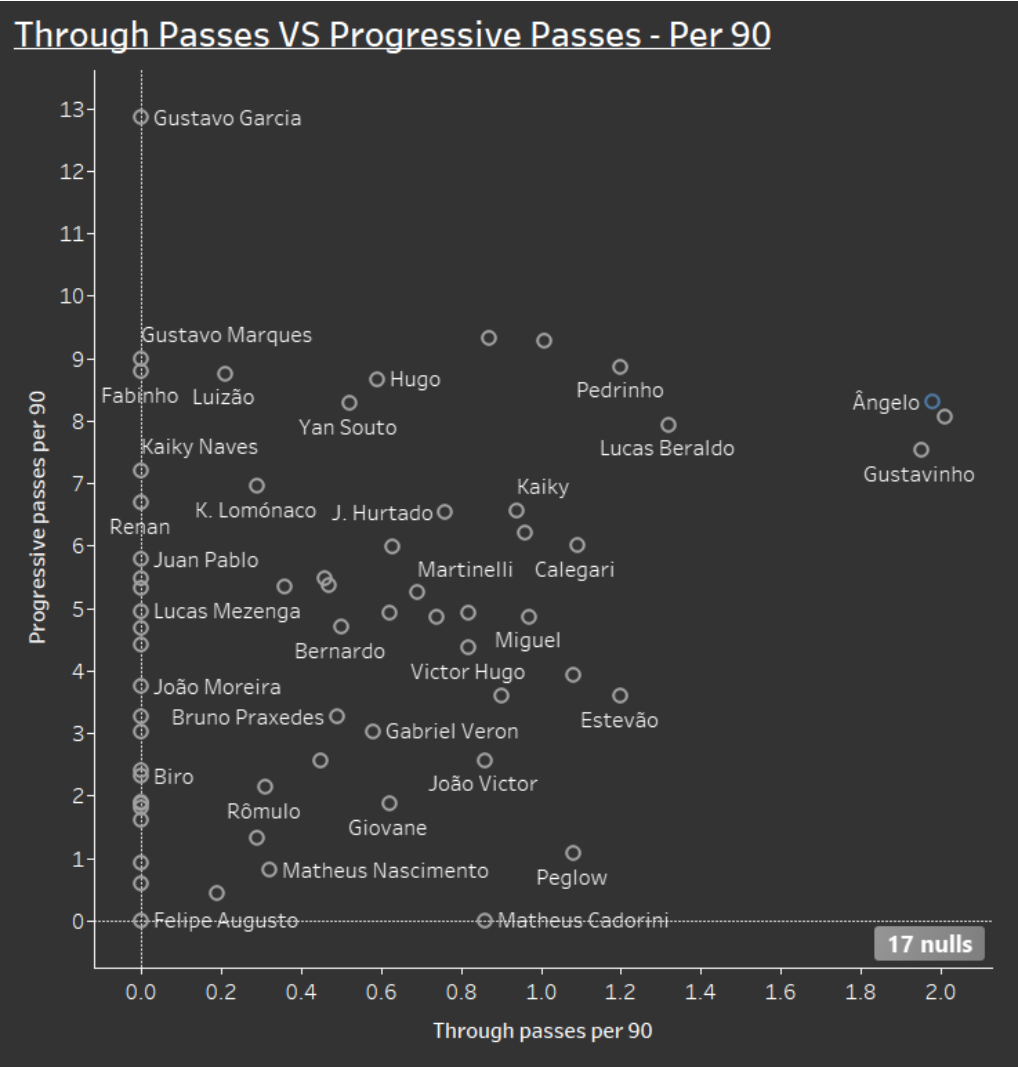 Here we can see that Angelo records a high through passes per 90 rate compared to the other players and also recorded a decent rate for progressive passes per 90. The through pass per 90 does link up well with the individual stats which were presented earlier on, where we can see the player is more of a provider. 
Dribbles vs. Progressive Runs – Per 90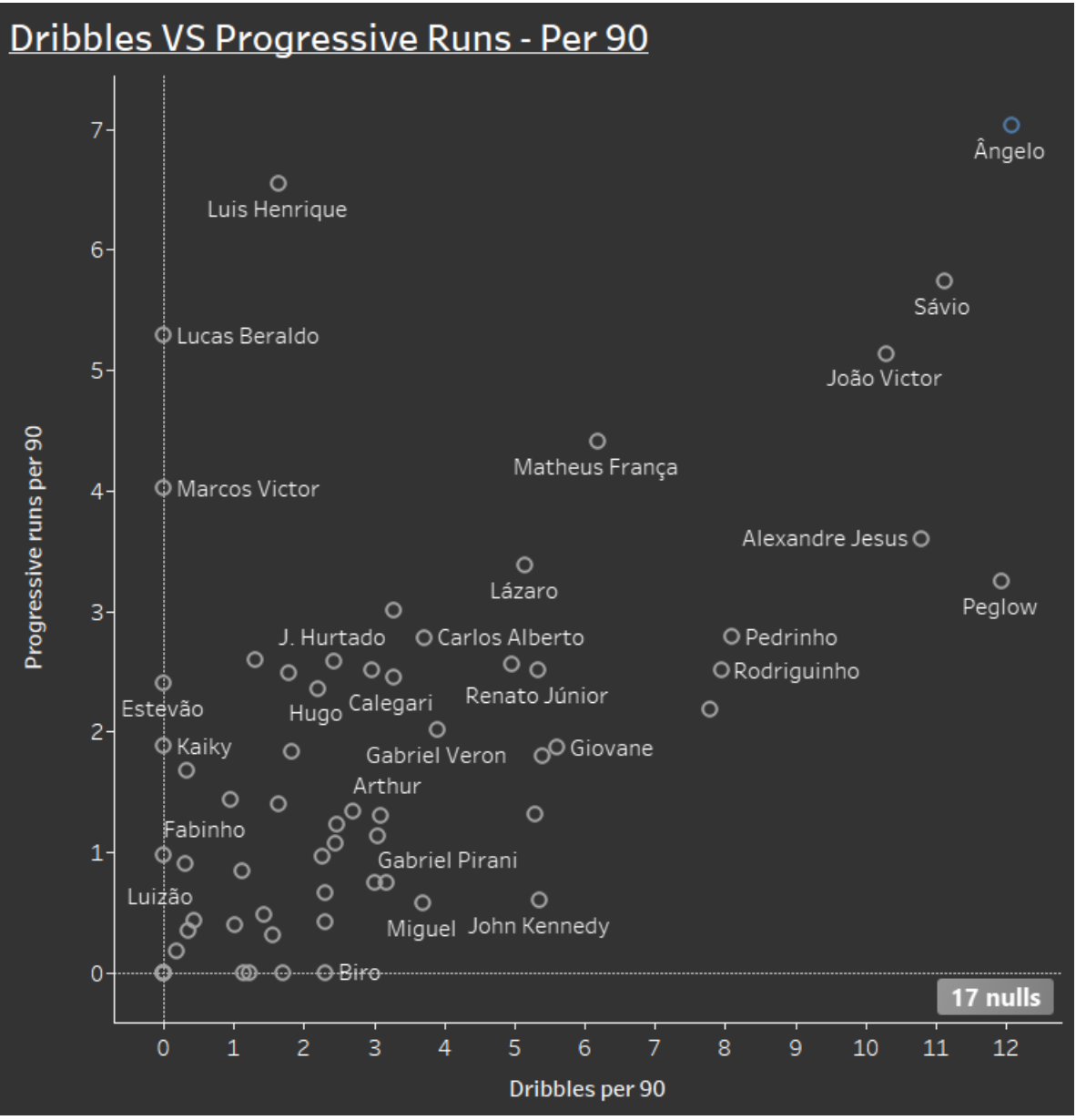 Angelo again ranks very well, here we can see that he recorded a high amount of dribbles per game and ranked top for progressive runs. This data again links up well with the individual stats and we can already gather an image of how this player goes about his business on the pitch. 
In-game Analysis
Here we will review some in-game footage of Angelo including the main metrics in which the young man glowed in on the data analysis above.
Splitting Defences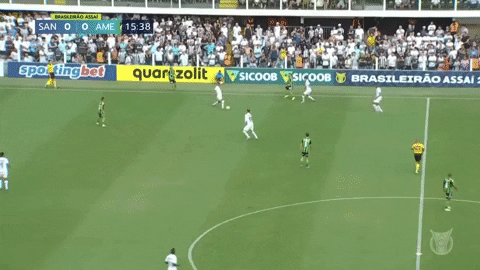 Here we can see that Angelo cuts inside from the right, takes on a challenge, and puts a lovely ball through for his striker. This is one of the good traits that Angelo has in his game.
Confidence
In this clip, we can see that Angelo at just 17 is already showing great confidence and does not have an issue taking on his opponents. This type of footage is what will interest the top clubs in Europe, in terms of the courage he has to make a move on goal.
Skill
In this clip, Angelo demonstrates that he has some tricks in his locker and again has no trouble taking on his opponents. This particular clip reminds me of the days when Neymar played for Santos and at a young age was using his flair. Angelo also showed his strength by shrugging off his man and keeping the ball in, which was great to see.
1v1 Skills
Here we can see Angelo using his dribbling to move past his opposition with ease and is looking to make a progressive attacking move forward.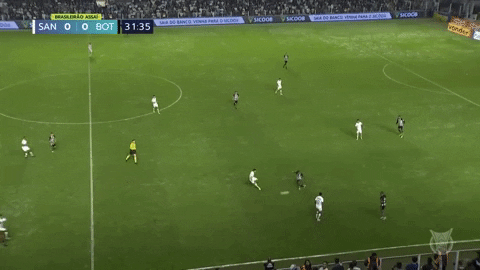 Goals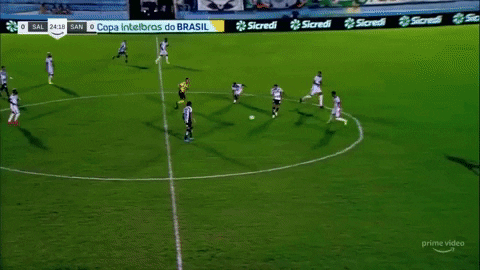 As mentioned, Angelo is not yet scoring many goals but here we can see what is potentially to come for this player. A great finish and with further development, can for sure have more finishes recorded just like this. 
Conclusion
We have already had a glimpse of what is to come from Angelo and I am sure we will hear his name in the near future if not already. Angelo is already becoming a regular figure in the first team, he is a year ahead of what Neymar had when he entered the first team, which is a very positive sign. In terms of interest, there has not yet been any firm interest from what I have seen but the likes of Real Madrid and Barcelona have been known to be keeping tabs on the young player.
We will have to wait and see when there are further developments transfer-wise for this talent, but there is no doubt that there is something special about Angelo. He has all the attributes to become a star and follow in the footsteps of some of the other talents that have gone on to bigger things after moving from Santos.
By: Dhillon Gill / @_iamdhillon
Featured Image: @Juanffran / Getty Images