Breaking Down Fiorentina's €80m-rated Sharpshooter Dusan Vlahovic
Rumors about Dusan Vlahovic's move become hot news every time he closes a giornata with goals. After it was reported that he doesn't plan to extend his contract which will end in June 2023, big clubs such as Juventus and Tottenham Hotspur have become interested in his services, with La Viola reportedly setting his price tag at €80 million.
Vlahovic collected his 10th goal for this Serie A season in Giornata 13 with a superb brace to give AC Milan their first defeat of the season and lead Fiorentina to a 4-3 victory. With those goals, the 21-year-old Serbian striker sits third amongst goalscorers in Europe's top 5 leagues; only Mohammed Salah and Robert Lewandowski have collected more goals than him.
Let's take a look at the pizza chart below to see what kind of striker Vlahovic is. When in possession, he's not really involved in the build-up, he's on the lower middle percentile on dribble attempts and the number of players dribbled past. Unlike his age mate Erling Haaland, who often exploits the space with his speed, Vlahovic is kind of a more traditional striker who becomes the target of the play.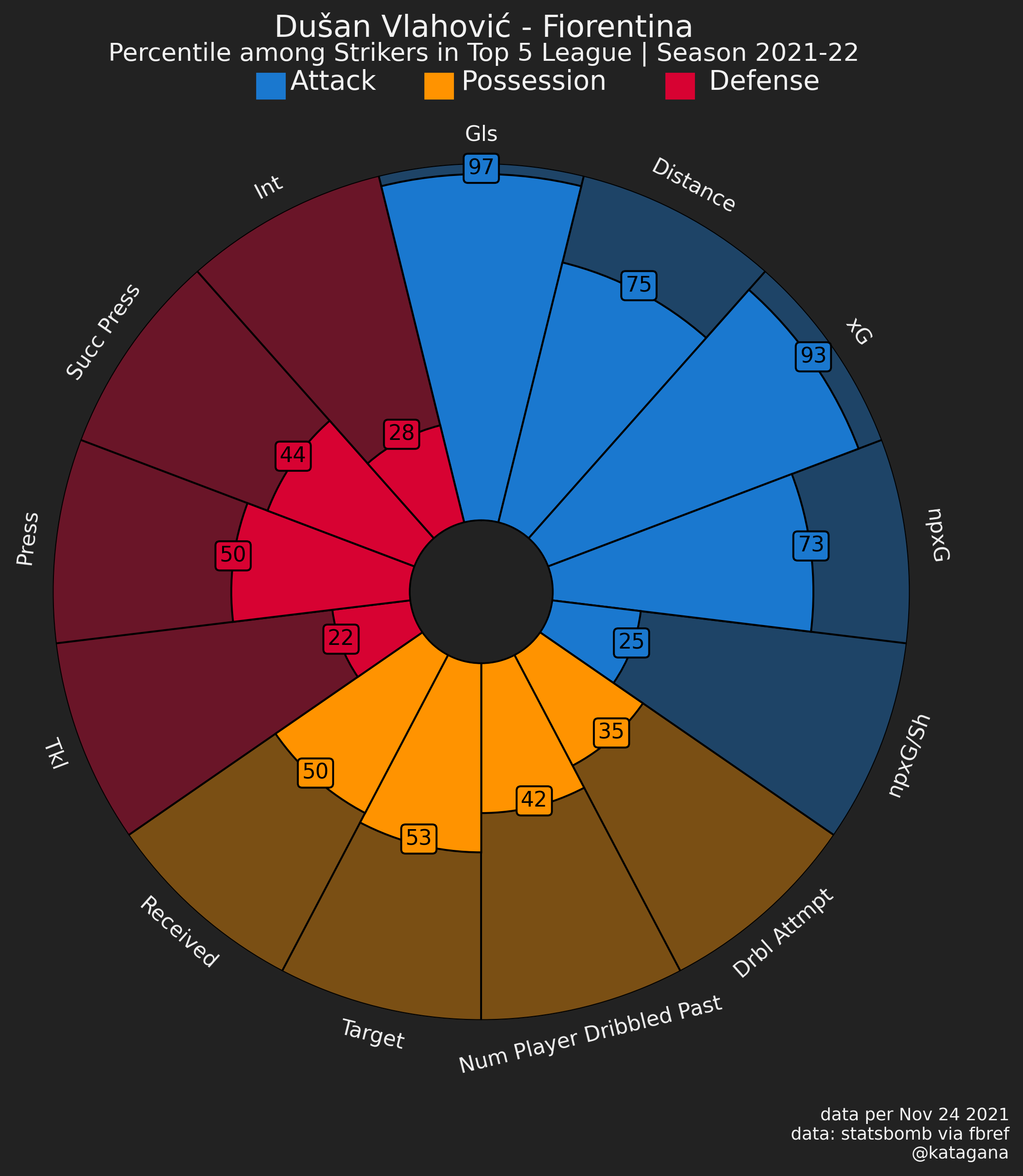 His shots map below in Serie A since the 2018/19 season displays that the majority of shots are in the 16-yard-box with the higher quality of chances, something that strengthens the idea of his style as the classic striker. In this season, his xG/90 shows a total of 0.53 per game, the 7th best in Serie A. He's also getting sharper each season, and his finishing is becoming even more clinical.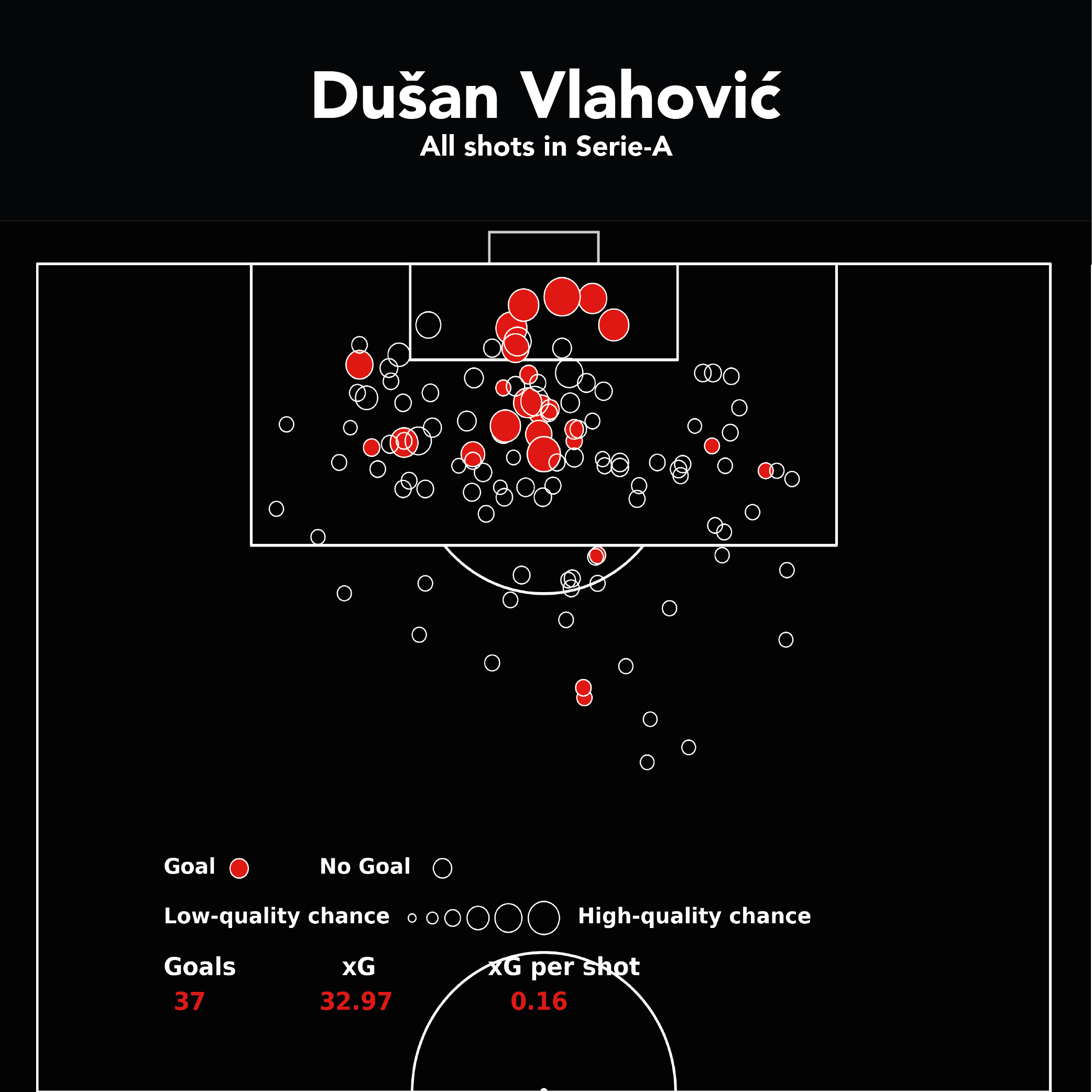 Last season, Vlahovic hit fire at the turn of the new year and reached his top form in the homestretch of the campaign, scoring his 10th goal in Giornata 27 against Benevento with a hat-trick that also became his only tripleta in Serie A that season. This season, he has already bagged 10 goals through the first 13 matchdays — in total, 12 goals and 2 assists in 14 appearances. At this rate, it's only a matter of time before he surpasses last season's total of 21 goals and 2 assists.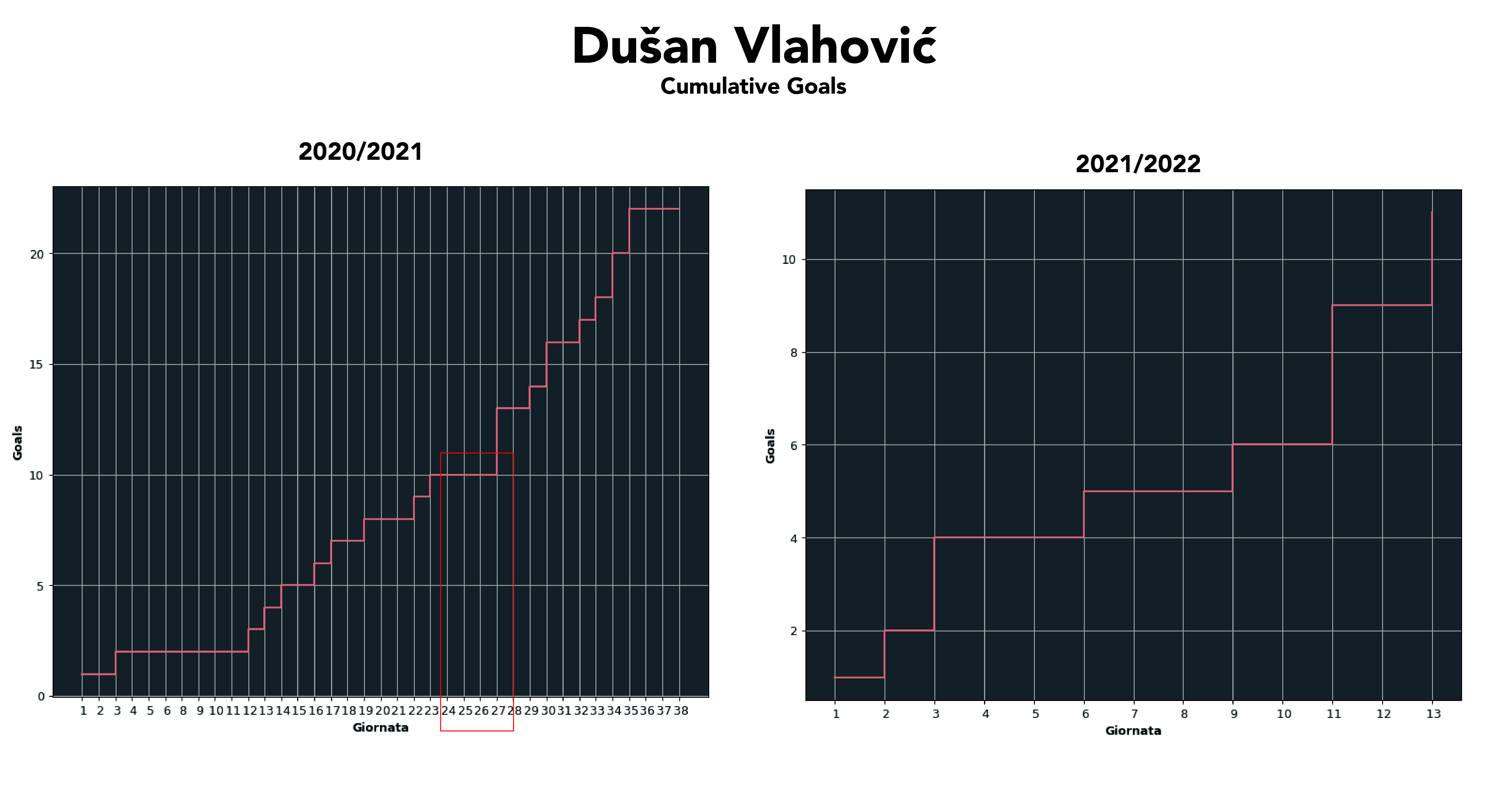 "[Dusan Vlahovic] is destined to a great career, not because he scores goals and knows how to play, but because of the way he trains," stated Fiorentina manager Vincenzo Italiano in an interview with Sky Sport Italia. "It's extraordinary to watch him train, he takes all that with him into the match situation."
"We'll see what happens in the future, but right now he is working so hard and giving the team everything. I've said many times, Dusan is not thinking about anything other than preparing for these games. You see his approach and impact. He knows everything depends on performances and has the character of a veteran."
With Dusan Vlahovic's contract set to expire in 2023, it is already a foregone conclusion that he will depart Fiorentina next summer for a mouthwatering sum. Various Premier League sides will surely be competing for the services of the Serbian forward, who, at 21 years of age, is quickly establishing himself as one of the hottest young prospects in world football.
By: Karaeng Katagana / @ktagana
Featured Image: @GabFoligno / Emilio Andreoli / Getty Images