Davies Accustomed to Adapting
At a young age, Alphonso Davies learned all about making adjustments. Life was going to throw some unexpected challenges his way and still does, yet he handles them with aplomb.
Signed to Bayern Munich and viewed as being equipped with the requisite skill to replace the departed goal-scoring exploits of Arjen Robben and Franck Ribery, that wasn't what fate had in store for the 19-year-old Canadian.
An attacker who scored five goals in his first 17 matches for Canada, Davies finally found regular work in Bayern's first team at left back. Injuries would create the opportunity for Davies in the Bayern back line and he would fit himself into the overall picture quite wonderfully.
Early-season injuries to Niklas Süle and Lucas Hernandez caused a gap in the Bayern defense. Left back David Alaba shifted to a central defender role. Davies, normally a midfielder or winger, slotted in at left back and didn't just fill in, he played a starring role.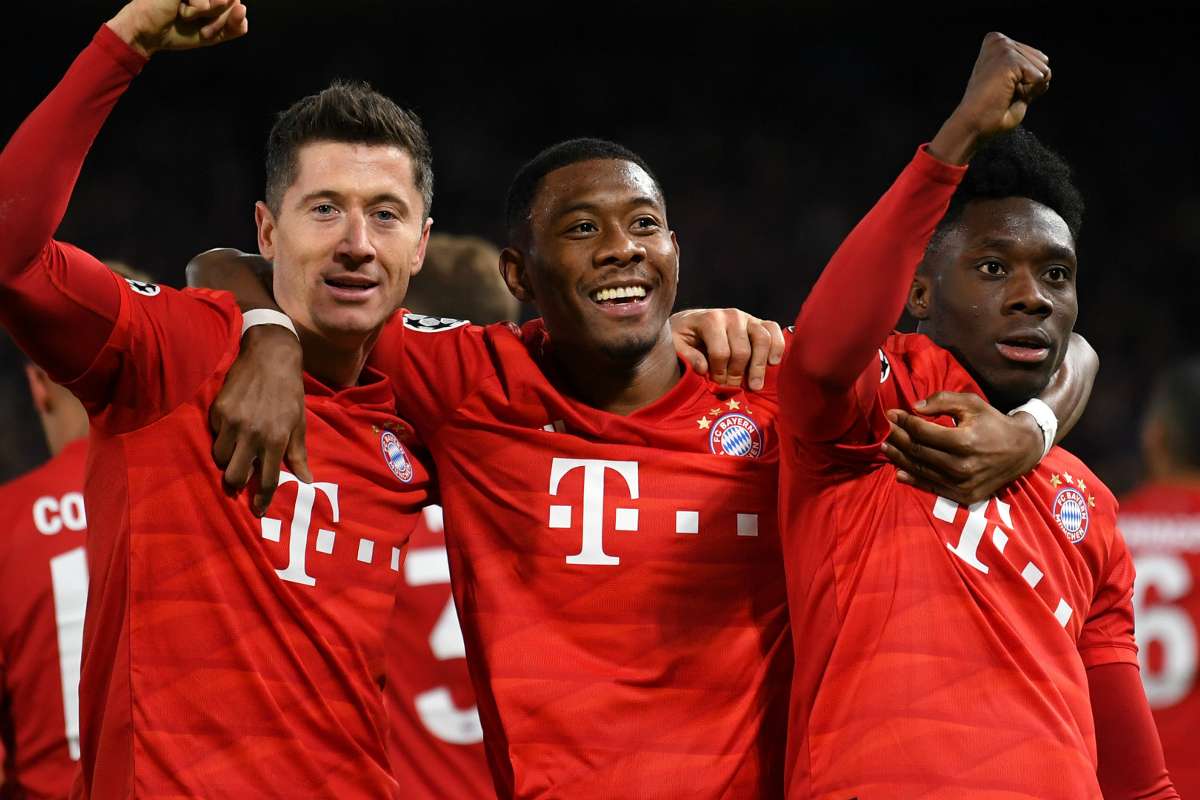 Photo: Getty Images
A year later, some in the football world are ready to suggest he's among the elite left backs in the game. 
Davies Makes Football History
That's the position that he was playing as Bayern Munich defeated Paris Saint-Germain 1-0 to win the 2020 UEFA Champions League final. Davies is the first Canadian international player to win the UCL.
Top online sports betting sites like Intertops sports are listing Bayern Munich as the +450 favorites to repeat the Champions League victory. Imagine the odds you could've gotten on a guy from Canada being part of a UCL-winning side. Even Davies still has trouble wrapping his mind around that reality.
"I just want to say thank you guys for supporting me back home," Davies said during a televised interview following the UCL final. "I don't know, this is for you guys, I guess. Who would've ever thought — a guy from Canada, playing at a club like Bayern Munich, winning the Champions League? Never would've guessed it.
"I think two years ago, if someone had told me this, I would've said, 'Yeah, you're lying.' But I mean, dreams do come true. And I just want to say thank you everyone for supporting me back home."
A Tale Of Two Miracles
After Bayern's victory, Davies received a congratulatory message from Canadian Prime Minister Justin Trudeau. He was followed on Instagram by Canadian rapper Drake. So many who tell the story of Davies focus on where he's going. The true miracle is the tale of where he came from.
Davies was born in a refugee camp in Buduburam, Ghana. His parents fled from a Civil War in their native Liberia. For them and their newborn, every day was about a fight for survival, the search for clean drinking water and enough food to feed themselves.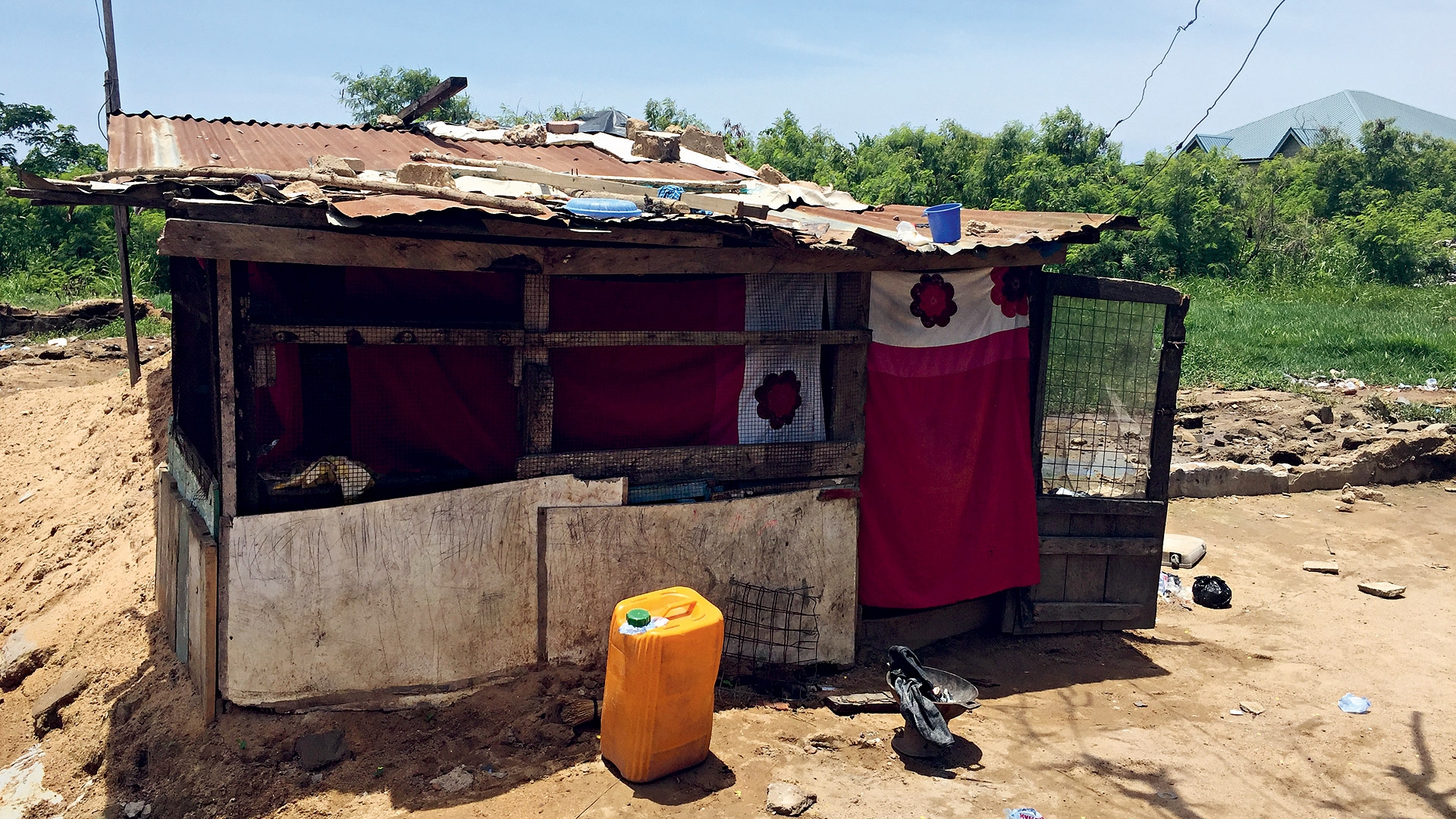 Photo: FC Bayern
"It was hard to live because the only way you survive sometimes is you have to carry guns," Alphonso's father, Debeah told Bundesliga.com. "We didn't have any interest in shooting guns. So, we decided to just escape from there. 
"They have a program called resettlement, and they said 'OK, you have to fill in a form for Canada.' We went through the interview and everything, and made it, and came over here."
When Alphonso was five years old, he family emigrated to Canada, settling in Edmonton. "Who would have guessed it?" Davies said. "A kid from Canada, Edmonton Alberta. Most people don't even know where that is. Where it snows – I'm talking -40 weather. He's now a Champions League winner."
It's easy to get caught up in what Davies has accomplished. "He's going to be world class," former Bayern president Uli Hoeness told Sport1. 
"Alphonso is one of our best players," added Bayern head coach Hans-Dieter Flick, who oversaw Davies' rapid ascent from winger to first-team left back. "He's setting up goals in attack, has scored some himself, and is very adept defensively. He's on a very good path. He's young – he can and wants to learn."
No one, though, should ever forget the path Davies already traveled and what he overcame to get to the top of the football world.
"Alphonso Davies is somebody that all our players can aspire to become," Canada national team coach John Herdman told the Edmonton Sun. "He underlines what Canada is. It is a country that accepts all."
By: Tonette Pringer
Featured Image: @GabFoligno / M. Donato / FC Bayern