Finding a Harry Kane Replacement
After a very disappointing season, happenings in North London took another turn for the worst when Harry Kane made it quite clear of his intentions to leave. Manchester City are the club rumoured to pull in the world-class striker, and with Moise Kean returning to Everton after his loan spell and Mauro Icardi's future uncertain, Mauricio Pochettino could also attempt a reunion in Paris with the English striker.
Replacing a player like Kane is impossible. His world-class technique on the ball, mixed with his ability to play between the lines and incredible passing range which means he can turn into an immense creator within seconds. Kane's replacement has huge shoes to fill. But here are three potential strikers that Daniel Levy should consider to replace Kane, should he leave. 
Patson Daka 
In the past years some of Europe's brightest prospects have begun their trade in Salzburg: Sadio Mané, Dayot Upamecano, Naby Keïta and the wonderkid grabbing all the attention, Erling Braut Haaland. Patson Daka is the next in line. Born and raised in Gambia, the striker's numbers alone show why he is one of the most sought-after strikers in Europe: 34 goals in 42 games, and 27 in 28 in the Austrian Bundesliga. 
He is certainly a talent that Daniel Levy should be looking at. Daka is blessed with an incredible pace, but he utilises this luxury with dangerous in-behind movement. The example below is a good example. Salzburg are in a dangerous position between the lines and Daka is immediately making a good run across the defender's blind spot.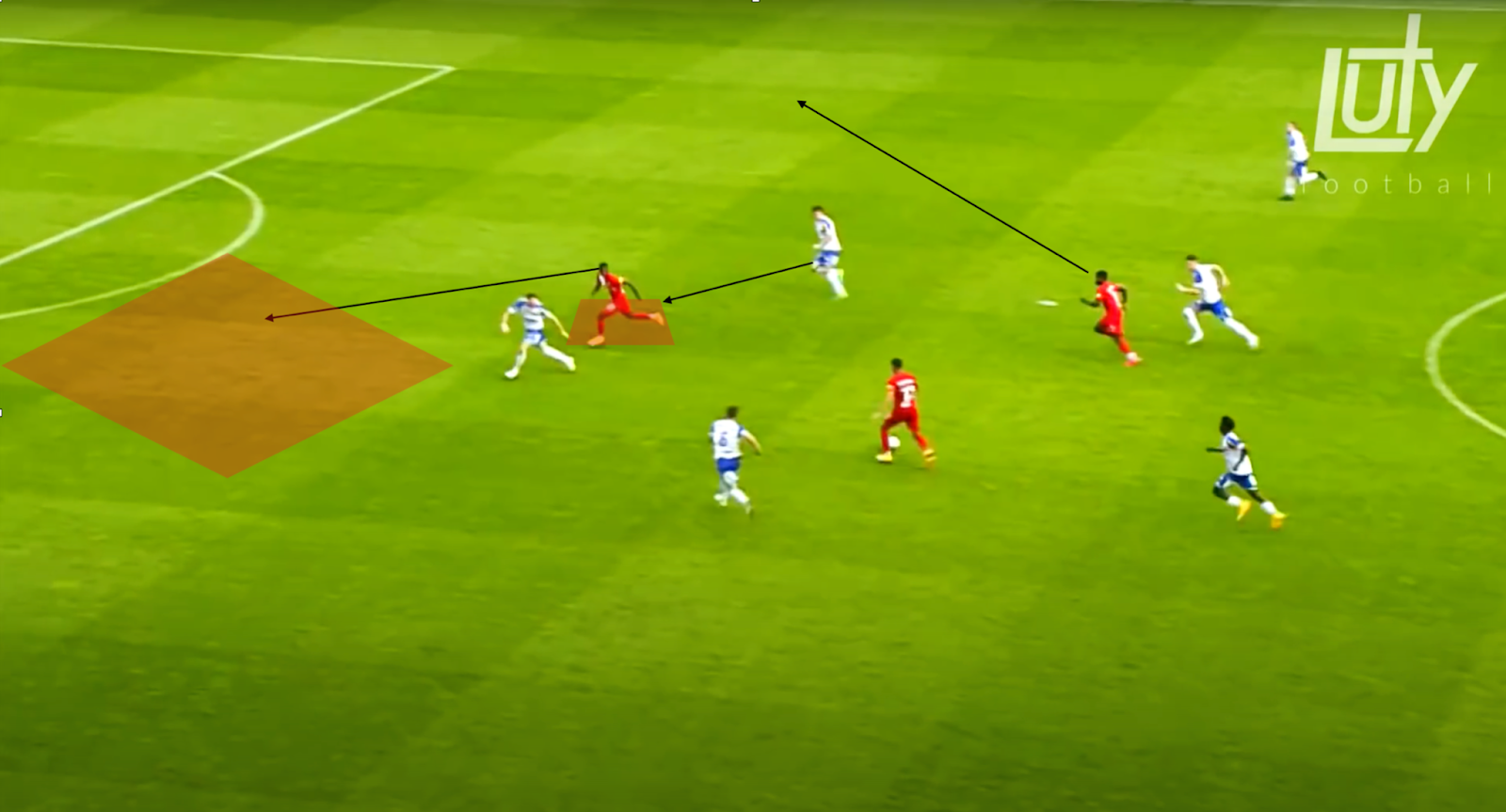 This sort of movement warrants attention, as you can see with both opposition defenders being dragged into to divert this run. But this could potentially open up a space for a teammate, as seen on the right. In this example, Daka is set free and finishes well on his left foot. 
Daka's ability to sniff out chances in the box is also what sets him apart from other young strikers. His movement in the box is great – take the example down below. He has already foreseen where the dangerous run is between the centre-backs, making it near impossible for them to stop this move from ending up in a goal.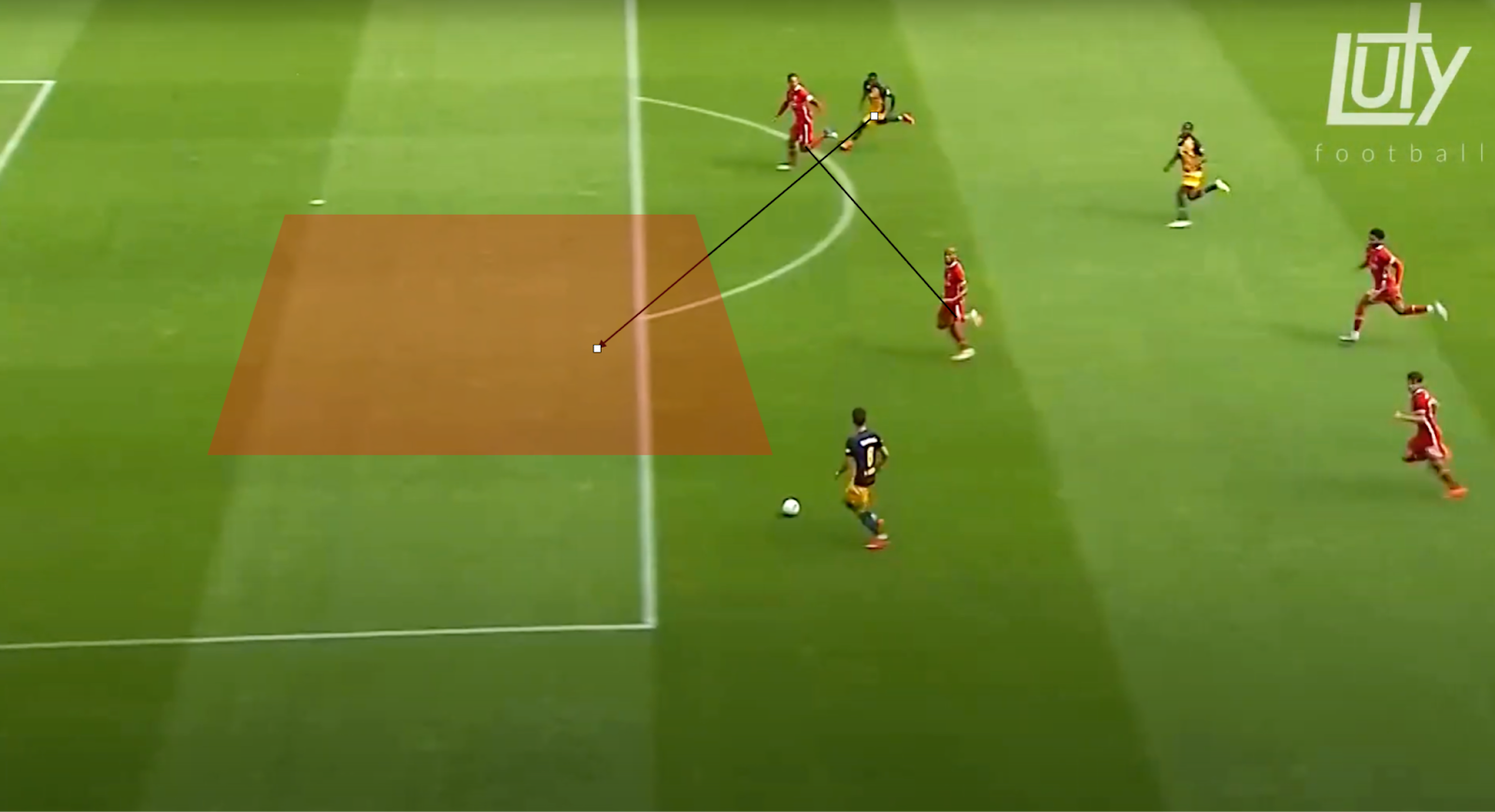 This was the position Daka got moments later; a chance he can't miss. The striker is also gifted with an excellent finish: he is capable of using both feet and can score from tight angles.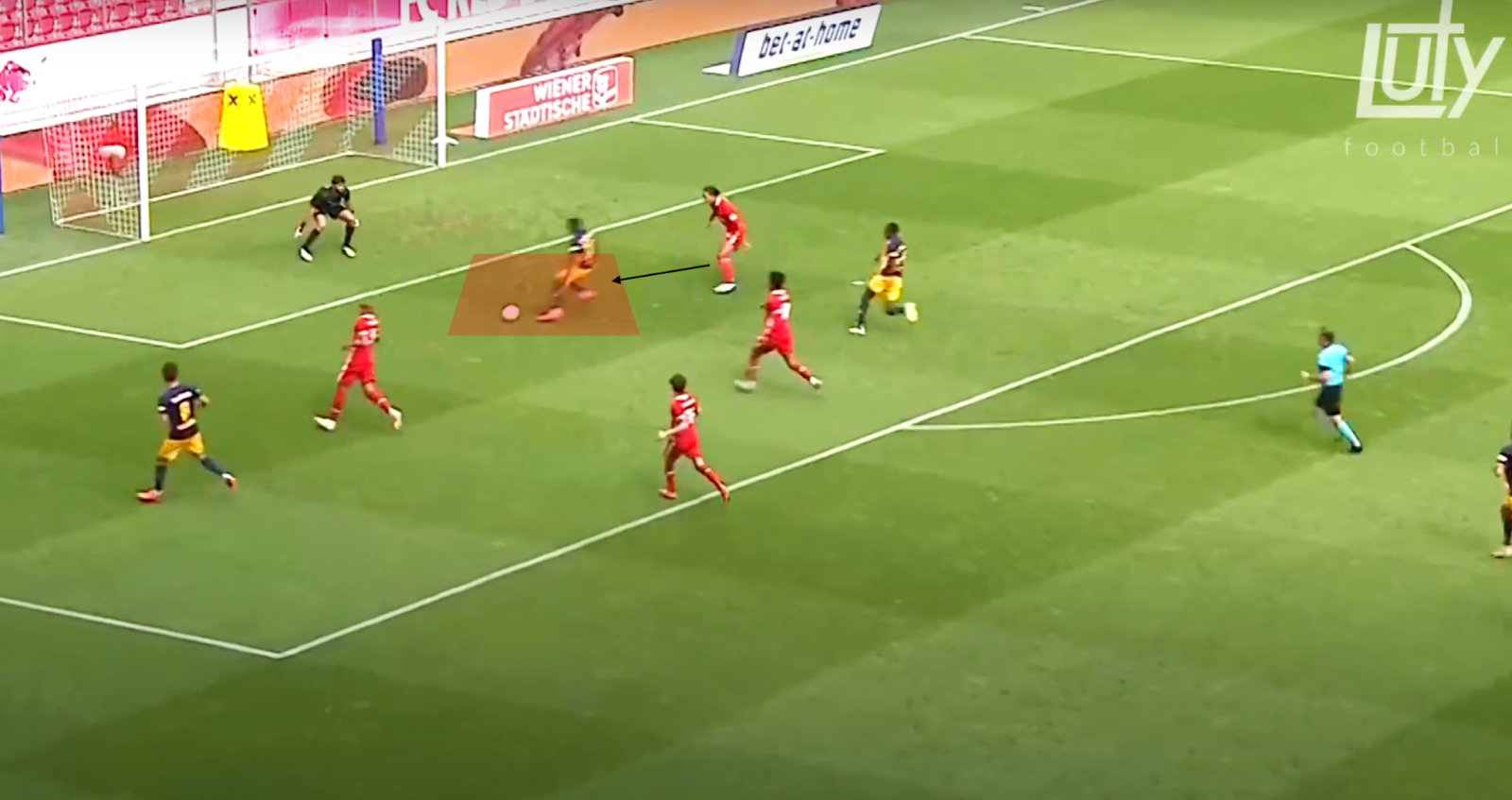 Daka is not only a gifted witty natural striking instinct, he has other traits which are very similar to Kane. Daka can drop in between the lines to link-up play and progress the ball.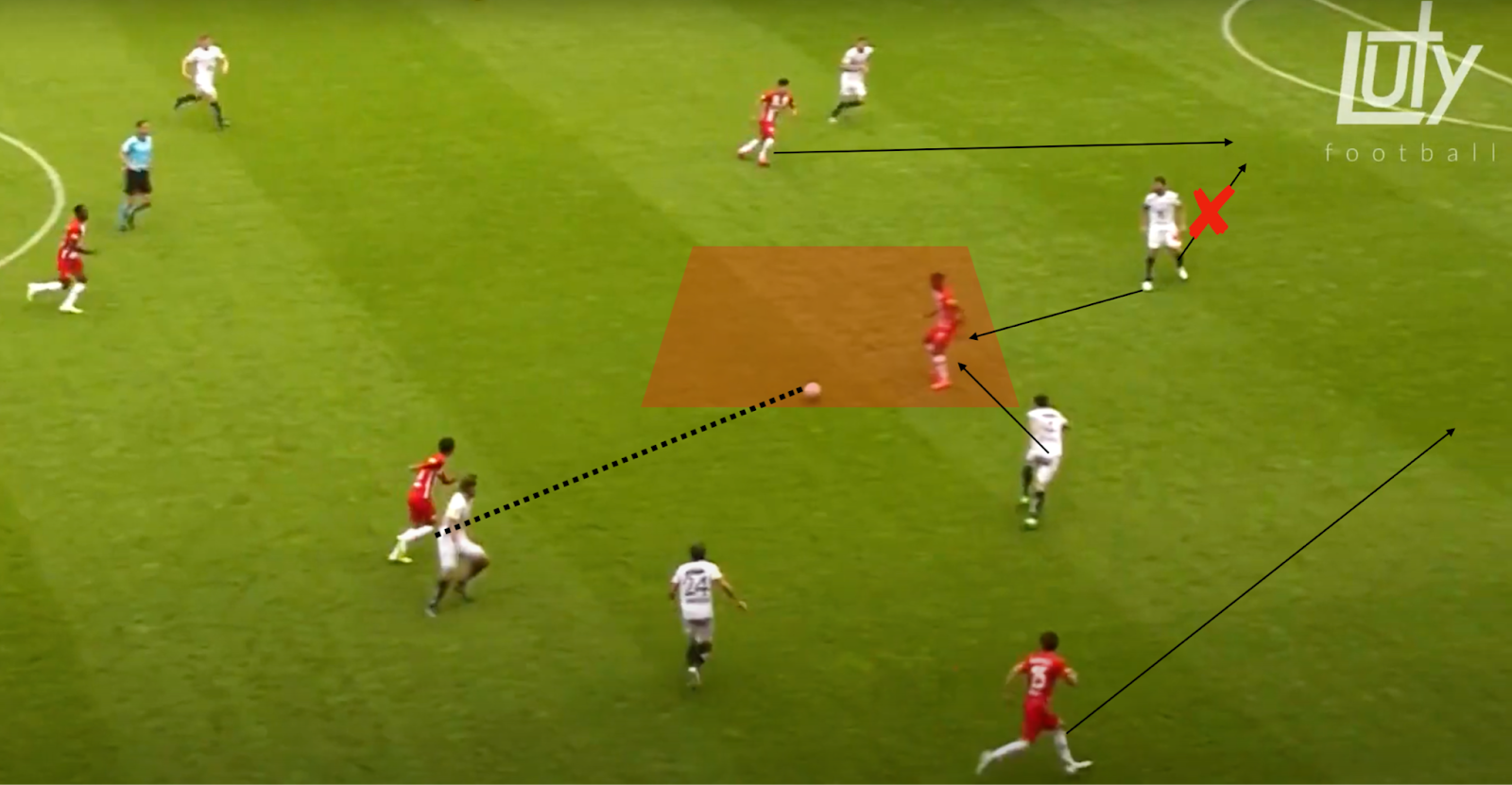 As you can see in the example above, Daka has noticed the space between the lines and dropped in to receive the ball instead of making a run on the last line of the defence. This has a series of knock on effects. The opposition left-back has been dragged in by this movement, allowing a Salzburg player on the right some dangerous space to exploit.
The centre-back behind him also has to act on this. He can either push in to stop Daka at source or stop the run from the Salzburg striker who is making a dangerous run in behind. Daka's clever movement, mixed with his excellent half-turn creates a dangerous opportunity for his team. In this move, he feeds in the striker who just misses. 
This is a good side to Daka's game, and one that could potentially suit willing runners in-behind like Son-Heung Min. Here are more examples of similar movement: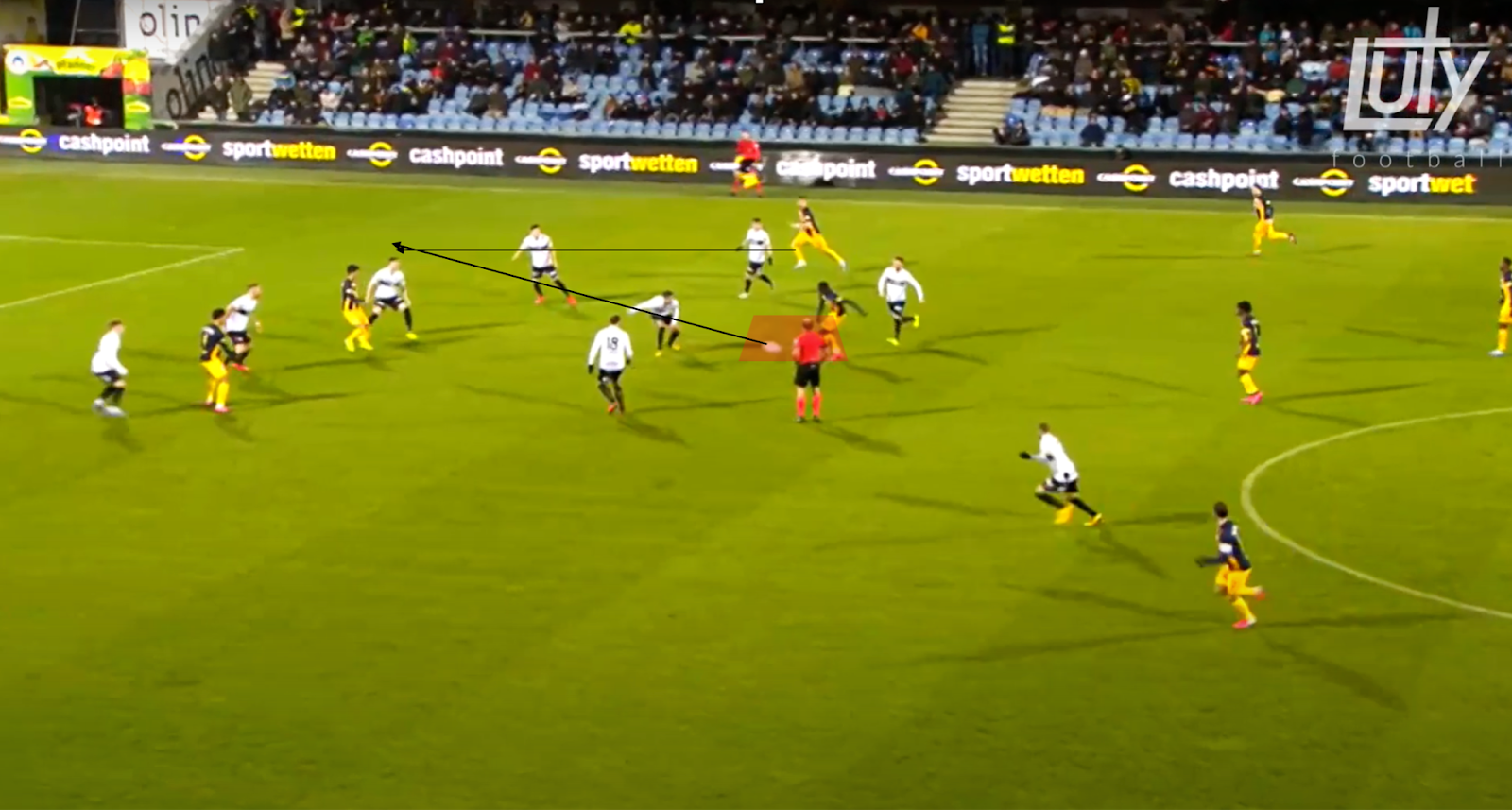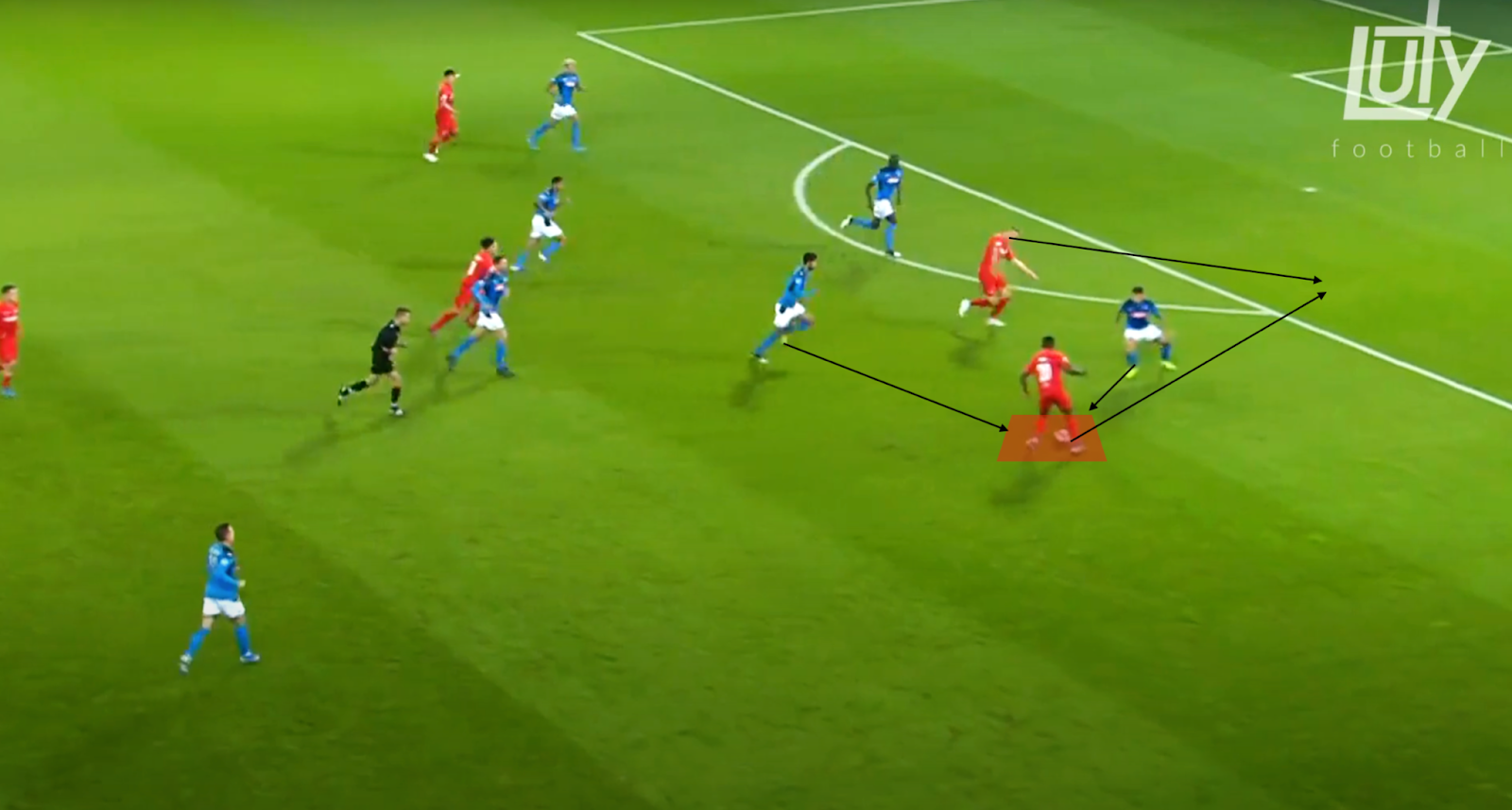 Daka has all the ingredients for a top striker. He is quick, strong, energetic, capable of scoring at difficult angles with athletic poaching and most impressively the ability to drop between the lines to create chances and space for teammates. 
Ivan Toney
Brentford are setting the pace in terms of unearthing talents and selling them for bigger fees. James Tarkowski, Ezri Konsa, Neil Maupay, Said Benrahma and Ollie Watkins are just some of Brentford's products who have become established top-fight players.
But Brentford can boast their Premier League status themselves after defeating Swansea in the play-final last week all thanks to their latest crown jewel: former Newcastle striker Ivan Toney, who's broken the Championship record for goal contributions in a single season with 33 goals and 10 assists. The 24-year-old stock has never been higher, and his calling in the shape of top-flight football is upon him. But could a top club like Tottenham take the gamble? 
Toney is a classic predatory forward, a dominant force in the opposition penalty area. He is fantastic at positioning himself in the correct positions in the box to finish off chances. Brentford are a technically good side who are very good at carving out chances from a lot of angles and situations, so Toney is blessed with good service. His penalty box movement and spatial awareness in situations like the one below is Toney's best attribute. 
Here, Toney has monitored the cross coming into the box and made a last-minute dash through the defender's blind spot to meet the ball at the near post. This kind of run is very hard to stop without fouling the striker; Toney scored in this example but this is just a small sample of one of his best traits.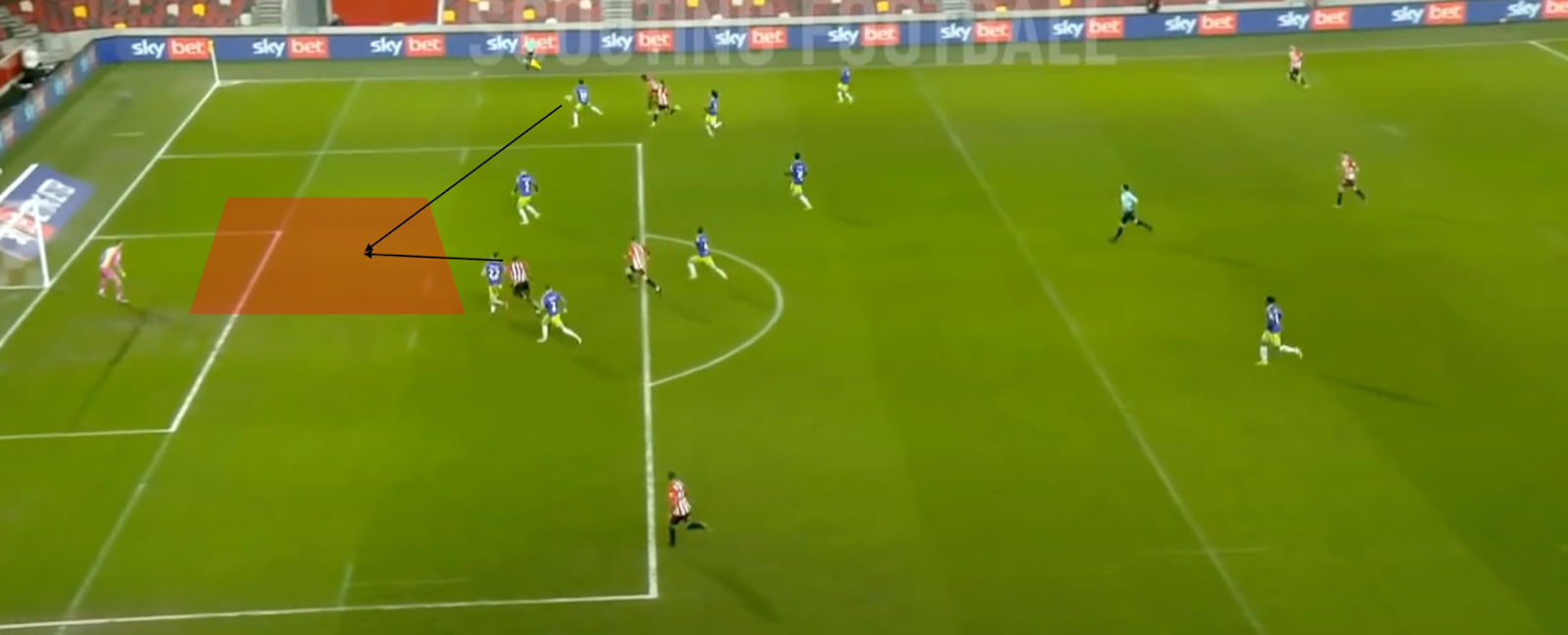 Below is another example: the ball is in a dangerous position on the right-hand side but it requires good movement from Toney to make sure he gets the chance. Again, he has placed himself in the defender's blindspot – just behind him – making sure the opposition player can't stop the crossing lane into him. 
The striker is also blessed with great acceleration, so his burst of pace can make sure he escapes the defender's attention and makes him an even harder task to defend in the box. 

Toney's ability to attack such spaces like above constantly puts defenders on the back foot, and also gives him more attention which can sometimes leave spaces for other teammates. He is constantly on the move in the penalty area. 
The Brentford striker is also a clinical finisher. He is comfortable in both feet, and can generate incredible power on the back-lift. In some senses, he could be regarded as more 'old-school' striker with his natural predatory instincts. 
He's unafraid to use his strength to bully his way ahead of a marker or stick a leg out in a congested area. He also does simple things effectively like follow-up long-range efforts. It's not a particularly glamorous part of his game, but it makes him a more complete goal-scorer. A great striker who is ready to take the Premier League by storm.
Dušan Vlahović
Dušan Vlahović is another young striker who is ready to take on the world. The 21-year-old Serbian has scored 21 goals in Serie A for a Fiorentina side who were stuck in mid-table. Despite his tall frame, the Serb is far from the stereotypical "big man" type of center-forward. The 21-year-old has a unique skill set that combines the qualities of a smaller and more technically-inclined striker with the attributes of a center-forward who relies more on his strength and physical side of the game. This makes him a really exciting prospect. 
He uses his body strength to escape defenders' attention very well. In the example below, Vlahović is being pressed very aggressively from behind – making it a hard task for the ball to 'stick'. The striker has four options, two of which are riskier: attempt to spin off into the space presented on either side or try and retain possession with two of the Fiorentina players showing themselves.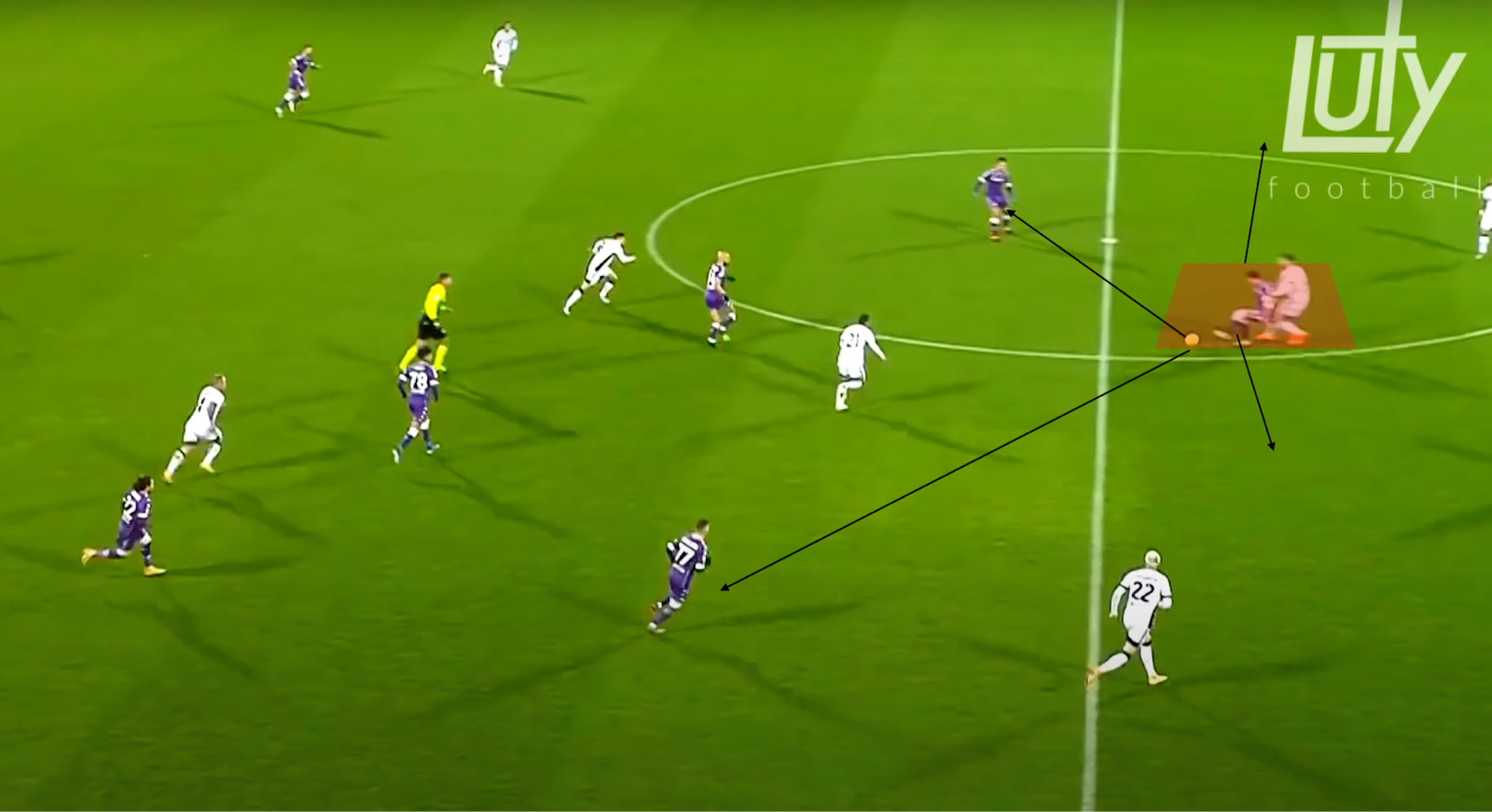 In one swift movement, Vlahović fends off his man, spins off to the right and begins his progressive forward dribble into a dangerous space that he has himself created; a really good bit of play due to his good strength and technical quality.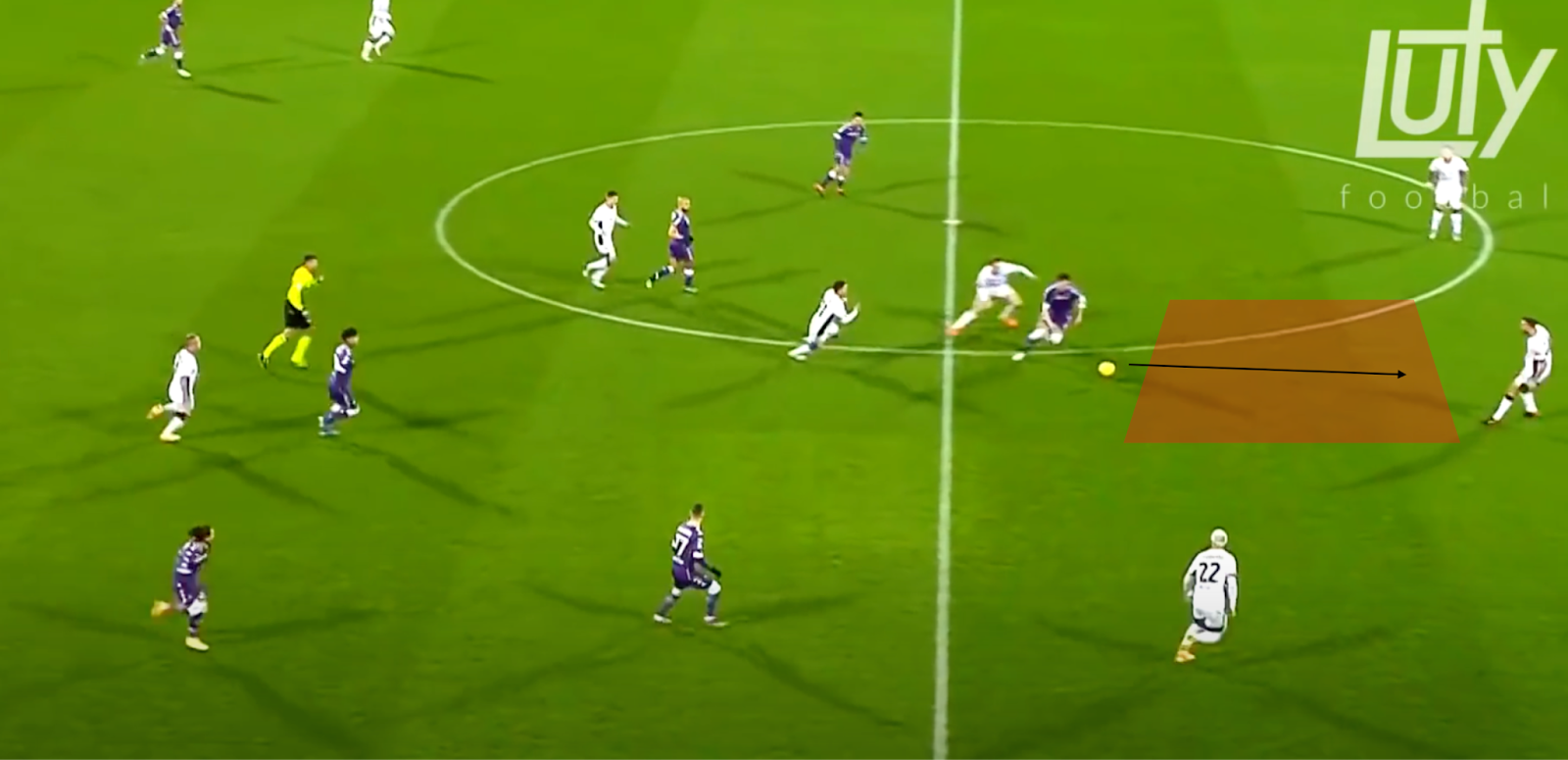 Here is another example below. The ball has fallen into the opposition's path but the 21-year-old has claimed his body in front of the man well.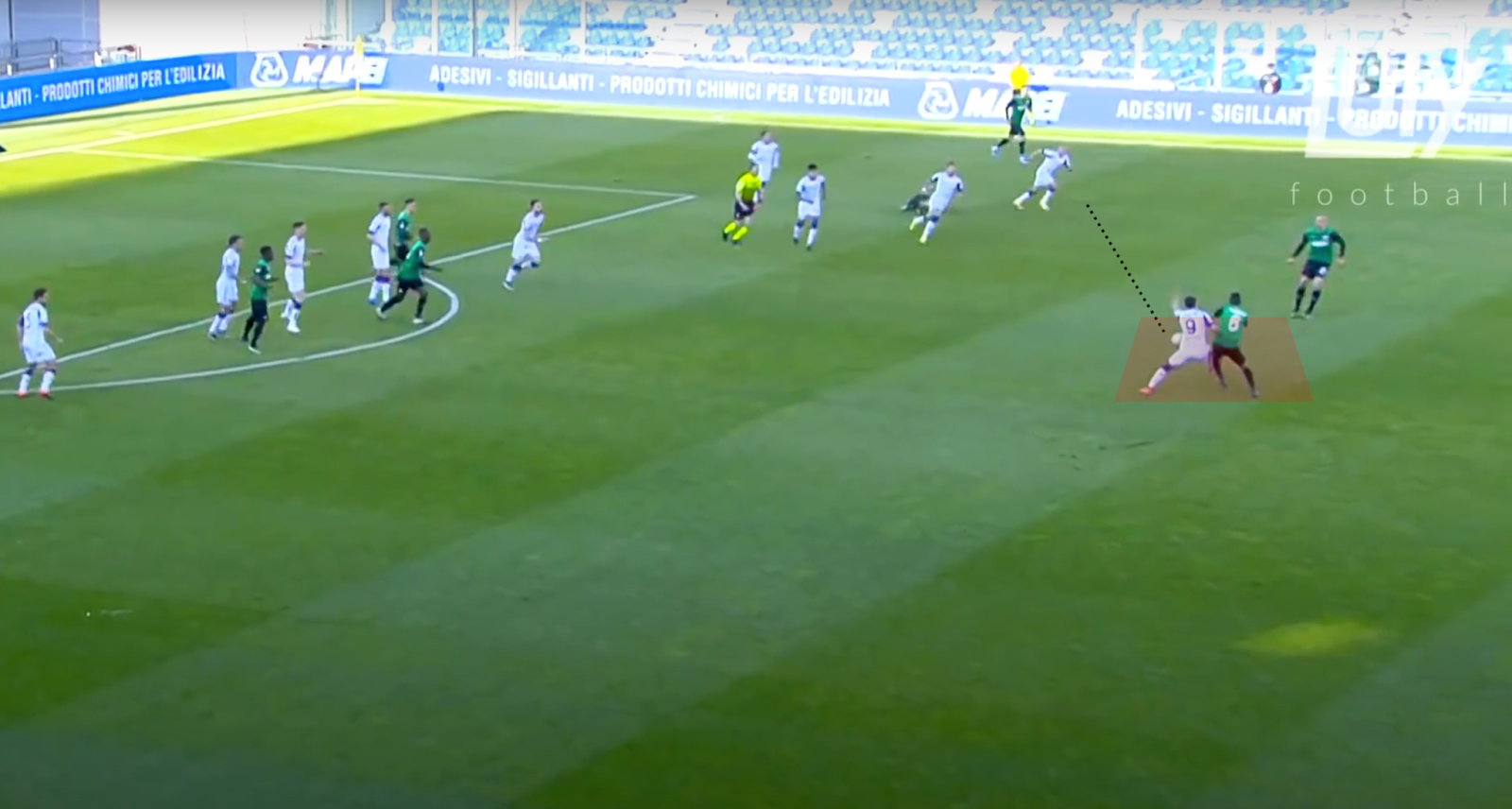 Then, again, in one swift movement he shrugs off the opponent, swivels with the ball and then has created a great chance for Fiorentina to move up the pitch.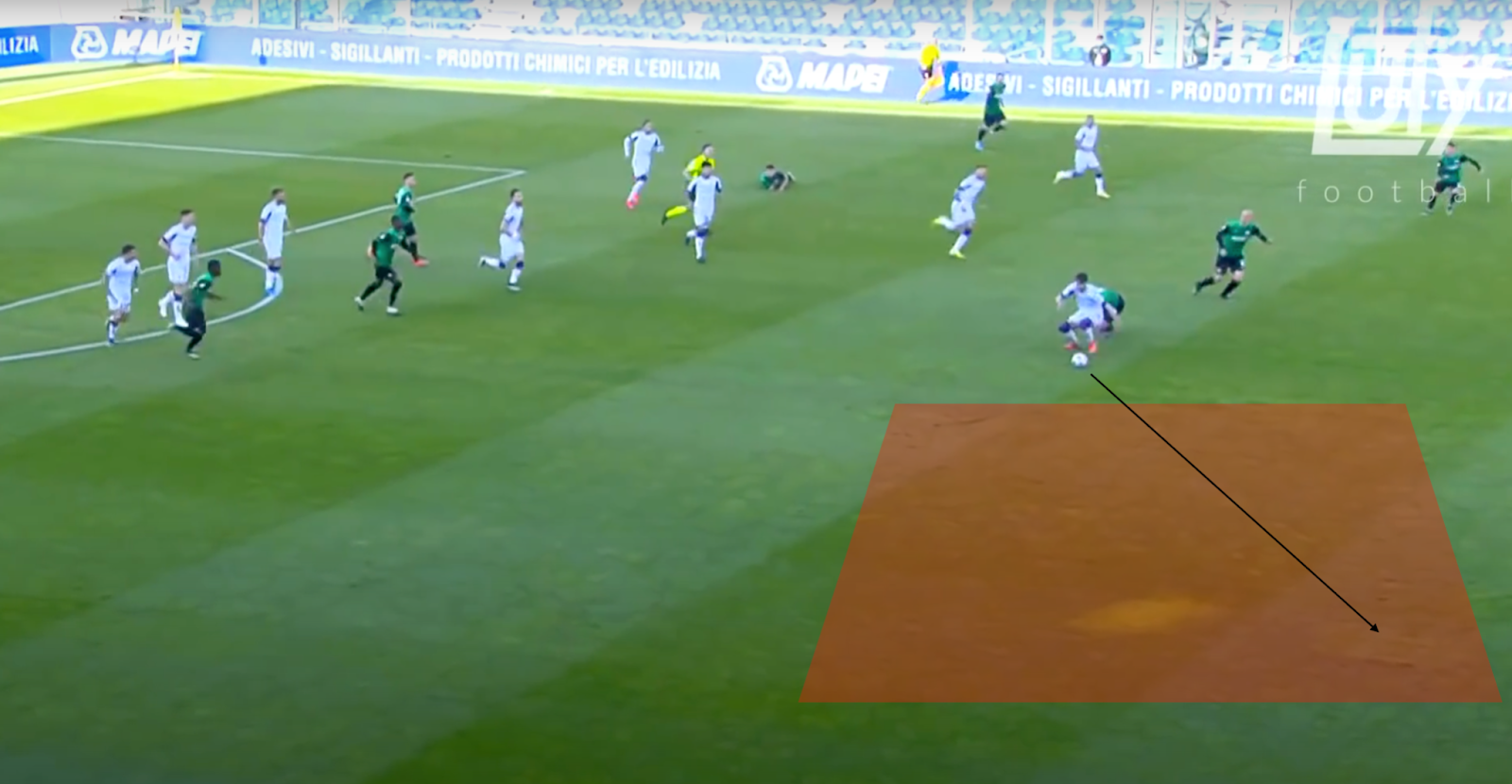 The 21-year-old is also a born goalscorer. He is capable of finding the back of the net from a variety of situations; his natural instinct to score goals is matched by his incredibly clean and accurate shooting technique, as the Serb is capable of executing all types of shots. Every image below was an angle in which Vlahović scored from: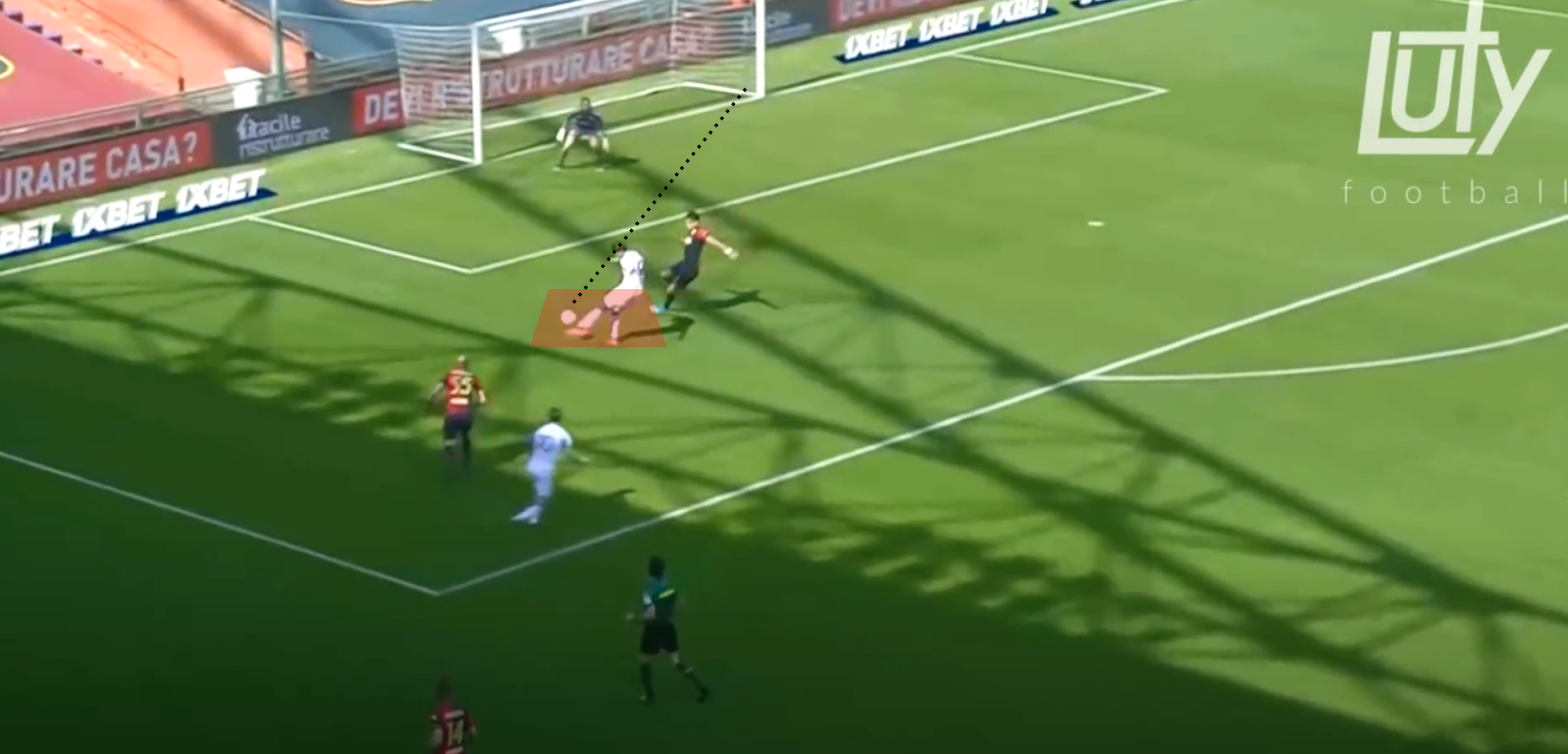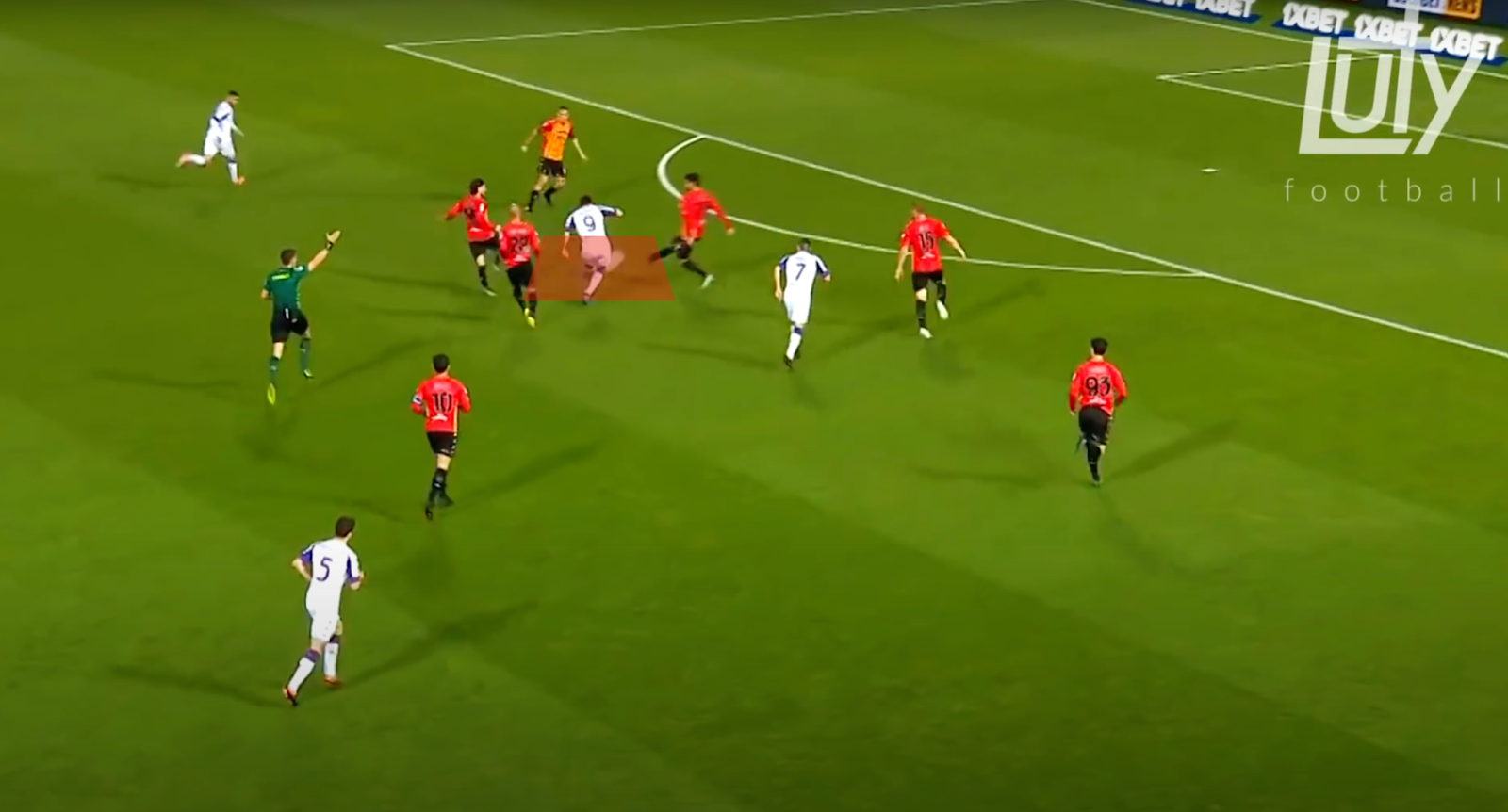 Conclusion 
Replacing Harry Kane's output for Tottenham is a near-impossible task. However,  the three strikers analysed are all worthy candidates, albeit different strikers that Daniel Levy should certainly have one eye on if he has to sell his starman. 
By: William Furness
Featured Image: @GabFoligno / Mike Egerton – PA Images