Fran García: Real Madrid's Next Top Left-Back?
From Marcelo to Roberto Carlos to Camacho, Real Madrid have been blessed with some stellar left backs over the years. With Fran García, they may just have a player who can excel at the position in the short-term and long-term, provide a more attack-minded option to the likes of Ferland Mendy and David Alaba, and combine in attack with Los Blancos' left-sided forwards.
Born in Bolaños de Calatrava, Ciudad Real, Castilla–La Mancha, García joined Real Madrid's famed La Fábrica academy in 2013 from hometown side Bolaños CF, rising up the ranks for Spain and Real's youth ranks before heading out on loan to Rayo Vallecano. After a promising start that would see him cement a starting spot under Andoni Iraola, he suffered a knee injury that looked set to keep him out for the remainder of the 2020/21 season — instead, he returned after 20 days and played a crucial role in their promotion.
He returned on a permanent deal and impressed at left back as Los Franjirrojos finished 12th and reached the Copa del Rey semifinals, before chipping in two goals and three assists as Rayo placed 11th in 2022/23, convincing Real Madrid to exercise their buyback fee of €5 million and sign him on a contract until 2027. Shortly after the deal was announced, García was called up to the Spain squad for the UEFA Nations League Finals, although he failed to make his international debut as La Roja came away with the trophy.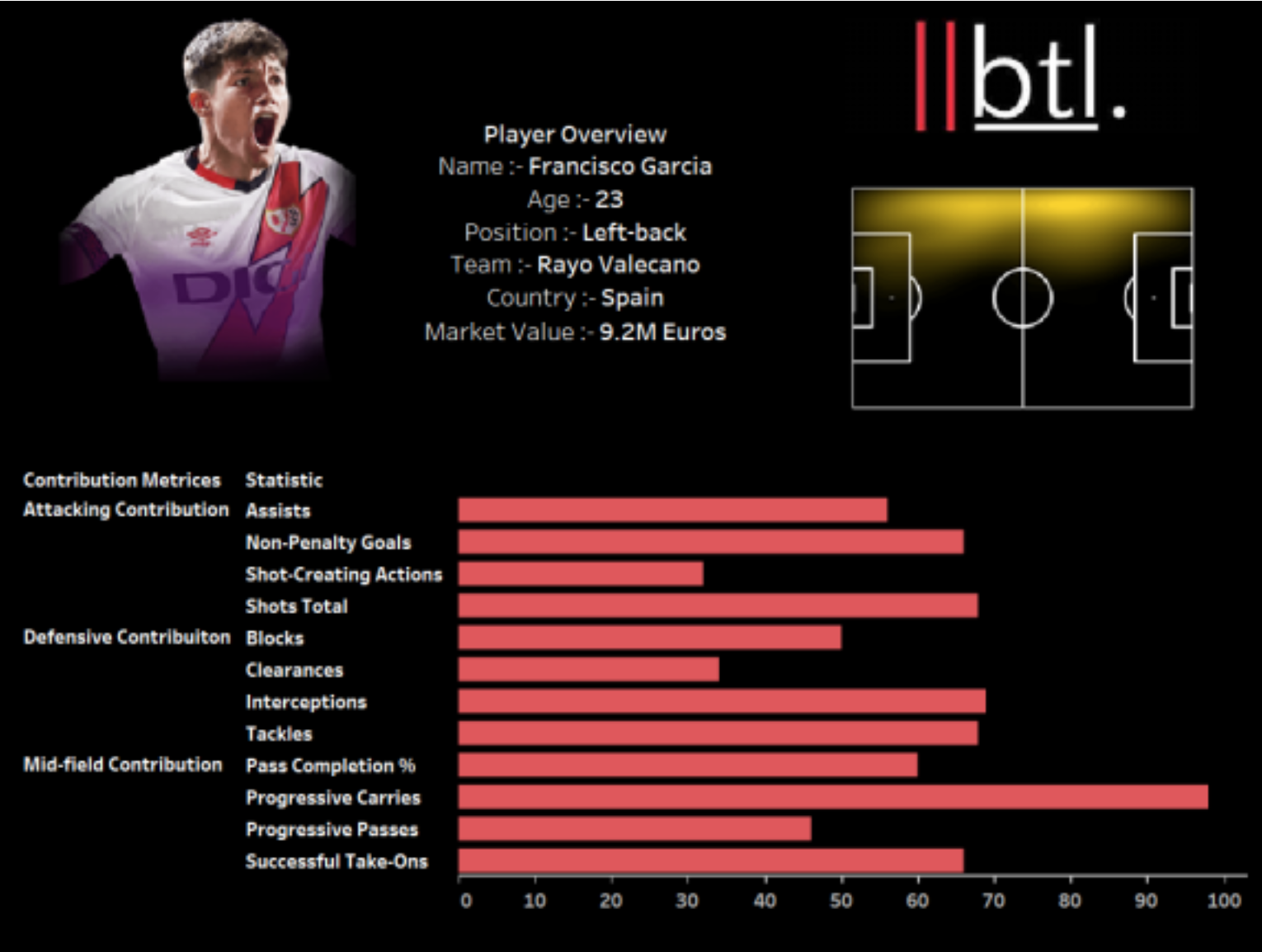 Standing at 169 cm, the 23-year-old exudes confidence with and without the ball, capable of bursting back and forth from box to box with a blistering speed of 36.5 km/h, making him the fastest player in La Liga. This enables Rayo to win the ball higher up the pitch due in large part to his speed and positional awareness, with García's overlapping runs allowing his teammates the freedom to cut inside and pick up dangerous positions. As for aerial duels, this is an area that he struggles in, winning less than 0.20 aerial duels per 90.
Attacking Contributions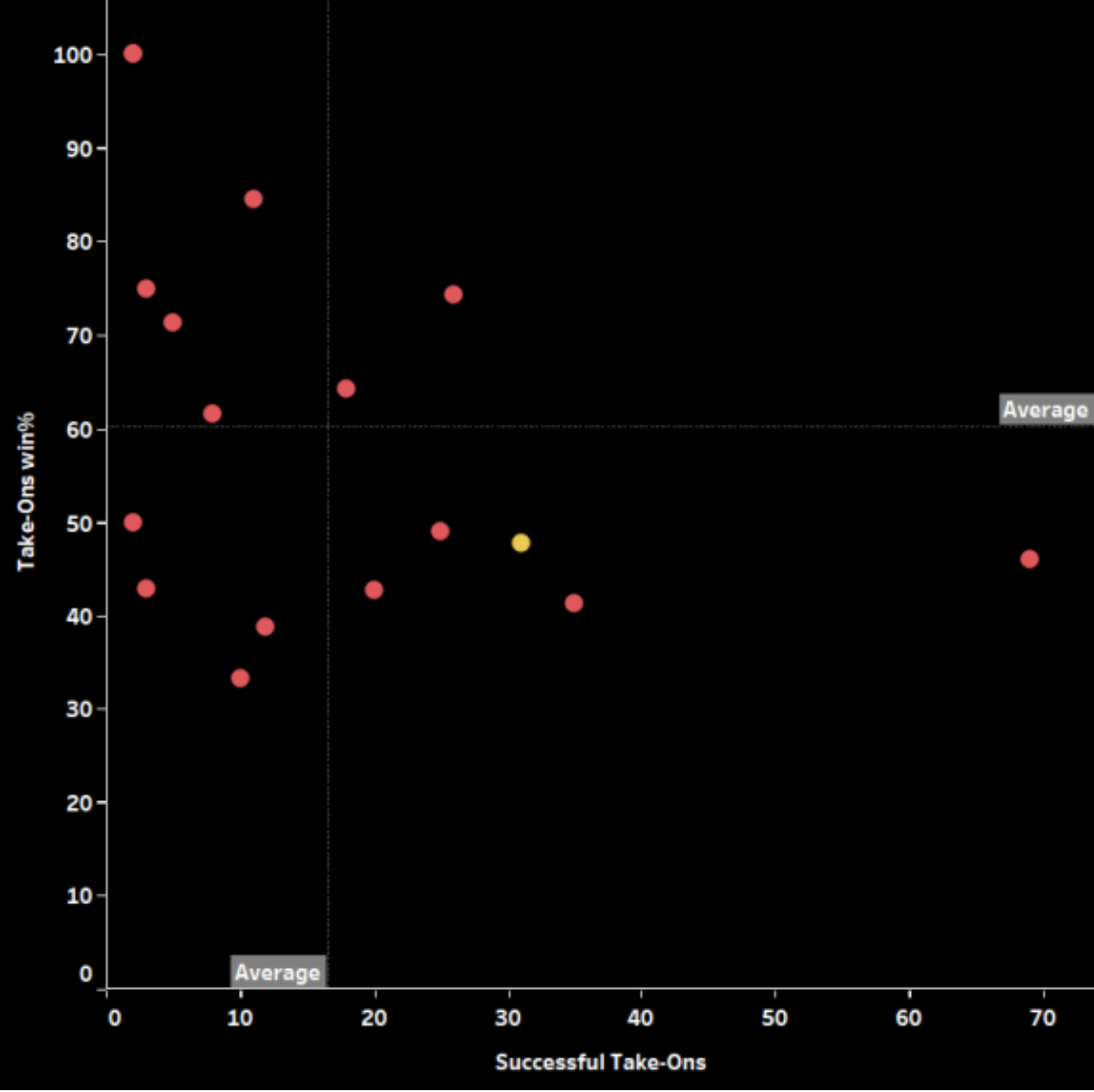 Garcia's ability to find gaps with the ball is incredible as he wins over half of his take-ons, whilst his technical ability and speed help him to shift direction at ease, dragging opponents out of position and making it harder for them to drop deep and win the ball back. His attacking instincts pay dividends in the final third, making runs towards the box and allowing his teammates to push forward with the opposing defender occupied.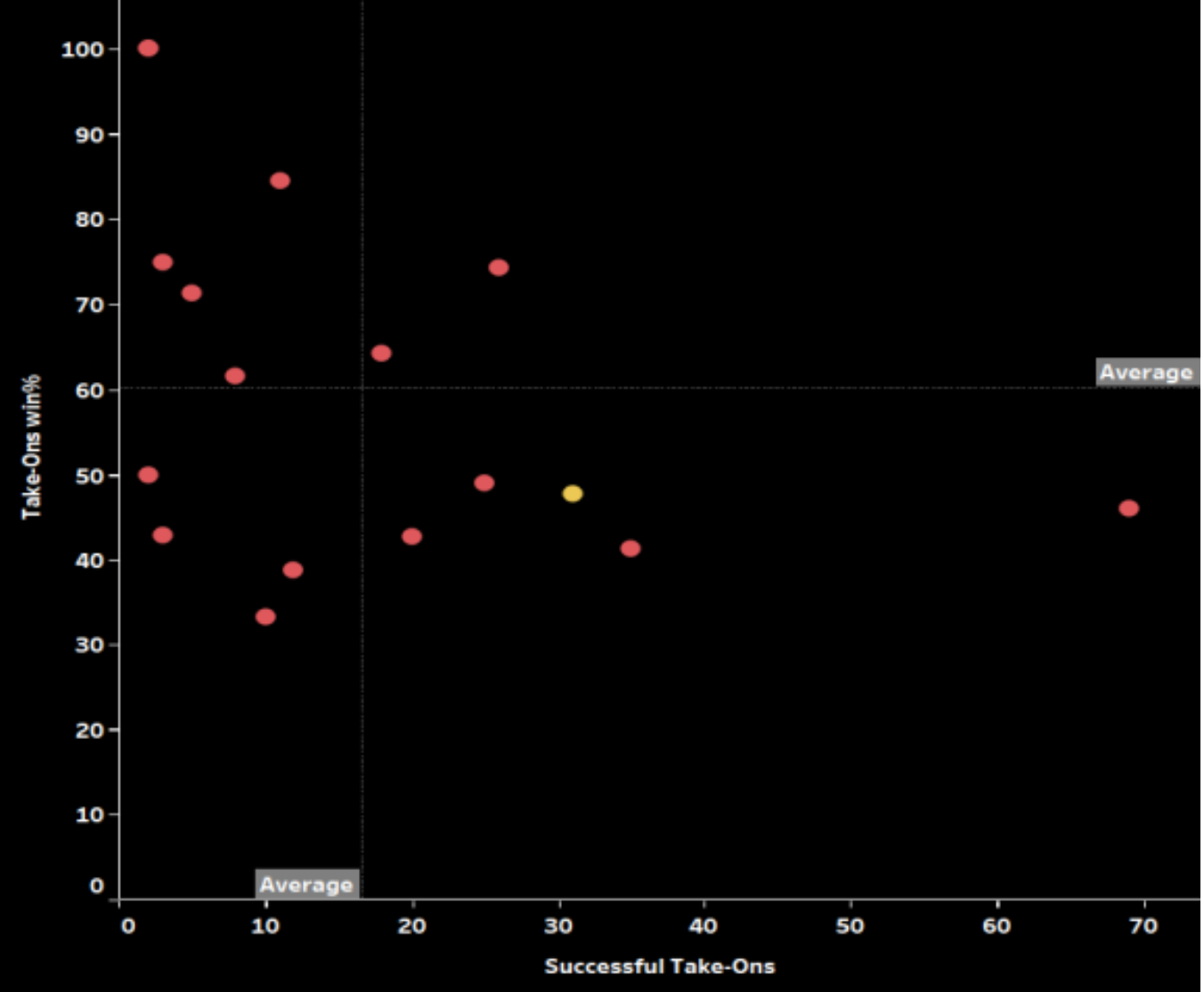 García averages over 19 touches in the attacking third per 90, boasting an incredible close control and technically gifted footwork, enabling him to keep the opponent guessing and constantly serving as an outlet on the left flank.

The Spaniard excels in terms of whipping crosses into the box and getting the perfect combination of height, accuracy and power on his deliveries. While he does need to work on his positioning, often drifting wide and getting caught out on the counter, his recovery speed more than compensates for this.
Value in Possession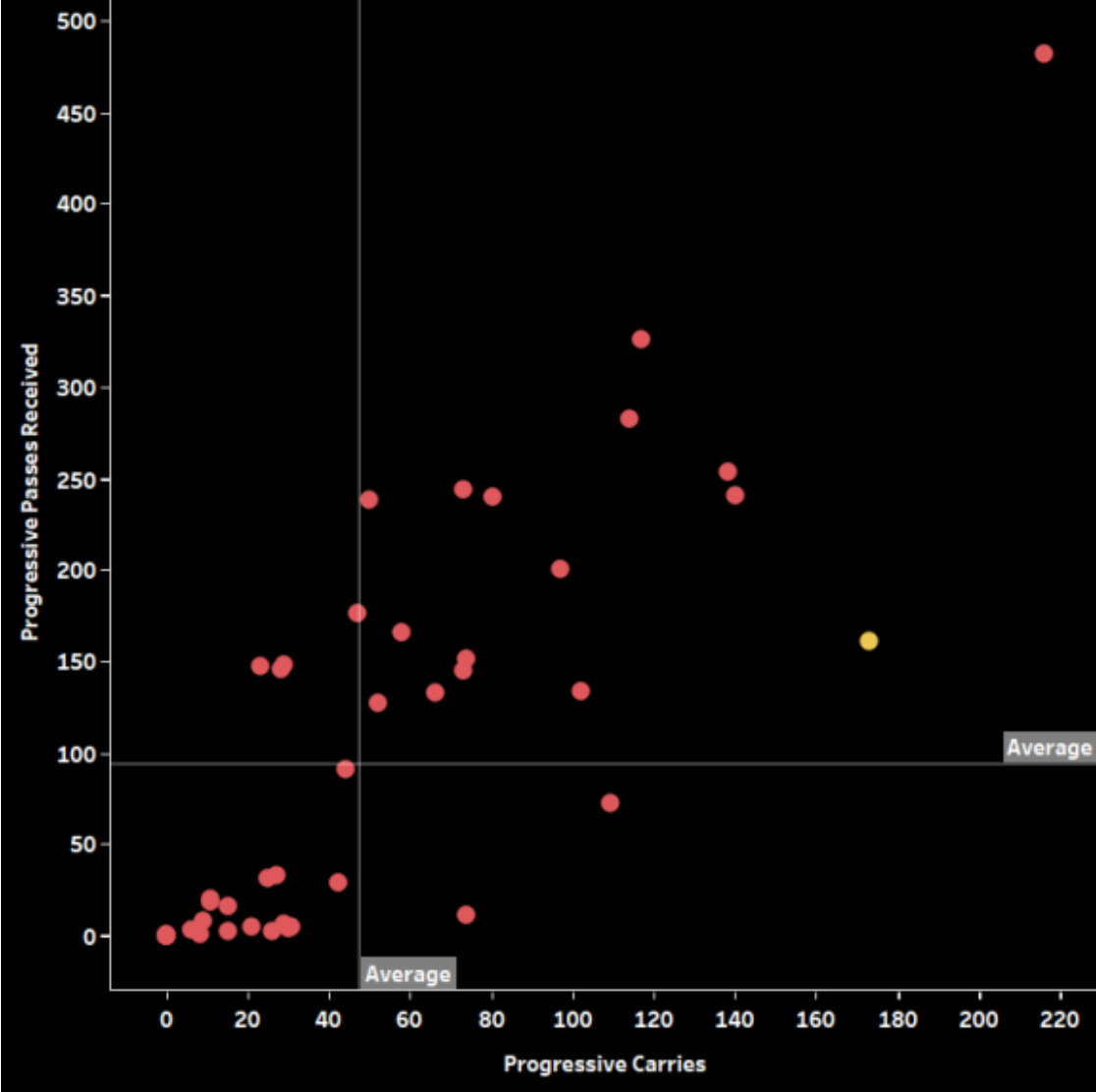 García not only contributes to the team in the final third but also plays a crucial role in moving the ball around in the build-up play, positioning himself well to help his team rotate the ball into advanced areas. With impressive footwork, he is a press-resistant fullback who is skilled at playing quick one-twos and linking up with teammates, boasting strong ball control and comfort in tight spaces and proving capable of pressing to win the second ball and help his team launch a transition.
Defensive Contributions
Whilst García's attacking contributions have seen him become a revelation in Spain's top-flight, he's far from a slouch defensively. An imposing and hard-working player, García's positional awareness and speed more than makes up for his lack of imposing physical stature, with the Spaniard capable of tracking back and making a clean tackle to stop a counter, registering over 50 tackles and giving away fewer than 20 fouls in the defensive third.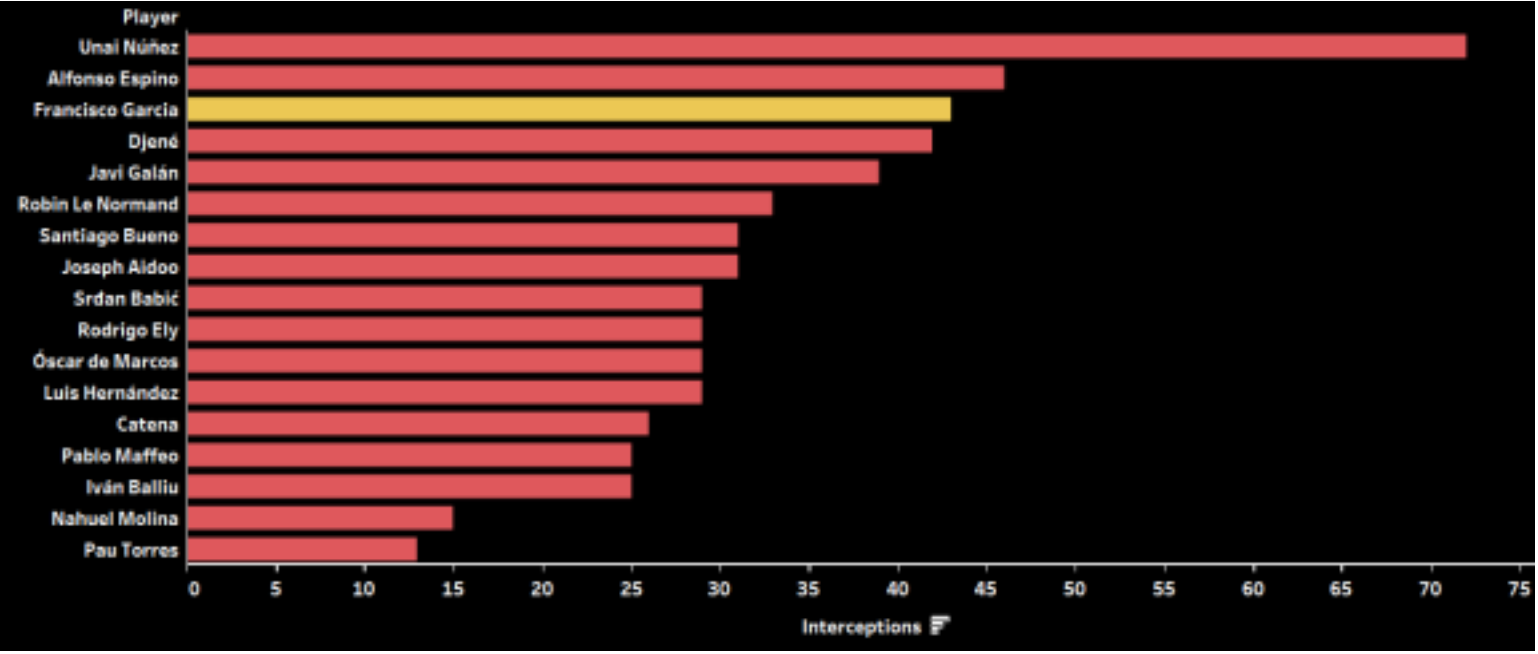 A gutsy, determined defender, García leaves it all on the line and is more than happy to put his body on the line, registering over 40 interceptions and ranking as one of the top defenders in Spain in this metric. Across 38 league matches, he has recorded just one yellow card and zero red cards as well as 229 recoveries, boasting a 55% win rate in ground duels. Whilst there is plenty of room for improvement in terms of his aerial ability and off-the-ball positioning, winning just a quarter of his aerial duels, García should not be considered a defensive liability by any stretch.
Conclusion
With Marcelo departing the club in 2022 and Dani Carvajal enduring a steady decline at 31 years of age, Real Madrid's attacking threat from the fullback positions has left plenty to be desired as of late, but the arrival of Fran García has the potential to remedy this. One decade after joining La Fábrica, two years after playing a vital role in Rayo Vallecano's promotion, García has emerged as one of Spain's top left backs thanks to his pace, dribbling ability, and crossing, whilst his solid positional awareness and recovery speed makes him a reliable defender as well.
Although there's still plenty of room for improvement, namely in aerial duels and pure physicality, Fran García has deservedly earned a recall to Los Blancos, and it shouldn't be too long before he makes his international debut either. A low-cost alternative to the likes of Alphonso Davies and João Cancelo, García provides plenty of upside and little in terms of financial risk. Plenty of talented fullbacks like Theo Hernández and Achraf Hakimi have come and gone without making their mark at the Santiago Bernabéu, but García looks talented enough to become a valuable performer this season and refine his unique skillset under the watchful eye of Carlo Ancelotti.
By: Sive Vishwa / @Sive_Vishwa
Featured Image: @GabFoligno / Quality Sport Images – Getty Images