Giorgio Scalvini – Another Hidden Gem Growing in Gasperini's Latest Atalanta Revolution
Atalanta and Gian Piero Gasperini are one of the feel-good success stories in Europe that every so often gives you a kind reminder that all is perhaps not lost in the murky world of football. In 2020, Atalanta were one of the best teams in Europe and certainly one of the most in-form teams in the Champions League. As fate would have it, they would meet PSG in the quarter PSG spurred on by an excellent Neymar performance knocked them out in a 3-minute burst scoring in the 90th minute and then the 93rd. 
However, the glorious football that had come together in an entertaining high pressing, high-octane team was possibly one of Serie A's most electrifying seen in the last decade or so. On a shoestring budget, Gasperini's men attacked with speed and ferocious relentlessness, creating stars like Papu Gomez, Josip Ilicic, Mario Pasalic and Duvan Zapata in the process. 
It led them to rub shoulders with the elite in the Champions League for three seasons in a row. Atalanta's fearless high press with just about everyone pushing up and joining in the attack was a must-watch. However, football is cyclical as Pep Guardiola said recently in reference to his Manchester City team 'You need to change' when talking about the need to continue growing as a football club.
Naturally, all good things come to an end, Gomez the lynchpin of La Dea after a bitter row with Gasperini was shifted out to Sevilla and hasn't come anywhere close to the same heights. Ilicic has sadly struggled with personal problems, whilst players like Robin Gosens and Ruslan Malinovskyi were sold to Inter Milan and Marseille and it's pretty hard to suggest whether any player that has left to another team has been successful.
Ademola Lookman: The Journeyman Who Has Found His Home in Atalanta
When I went to luckily watch Atalanta in 2021 the love for Gaseprini was immense, it's so difficult to find a manager that has stayed with a club for so long in a Sir Alex Ferguson manner, working on building team after team through reinvention. But, that is exactly what is happening once again with star talents like Rasmus Hojlund, Ademola Lookman of Fulham fame and Teun Koopmeiners in midfield.
When questions were naturally put to Gasperini when Atalanta failed to reach the Champions League last season (as if that was an easy thing to do with the budget they have) he philosophically predicted the club's next steps when ownership had changed:
"Nobody talks to me, they just publish things. I've tried to stop giving interviews because the words are always twisted and taken out of context," he said at a Cittadella dello Sport event in Bergamo. "I even heard suggestions I wanted to change 20 players in the squad. It's not true. I am not going to resign today."
"I see three paths toward the future. The first is to make limited changes to strengthen the squad with a few top players who can immediately raise the level, which is what we did with Duvan Zapata and Luis Muriel. The second path is bringing down the average age of the squad, getting the best out of players like Giorgio Scalvini and Teun Koopmeiners. These are the profiles that create profit, which Atalanta have regularly enjoyed.'
Notice how Gasperini put the emphasis on one Giorgio Scalvini as a key rock to build this new Atalanta team upon, one of Italy's most exciting defensive prospects. A burgeoning young talent in defence, Scalvini has an air of Jaap Stam about him, deceptively strong and deceptively sturdy on the ball. He enjoyed a fierce battle with Sergej Milinković-Savić in Atalanta's recent 2-0 win at Lazio, with Scalvini not shying away from physical clashes with the Serbian and getting stuck in early on.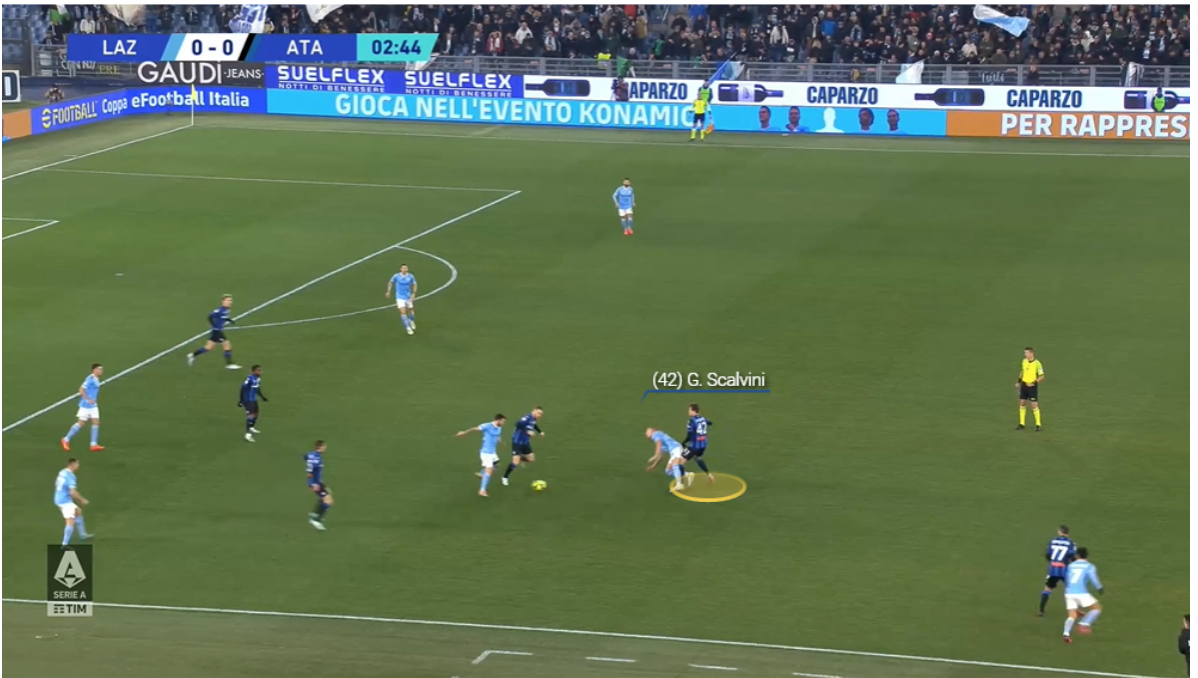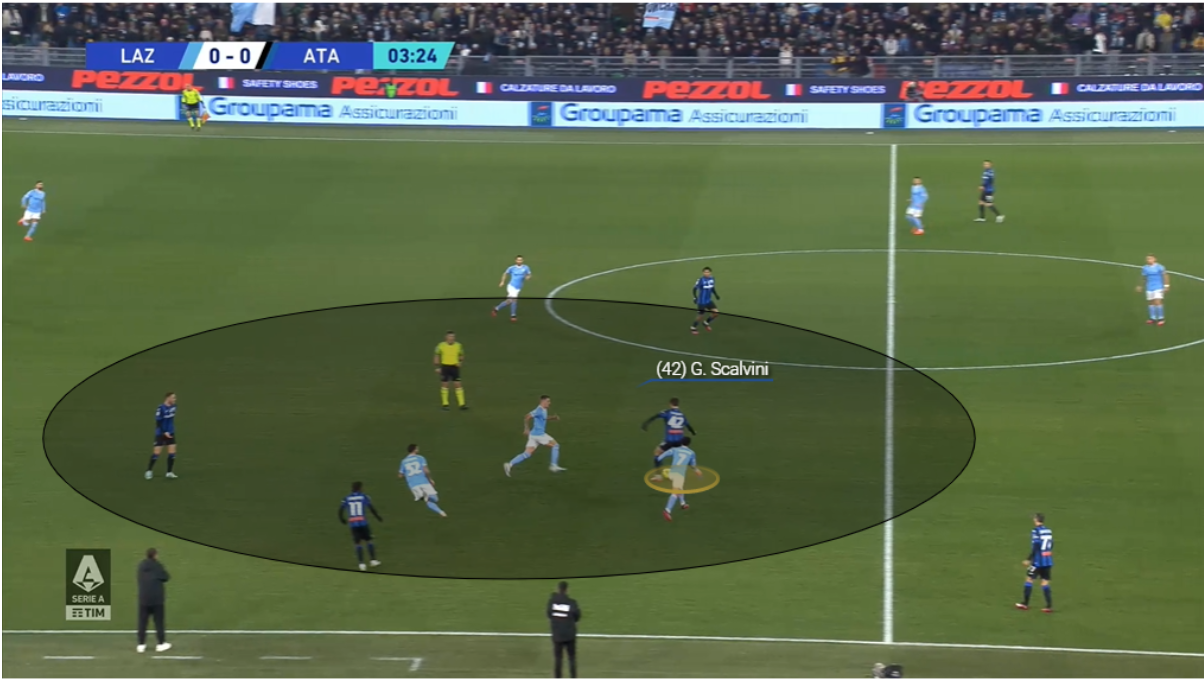 If you play as a centre-back for Gasperini you're more than likely going to do more than the traditional defending, think of the flying overlapping runs Rafael Toloi is afforded. Scalvini has the license to push forward and pick a pass out or advance up the pitch and join in the press closing opponents down and intercepting a pass.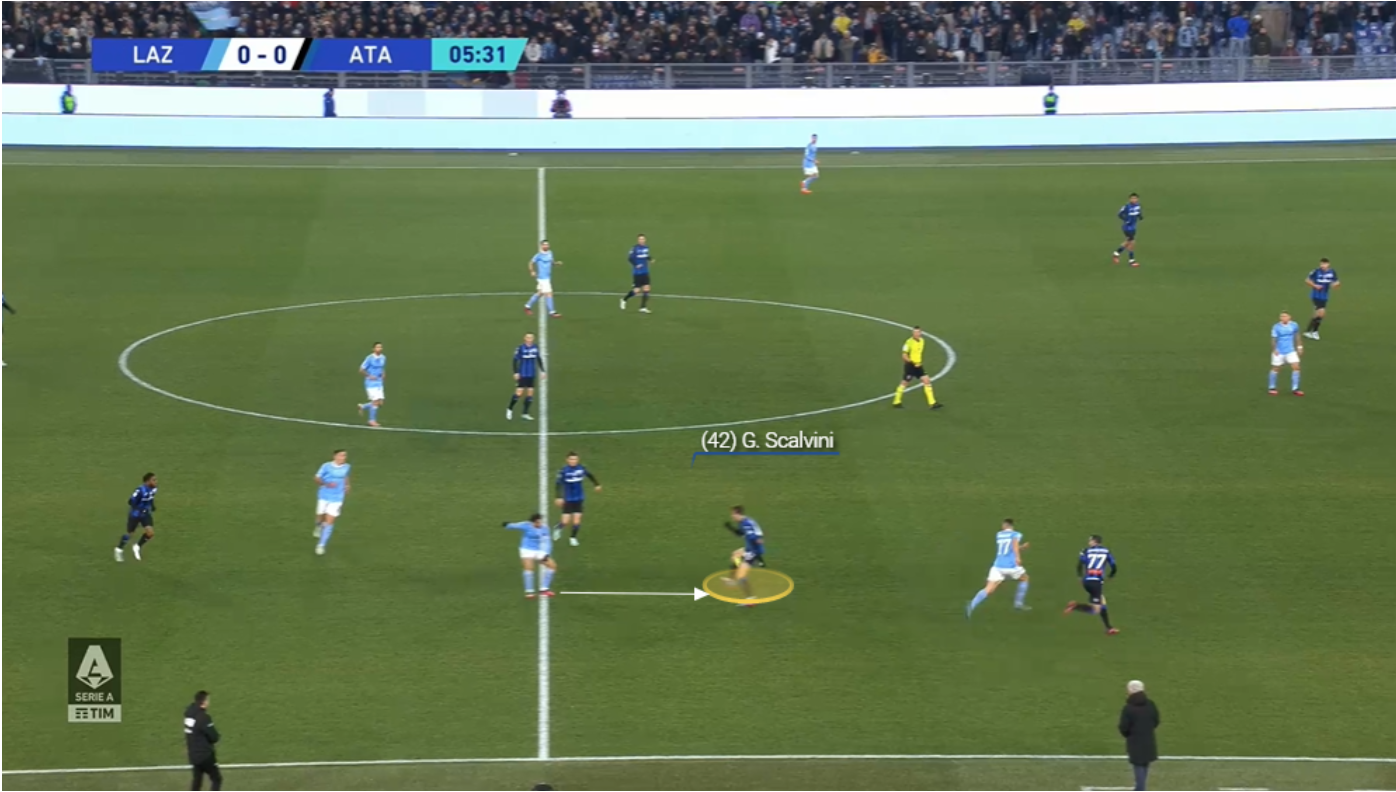 He isn't a defender to play in a deep back line and invite pressure on relying on game-saving tackles, you might say this also has something to do with the way this Atalanta team plays but it is slightly more pragmatic than the 'great entertainers' of the past. Scalvini, when a striker drops deep for the ball, follows him to make sure he isn't influential in the build-up.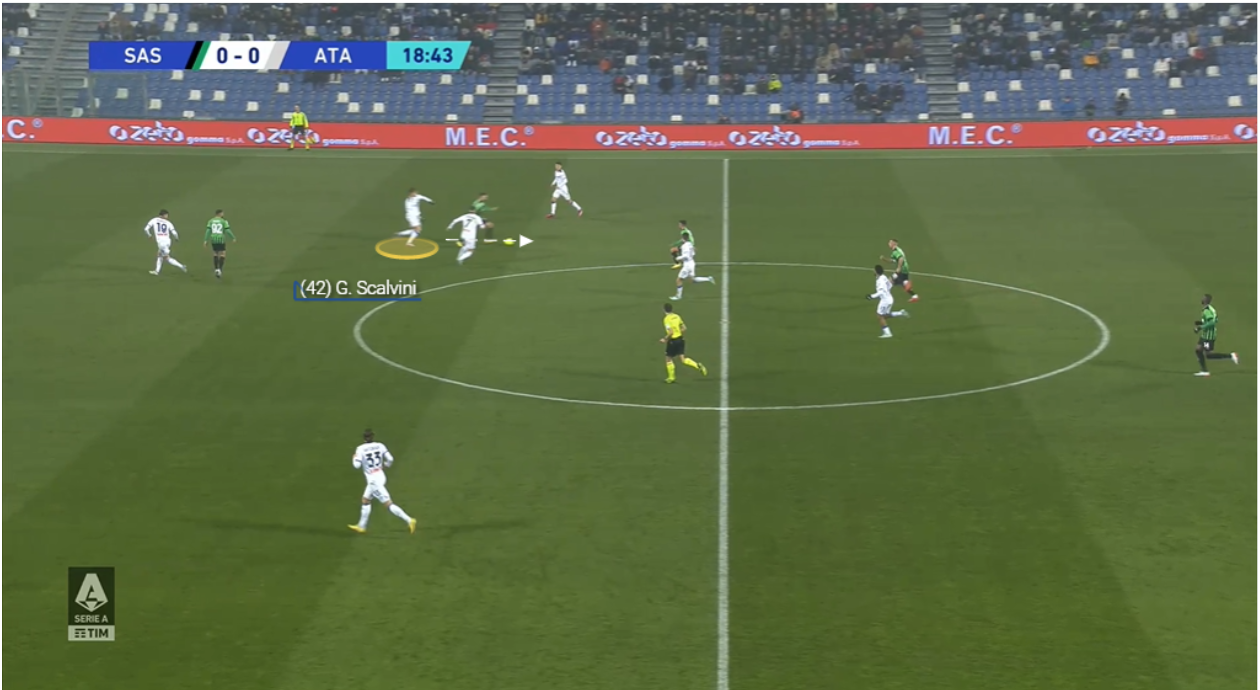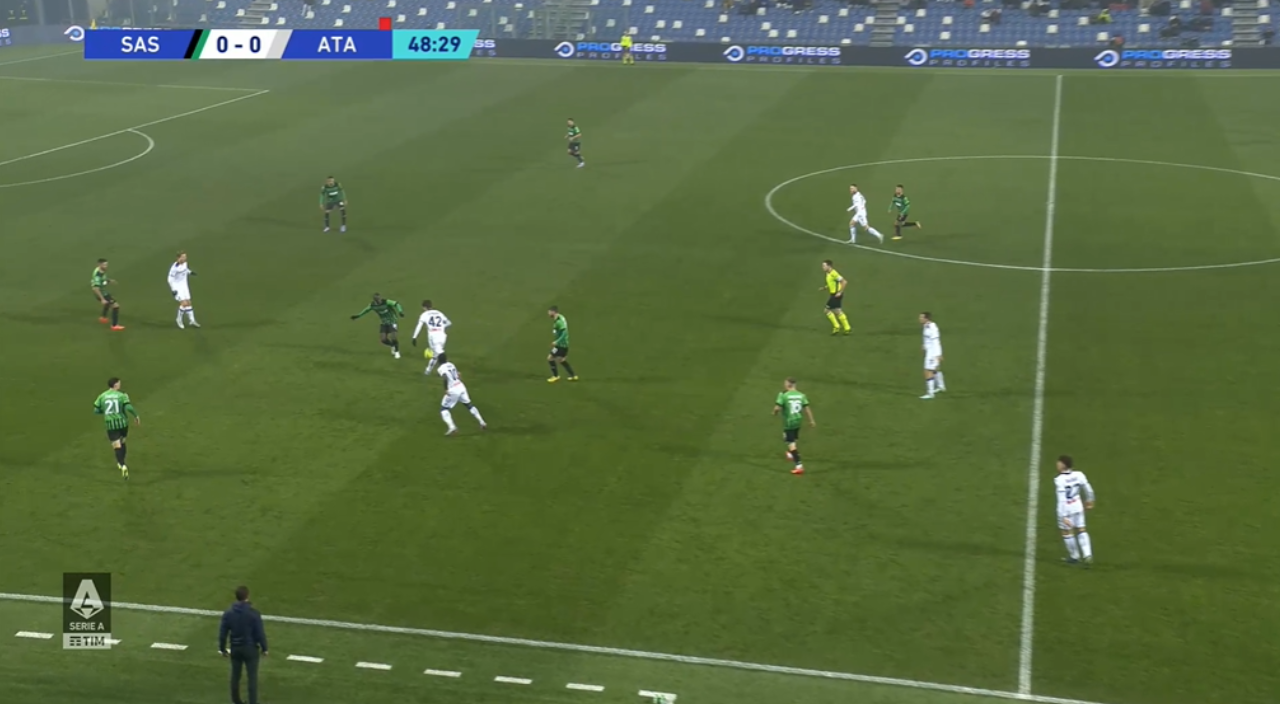 What struck me about his style of pushing into the other half to pressure players on the ball is his ability to either win an aerial duel or be aggressive enough to win it but then also sturdily bring the ball away from the duel. Scalvini doesn't try to just win his duels, he wants to win them but seize control of the ball after to get Atalanta moving up the pitch, other defenders might just try hoofing the ball clear, Scalvini is classier than this. 
Slotting in next to Berat Djimisti and Toloi in a back three, they will be sure to show Scalvini the ropes of how to play in an Atalanta side, with Scalvini the defender to stick back a little and let the other two 'veterans' overlap and join in the attacks. Gasperini has a keen eye for talent and has possibly earmarked his future centre-back for the next generation of this Atalanta side.
By: Dharnish Iqbal / @dharnishiqbal
Featured Image: @GabFoligno / ANP / Getty Images