Harry Kane Back in Business for Antonio Conte's Renascent Tottenham
After failing to secure a summer move to Manchester City, Harry Kane suffered a dismal start to the 2021/22 season, with his first goal coming on October 17 in a 3-0 win against then relegation battlers Newcastle. Having finished as the top scorer and assister last season with 23 goals and 14 assists in the Premier League, Kane had managed just 4 goals and 1 assist in the first 19 league matches of the season.
However, after sacking Nuno Espírito Santo and appointing Antonio Conte in November, Kane has gradually found his rhythm in the second half of the season and has registered 22 goals and 7 assists in all competitions, albeit just 12 goals and 6 assists in the Premier League.
The Englishman is back to his best and has led Tottenham to fourth place, which would secure entrance into the 2022/23 UEFA Champions League group stage. Whilst Manchester United, West Ham and Arsenal remain in the race, their closest competitor and North London rival look set to be without Thomas Partey and Kieran Tierney for the rest of the season.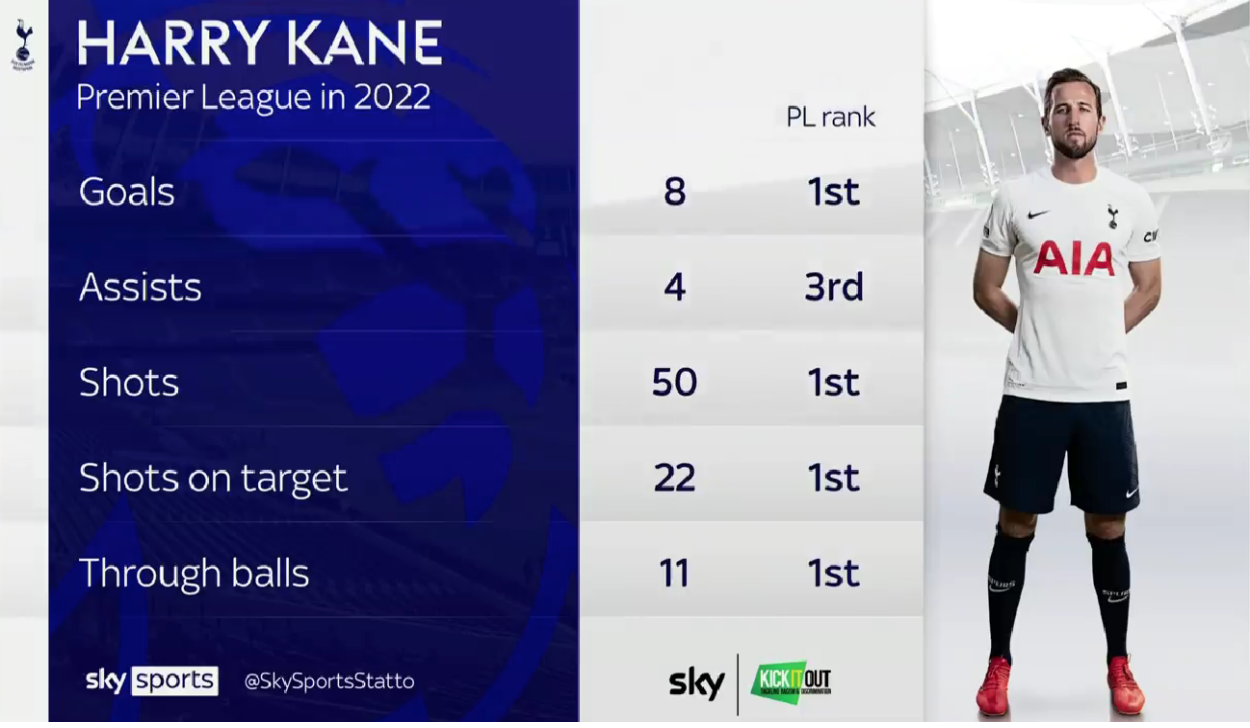 By: Sky Sports
Analyzing Kane's Individual Performances Under Conte
LEICESTER 2 TOTTENHAM 3
JANUARY 19, 2022
Tottenham conceded early on at the King Power Stadium as Patson Daka opened the scoring for the Foxes but Kane equalized for the hosts before the break. When James Maddison put Leicester ahead again in the 76th minute, Antonio Conte brought on Dutch winger Steven Bergwijn for Spanish full back Sergio Reguilón.
Pierre Emile-Højbjerg was searching for an equalizer in the final minute of extra time and launched a perfectly placed through ball into Matt Doherty, forcing Caglar Soyuncu to make an intervention and allowing Bergwijn to receive the ball at the penalty mark and blast his shot past Kasper Schmeichel.
Leicester kicked off but immediately gave it away as Youri Tielemans coughed it up with an inexplicable pass to Højberg who dished it off to Kane, who made a through ball into Bergwijn who won it at the death for Conte's side.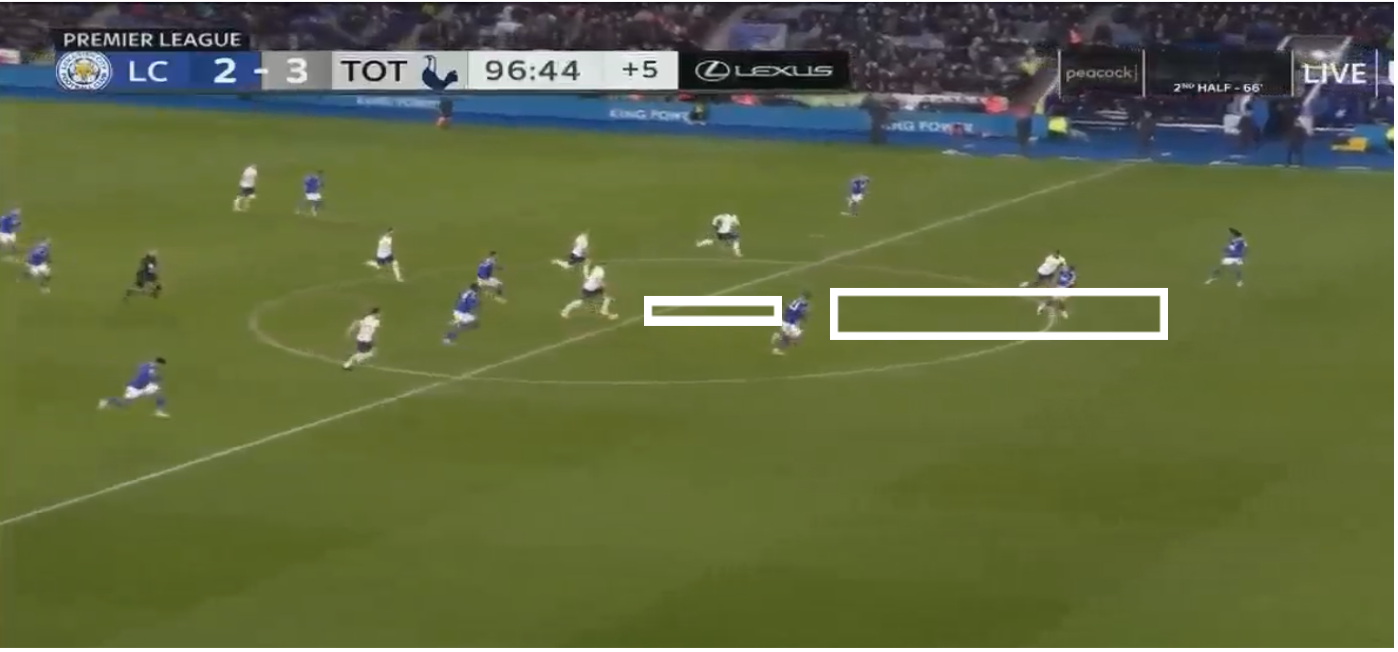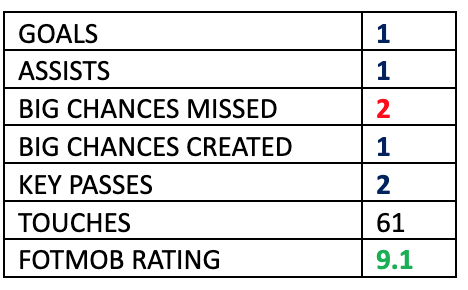 Tottenham lost at Chelsea in their following match before eliminating Brighton from the FA Cup, but they suffered back-to-back home defeats against Southampton and Wolves, prompting Conte to approach the game against the defending champions conservatively and defended in numbers while hitting Manchester City on the counter.
MANCHESTER CITY 2 TOTTENHAM 3
February 19, 2022
Harry Kane's first goal came from a counter and while making a run deep from the midfield, he was able to run into the space left open in between João Cancelo and Aymeric Laporte and with Heung-min Son delivering a perfect cross, all Kane had to do was just side-foot the ball with one touch following a bounce in front of him and the ball went high up into the net, leaving Ederson helpless.
His match-winner was that of an old-fashioned number 9 such as Robin van Persie or Filippo Inazghi where he outjumped and outpowered Kyle Walker to power home a header in the 95th minute of the match from Dejan Kulusevski's cross to win the game for Tottenham.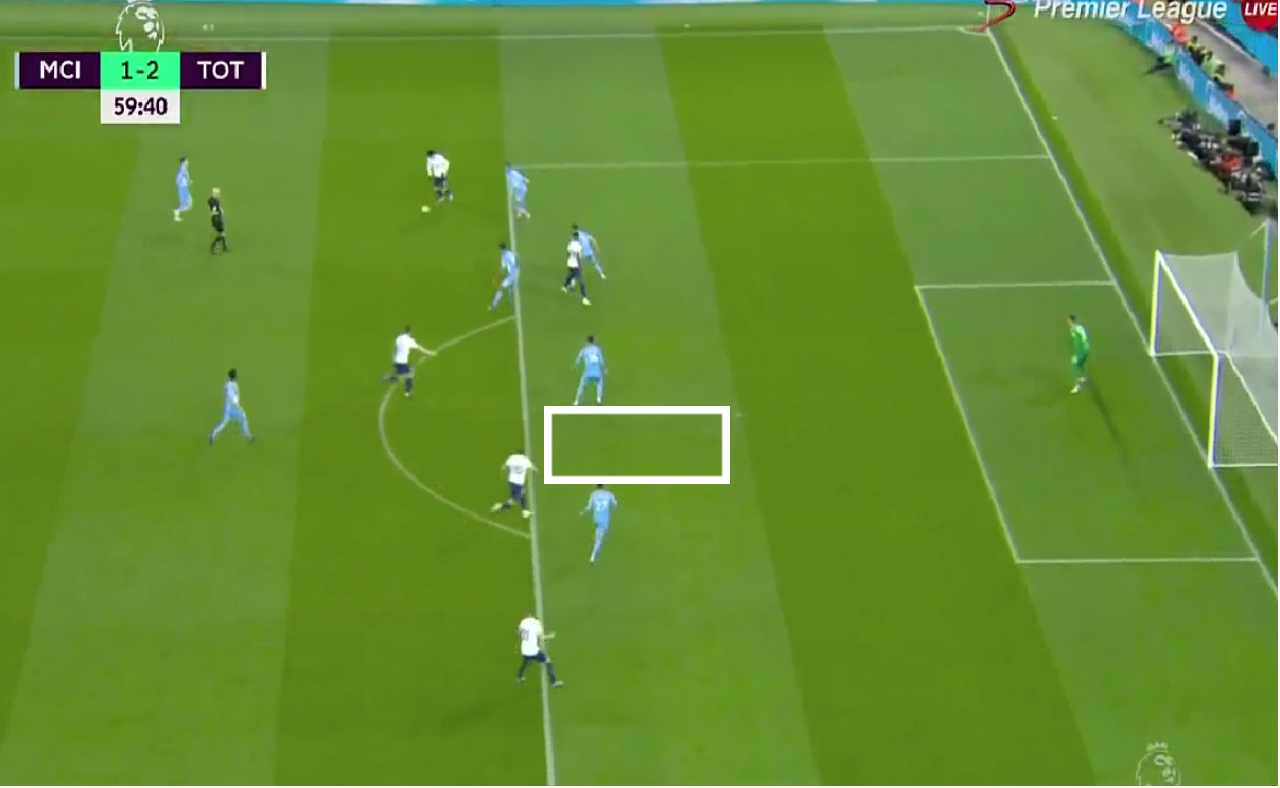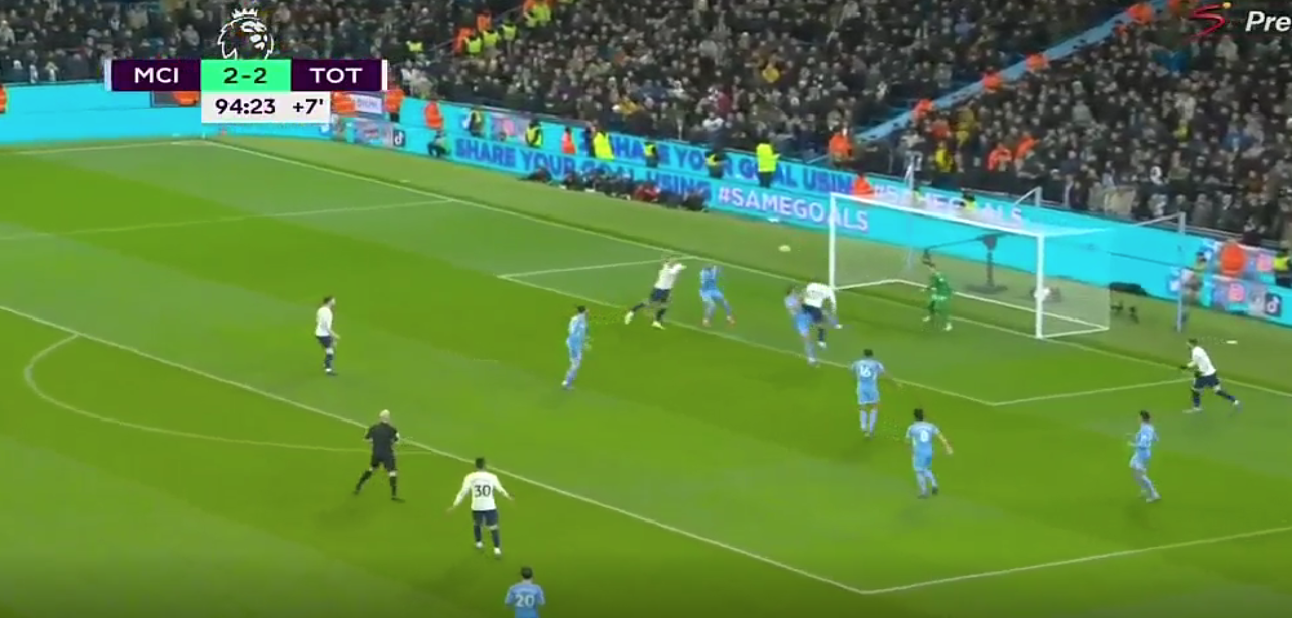 Tottenham fell to defeat in their following match at Turf Moor before winning 4-0 at Elland Road against Leeds United, going up by three goals within a half-hour via goals from Matt Doherty, Dejan Kulusevski, and Harry Kane, with Heung-min Son making it four in the 85th minute.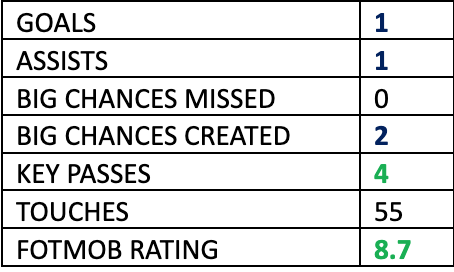 Lurking like a predator on the shoulder of the defender, Kane made a run after Højberg dropped the ball into the box and with a left-foot half-volley, he scored what would be Tottenham's third goal of the match.
In the 60th minute, Harry Kane dropped deep into that false 9 position and found Matt Doherty in acres of space and with only the goalkeeper to beat, he failed to convert the chance.
Again, Harry Kane placed a through ball in between a crowded Leeds defence and with Emerson Royal through on goal with the goalkeeper, he tried to dribble past Ilan Meslier who was able to gather the ball from him.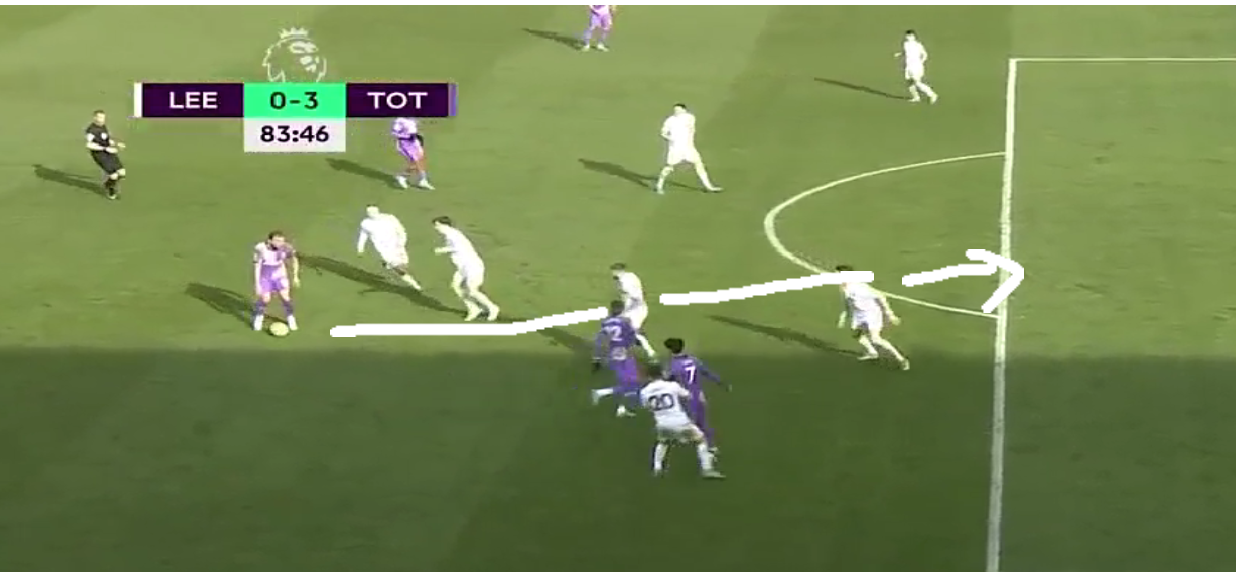 Kane would finally get his assist late on in the game when he picked the ball from inside his own half and played a magnificent long ball towards onrushing Son who finished with aplomb.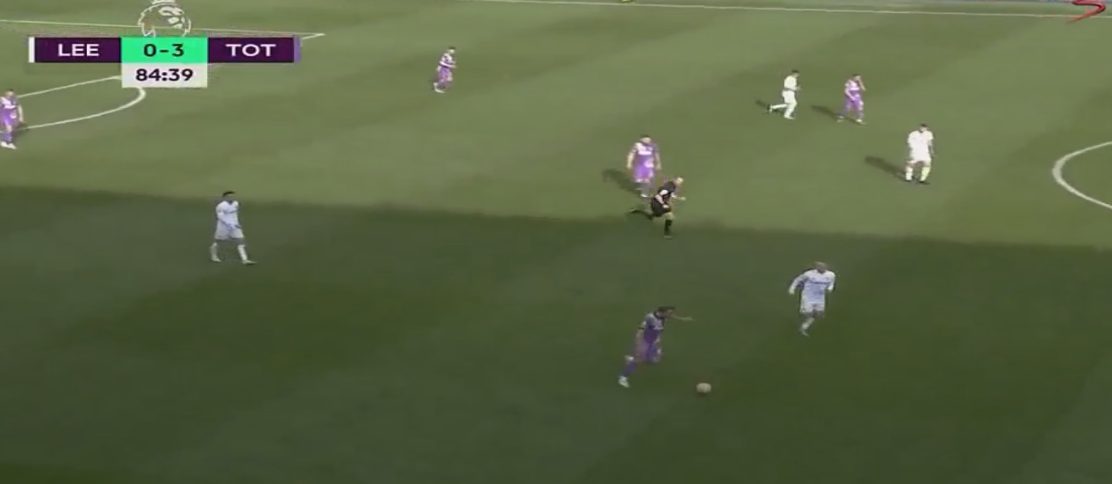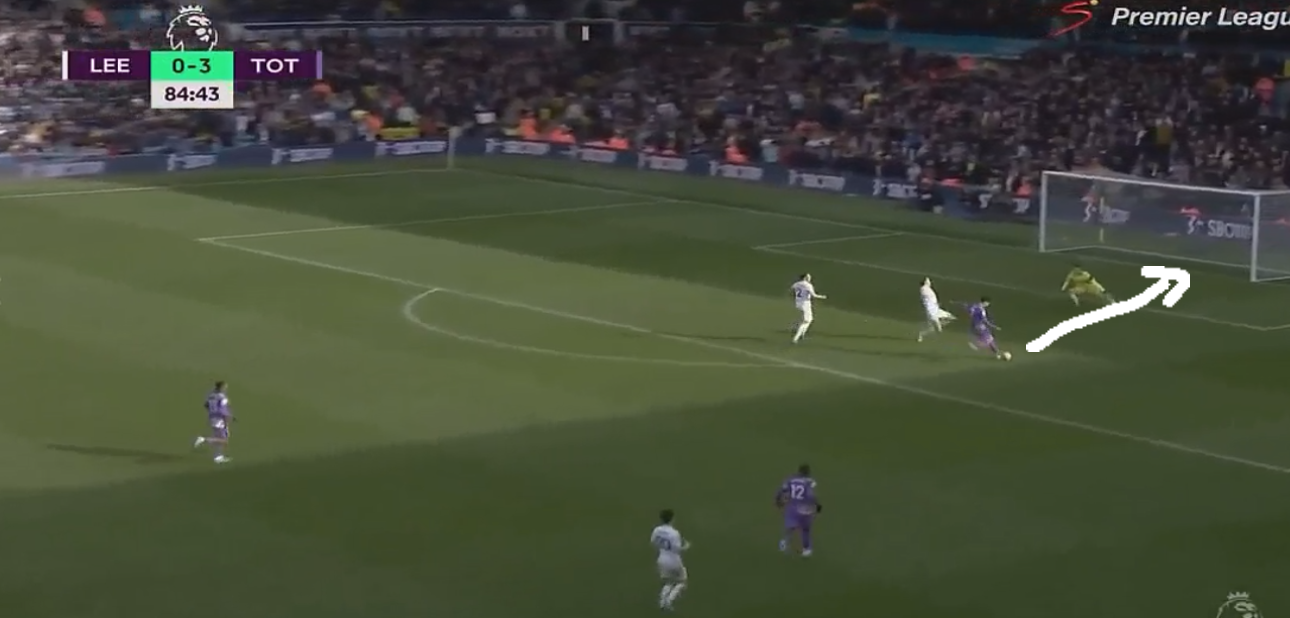 TOTTENHAM 5 EVERTON 0
March 7, 2022
After an impressive 4-0 win against Leeds, Spurs were sent packing by second-tier Boro in the FA Cup in extra time, before defeating Everton 5-0 at home. After an own goal from Michael Keane and a goal from Heung-min Son gave Spurs a two-goal lead within 20 minutes, Kane tripled the advantage before the interval.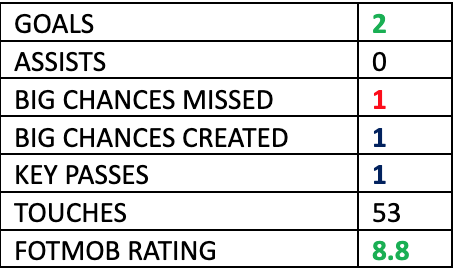 Sergio Reguilón added to the lead immediately after the restart whilst Kane made it five shortly after. Kane's second goal was a thing of a beauty, somewhat like the goal he scored against Leeds. Doherty dropped a lovely ball into the box 18 and with Kane lurking on the shoulder of the defender met the ball on a half-volley with his left foot and left the keeper no chance of saving it.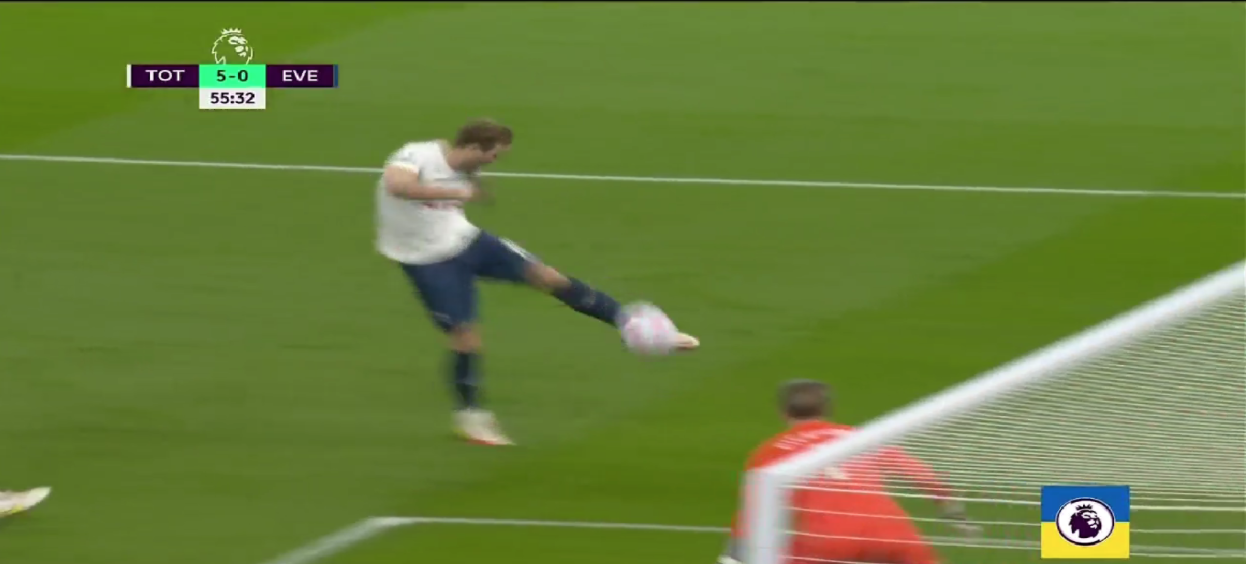 TOTTENHAM 3 WEST HAM 1
March 30, 2022
After losing to a Cristiano Ronaldo-led Manchester United, Spurs defeated Brighton 2-0 before beating West Ham 3-1 thanks to a brace from Heung-min Son and an own goal from Kurt Zoma. Kane dropped a masterclass in this game, heavily involved in all three of Tottenham's goals while providing two assists for Son in the process.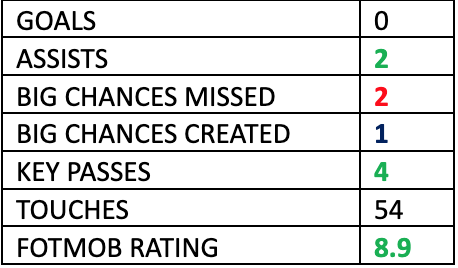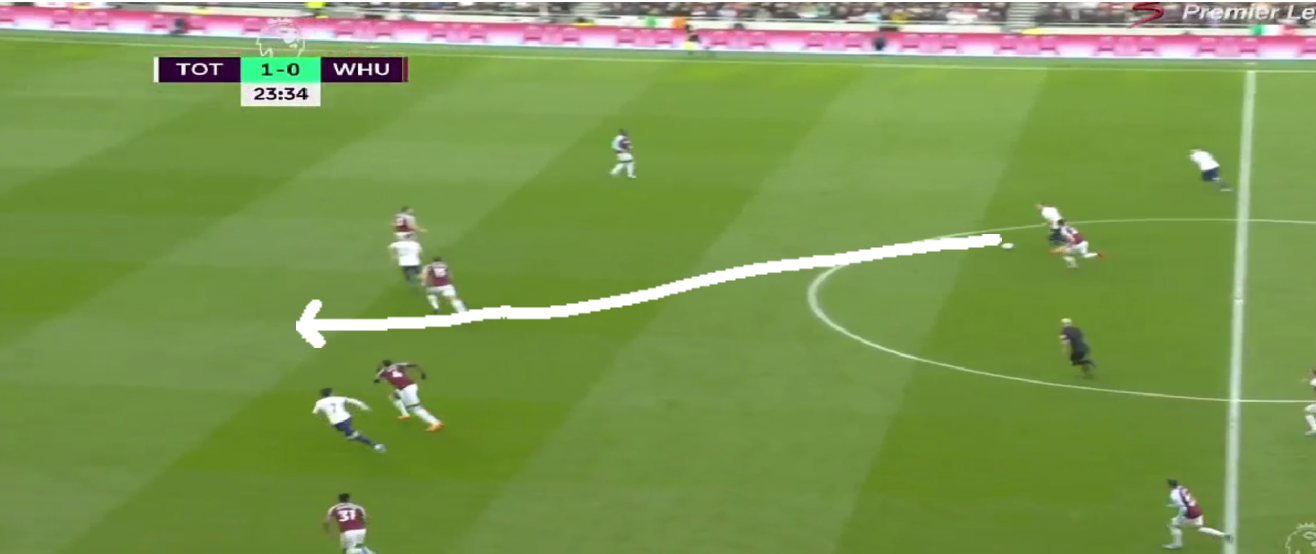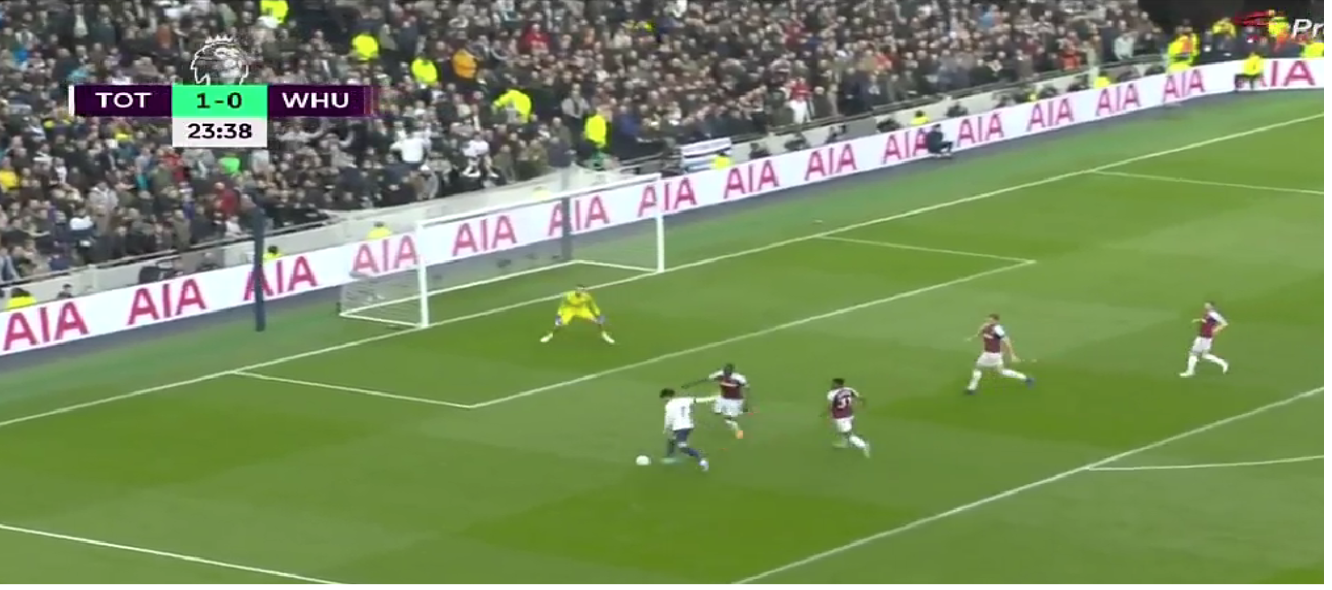 Tottenham have followed that up with a 5-1 win against Newcastle and will need to continue their form in the home stretch of the season that will see them take on Aston Villa, Brighton, Brentford, Leicester City, Liverpool, Arsenal, Burnley and Norwich in a top-four clash that will go down to the wire. They'll be counting on their attacking talisman who is once again proving why he is one of the best footballers in Europe.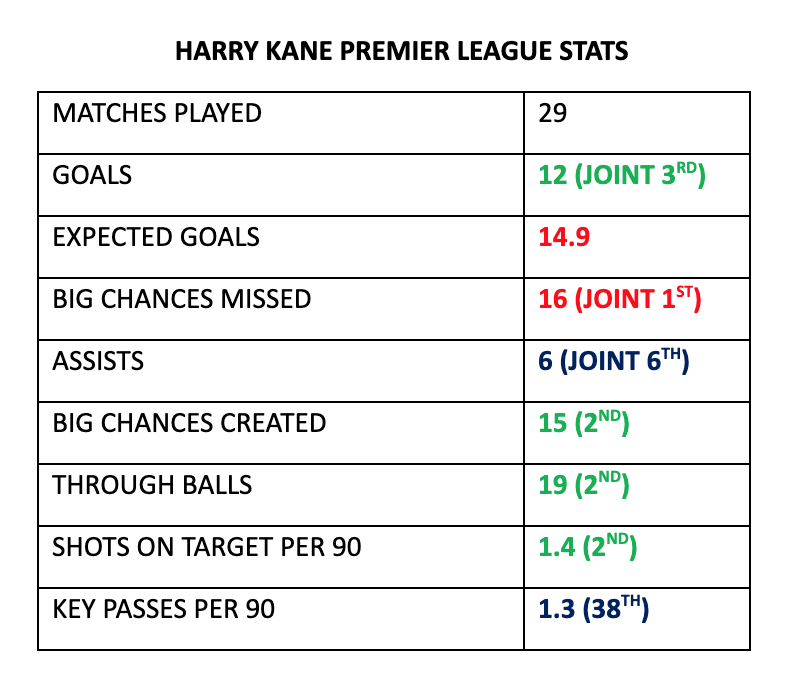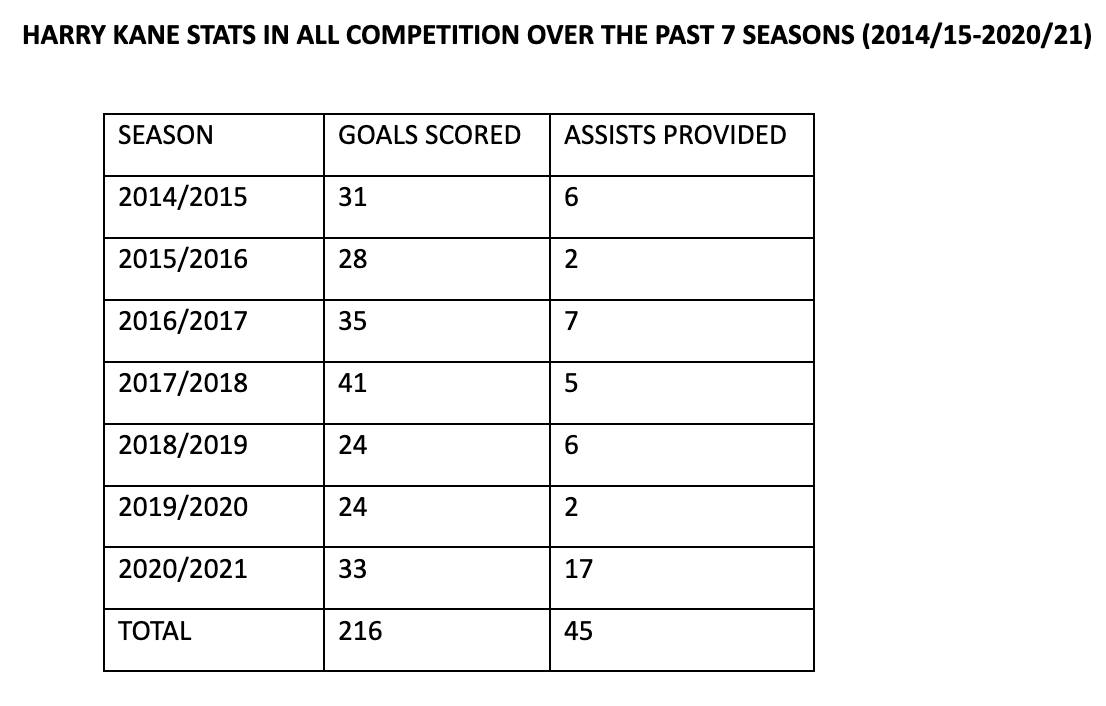 By: Kayode Dave Ogunbameru / @DaveOgunbameru
Featured Image: @GabFoligno / Chris Brunskill / Fantasista / Getty Images