Jurrien Timber: A New Kind of Defender
Jurrien Timber has become a regular starter for Ajax under Erik ten Hag. With the media speculating that Timber could be joining his current manager at Manchester United next season, let's take a closer look at his game and how the versatile 20-year-old has become an important cog in Erik ten Hag's well-oiled Ajax machine.
Under ten Hag's leadership, Ajax have mostly played a 4–3–3 or 4–2–3–1, very occasionally 3–5–2. Timber is usually deployed as a Right Back or Centre Back, at 5'10" he isn't classed as a 'tall' player however he has some very useful skills that mean he is able to read the play well and as expected with Ajax, contribute to the attack.
Erik ten Hag likes his full backs to underlap while the wingers provide the width, it is these rotations that can create spaces that can be exploited as opposition players can get dragged away from their position by their markers.
The image below depicts this. Timber who is playing as a Right Back in this game is very narrow, this draws opposition players in narrow which allows space for the winger to run into.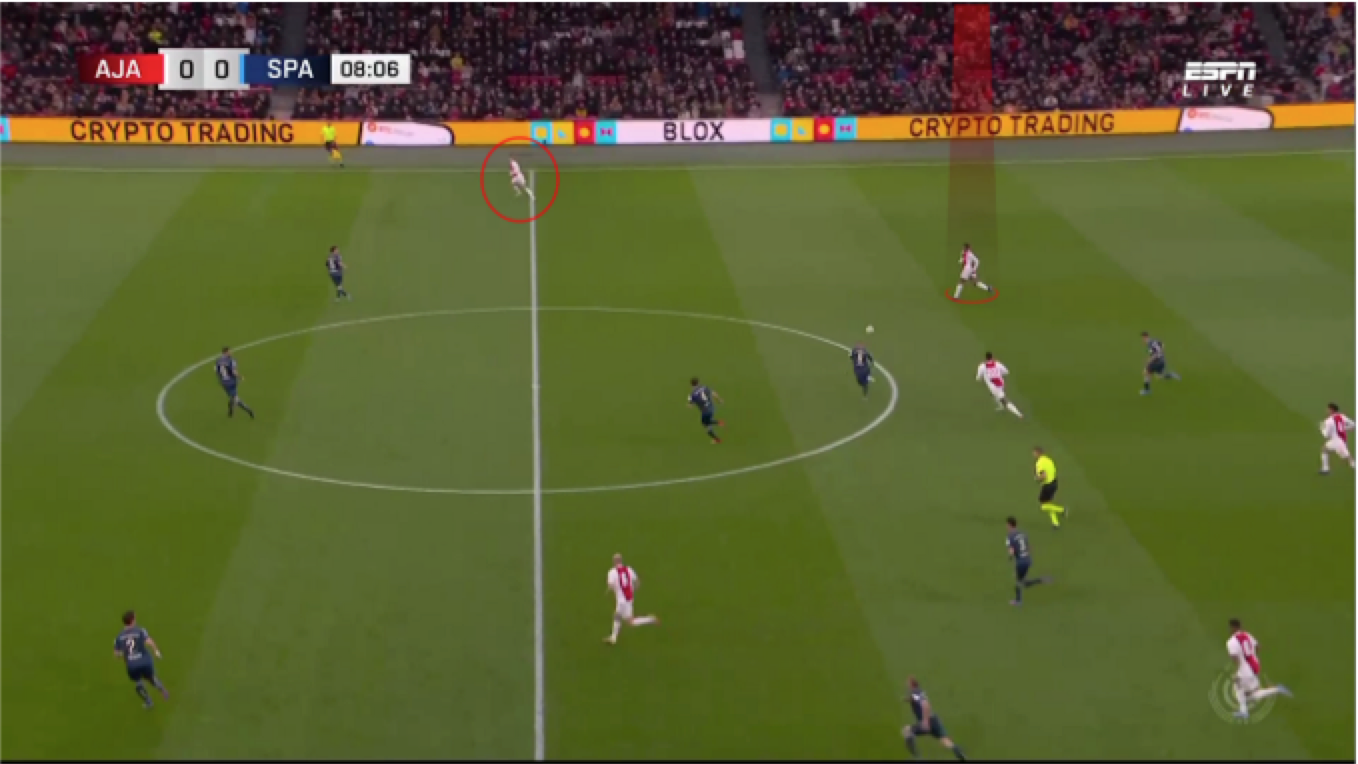 One thing that is very noticeable about Timber is that he is very vocal, he will tell his teammates where to run and when playing in Central Defence he is more than happy to take on the responsibility of organising the backline.
This is a good show of leadership from a young player and something that potential suitors will be impressed with. This indicates he may be potential captain material in a few years, whether it be at Ajax or elsewhere.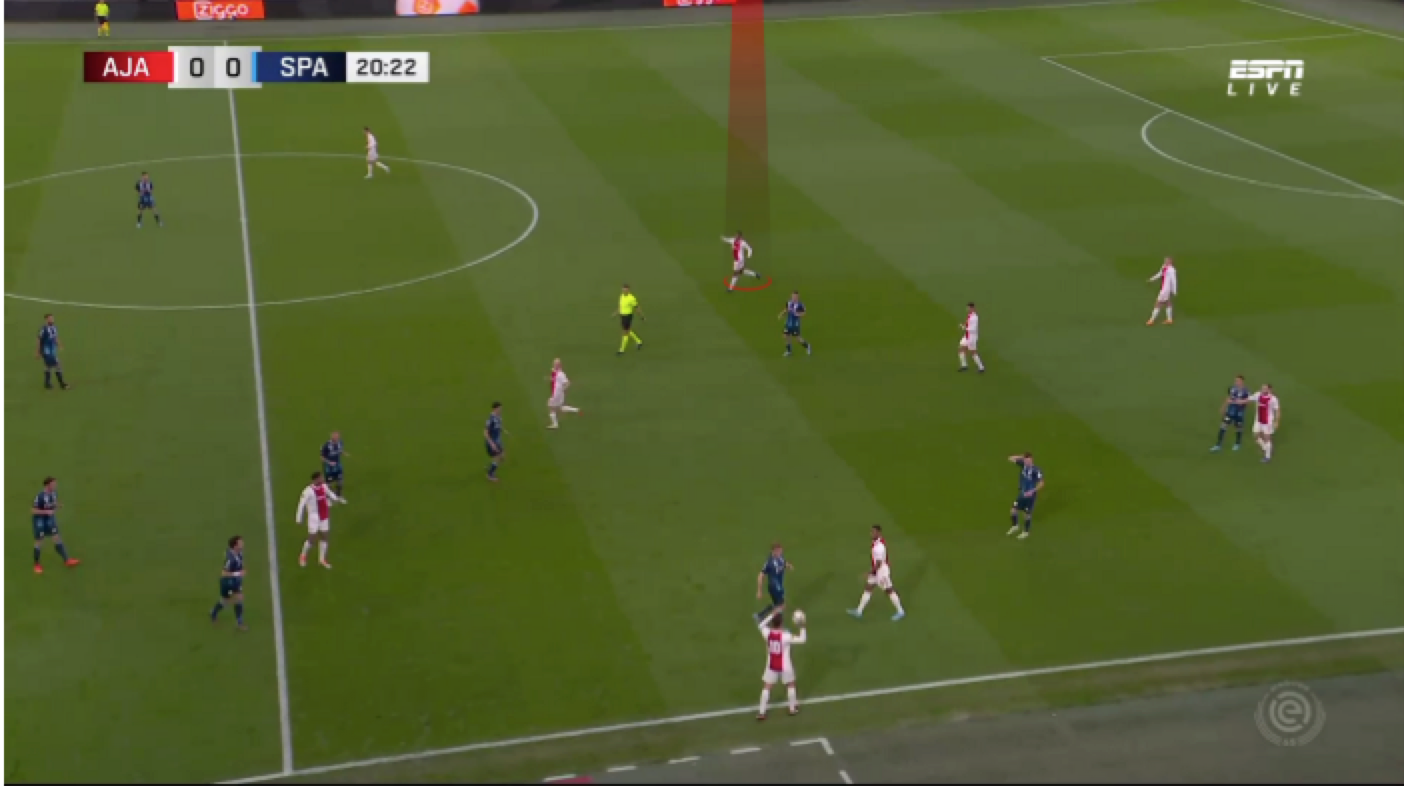 The way that Ajax play, we often see both full backs tuck in to form a midfield 3 with the DM — in this case Edson Alvarez. This gives freedom to the other Central Midfielders (Ryan Gravenberch and Davy Klaassen) to move forward and create a front 5.
In attack, Ajax deploy the 2–3–5 which has been seen in various styles of play — thought to be first introduced by Jimmy Hogan during his time coaching in Hungary and Austria. This is the way of playing Pep Guardiola has been famous for throughout his managerial career.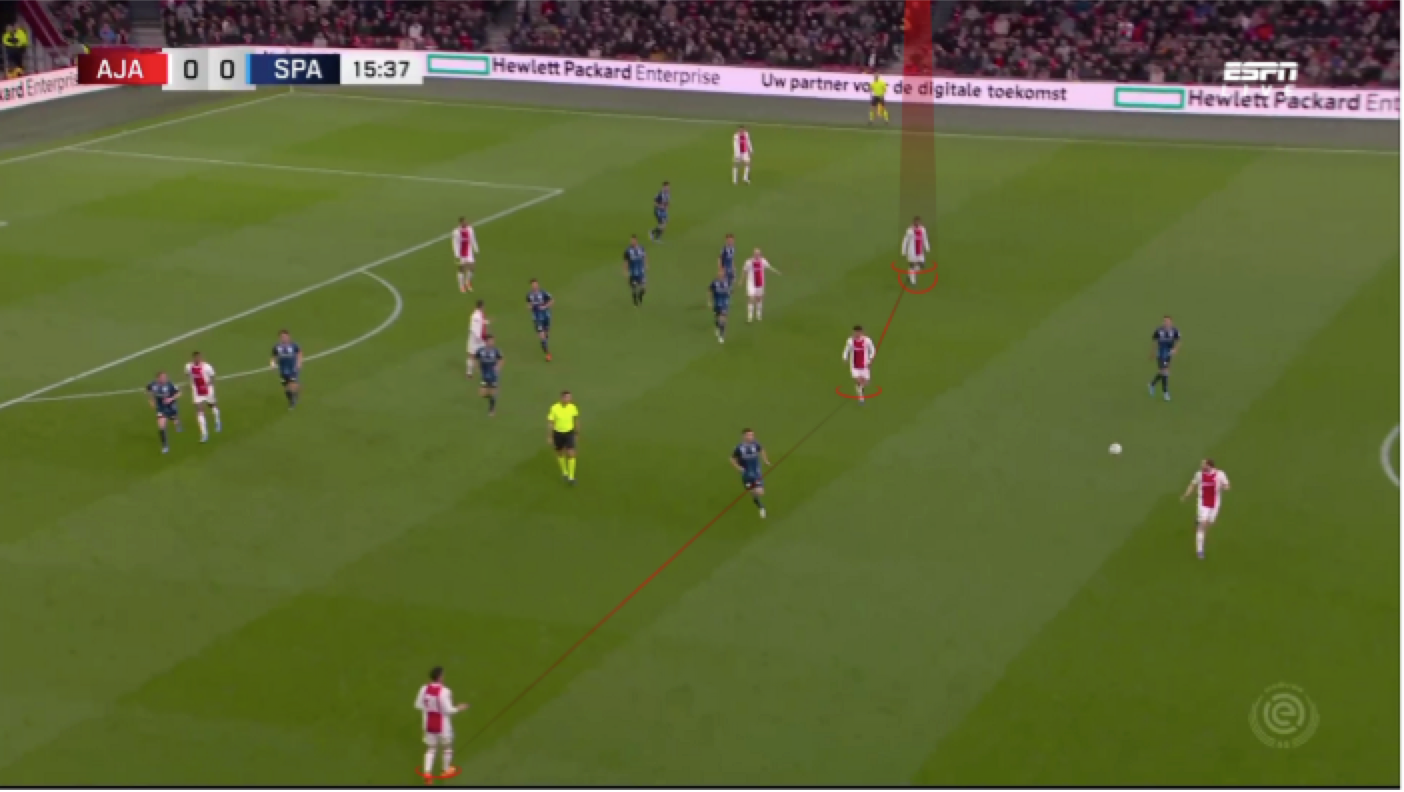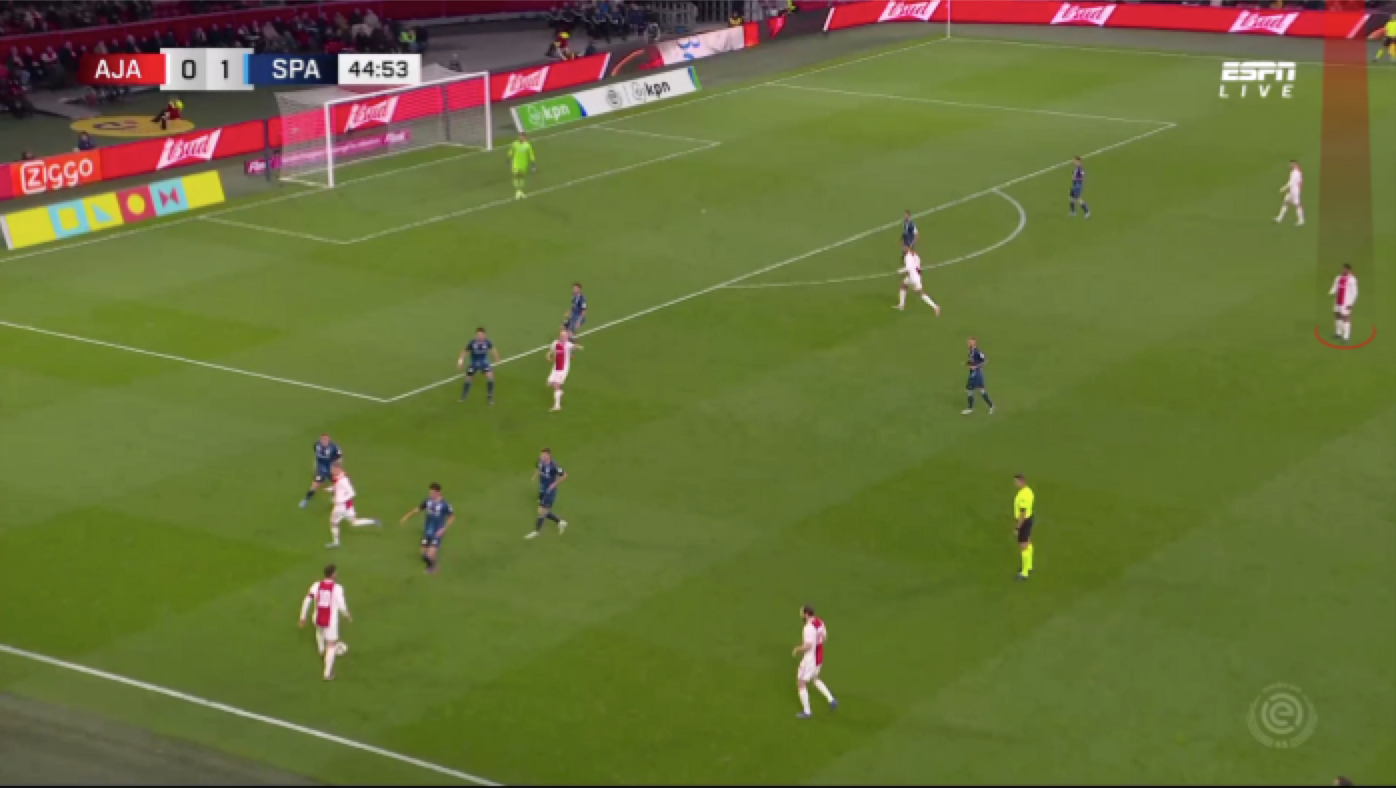 Timber has good off-the-ball movement, whether it be making runs into the penalty area from infield or overlapping the Winger on the right-hand side. He very rarely remains still, always keen to offer an attacking outlet for his teammates.
This is supported by his 61 ball recoveries in the opponent's half this season alone showing how high up he is, his heat map and touches of the ball graphic from the last five matches also show this.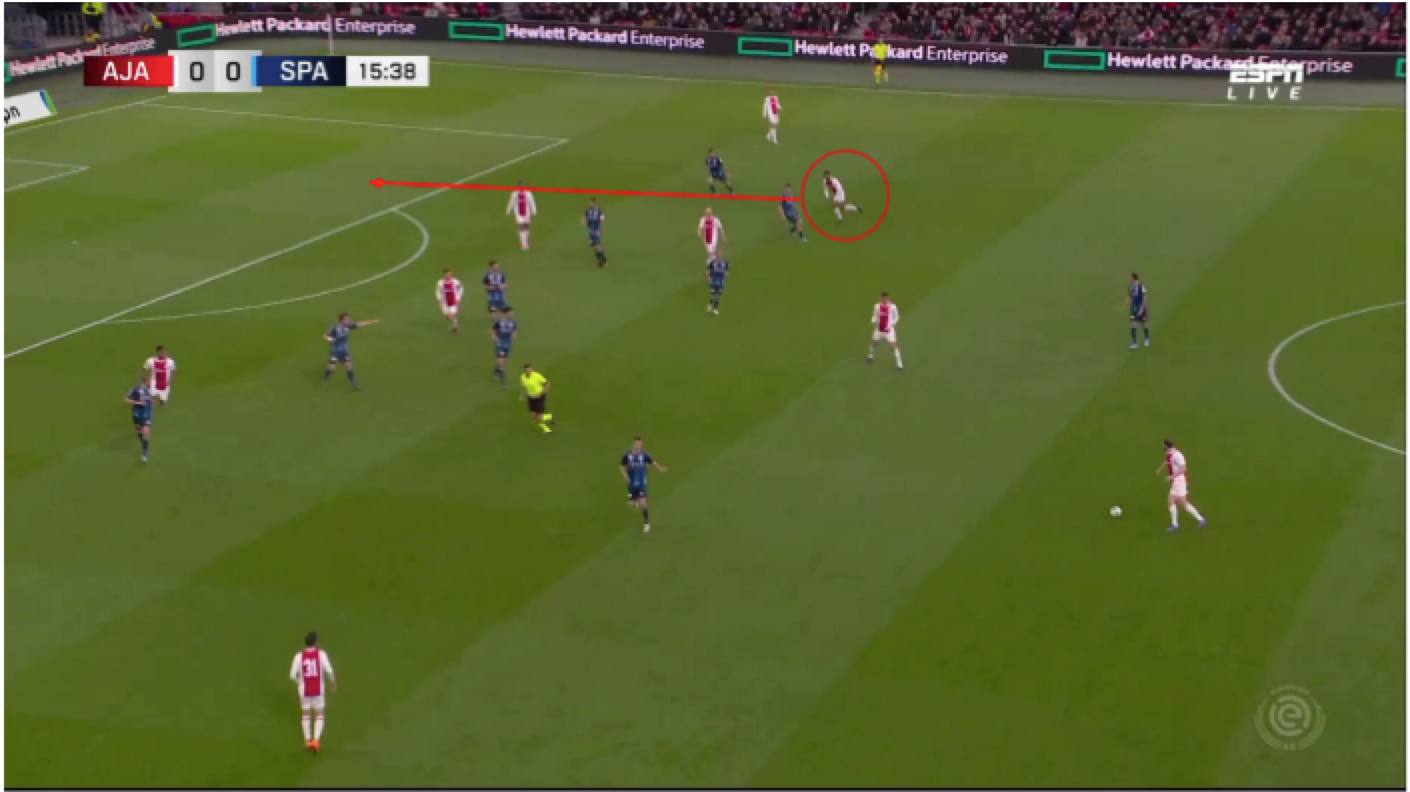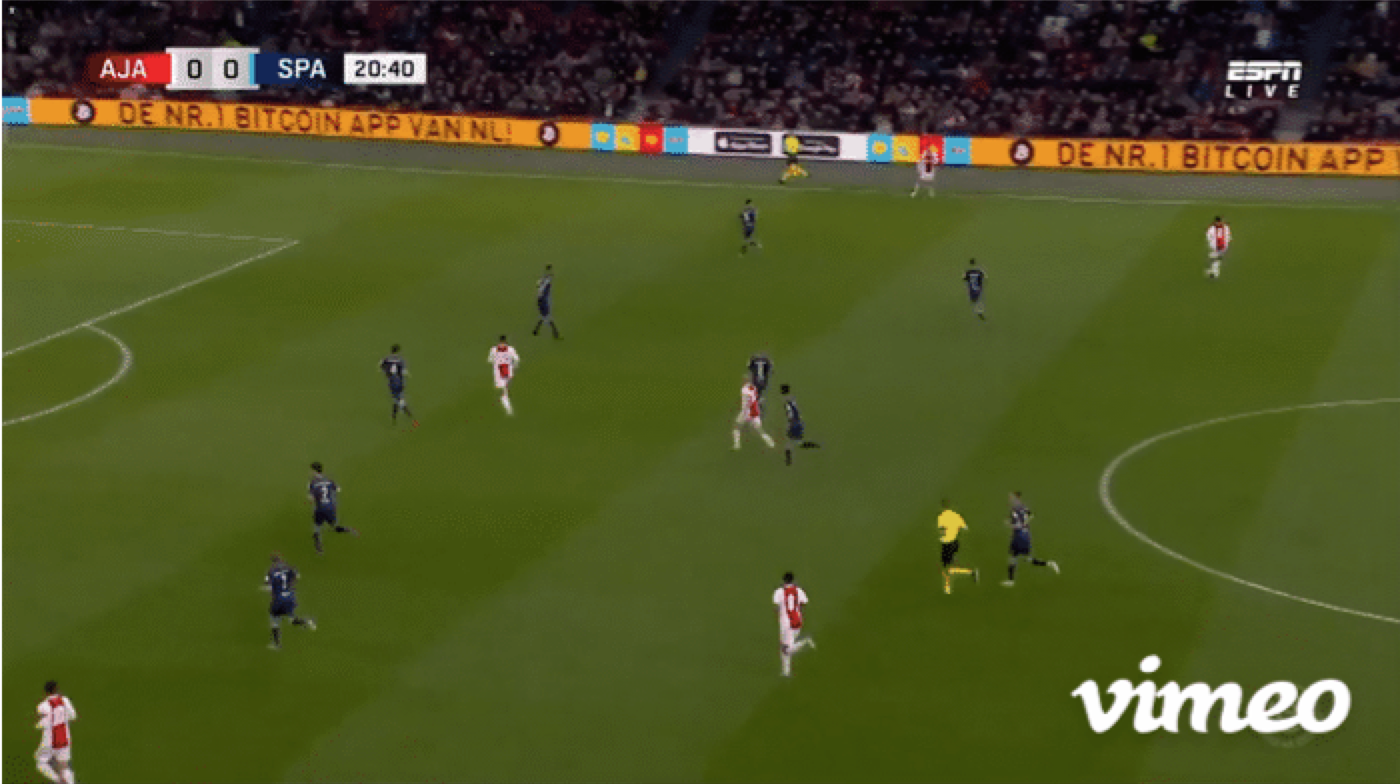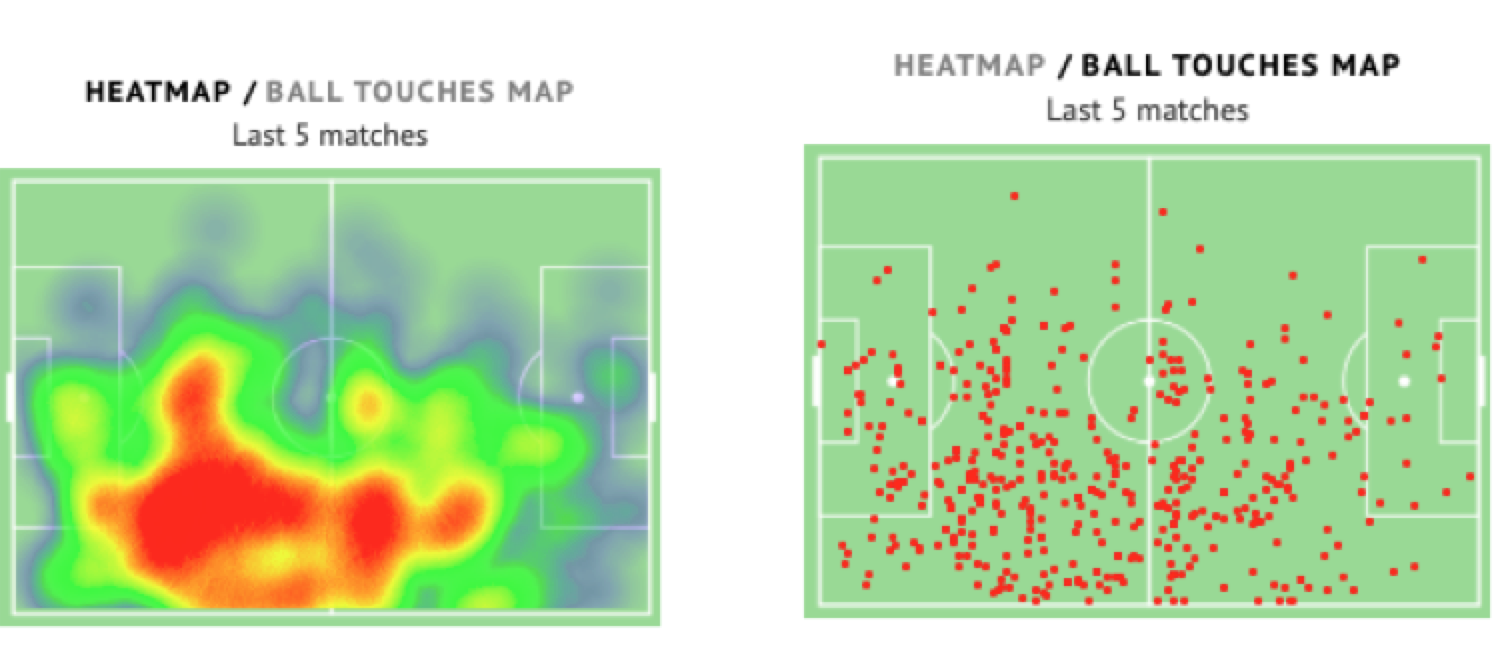 In terms of defensive ability, while probably still slightly weaker than his attacking, Timber has very good qualities for a young defender. He has good 1v1 positioning and can stay on his feet to win the ball back. Timber has won 73% of his defensive challenges this season, compared to 69% in 2020/21 and 59% the two seasons prior.
His number of interceptions has risen dramatically in the last season, increasing from 168 in 2020/21 to 238 in the current campaign. This is a great indication that he is becoming more proactive in his defending as it shows his anticipation is improving rather than being a reactive defender and making tackles as a last resort.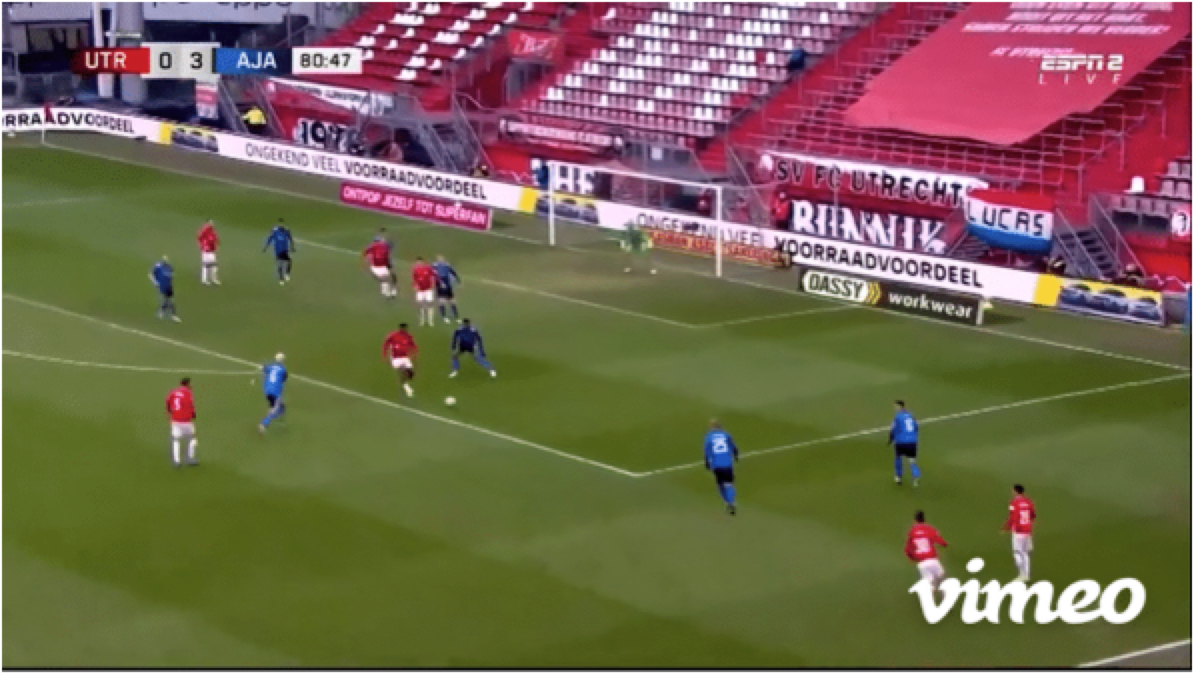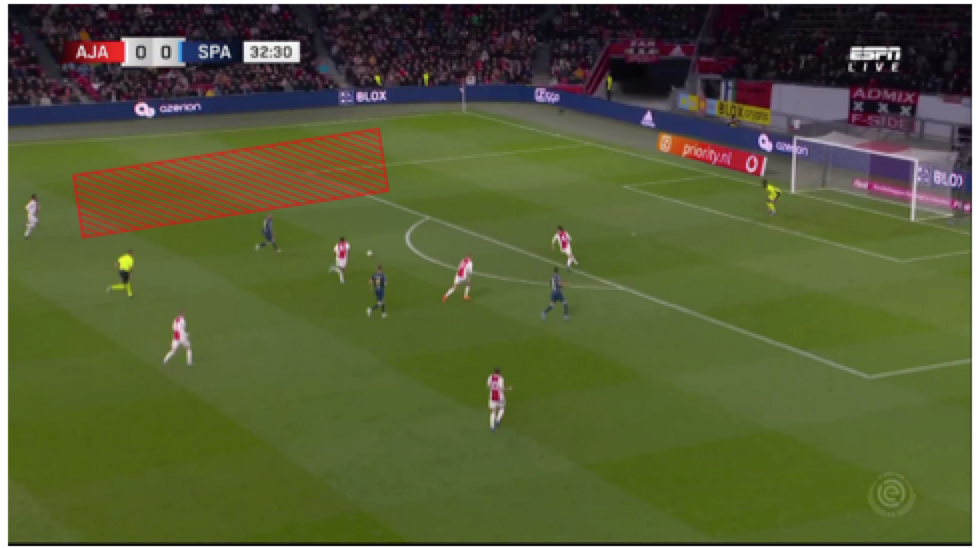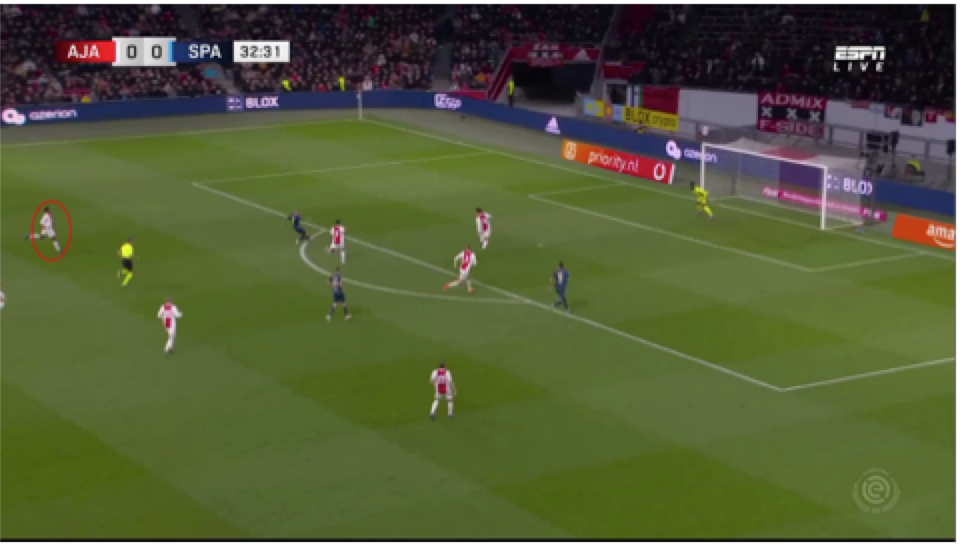 A weakness of the young Dutchman's game is his lack of speed when backtracking, in the above images, he had begun a progressive run forward to offer an attacking outlet. However, a teammate lost possession of the ball and Timber was slow to react, leaving space in behind for the opposition to quickly exploit and they went on to score from this.
In the images below, the same thing happens, Timber who is on the left wing at this point, loses possession of the ball and fails to track back meaning the opposition can launch a very quick counterattack and score.
This is something that he really needs to work on as these poor decisions in the final third are costing his team as he turns over the ball, his slow reactions when tracking back will be a concern to any future managers as it shows an immaturity to his game.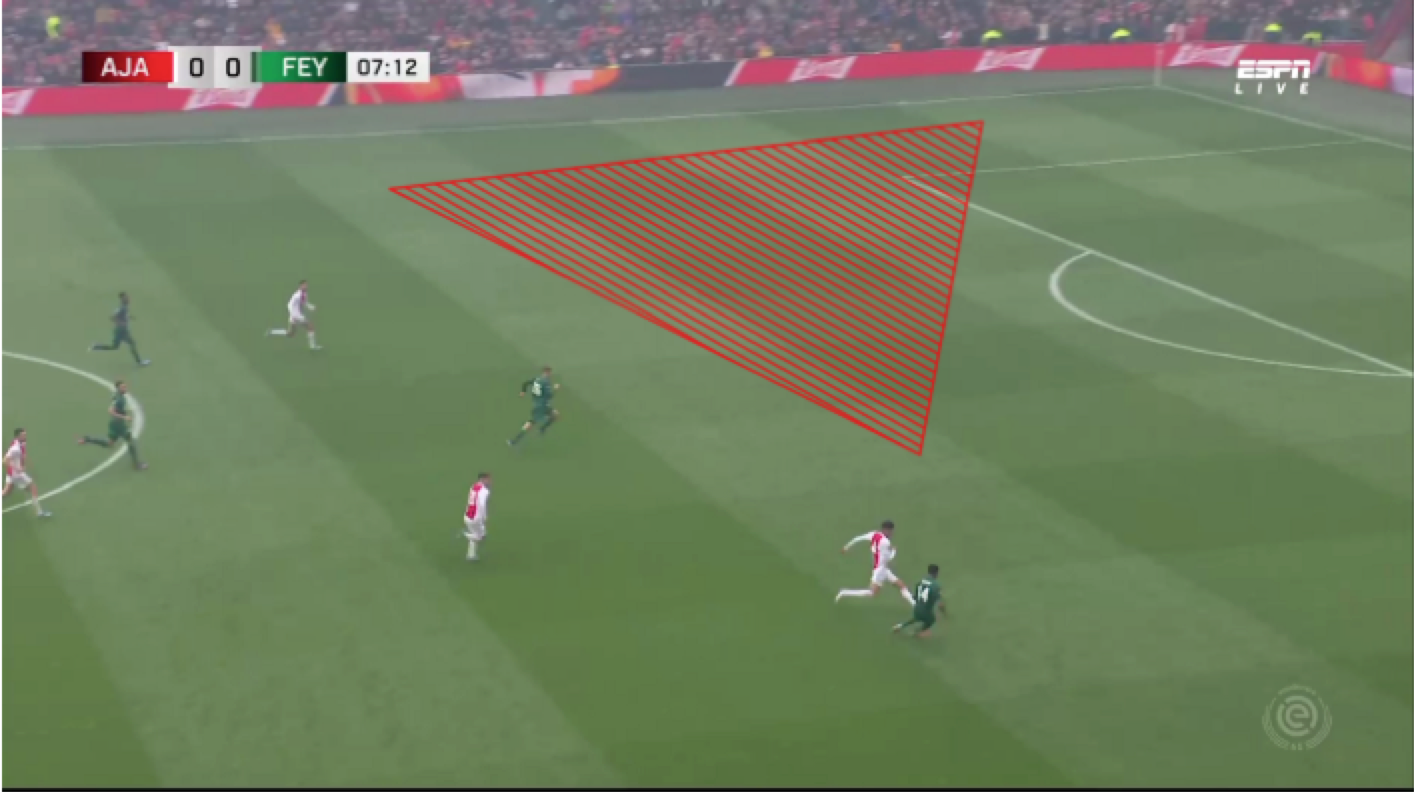 Arguably the Netherlands international's biggest strength is those progressive runs forward, he is adept with the ball at his feet and able to drive the team forward.
As seen in the clips below, he wins the ball back and then proceeds forward, after passing the ball to a teammate he continues his run which leads to a very slick goal being scored. It is worth noting that he has been successful in 75% of his dribbles so far this season, aiding his team's cause with 17 key passes.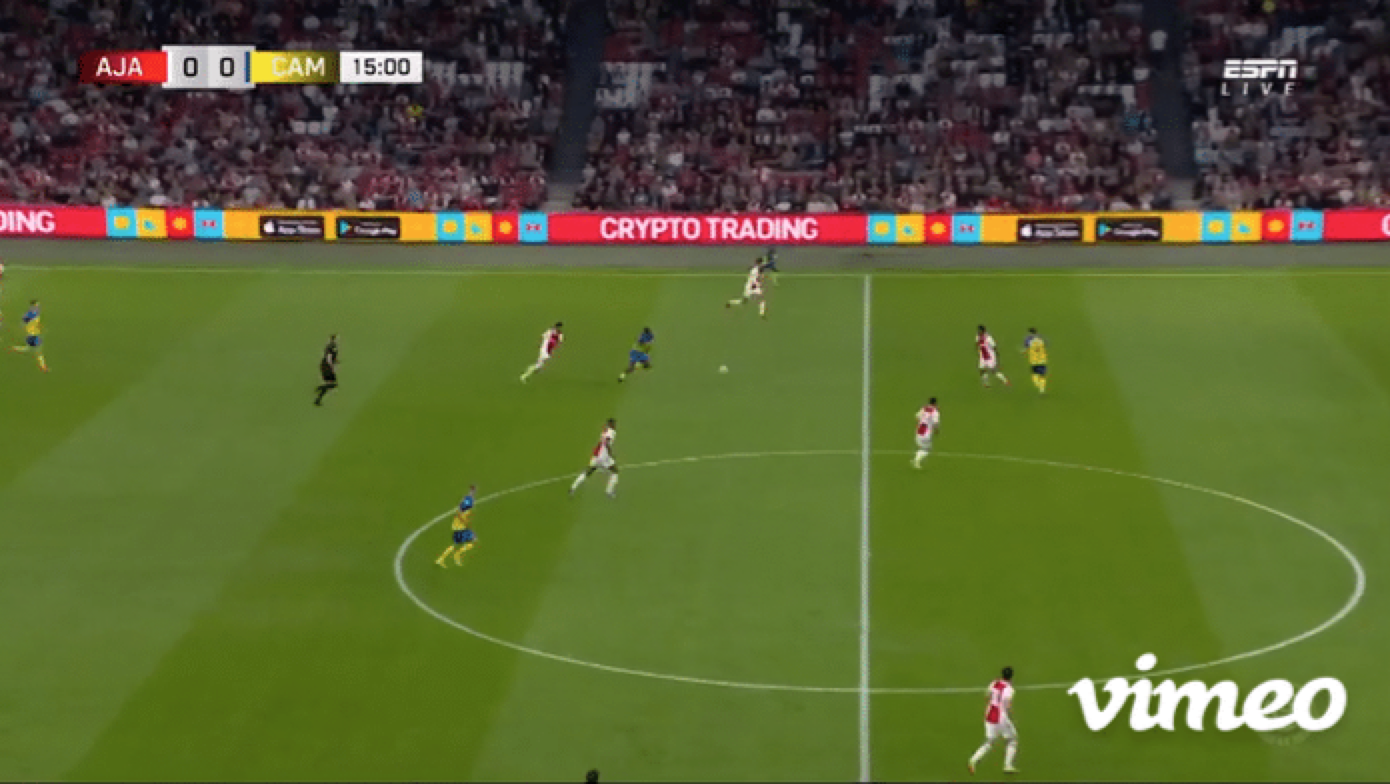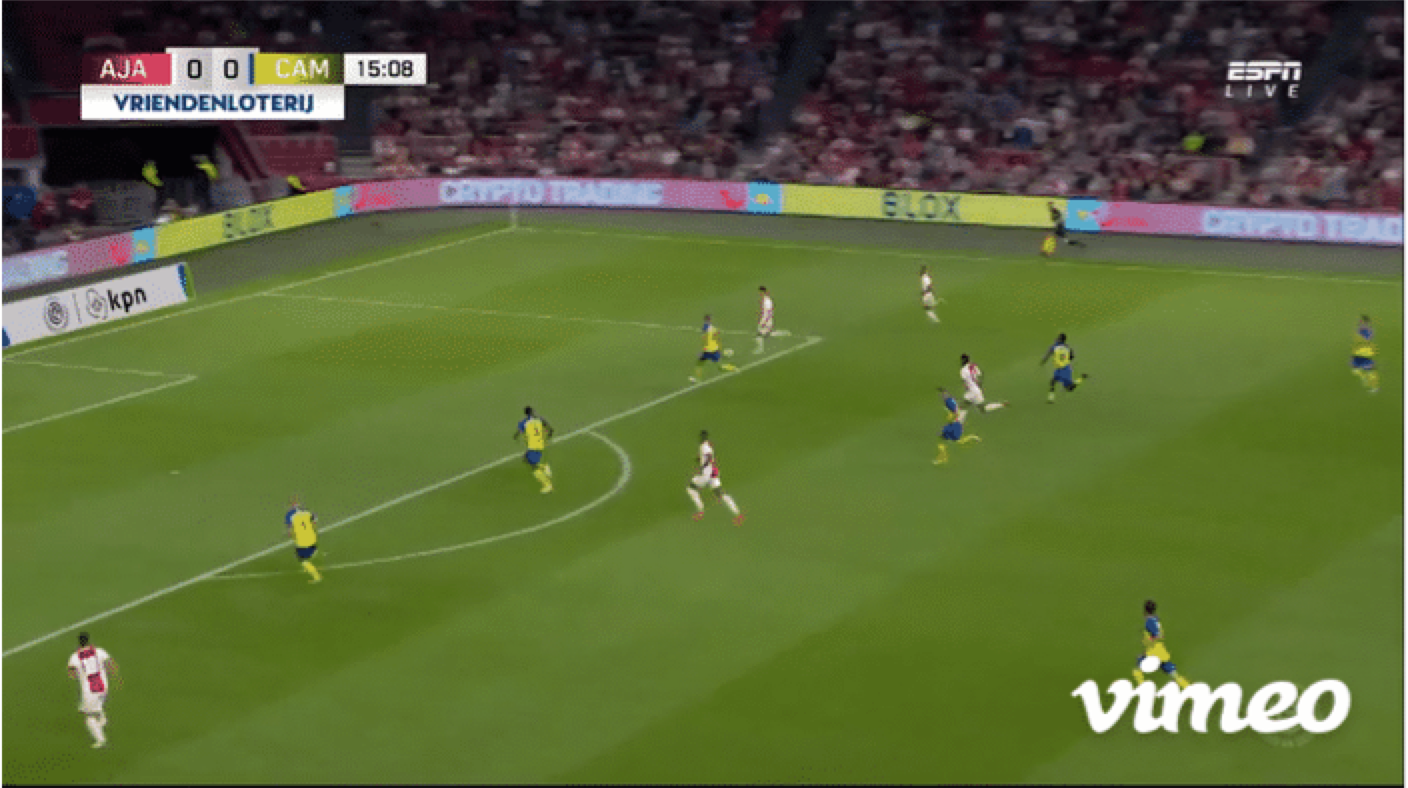 Jurrien Timber is one of the most exciting defensive prospects in football right now, he has all the skills of an excellent ball-playing defender. He is still young and has plenty to improve on, but all the signs are there that he could go on to play for one of Europe's elite teams.
By: Bethany Limb / @fmbeth94
Featured Image: @GabFoligno / BSR Agency / Getty Images