Lautaro Martínez: El Toro's Time to Shine in Qatar
At 25 years old, Lautaro Martínez looks set to play a leading role in Argentina's hopes of winning their first World Cup since 1986. The goal machine from Bahia Blanca, Buenos Aires has been one of the most consistent players since Lionel Scaloni took over the coaching reigns of the Argentina National Team in 2018, forming a deadly partnership up front with Lionel Messi, where Lautaro operates as a Centre Forward (CF) with Messi operating behind him in a Supporting Striker (SS) position.
Together with Messi, they have led Argentina to their first international title since 1993 by winning the Copa America 2021 where Lautaro scored 3 goals in the tournament. His goals were important goals as well, being scored in the knockout stages of the competition. He scored the second killer goal against Ecuador in the quarterfinals, after Ángel Di Maria pressed and closed down the Ecuadorian defender, forcing into an error in the process, Messi immediately picked a one-time side-foot pass to Lautaro who took one touch before placing a well-hit shot into the net.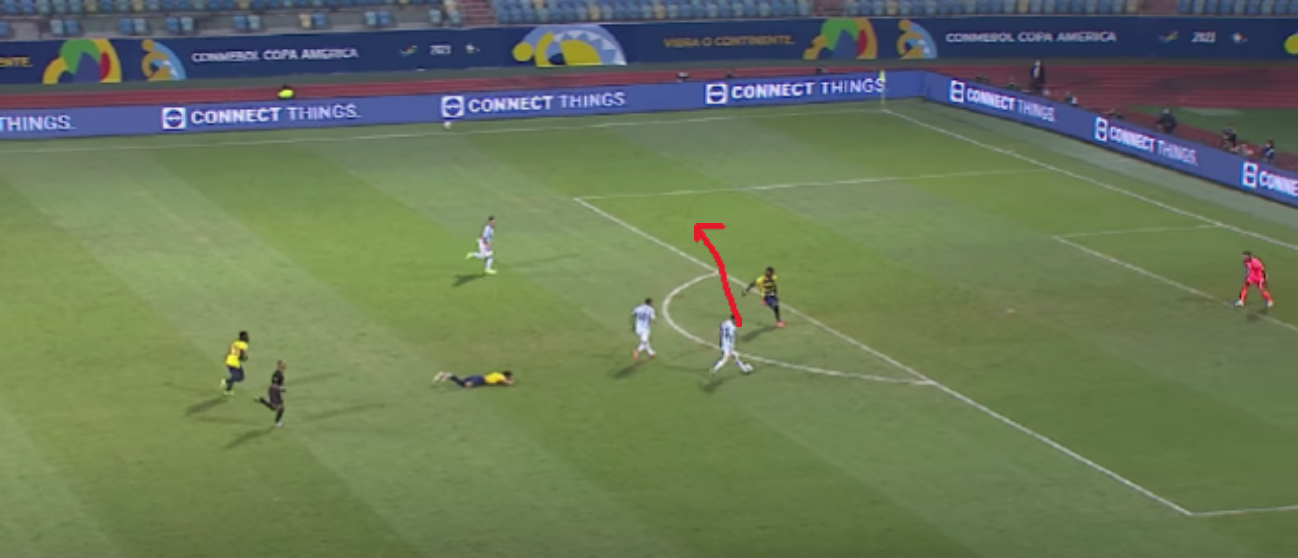 In the semifinals fixture, he scored Argentina's only goal in the 1-1 draw with Colombia before Argentina won 4-2 in the penalty shootouts where he scored the fourth penalty kick. Messi being surrounded by three Colombian defenders meant Martinez was free in the box unmarked, with La Pulga finding him once again with Lautaro firing a one-time shot past David Ospina in goal.


He has played 40 matches for the Albiceleste, scoring 21 times, an average of just about a goal in two games. He also scored 7 goals during the CONMEBOL World Cup Qualifying for Qatar, finishing joint-fourth with Messi and behind Marcelino Moreno (10), Neymar and Luis Suárez (8).
Argentina has been crying for a goal-scoring machine in the national team since Gabriel Batistuta retired, and although they have produced quite a few world-class strikers over the years, these players never seemed to replicate their club form and form during qualifiers in the major competitions such as the World Cup and Copa America.
The closest to Batistuta in terms of productivity in the Albiceleste is ironically, Gonzalo Higuain. He did his best over the years but has been vilified by the Argentina fans for his misses in three consecutive finals in which Argentina lost. Those three big chances missed kind of defined his national team story, however, that doesn't tell the whole story as he did deliver for Argentina on the biggest stage bar those three chances.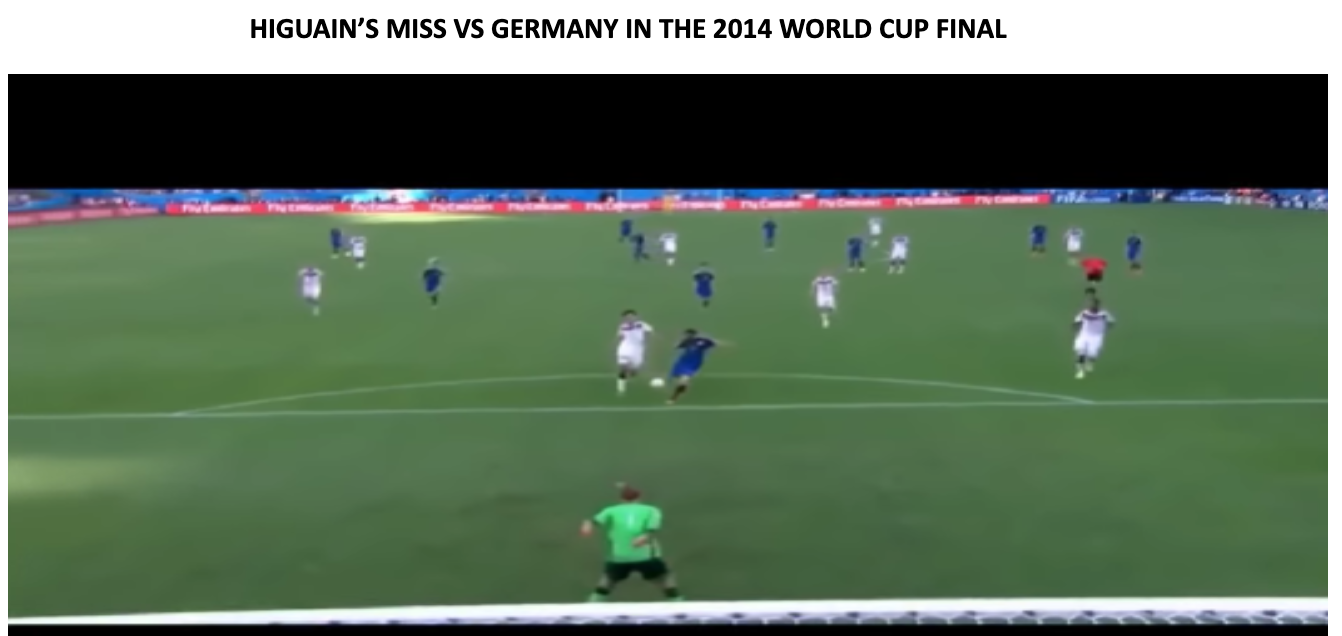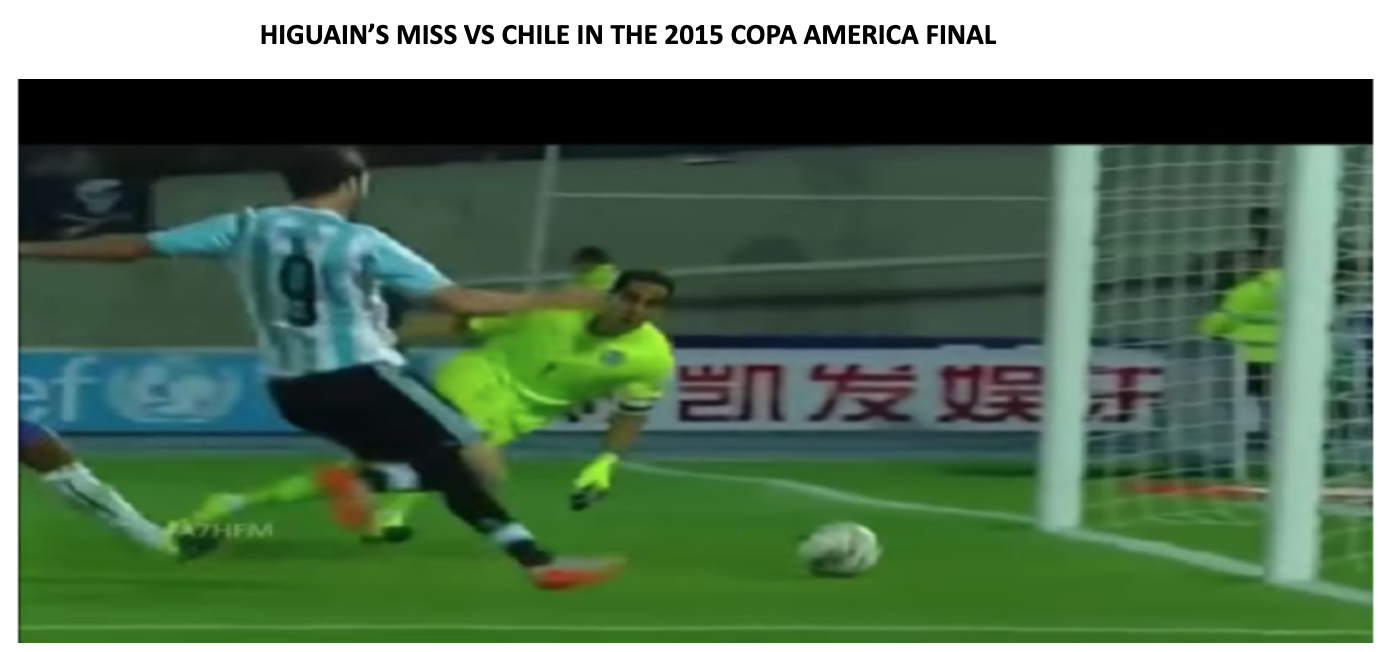 Lautaro seeks to be Argentina's new hero since Gabriel Batistuta in Qatar this month. There are strong odds that he will be Argentina's first goal scorer at the tournament as well as being the country's top scorer and even possibly win the FIFA World Cup Golden Boot. With Messi playing just behind him, he can be sure of receiving several goal-scoring chances per game from the mercurial man's playmaking and chance-creation abilities.
Lautaro's main strengths are:
Hold-up play: He's

very strong on the ball with his back to goal and is not easily dispossessed.
Pressing: He

leads the press upfront and charges at opposition defenders non-stop for 90 minutes, kind of similar to Carlos Tevez but not as intense.
Finishing: E

asily a seven out of ten in terms of finishing chances.
Link-up Play: H

e likes to play 1-2 passes, linking up with midfielders as well as his second striker.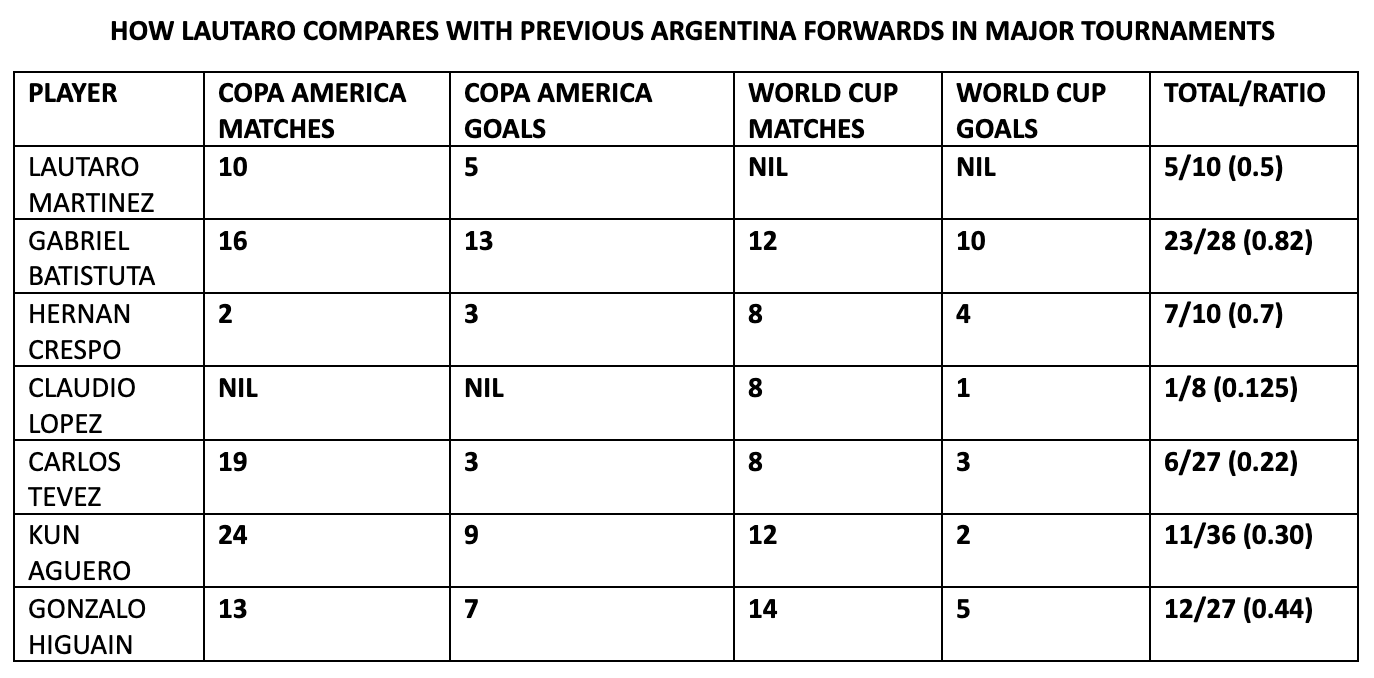 By: Kayode Dave Ogunbameru / @DaveOgunbameru
Featured Image: @GabFoligno / Getty Images