Marcus Rashford: A Potential Fulfilled
You know that scene in Space Jam where the Monstars stole the NBA players' ability, and suddenly the most talented players in the world couldn't make a dunk or a pass. Over the last year, fiction became reality as this happened to Marcus Rashford. After successive world-class seasons, it looked like the academy graduate was fulfilling his potential. But last season, as if an alien had shot into his brain and stolen his abilities, he regressed massively.
From consecutive seasons of 20-plus goals, the electric winger scored only 5. His goals, as well as his overall play, went downhill. He couldn't dribble, make simple passes and his touch deserted him. There were even some quiet calls to sell him. But since Erik ten Hag has come into the role, Rashford has shown the best version of himself yet. This is how it's been done.
Many reasons have been speculated as to why athletes experience an unexplained loss of ability. This phenomenon is called the Yips. Another athlete who experienced this was Markelle Fultz. In college, Fultz averaged 23.2 points by shooting 47.6% from the field and 41.3% from the three-point range. This led to him being the number one pick in the draft. 
However, in the NBA, his shooting became so ravaged that he shot only 33% from the field and attempted zero three-pointers in four games. The reason for this was the same as Rashford. A shoulder injury which wasn't given time to recover. Many players don't recover at all from the yips. Fultz has since become a serviceable player for the Orlando Magic. Rashford has become the most dangerous player to face in the Premier League. I guess recovery is different for everyone.
Curses, Gods and Fate: How Argentina Finally Broke the Cycle of Suffering
Mismanagement is how I would describe Rashford's career so far. When given his debut in 2016 by Louis van Gaal, as a raw but dangerous attacker, it seemed only a matter of time until the Wythenshawe resident would become a world-beater. Yet, the disarray surrounding the club impacted his growth and meant reaching his potential took longer than expected. 
Under Jose Mourinho, he was placed far from the goal and was forced to track back in a defensive system. When Ole Gunnar Solskjær came in, he was given complete autonomy, which led to his best seasons. But he was overplayed massively, even when unfit. Then Ralf Rangnick arrived, and it was evident he didn't trust him by shoehorning him on the right wing and stating Rashford could leave. What a massive mistake that would have been.
Sine Ten Hag has become manager, he has built Rashford from the ground up. He has reminded him of his abilities. Not only has he coached him back to his best, but he has also added tools to what was already a deadly arsenal. Now, Rashford is realising the monstrous potential we saw years ago when he scored twice against Arsenal.
The Improvements
At the start of the season, there were clear signs that Rashford was getting back to his best form. Even though he was missing quite a few chances, the fact he was getting into those positions shows a vast improvement over the previous season in which his movement was statuesque. In a last-minute attack against Newcastle at home, Rashford is playing as a striker. In the picture below you can see him run across Sven Botman, as Jadon Sancho is driving at the box.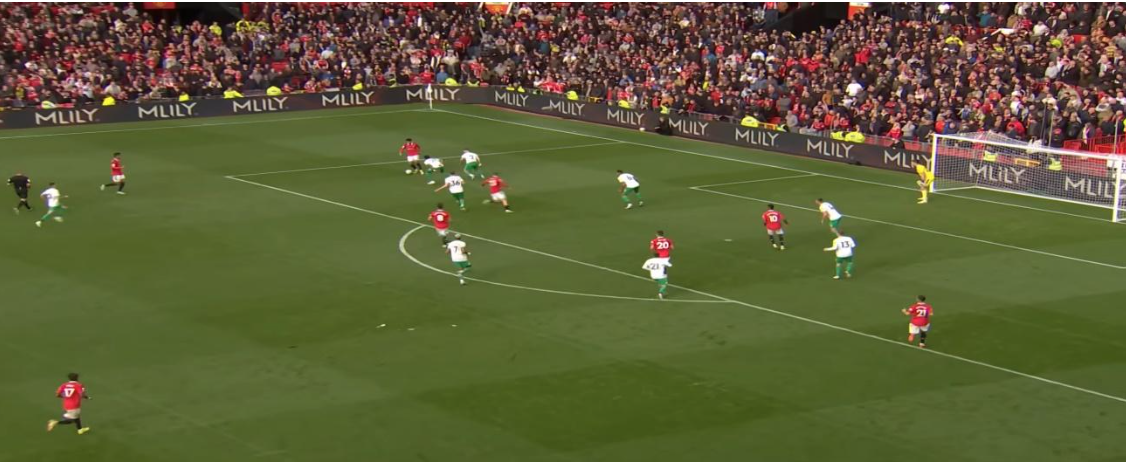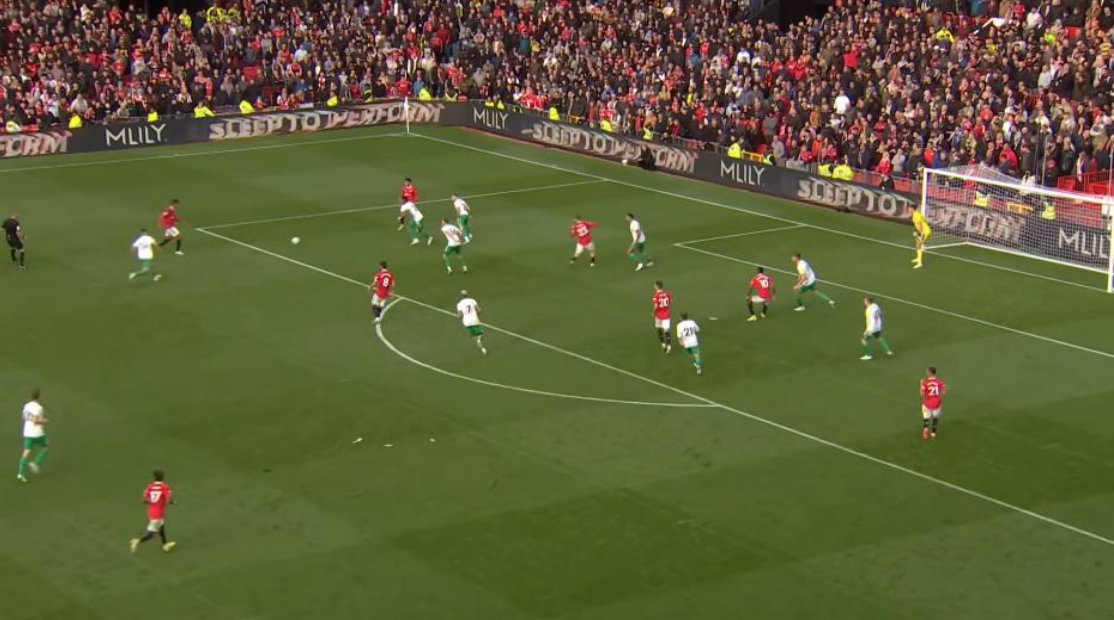 However, as Sancho lays the ball off for Casemiro, Rashford takes a stutter step and leaves Botman helpless, as he has already planted his foot. Rashford then takes a few steps in behind the Newcastle centre-back and has a free header to win the game. Even though he misses, this brilliant movement allowed him to get on the end of this chance and is something that he hasn't shown previously.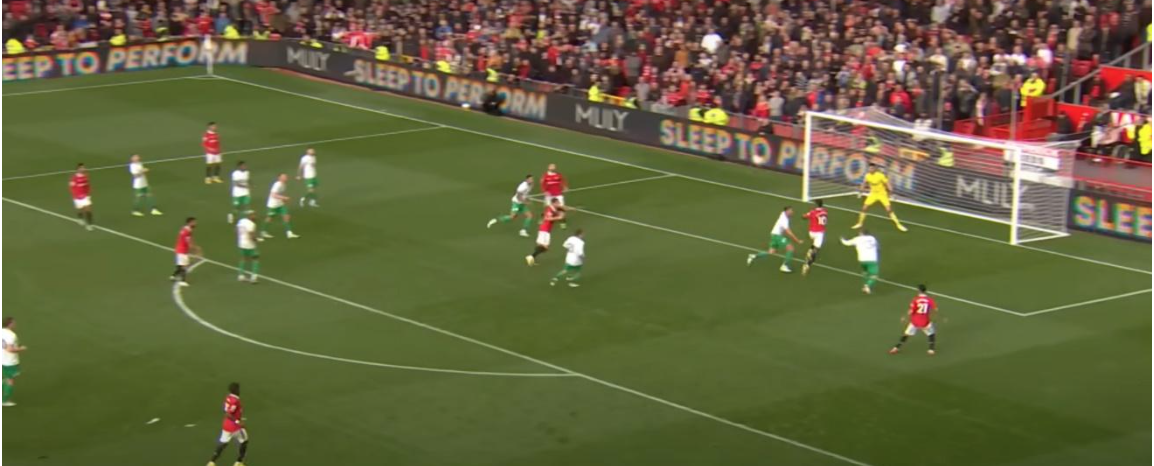 The sign of a good attacker is continuously getting into these positions. As even if they miss a few chances, they will eventually score some of them. Even though Rashford missed the sitter against Newcastle, his improved movement has led him to score multiple winners for United this season. Against West Ham, Christian Eriksen in the right half-space sees Rashford against Thilo Kehrer at the far post. The Dane swings it into the perfect area for Rashford to attack it.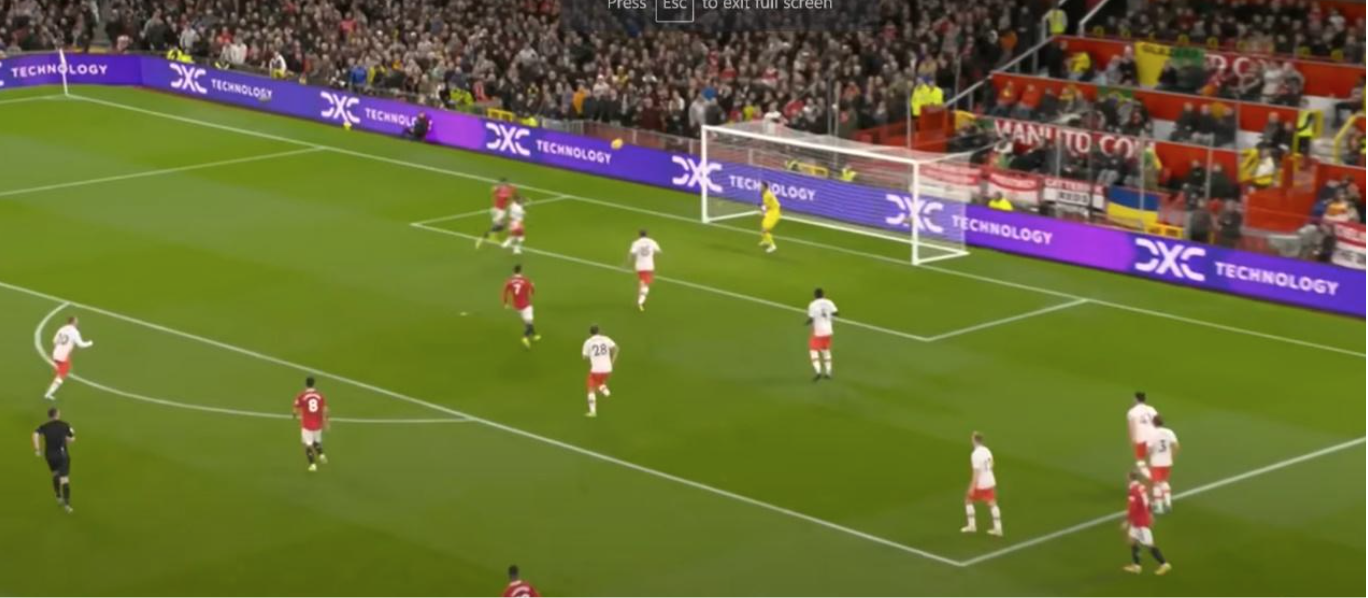 Although in the above picture, Kehrer had a few yards on Rashford, due to the delivery of the ball and Rashford coming in full steam, he towers over the German and leaves Lukasz Fabianski no chance.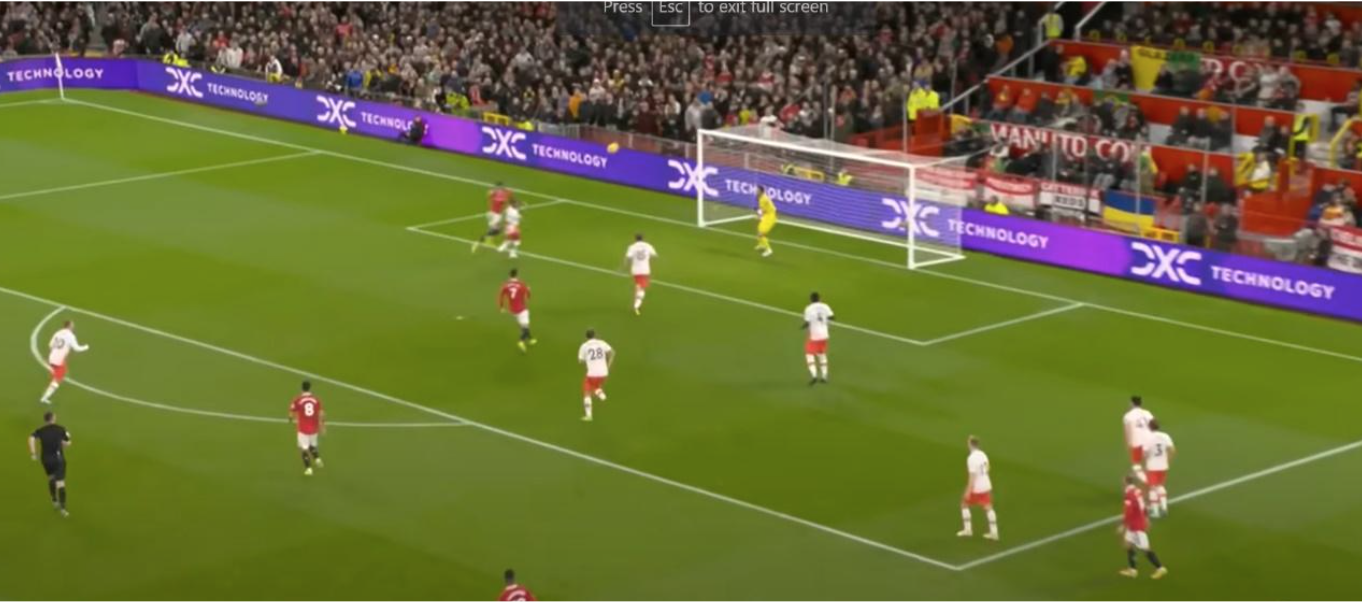 Being at Old Trafford and behind this goal when Rashford scored this was crazy as the power he generated behind the header was unreal. This shows how aerially, he is becoming more of a threat. This makes him more of a threat against deep blocks and helps puts the bed the accusations that he is only dangerous against high lines. Another tool added to the toolbox.
Ten Hag's system has allowed Rashford to receive the ball closer to the box and in more dangerous positions. He is not dropping deep and swinging crossfield balls across the pitch like a wayward golfer. He has simplified his game. In doing so, he has become infinitely more dangerous. Since the World Cup, any time he picks the ball up on the left wing, it seems like something is going to happen. Whether it be a mazy dribble or a ferocious shot, anticipation rises through the roof whenever United's number 10 is on the ball.
A typical Anime cliché you see is when the protagonist realises his potential. They start taking slow breaths before acting and time seems to slow down, as everything around them becomes clearer. This season, this is how Rashford feels every time he gets into a goal-scoring position. Everything slows down around him as he paints a picture of where to slot the ball and draw his next goal. An example of this is his goal against Wolverhampton Wanderers, where he came off the bench to score the winner.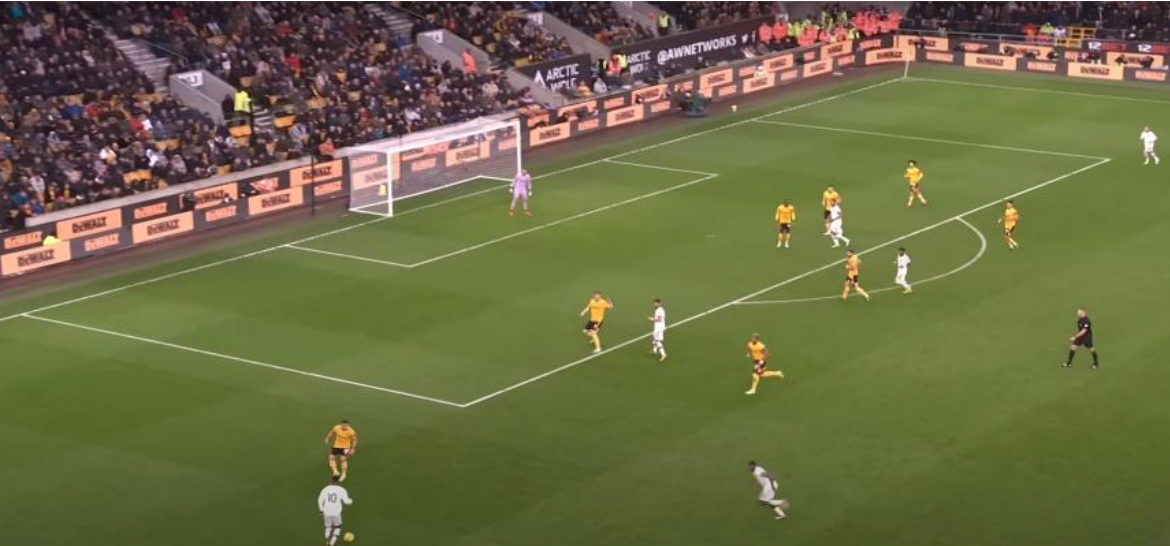 He gets the ball on the touchline and immediately starts driving at the fullback.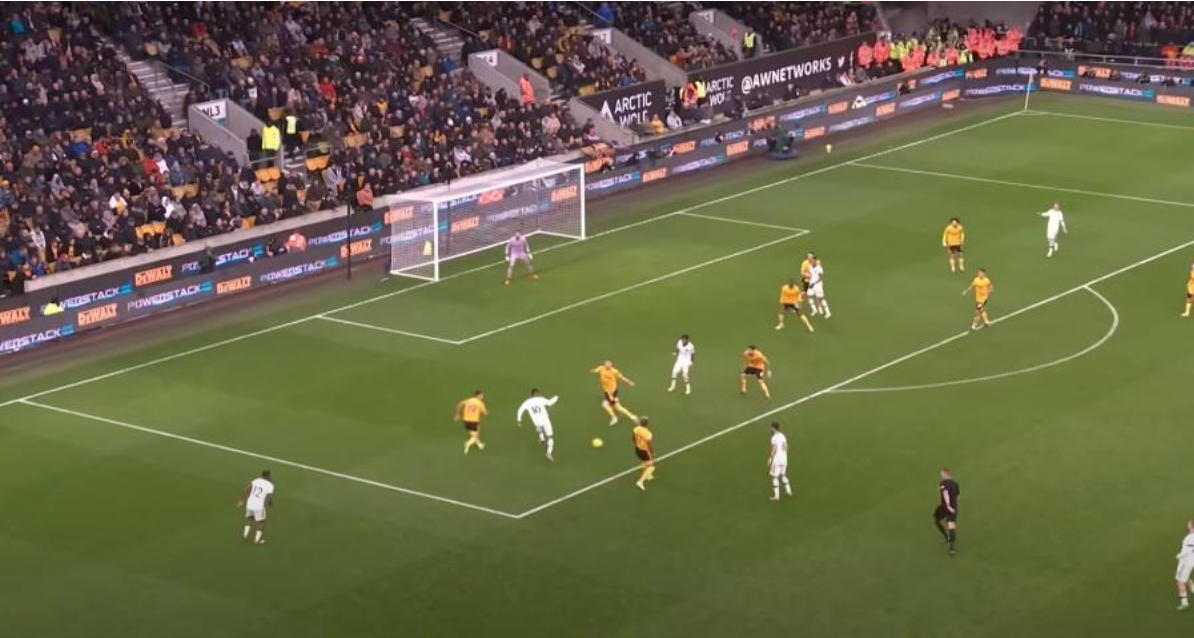 In driving with the ball, he drags a player towards him which leaves Bruno Fernandes open for a give-and-go. Something which the previously tunnel-visioned Rashford would not have done.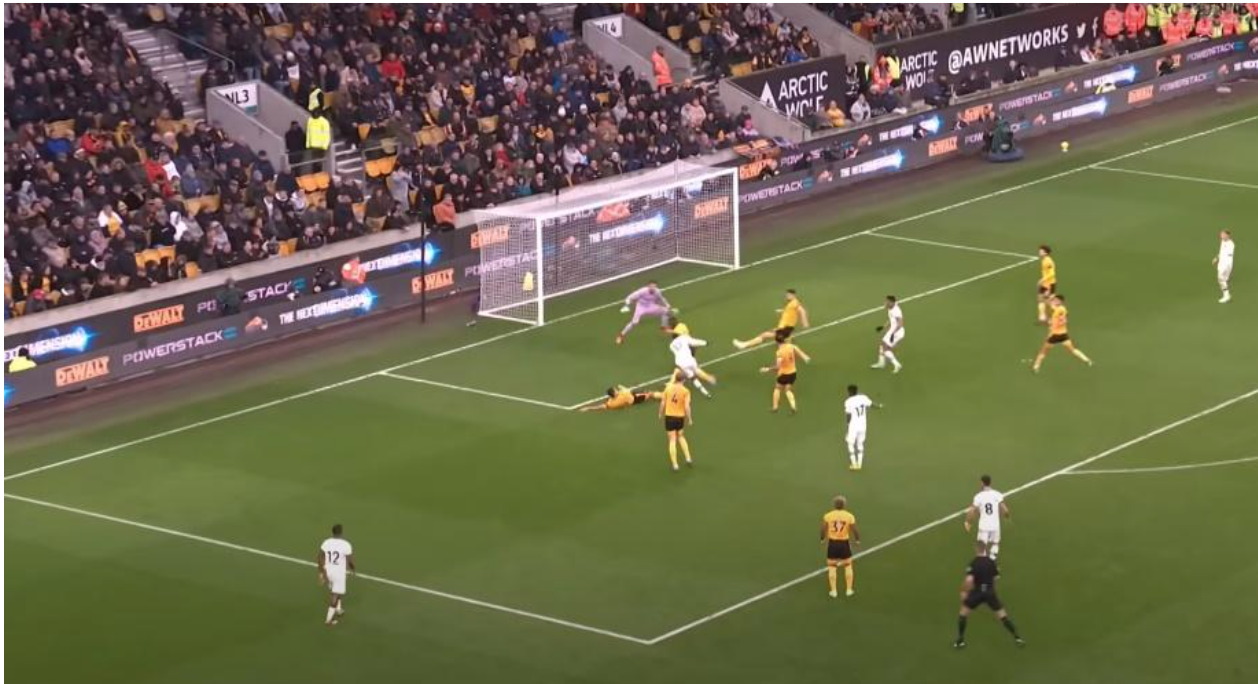 He then proceeds to muscle off a defender, sit the following defender down and stroke it past Sa in goal. He takes an extra touch to steady himself, over taking a shot with a bobbly ball. That "slow breath". This is the patience he has learnt since Ten Hag stepped into the role. Power, pace, and lethality. Rashford showed all 3 against Wolves and all season.
Pre-World Cup we saw glimpses of this form, but it wasn't quite working. He seemed to be rushing shots, like against Tottenham where he could've scored a hat-trick. But since the World Cup, it seems that everything has finally clicked. Scoring nine goals in a row at Old Trafford, equalling a record which stood since 1959. He has 19 goals this season in just 32 appearances and looks set to smash his previous goal tally of 22. But it isn't just the goal tally where he has improved.
His Strengths
Every time he picks up the ball, there seems to be an air of inevitability around him. That he will make something happen with those wondrous feet of his. Yes, I'm including his left foot, as he's discovered going down the line does work.
Dare I say it, his "aura" seems akin to Kylian Mbappe since the World Cup. I know that is a stretch, and in no way am I saying he is as good as the Frenchman (who in my opinion is the best in the world). Yet, the expectation around them, the dazzling feet, and the ability to strike as quick as lightning, catching goalkeepers unawares are startlingly similar. However, there is one aspect of their games that Rashford has the upper hand. That is ball striking. 
Raheem Sterling stated if he had Rashford's shot, he wouldn't pass the ball at all. Declan Rice voiced he was in awe of how the winger leathers the ball. This has been an aspect of his game that has been prevalent from the start of his career, but really took off when he started hitting shots with his instep. Beforehand he seemed too eager to shoot with this technique, making simple finishes complicated. Now, he is learning to pick and choose when to use this technique and now uses it more effectively. Like his latest rocket against Arsenal showed.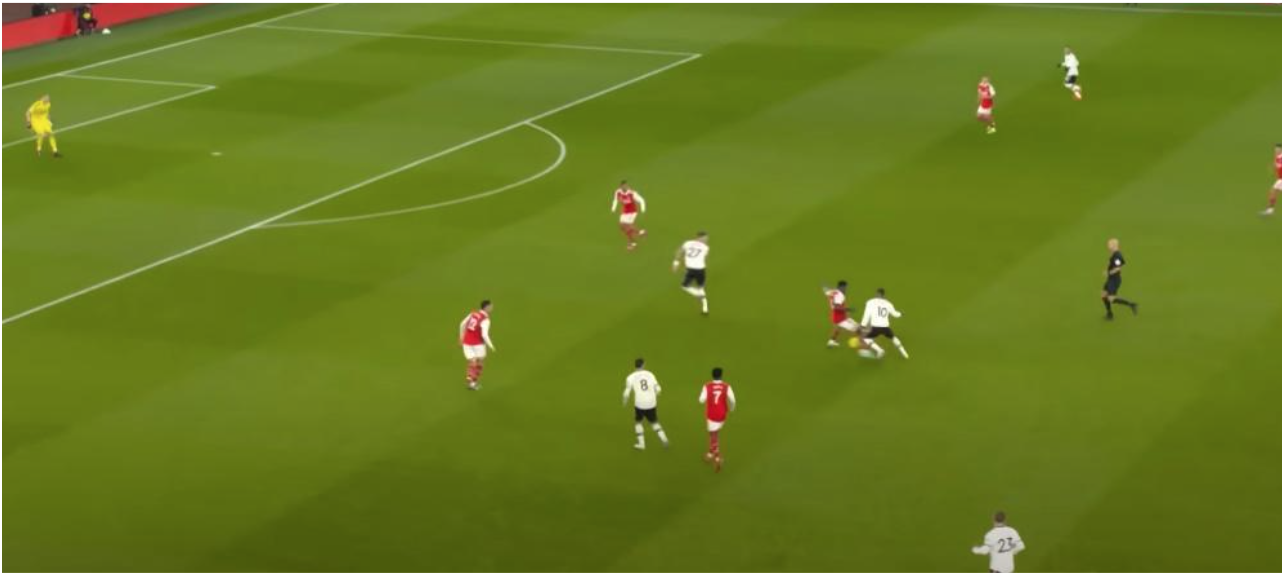 After receiving the ball from Bruno in midfield, he skips past Thomas Partey with a brilliant second touch. With his chest towards the target, leaning forward with his shoulders facing the goal and abdominals tensed, he sends a rocket with his instep, arrowing into the bottom corner, leaving Aaron Ramsdale hopeless.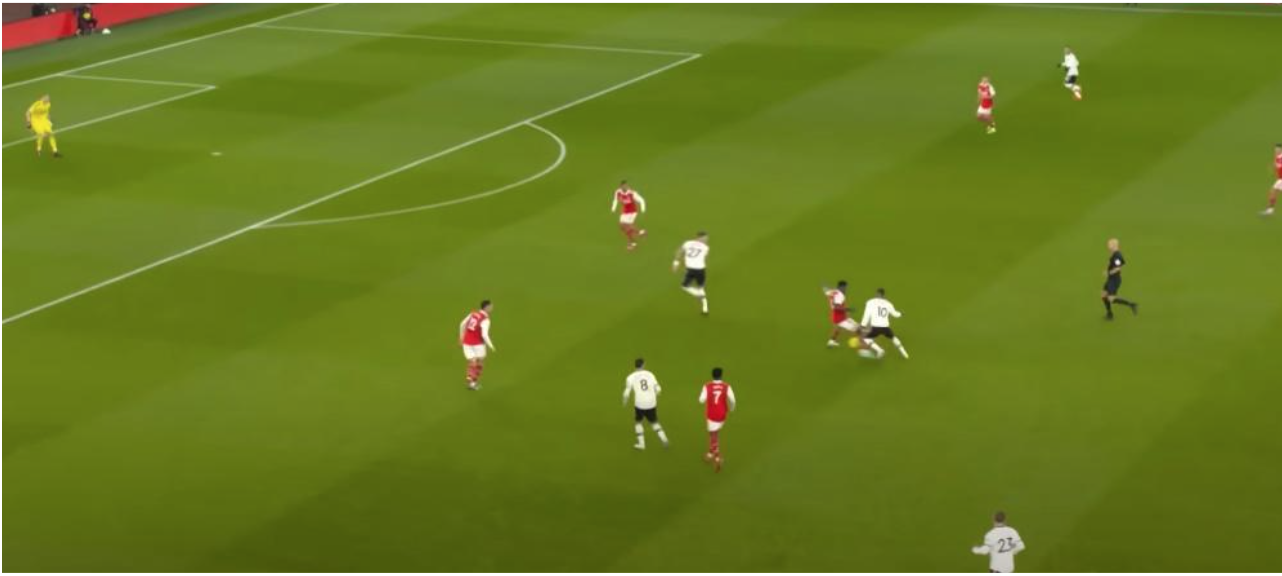 The Future
A threat outside and inside the box. Against deep blocks or high lines. No defence, no matter how tightly guarded, can hope to stop the one-man wrecking crew that is Rashford right now. He has shown that football development is not linear like how a lot of people think. Sometimes, it takes turning into a few dead ends before reaching your destination. 
Not only has Rashford developed other sides to his game, but he has now maxed out all the attributes which made him such a prodigious talent. This is the Marcus Rashford who was promised all those years ago. The key question is can he carry on this form not only until the end of the season, but over the next few seasons and furthermore?
Doing so will push him not only into the conversation amongst the best in the league, but also in the world. He has scored 112 goals for Manchester United. If he carries this on and spends the rest of his career at United, Wayne Rooney's record of 253 goals could be in danger.  These are the goals he should be setting himself as he has looked like the best player in the league since the World Cup. He must take on the mantle and prove that he belongs in that conversation.
Like the Old Trafford faithful sing, he is one of them. Now the question is, can he be among the greatest to don the famous shirt? Only one man can answer that. One slow breath at a time. 
"Rashford is red, Rashford is red, From Wythenshawe and loves to fight, He's born to play, in red and white, so listen close, it must be said, Like Manchester, Rashford is red…"
By: Abu Yasin / @Abuy2j
Featured Image: @GabFoligno / Alex Livesey / Getty Images