Mason Mount: How Does the Englishman Fit Into Manchester United's Set-Up?
Mason Mount was a key player and a mainstay in Chelsea over the last three years, even playing a massive role in their 2nd Champions League, but contract issues mixed in with a slight stagnation means that Mount is available for transfer and is a great opportunity for 99% of clubs in the world. As of now, it looks likely that Mount will become a Manchester United player which poses the key question: how will Mount fit into Erik ten Hag's system and what exactly will he provide to Manchester United? 
The 24-year-old English international is a tactical dream for all managers due to his versatility alongside his on and off-ball intensity which allows for the team to play in a variety of ways. Mount has played on the left and right flank for Chelsea, where Thomas Tuchel used him as an inverted winger to great success at times.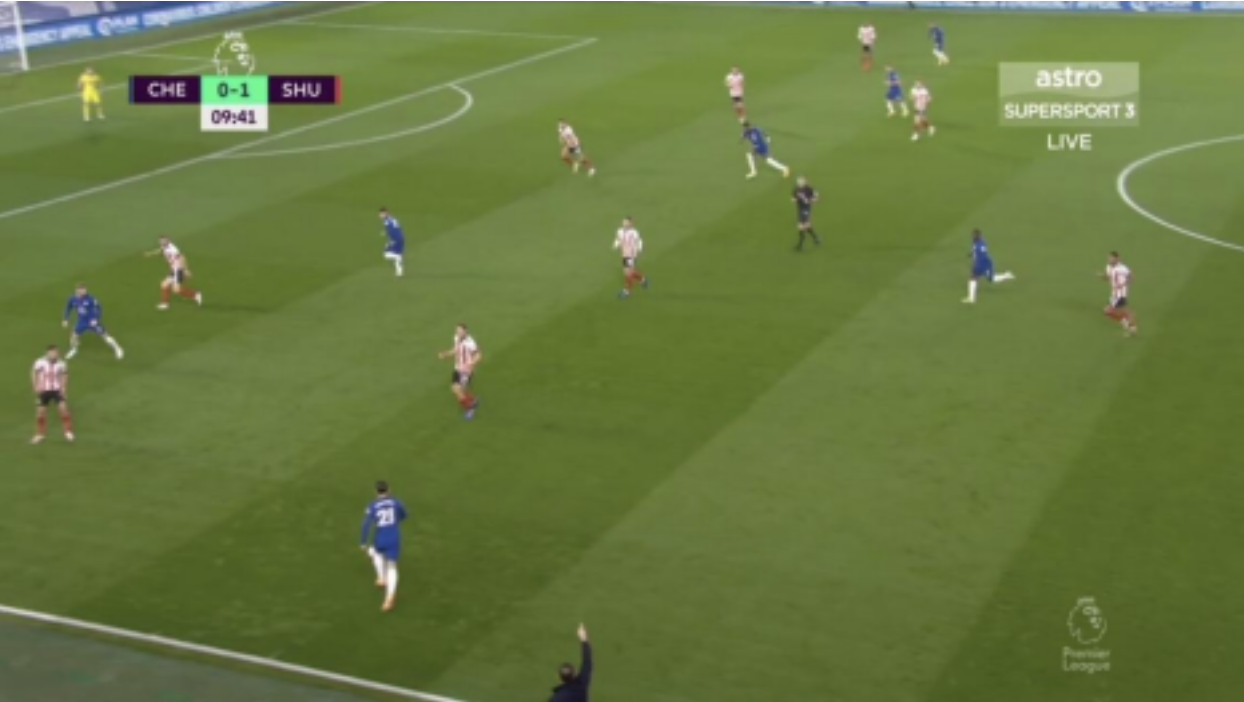 Despite this, the image above expresses where I believe Mount is best suited to be played as an advanced 8, where he is one of the best in the world on the half-turn. This position limits his duties in the first phase and allows him to be more of a 'runner' between the full-back and centre-back, which is exemplified by this clip. 
This video above shows Mount exploiting the space left by the centre-back to make a run in behind the space which then creates a chance for Raheem Sterling. This fits in perfectly at Manchester United with Luke Shaw having the technical ability to continuously play these accurate chipped balls behind the fullback's head. 
This could also help bring out the best of others around him, such as Jadon Sancho, who becomes much more effective when he has runners around him who he can link up with and his ability to break a low block with his passing IQ could create success for United.
Despite this, Mount is more than just a 'runner' and his association with this label causes many people to severely underrate his ability on the ball. Mount is a very good second-phase player where he can become a +1 in midfield to help relieve the pressure of his team which is shown below.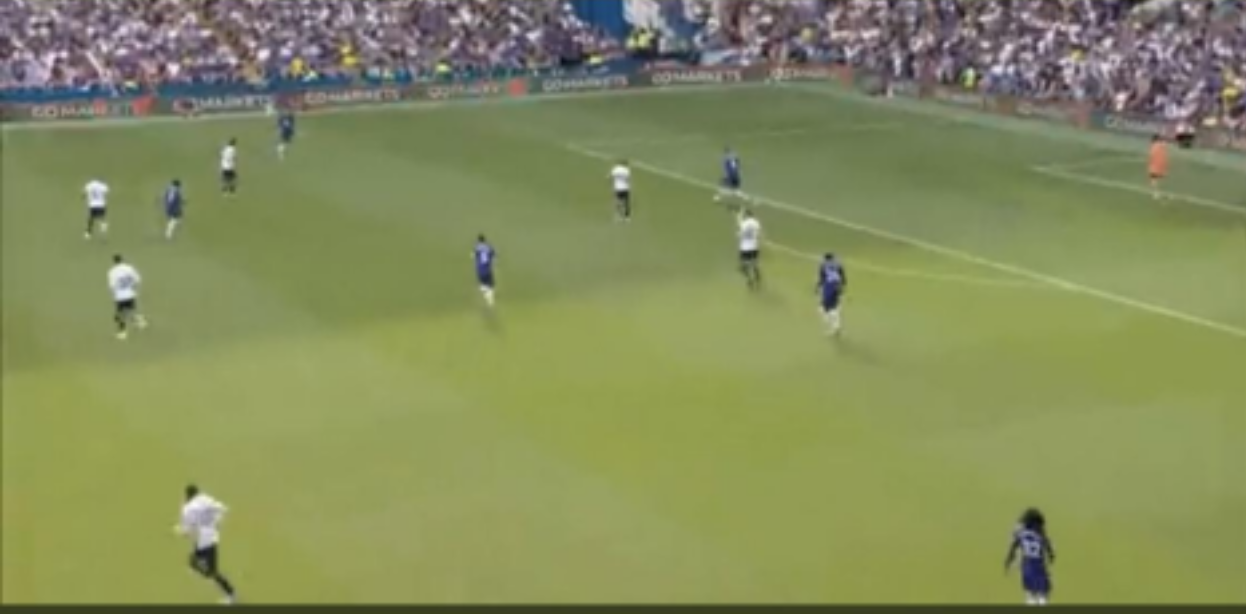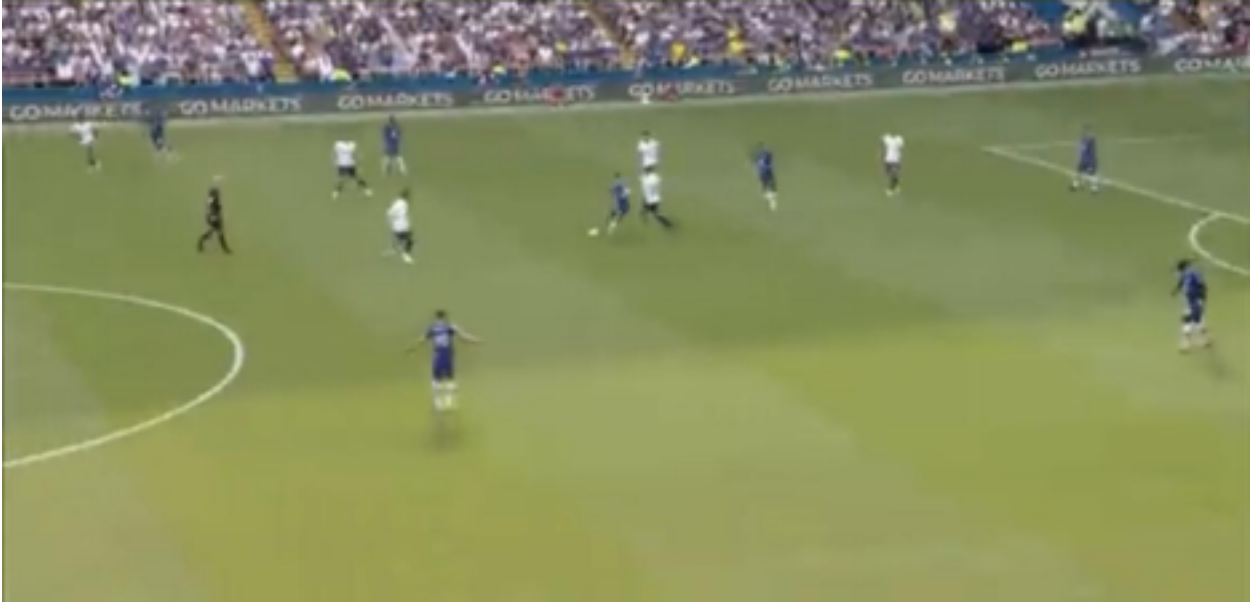 Here you can see that Spurs have set a trap for Chelsea to pass the ball into Jorginho / N'Golo Kante but Mount was able to identify this, which shows his high tactical awareness, and created a +1 which drags out a Spurs CB whilst also deciphering the Tottenham's press in 1 movement and therefore changes a tough situation for Chelsea into a potential attacking moment. The changing of the situation all depends on Mount and demonstrates his IQ level which can be of use to Erik ten Hag, especially as the left 8, where Mount could drop deeper than the right 8 and support Casemiro in the build-up, where he is notoriously weaker.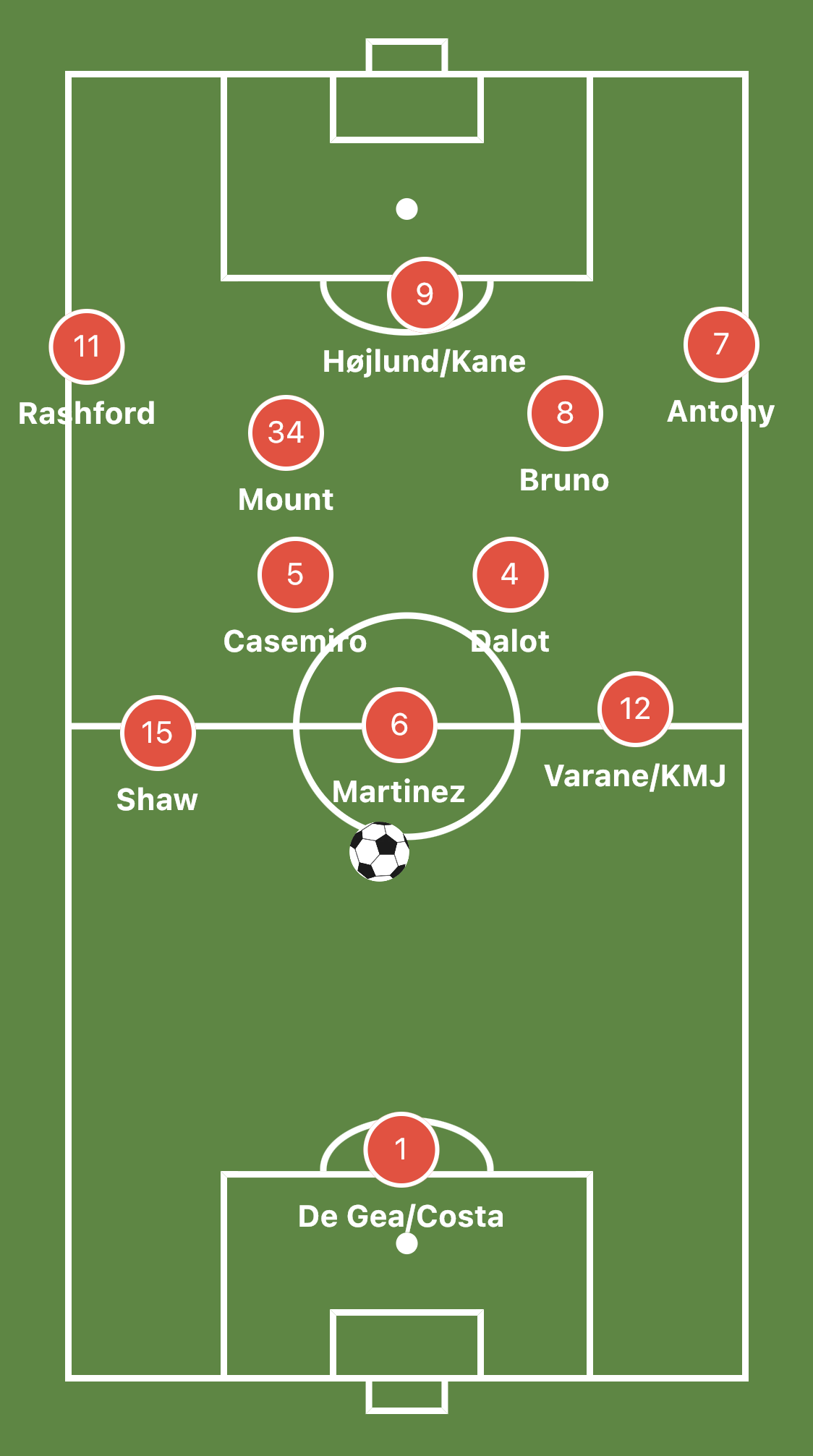 This is Manchester United's likely set-up for next season, which has already been experimented in parts this season, and sees Mount slot into the left 8 position which suits him the most in my opinion. This can be seen as similar to Granit Xhaka's role at Arsenal where Xhaka is responsible for making runs into the half space whilst also occupying the LCM role defensively.  Alongside this, Mount is excellent in receiving the ball between the lines and is very similar to their main summer target for the left 8 position last summer, Frenkie De Jong, as the 2 are similar in terms of how they can carry the ball forward whilst they both possess the off-ball intelligence to play LCM. 
The England international has had a tough 12 months on and off the pitch, but his quality is undeniable and if Ten Hag is able to get the proper pieces around Mount, (adequate 1st phase build-up to limit his responsibilities) Manchester United have the potential to unlock one of the Three Lions' brightest talents to spearhead their quest for glory. 
Mason Mount has developed at Chelsea's renowned Cobham academy, refined his talents during loan spells at Vitesse and Derby County, and emerged as a key player in a Chelsea team that won the Champions League, becoming the first player since Eden Hazard to win Chelsea's Player of the Season award on consecutive occasions. At 24, he looks set to depart London and make the move to Manchester United, a club that is in desperate need of a midfield rebuild.
By: Daha Jama / @DahaJama12
Featured Image: @GabFoligno / Shaun Botterill / Getty Images