Player Analysis: Benjamin Pavard
Benjamin Pavard began his career in 2002 at US Jeaumont at the age of 6. He did not stagnate there but continued to rise and gradually transformed into a seasoned player, and would go on to join Lille in April 2014 at the age of 14. Five years later, Pavard is now a defender at reigning European champions Bayern Munich, having joined from VfB Stuttgart on a 5-year contract in 2019 for £31.4 million.
Benjamin Pavard's Early Life
Pavard was born in Maubeuge, France, on March 28, 1996. He is French and identifies himself with Caucasian ethnicity. When he was six years, he started playing football with US Jeurmont in the youth category. He moved on to Lille's academy in 2005, where he would spend the next 10 years before making his Ligue 1 debut on January 31, 2015 in a 1-1 draw against Nantes. In two seasons for Lille, he made 21 appearances, before moving on to Stuttgart in 2016. 
Time at VfB Stuttgart 
2016 saw Pavard leave Lille for recently relegated VfB Stuttgart on a four-year contract, the German side paying €5 million for the 20-year-old's services. Through his help, his team was promoted to Bundesliga, with the young Frenchman receiving the first medal of his professional career.
Pavard played in various positions at Stuttgart, including right and center back, defensive midfield, right wing, but finally settled at center back. While in this position, Pavard started all 34 matches, exceeding 3,000 minutes of football and helping Stuttgart secure an impressive 7th place finish in the 2017/2018 season. His stunning progress saw him awarded with a 5-year contract in December 2018.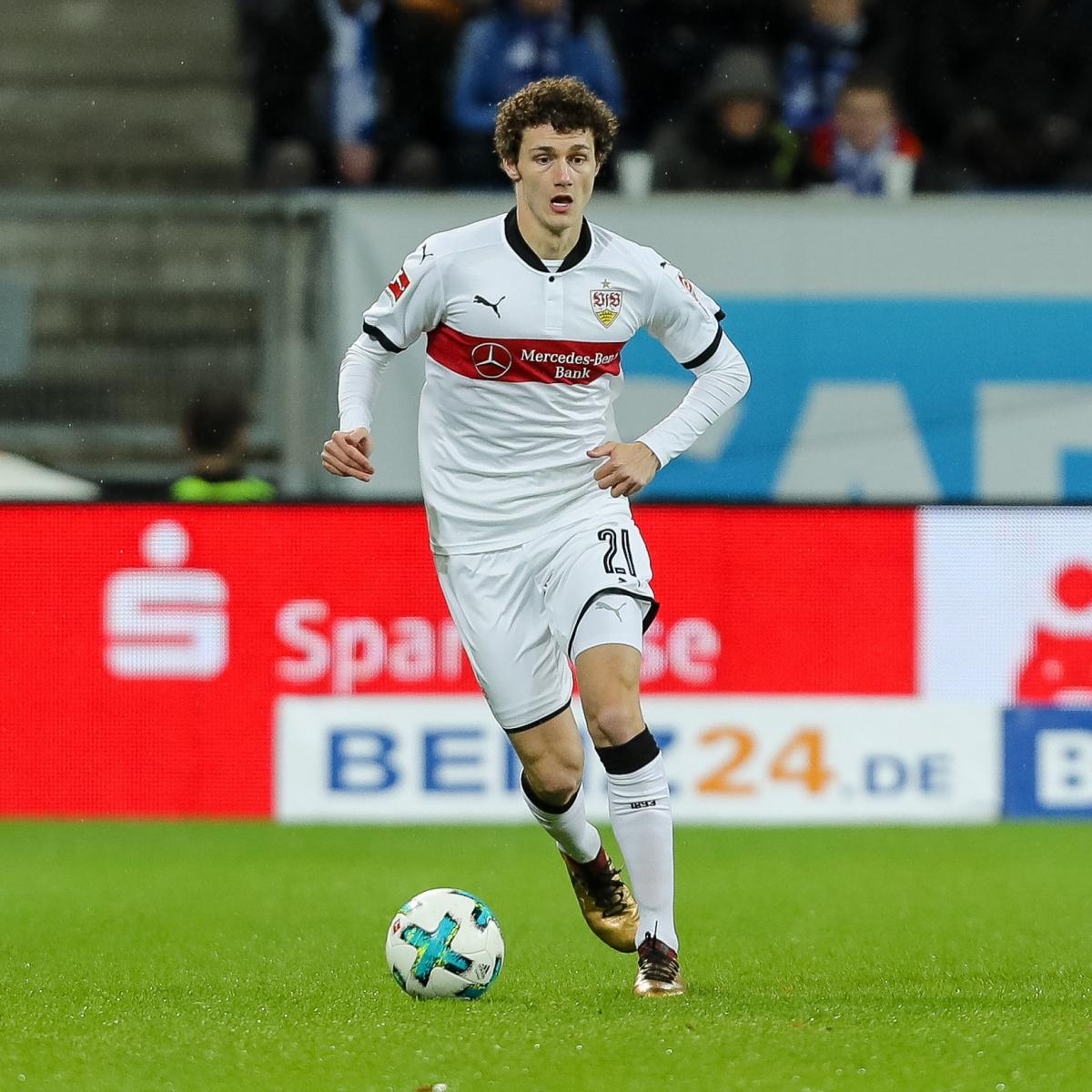 Photo: TF-Images/Getty Images
Midway through the 2018/19 season, Bayern Munich triggered Pavard's release clause, with the Frenchman remaining on loan at Stuttgart for the rest of the season. However, it wasn't enough to save Stuttgart from relegation, with Die Schwaben returning to the second tier after losing to Union Berlin on away goals in the relegation play-offs. Pavard left Stuttgart with 2 goals in 84 appearances and a whopping profit of €30 million.
Pavard's Performances with France
Having previously played for France's youth teams, Pavard made his senior team debut for Les Bleus on November 6, 2017, coming on as a substitute for Christophe Jallet in a 2-0 victory against Wales at the Stade de France. Pavard's performances clearly impressed manager Didier Deschamps, and six months later, he was called up to France's 23-man squad for the 2018 FIFA World Cup in Russia.
He made his World Cup debut in a 2-1 win against Australia on June 16, and he would go on to start in the right back position for the rest of the tournament. Playing on the right side of Deschamps's back four, he impressed with his positional awareness and stamina as France went on to win their second World Cup.
Pavard has only scored one goal in 29 appearances for France, and it was a goal for the ages. Trailing 2-1 in the Round of 16 against Argentina, he received a cross from Lucas Hernandez at the edge of the box and slammed a half-volley past Franco Armani and into the back of the net. His long-range kick earned him Goal of the Tournament.
He had to make certain adjustments, though, to acclimatize himself for the new team. Due to his French background, he even studied German to be comfortable in the new team. As a student, you also need to learn new languages and use appropriate tools that include language learning apps or Plagiatsprufung by EduBirdie for your academic needs. Studying and learning by learning a new language makes the entire process a fruitful experience. You can check other useful services offered by EduBirdie for native and international students. 
Pavard's Experience with Bayern Munich
Pavard officially joined Bayern Munich in the summer of 2019, replacing the departing veteran Rafinha, who joined Flamengo on a free transfer after an 8-year spell in Bavaria. He made his competitive debut on August 3 in a 2-0 defeat against Borussia Dortmund in the DFL-Supercup, coming on as a substitute for Thiago Alcântara in the 80th minute.
Four weeks later, he scored his first ever goal for Bayern to level the scoreline in a 6-1 victory against Mainz. Pavard quickly became a starter at Bayern Munich, as the Bavarians won their first treble since 2013.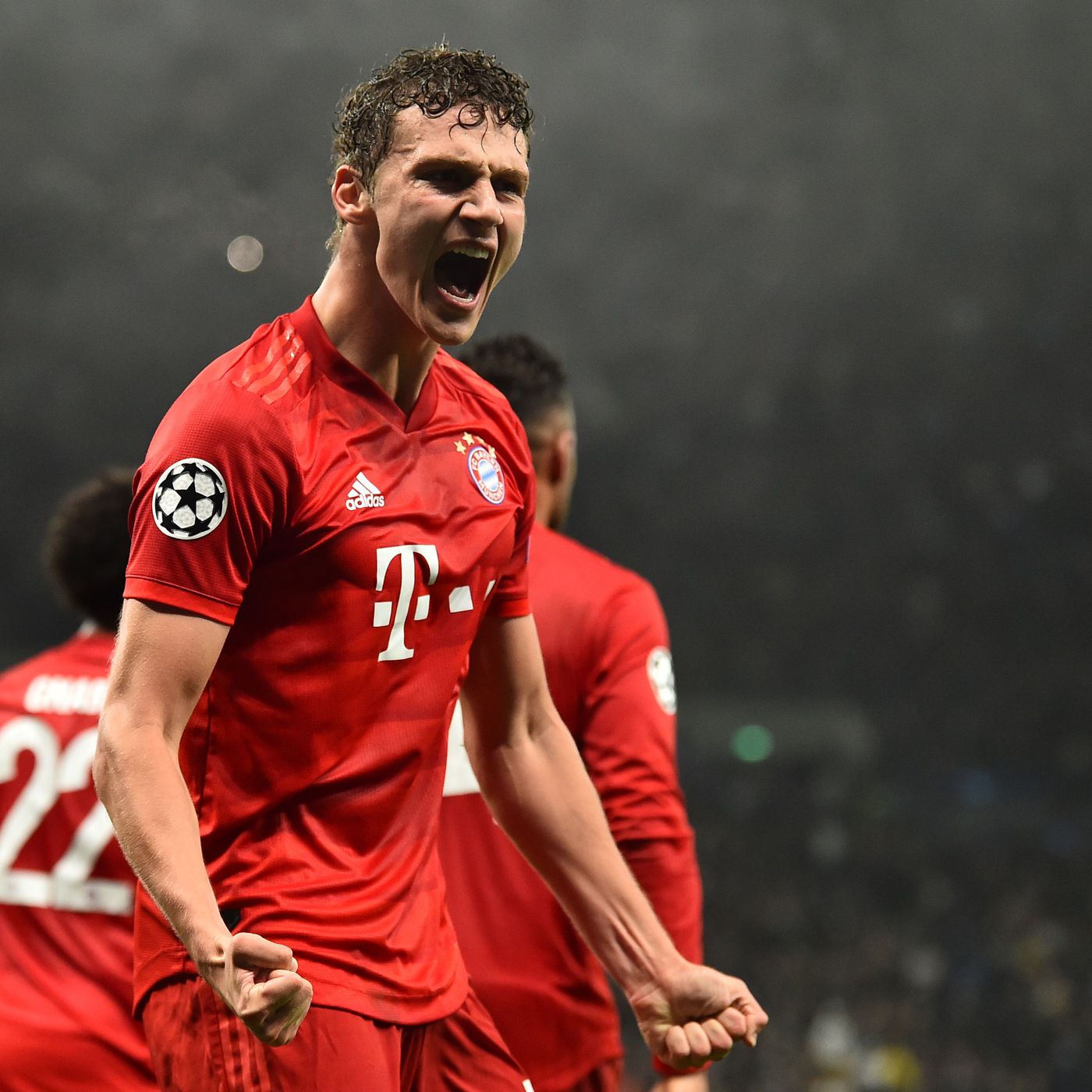 Photo by GLYN KIRK/IKIMAGES/AFP via Getty Images
While in Germany, this French national enrolled in a German language class so that he could feel 'at home' in his newly found team. Since joining Bayern, Pavard has scored five goals in 36 appearances, proof that his star has continued to shine bright. 
The Future for Benjamin Pavard
While Pavard has played at center back from time to time, he has become a mainstay at right back for both Bayern Munich and France. He registered 2 goals and 3 assists in 23 appearances in the 2019/20 Bundesliga season, and he'll be looking to improve his tally under Hans-Dieter Flick this season.
At 24 years of age, the future is bright for Pavard, and it seems a foregone conclusion that he'll keep his place in the starting line-up for both club and country this season.
By: Judy Nelson
Featured Image: @GabFoligno / Alexander Hassenstein / Getty Images