Player Analysis: Dara O'Shea
Dara O'Shea is no doubt one of the most underrated young players in the Championship. The 22 year-old primarily plies his trade at the heart of the defence for West Brom and the Republic of Ireland, though has shown his quality across a back-three, and in both full-back positions. Here, BTL takes a look at where O'Shea has come from, how he has developed into one of the most exciting young defenders in the football league and what could be in store for the defender down the line. 
Dara O'Shea's Progression at Exeter City 
O'Shea signed for the Baggies in 2015 from St. Kevins Boys in Ireland. His first few years at the club saw him in and out of the U18 and U23 teams, which was followed by an impressive loan spell at non-league side Hereford. This stint ultimately earned him a second loan move, this time at League Two outfit Exeter City. 
The defender found his feet rapidly at this level, staking a claim in an experienced League Two side at just 19 years old, having made 27 appearances. He played predominantly in his preferred position – central defence – but also showed his versatility with several games at right-back, a trait that would come in handy later down the line. 
Congratulations to Dara O'Shea on being awarded Exeter City's Player of the Month 🏆 pic.twitter.com/ZkGQUKCg3E

— Templeogue College (@TempleogueCSSp) March 4, 2019
Exeter boss, Matt Taylor, has this to say of the Irishman: "He could go all the way…if you're 19 years old and playing regularly at centre-half or centre midfield in League Two, you've got a chance of making it all the way in the game."
Despite such a promising start to his professional career, Albion fans would have been forgiven for being unaware of the Irishman's presence come the start of the 2019/20 season. His talent had clearly not gone unnoticed within the game, though, with Celtic reportedly interested in O'Shea after his Exeter spell earned him a call-up to the Ireland U19s. 
Breakthrough Season at The Hawthorns
More pivotally, however, former West Brom manager Slaven Bilic clearly recognised O'Shea's talent, too; during the summer transfer window, Albion mooted the possibility of signing another right-back in addition to Darnell Furlong, and another central defender in addition to Semi Ajayi. 
Bilic trusted his youth, though; in Nathan Ferguson and Dara O'Shea, Bilic saw two players who were ready to make the step-up to the Championship level. Not only that, but in a side that were expected to be pushing for promotion for the entire campaign.  O'Shea had to wait, though – as Ferguson wrestled Furlong for the starting right-back position, O'Shea remained confined to the youth team, cup games and the occasional bench appearance during the league campaign. 
But after a mid-season injury to Ferguson ruled him out for the remainder of the campaign, O'Shea was given his chance. This chance was given to him at right-back, and despite his preference as a central defender, he took it with both hands. From his introduction in January, O'Shea made 17 appearances [16 starts], helping guide the team to eight clean sheets in the process. He also got himself into the Championship 'Team of the Week' twice. 
O'Shea averaged 1.7 interceptions per game, as well as 1.8 tackles – this is impressive considering how attacking Albion were under Slaven Bilic. Furlong, the right-back counterpart of O'Shea, who had already racked up over 70 Championship appearances by this point, averaged 0.8 and 1 per game, respectively. He also demonstrated what a menace he was in both boxes too, scoring three goals all using his head.  
Slaven Bilic praised Dara O'Shea following his league debut for West Brom! 🇮🇪👇

"Dara is one of the reasons why when I came to the club we didn't sign another defender.

"I didn't want to – why? Because of Dara. I believe in him. Based on today, he's a player. I love Dara." pic.twitter.com/0mVnbvlR0m

— Pundit Arena (@PunditArena) December 24, 2019
Had O'Shea been brought into the side to cover for an injury in central defence, and performed to a similar level, that would have been impressive enough in its own right – to reach the level he did out of position not only demonstrates O'Shea's quality but his versatility. 
Premier League Debut
Despite impressing at right-back in the Championship, O'Shea could not apply his versatility at the highest level of English football. The Irishman made 28 appearances during the Baggies' latest stint in the Premier League, primarily in central defence, though did return to full-back on certain occasions. Ultimately, O'Shea was the victim of poor man-management by both Bilic and his successor Sam Allardyce. 
Being placed across back three's, four's and five's in his first season at the highest level of English football not only removed any sort of consistency in O'Shea's game but also knocked his confidence as he frequently bore the brunt of poor tactical decisions. 
On two separate occasions, Allardyce thought he would give three at the back a try; when this clearly was not working after 30 minutes, O'Shea was subbed off to facilitate a change in formation. When O'Shea was subbed off during the final game of the season against Leeds United, his frustration boiled over, the only time he has shown any hint of negativity on the pitch. 
His time in the Premier League was not all bad, however; indeed, some of Albion's best performances came with O'Shea in the heart of defence alongside Kyle Bartley, and protected by Okay Yokuslu. In particular, West Brom's 3-0 victory against Southampton saw O'Shea placed on the left of defence, where O'Shea made four interceptions, managed two clearances and won 2/3 ground duels. 
It is almost a certainty that O'Shea will be given his time again in the Premier League given the 'yo-yo' nature of West Brom as a club. In a better system, with a better manager and more consistency, O'Shea will surely take his chance. After an overview of his development, BTL now takes a closer look at O'Shea's game, assessing his strengths and weaknesses.  
Strengths 
Reliability 
Enough has been made of O'Shea's versatility; another thing that must be noted is his reliability, as well as his temperament. Despite making 74 club appearances and a further eight at the international level, the defender has never been sent off and has never looked like it either.
#PFSA's best Championship 11 of the 1st week via @Comparisonator Machine Learning Index. Data is based on per 90 minutes.

Best coach: Michael O'Neill

Best player: Dara O'Shea#comparisonator #pfsa #football pic.twitter.com/nevGSo8NDx

— The PFSA – Football Scouting Experts (@ThePFSA) August 14, 2021
He is also yet to be ruled out of a game through injury. In a long and gruelling Championship campaign lasting 46 games, and potentially even more, this is a seriously underrated quality to possess. 
Positional Play
Another thing that is impressive is O'Shea's positional play, which allows him to frequently make tackles and interceptions throughout the game. It has already been noted how O'Shea averaged more interceptions and tackles per game than some of his Championship counterparts – this was no different at Premier League level. 
Despite far too many defensive horror shows by West Brom last season, O'Shea still averaged 1.6 interceptions and tackles per game. By comparison, Ben Mee [Burnley], a Premier League centre-back playing in a side battling relegation, averaged 1.4 and 1.1. respectively, while Lewis Dunk [Brighton] averaged 1.0 and 0.9. 
While the quality of Albion was undoubtedly worse than Burnley and Brighton last season, forcing O'Shea to make more tackles and interceptions, his stats are impressive nonetheless and shows the valiant nature of his effort throughout his debut Premier League season.  
Goal Threat
Something that is perhaps lacking more so in the modern game is the goal-scoring centre-back. Though O'Shea failed to score once in the Premier League season, he notched three goals in 17 appearances in the 2019/20 Championship season. He has started this Championship season how he finished the last, clearly, scoring Albion's opening goal of the campaign away at Bournemouth last weekend.
Indeed, O'Shea's ability to get in-between his markers, rise above them and nod home would make you think he started his career as a centre-forward.  This will be no doubt be crucial moving forward as Valerien Ismael attempts to make use of set-pieces in his intense 3-4-3 high-press, high-intensity attacking style of play.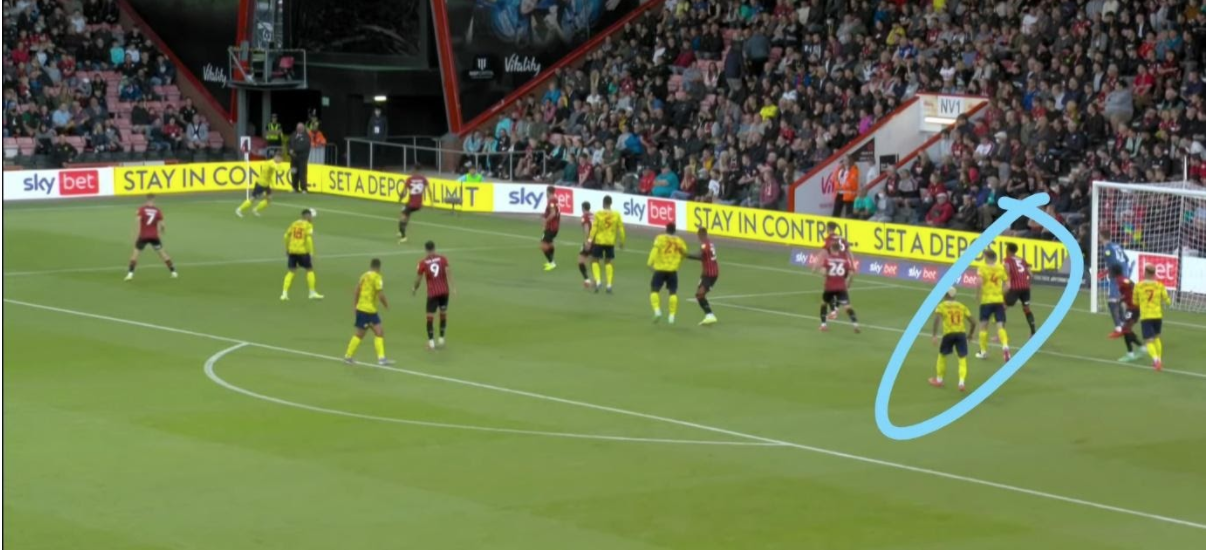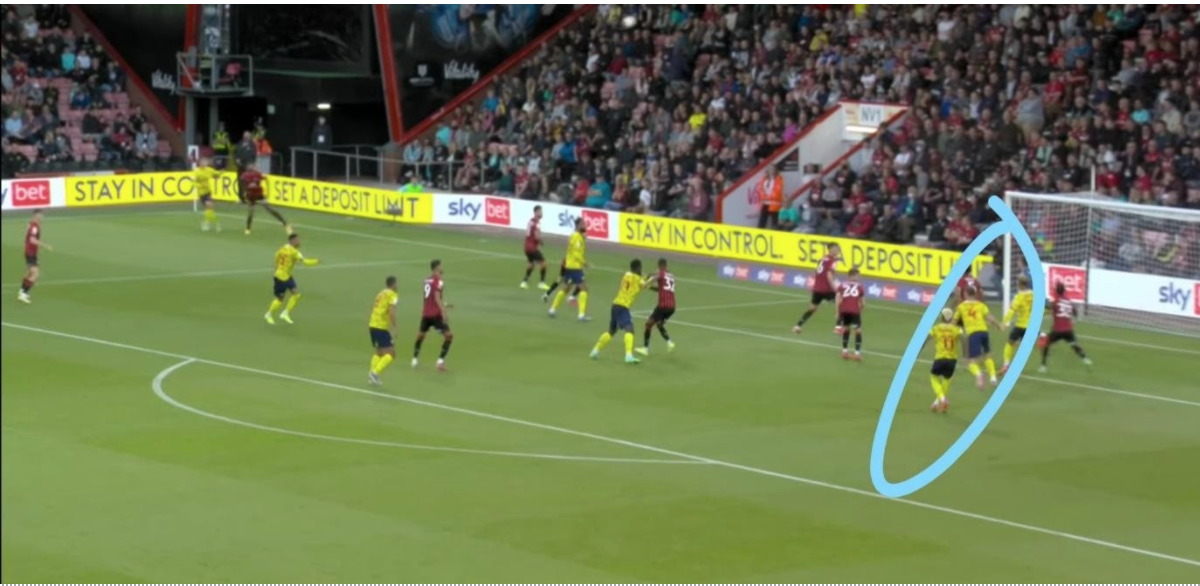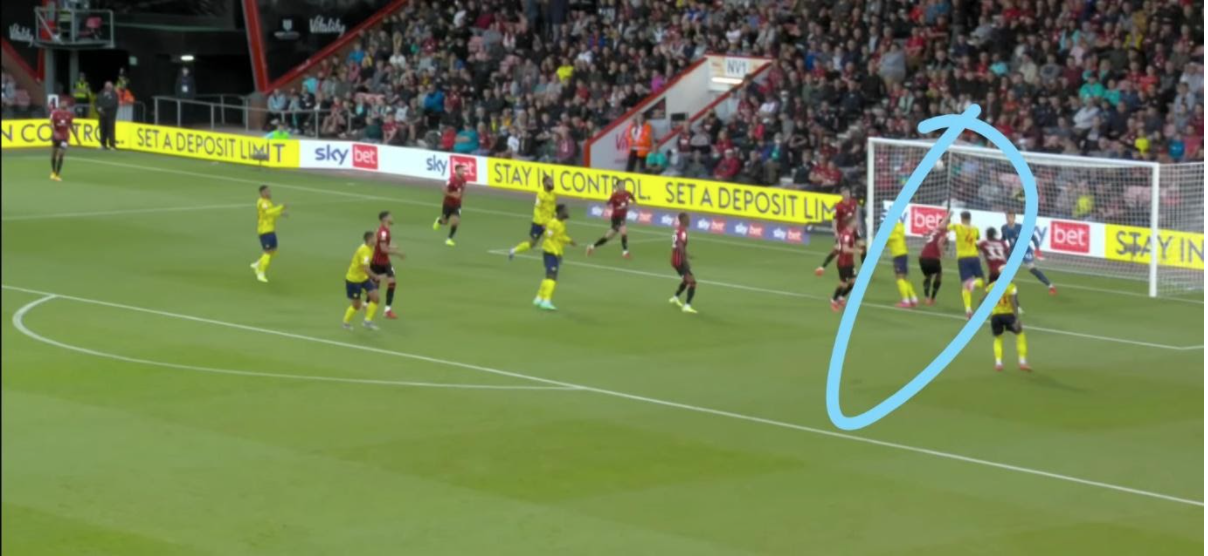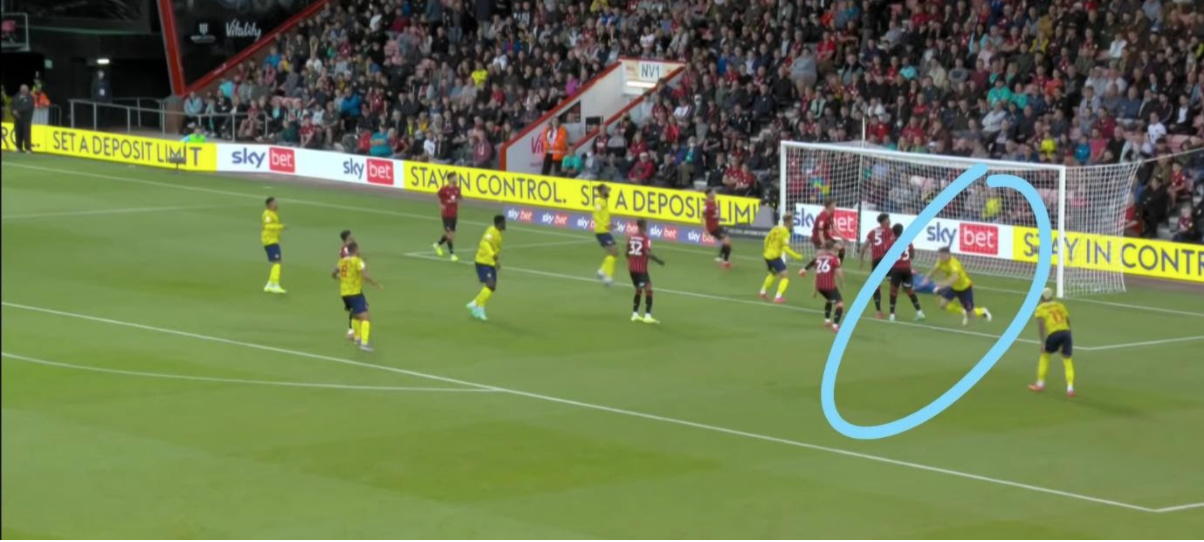 Weaknesses
Physicality 
Despite O'Shea's goal threat, he sometimes lacks the physicality and stature that is needed to succeed in central defence, especially in the Premier League. Despite standing tall at 6"2, he can often appear small when engaging in aerial duels. 
He can also be guilty of being weak in physical battles and will no doubt need to improve his physicality as he progresses through his career. A goal conceded to arch-rivals Wolverhampton Wanderers springs to mind, where he was easily wrestled off the ball by inexperienced centre-forward Fabio Silva.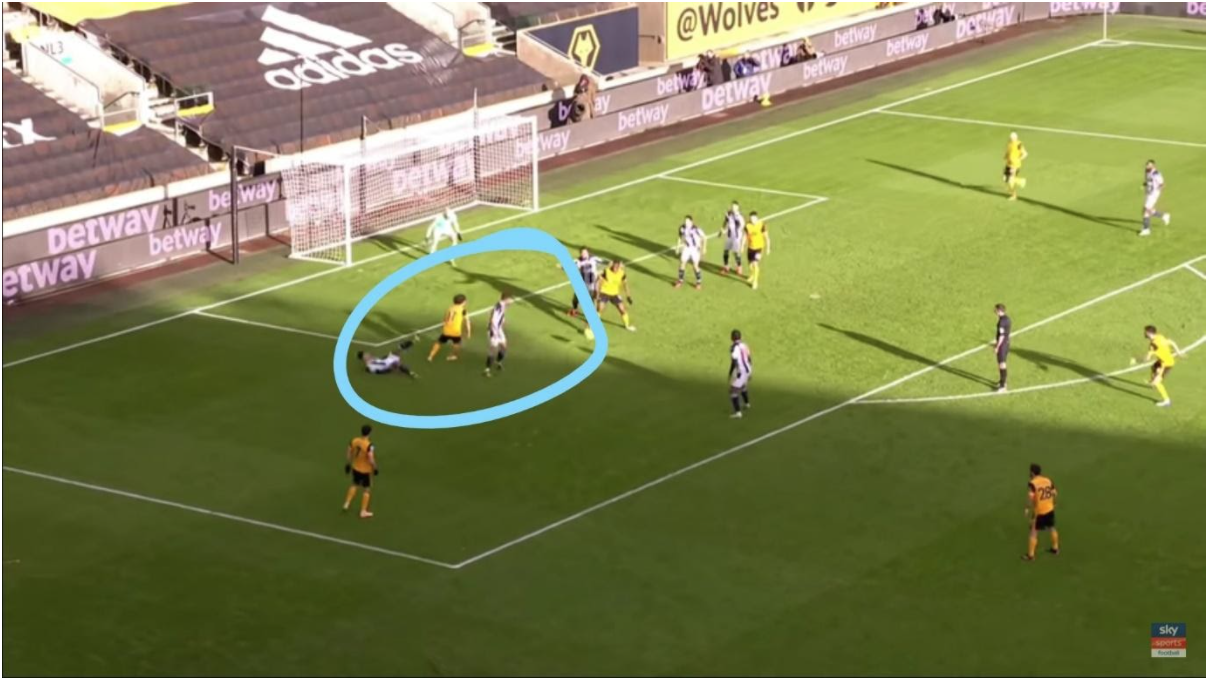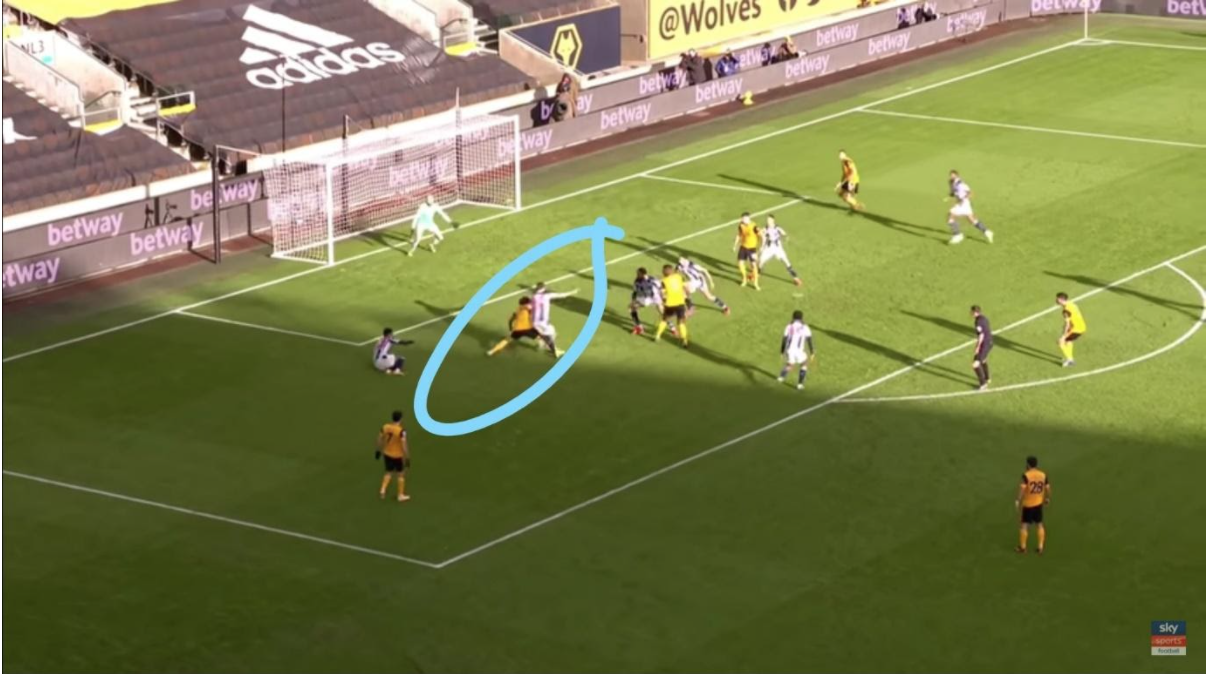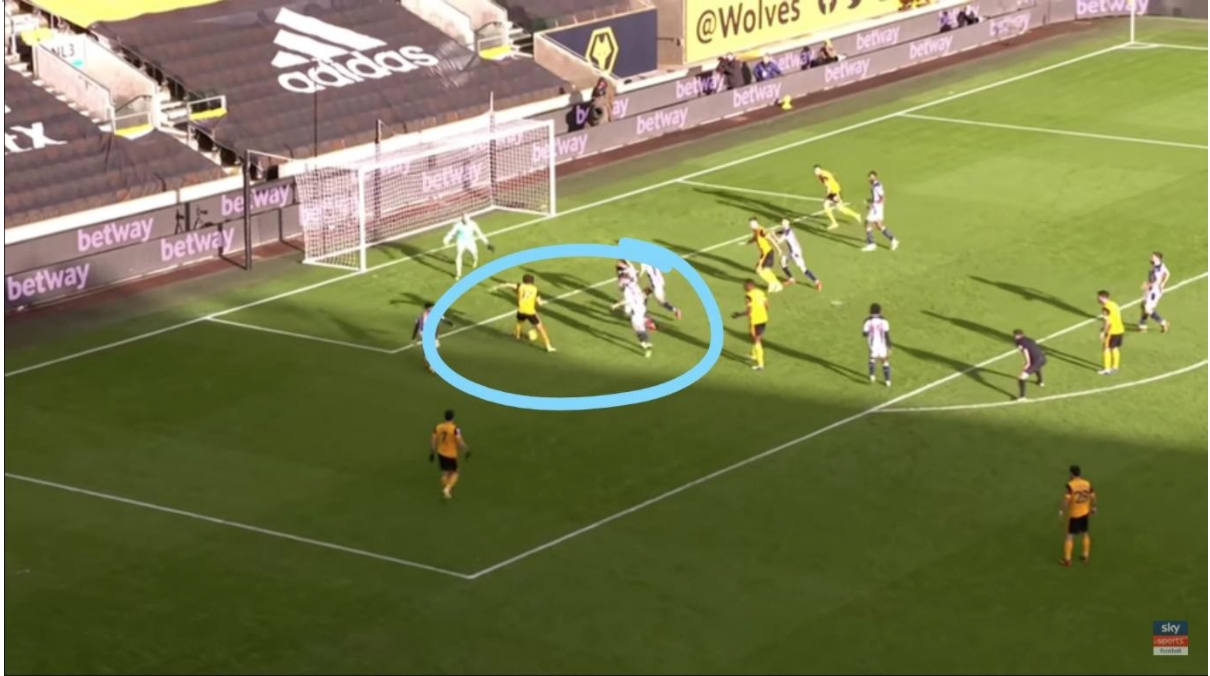 Physical negatives such as these, though, can not only be accounted for by developing in-game intelligence and positioning, which O'Shea possesses, but by work in the gym; building muscle and increasing strength. 
The Future 
O'Shea has started this season well already. In Albion's curtain-raiser against Scott Parker's Bournemouth, he put in a performance to remember:
One goal scored

15 ground duels won

10 aerial battles won

Five clearances

Eight recoveries 
A truly gargantuan performance from Dara O'Shea. 
Seemingly, he is the ideal candidate for Valerien Ismael's 3-4-3; he is young, energetic and athletic. His positional awareness allows him to press when needed and drop back to cover. In West Brom's last game against Luton Town, O'Shea made a goal-line clearance after a mix-up between Kyle Bartley and Sam Johnstone.  He can also play anywhere across the three and will likely endure the entirety of a long Championship season. 
Predicted Potential 
Highest ceiling: If Dara O'Shea continues on the trajectory he is currently on, he would not look out of place playing for a club like West Ham or Leeds; that is, a solid Premier League side making the top-ten, and pushing for Europe. There is also a somewhat realistic scenario which sees West Bromwich Albion establish itself as a Premier League side once again, with Dara O'Shea remaining at the heart of its defence for many years to come. 
Lowest ceiling: O'Shea becomes a centre-back stuck between the Premier League and the Championship, akin to teammate Kyle Bartley. This would likely be as a result of the club where he plies his trade, rather than his talent. 
By: Kieran Kelly / @kellyjourno
Featured Image: Quality Sport Images – Getty Images