Player Analysis: Harvey Elliott
Harvey Elliott has earned rave reviews during his breakthrough season in the Championship, on loan at Blackburn Rovers from Liverpool. The 17-year-old winger is one of the most talked-about youngsters in English football, and deservedly so.
The 2020/21 season is only 18 games old and Elliott has already stolen headlines time and time again. Few fans would have expected him to adapt to the cut and thrust of Championship football so seamlessly, yet Elliott is thriving. 
A teenager heading out on loan from a Premier League club is a rarity in the modern game. The average age for a player's first loan move tends to be around 19 or 20 these days, but Elliott isn't your average teenage footballer – he looks like a cut above the rest.
The man-bunned prodigy made his debut for Fulham at 15 years of age, coming on as a substitute in a 3-1 win against Millwall in the EFL Cup. Six months later, Elliott became the youngest-ever player to appear in a Premier League match, coming on as a substitute for André-Frank Zambo Anguissa in a 1-0 defeat to Wolves. Some cynics have argued that it was a performative gesture, and that may be the case, but it does go to show how technically superior he is in comparison to his age mates.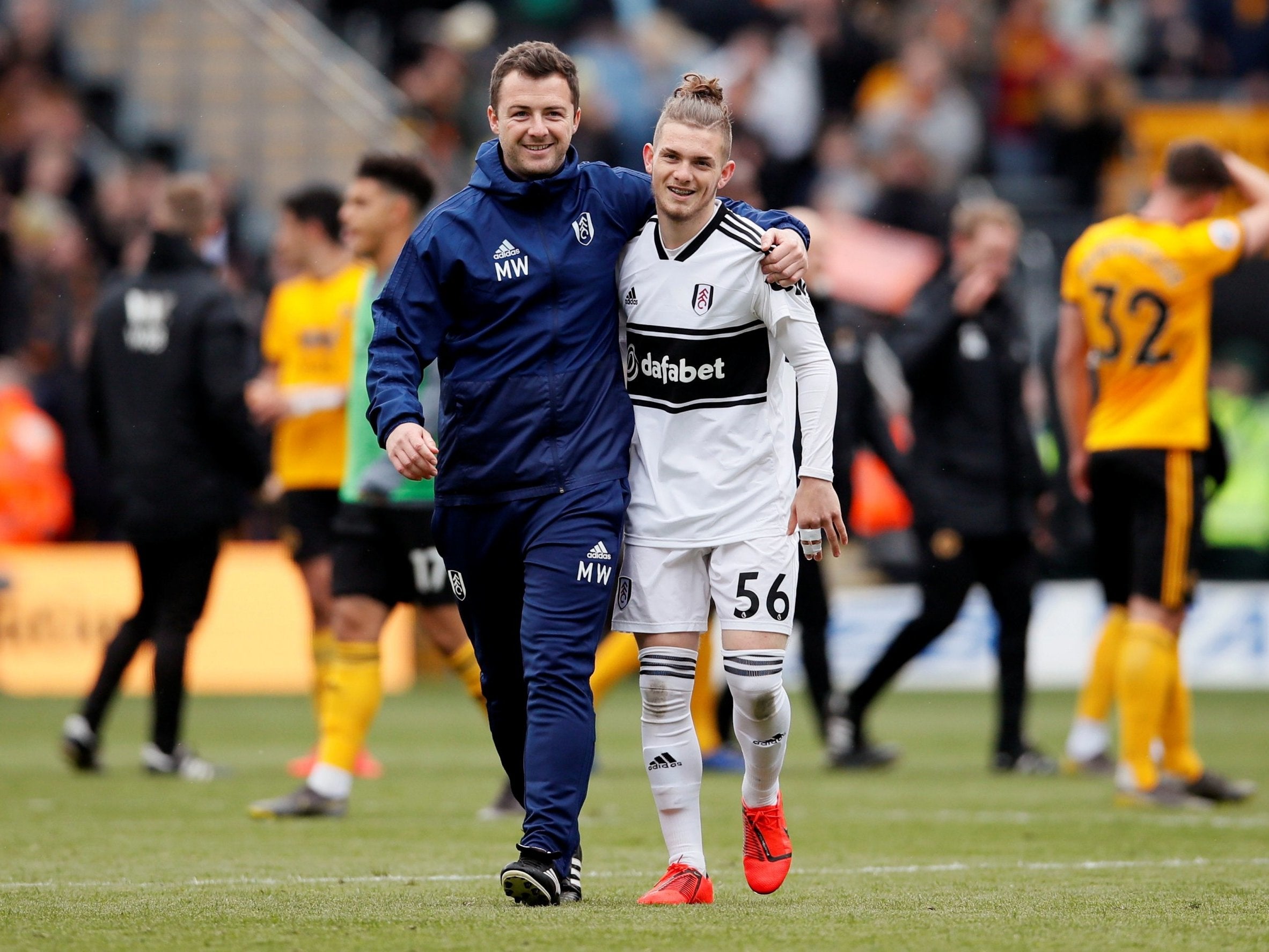 Photo: Reuters
The move to Liverpool followed and Elliott seemed to impress during his eight appearances across cup competitions, without particularly pulling up any trees. This summer, he was faced with one of the biggest moments of his embryonic career as Liverpool chose to loan him out. This seemed like a brave but correct decision – another season of Premier League 2 football would have done no harm to Elliott, but a Championship loan move has the potential to really ignite a young player's career.
Blackburn quickly registered their interest and tied down Elliott to a season-long loan. It seemed like a fairly logical move – Ewood Park is just an hour's drive north of Liverpool and Rovers boast a young, exciting squad who will look to challenge for promotion this season. The Championship loan route is also tried and tested – several players have spent time cutting their teeth in a more brutal, physically demanding environment to eventually return to, and play for, their parent club.
It did feel like a 'sink or swim' moment for Elliott. After having a brief taste of first-team football, he was being forced to drop down a level and you get the sense that he'd really need to excel in order to stand a chance of breaking into Liverpool's first-team squad upon his return – and he's done exactly that. Not only is Elliott just doing well, but he's exceeding all expectations placed upon him and has been one of the stand-out performers in the first half of this Championship campaign.
With four goals and five assists in 15 games, it's fair to say that Elliott has made a great start to the season. His all-round game just seems so accomplished for a player of his age; Elliott's awareness, decision making and first touch are all remarkable. In terms of raw technical ability he is one of, if not the most, exciting players in the Championship. Elliott is the type of player to lift bums off seats; when he's on the ball you expect something to happen.
One of the most staggering things about Elliott is his level of confidence. A 17-year-old playing in his first full professional season would be forgiven for playing a safe pass, or being a little hesitant to take risks in possession, but Elliott exudes an aura of self belief and swagger beyond his years.
He doesn't look like a flustered kid navigating the step up to regular first-team football with caution, you get the impression that Elliott really feels at home in this Blackburn side and that sense of confidence is being translated onto the pitch.
Elliott is capable of producing moments of magic which can prove to be decisive in tight games – this Championship season has been one of the lowest-scoring in history. Elliott scored an absolute peach vs Millwall earlier this month – stroking the ball into the top corner from the edge of the 18-yard box.
Photo: Getty Images
He sent Liverpool Twitter into a frenzy on Saturday afternoon after scoring a sensational solo goal vs Norwich. Elliott picked up the ball on the right wing and almost instantly burst inside, running at the Canaries's defence with fire and intent. Elliott tapped the ball through the legs of centre-back Grant Hanley and cooly slotted past onrushing Norwich goalkeeper Michael McGovern. In a Championship season that's seemingly devoid of much quality, his incredible turn, run and finish turned plenty of heads. 
The fact that Elliott isn't blessed with huge amounts of pace or strength make his progress this season even more remarkable. Standing at around 5'6, he has been forced to make the most of his low centre of gravity and often finds a way to just wriggle past opposition defenders.
Elliott's explosiveness and acceleration compensate for his lack of natural speed with his silky first touch allowing him to almost instantly gain a few steps ahead of the defenders – he rarely even has to break his stride when controlling the ball. Despite clearly being physically inferior to his counterparts, he has never looked out of his depth in the Championship and doesn't shy away from getting stuck in.
He has been deployed as a right winger in this Blackburn team and loves to hug the touchline, offering width and allowing his teammates to switch the play. Tony Mowbray's side are very much an attack-first team, with a lack of defensive stability proving to be an issue so far this season. That is of course no fault of Elliott's as Rovers' prolific attack tends to make up for problems at the back.
Blackburn's attacking trio of Elliott, Adam Armstrong and Sam Gallagher have all impressed this season with Armstrong currently the league's second top goal scorer. Mowbray's favoured formation has typically been a variation of a 4-3-3 and, although there will quite clearly be some distinct differences in terms of either team's tactics, having considerable experience of playing in a front three could prove to be very useful for Elliott upon his return to Anfield.
So, what next for Elliott? The short term aim will undoubtedly be breaking into the play-off spots with his current team – Blackburn had a great transfer window and should really improve on their current 12th placed position. Looking further into the future, Elliott will have his eyes firmly set on Liverpool's first team, although nailing down a spot in Jurgen Klopp's team may be easier said than done.
A loan away from Merseyside has typically been the kiss of death for many Liverpool youngsters in recent years but Elliott will be hoping to buck this trend. Rhian Brewster scored 10 goals in 20 appearances for Swansea City towards the end of last season and was instrumental in the Swans' push to clinch a play-off berth.
Despite this, Klopp was reluctant to include him in the Reds' first-team squad and Liverpool opted to cash in on him – for £23.5 million. Brewster is now at the Premier League's basement boys Sheffield United and is yet to score a goal in eight appearances.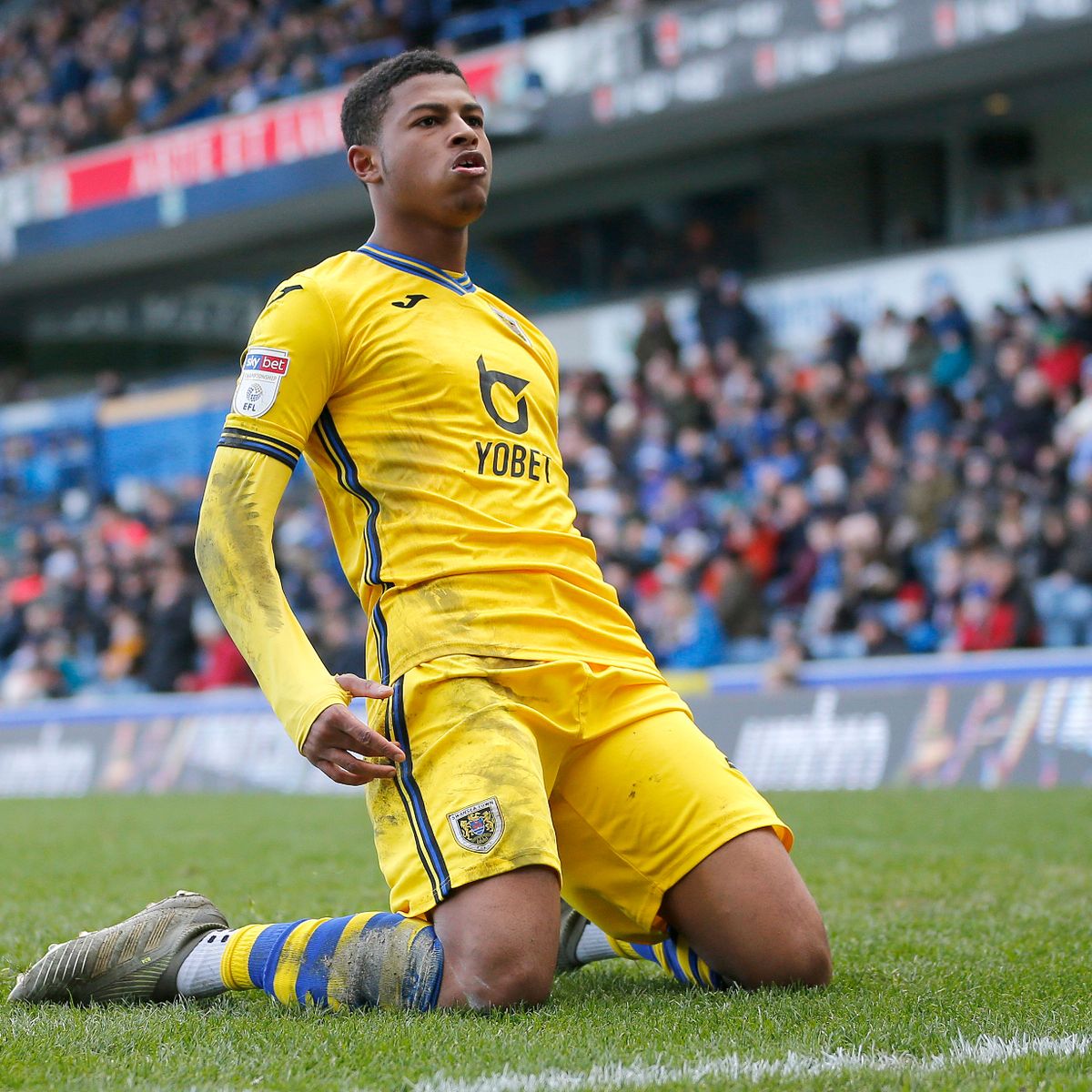 Photo: Magi Haroun/Huw Evans Agency
Liverpool have made a habit of generating revenue through the sale of fringe and youth players since Klopp's arrival, with Danny Ings, Dominic Solanke and Jordon Ibe all leaving the club for substantial fees. This isn't a comparison between Elliott and those aforementioned players, but Klopp seems keen on managing a relatively small group. He prefers quality over quantity and shows no hesitation when disposing of players who are surplus to requirements – this will be lodged in the back of Elliott's mind. 
Both Klopp and sporting director Michael Edwards know that they would be able to demand upwards of £30 million for the 17-year-old – a similar figure received by Birmingham City for Jude Bellingham last summer – and, if Elliott isn't immediately of use to the Liverpool first team, the powers that be may be tempted to cash in on him. Liverpool's owners, FSG, run a tight ship and have made cut-throat, brutal decisions in the past. 
Having said that, Klopp has overseen the development of several youngsters during his time at Anfield. The most notable example is Trent-Alexander Arnold, who is now one of the stars of this Liverpool side. More recently, Curtis Jones has made the step up to the first team, initially breaking into the squad in 2019.
Jones has already made 13 appearances this season and is now seen as a very reliable rotation option. There is also a treasure trove of young talent plugging holes in the squad amid the club's recent injury crisis. More and more u21 players are receiving first-team exposure at Liverpool and that has to give Elliott a sense of encouragement and reassurance that there is a pathway to the first team.
Whilst Sadio Mané and Mohamed Salah are showing no signs of slowing down in terms of their attacking output, they are both now in their late 20s and replacements will need to be lined up. It'd be far too premature to suggest that Elliot will reach the heights of those two, but many Liverpudlians harbour hopes that he'll one day become a regular at Anfield.
As far as attacking rotation options go, there isn't a huge hierarchy of talent standing in Elliot's way at Liverpool. Xherdan Shaqiri has featured in nine Premier League games since the beginning of the 2019/20 season and Takumi Minamino hasn't made a huge impact since his arrival in January.
Shaqiri looks set to leave Liverpool in the near future and time is running out for Minamino as it seems like some fans have already run out of patience with the Japanese forward. While it's too soon to talk about Elliott usurping either Mané or Salah, it wouldn't come as a huge shock to see him replace one of Shaqiri or Minamino in the near future.
Liverpool fans hold high hopes for Elliott, and even as a neutral it's hard not to get excited by the dazzling 17-year-old. If he can maintain this impressive form over the length of a long, arduous Championship season, you'd suspect that he would have probably done enough to earn a spot in the Liverpool first team, albeit as a squad player. It hasn't happened this year, and it might not even happen next season, but Elliott certainly has the ability to carve out a future for himself at Anfield.
By: Thomas Owen
Featured Image: @GabFoligno / Rich Finley – CameraSport